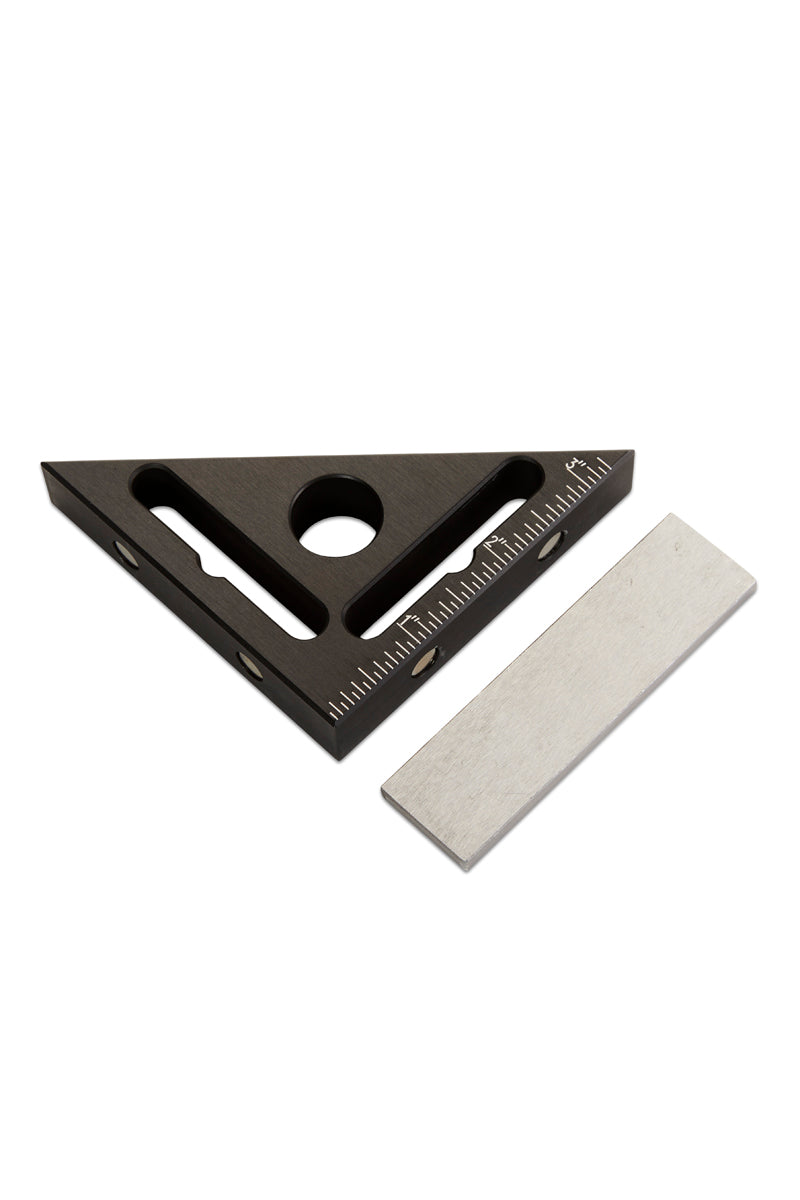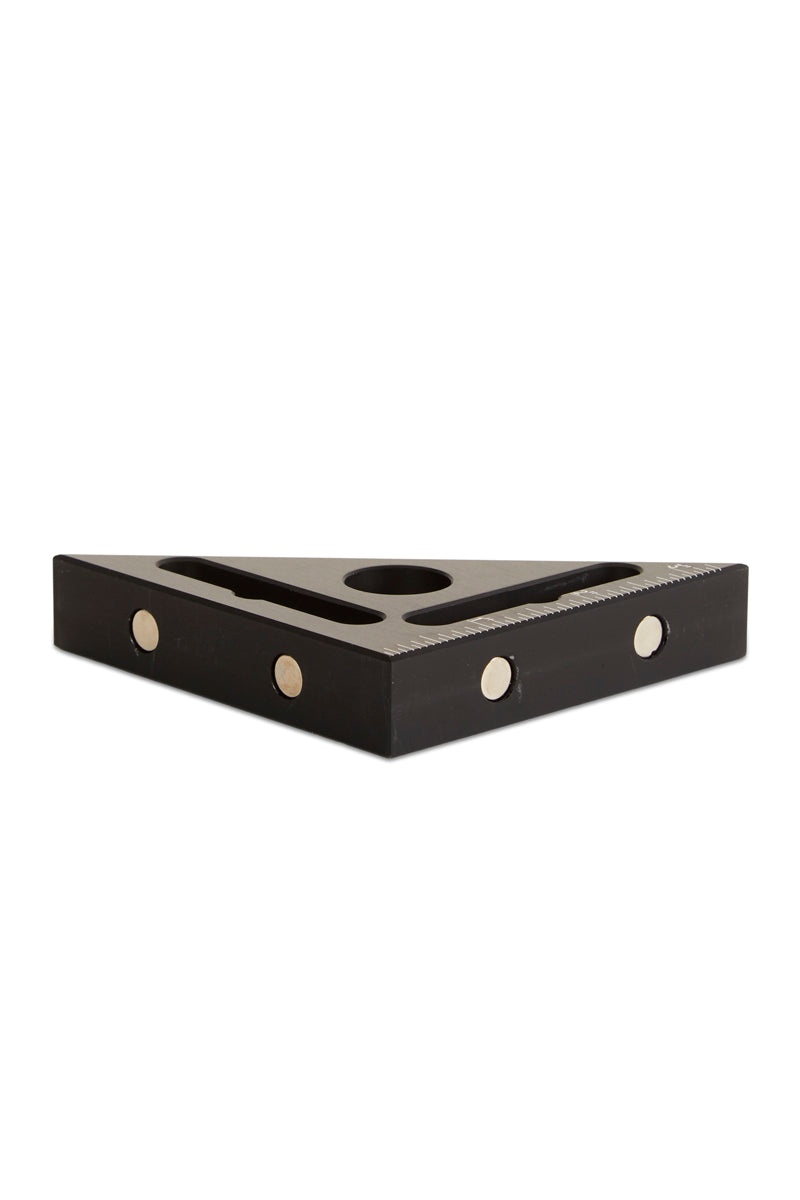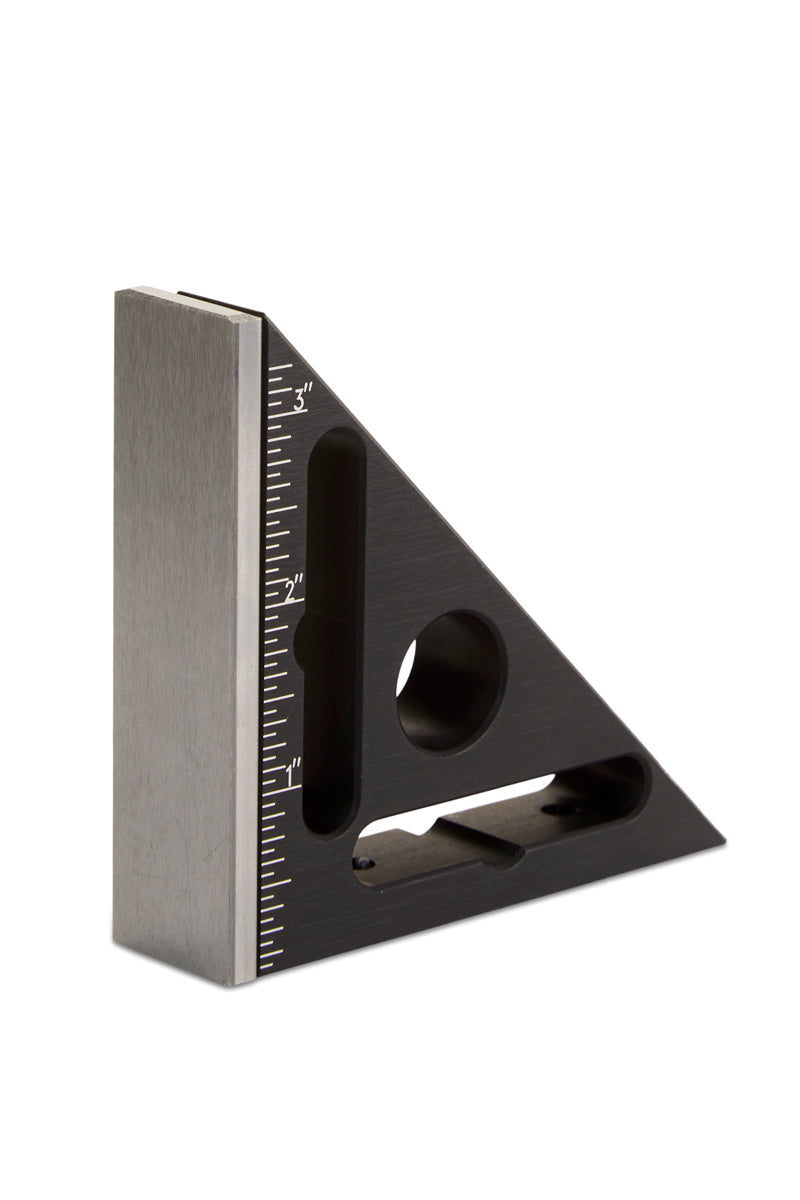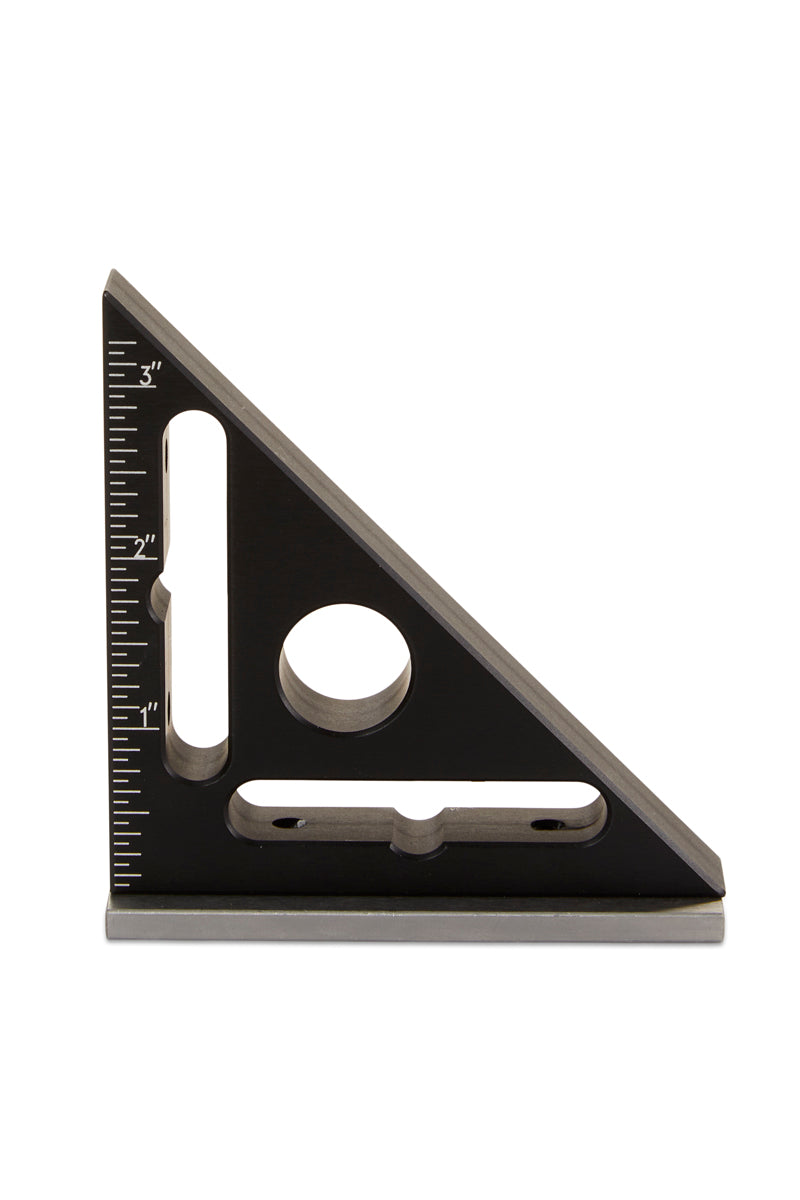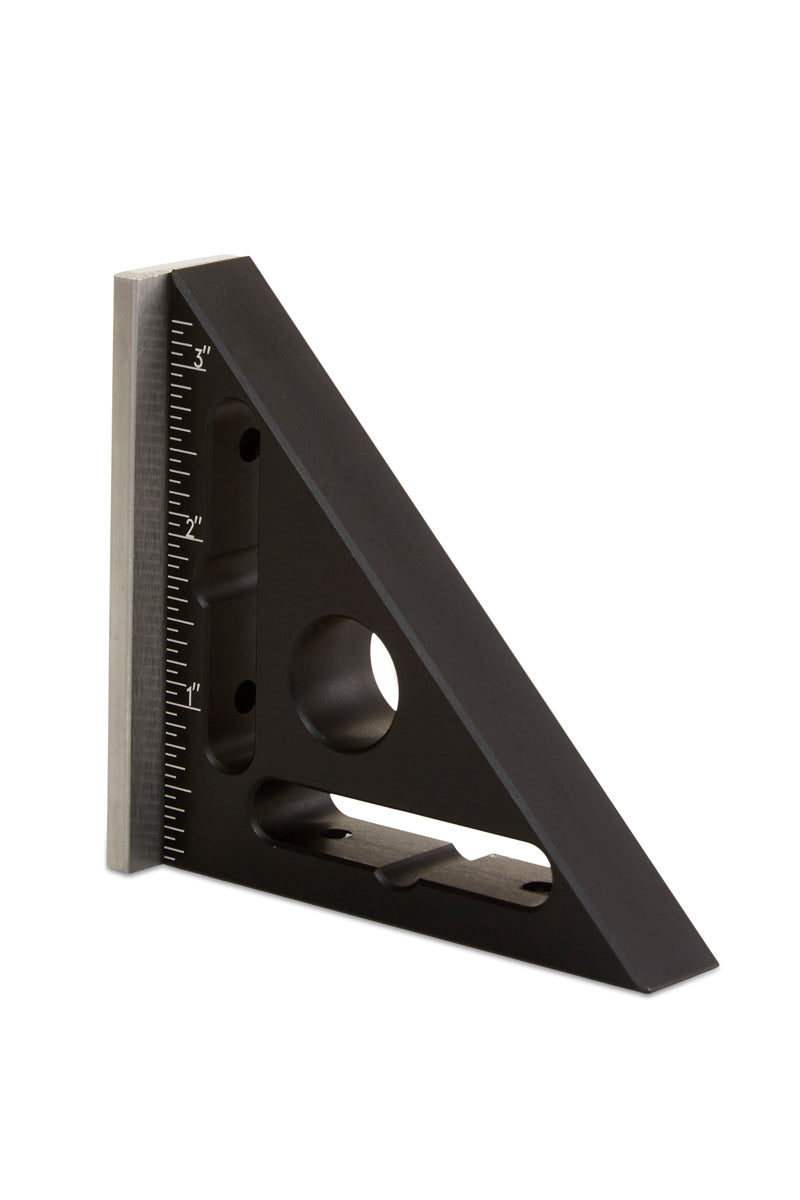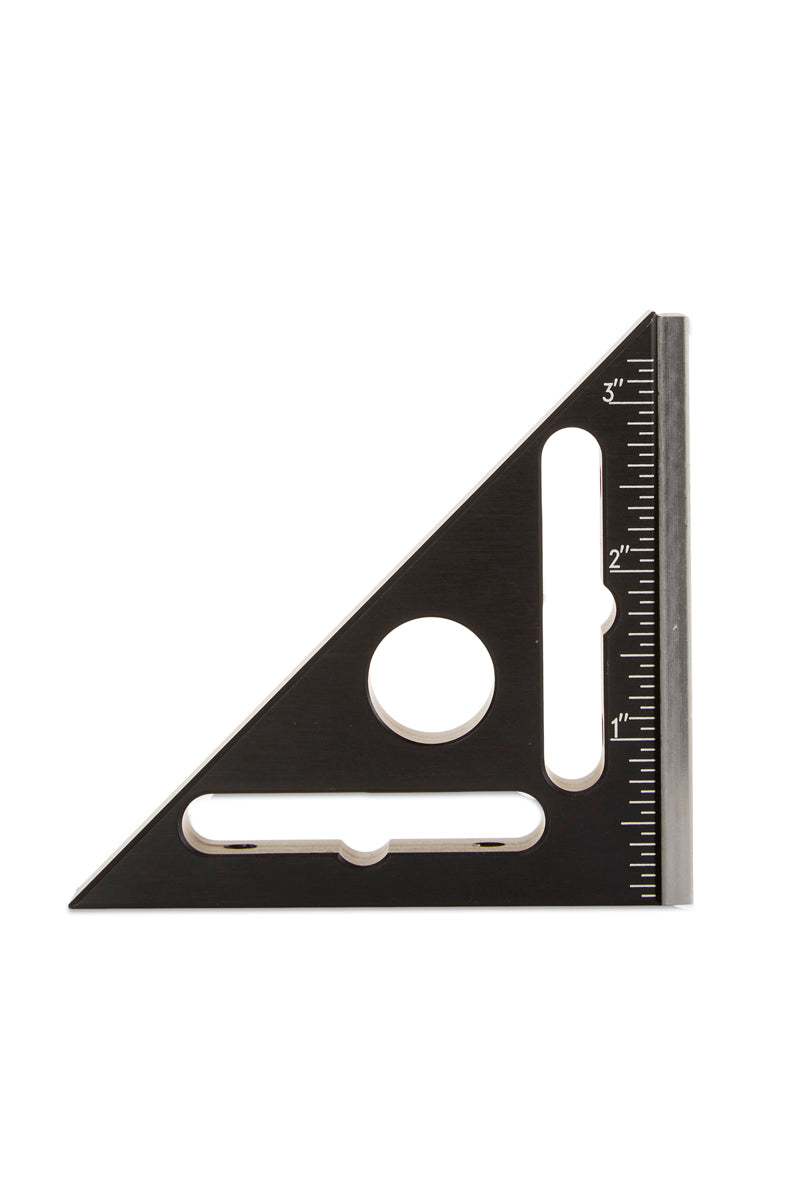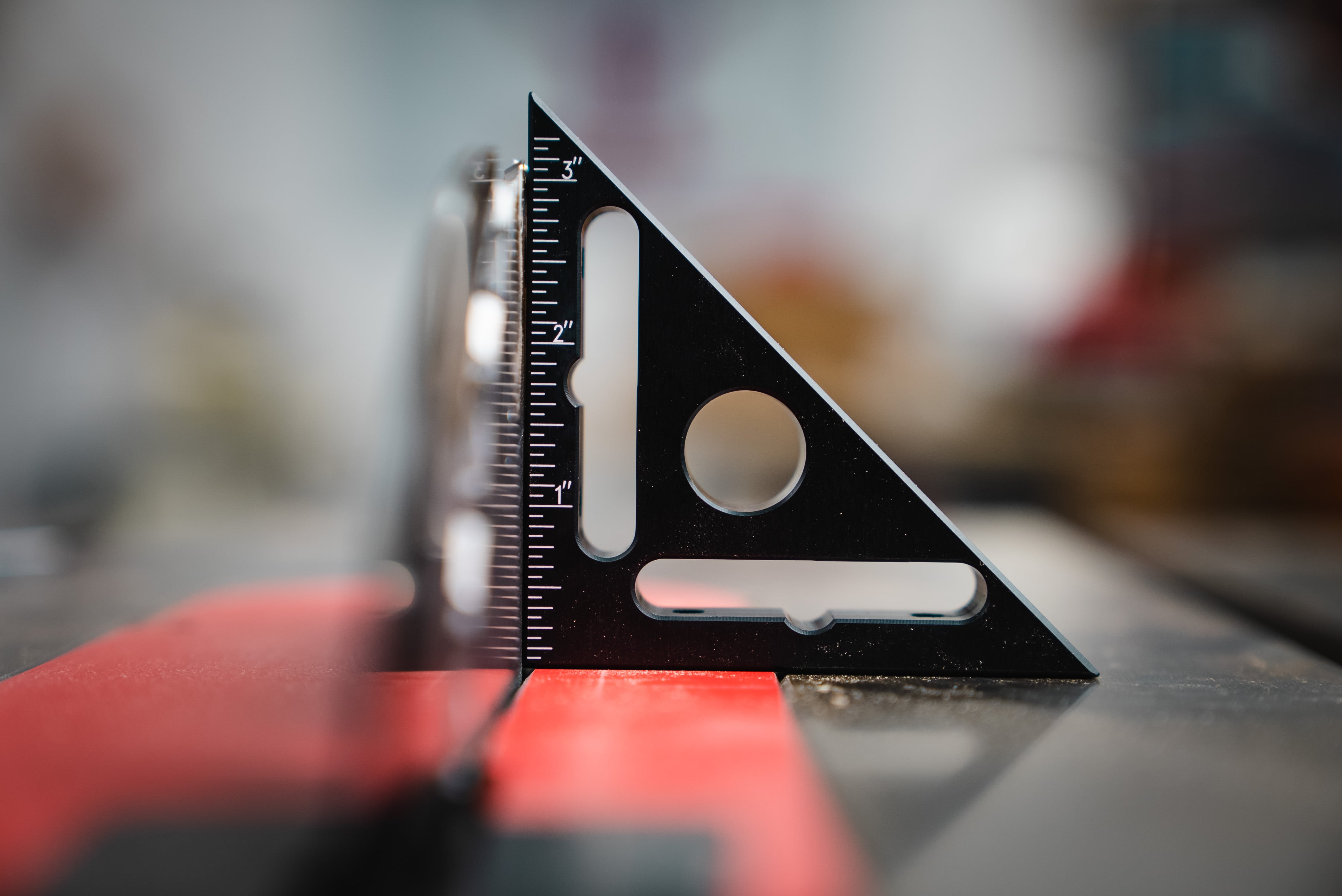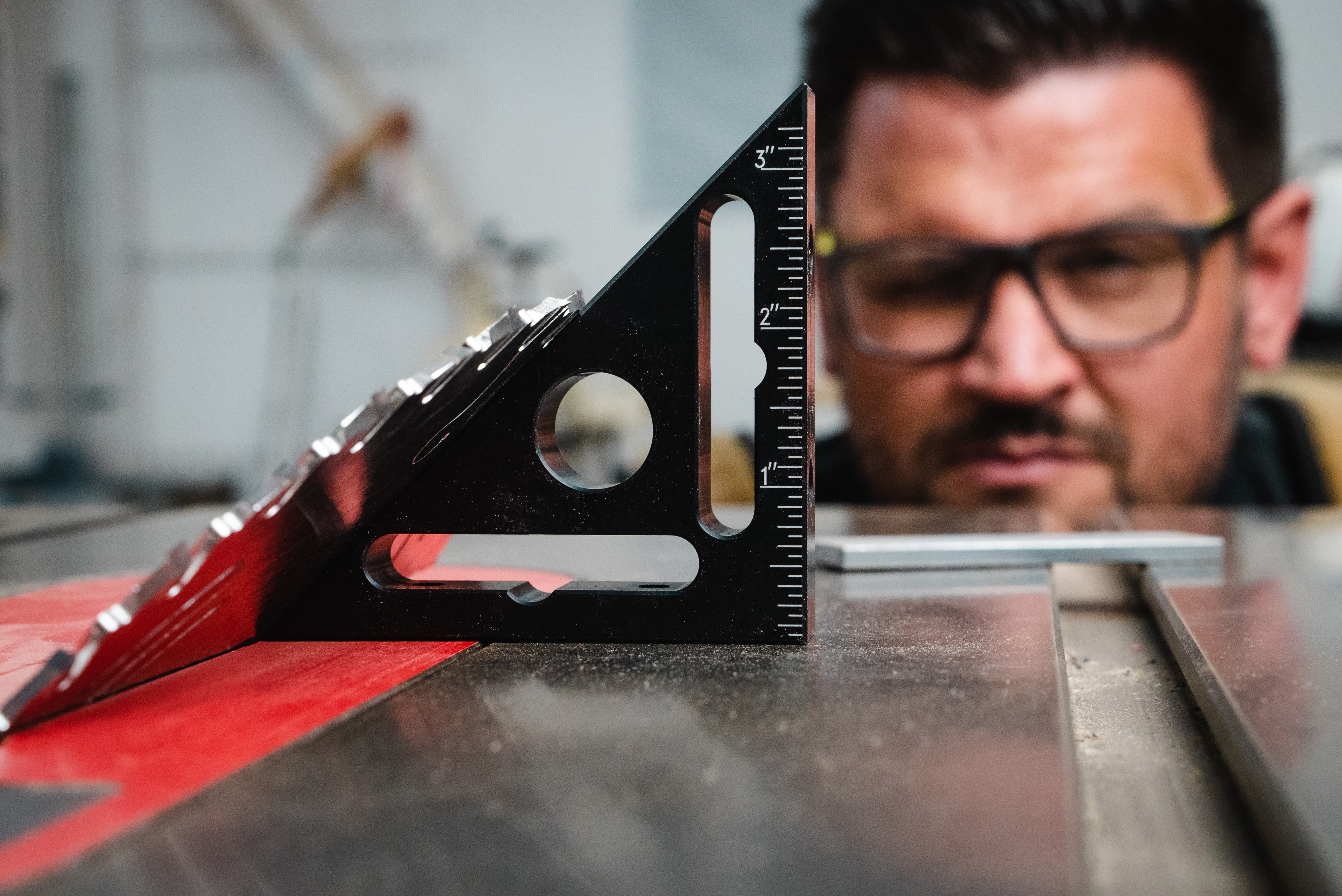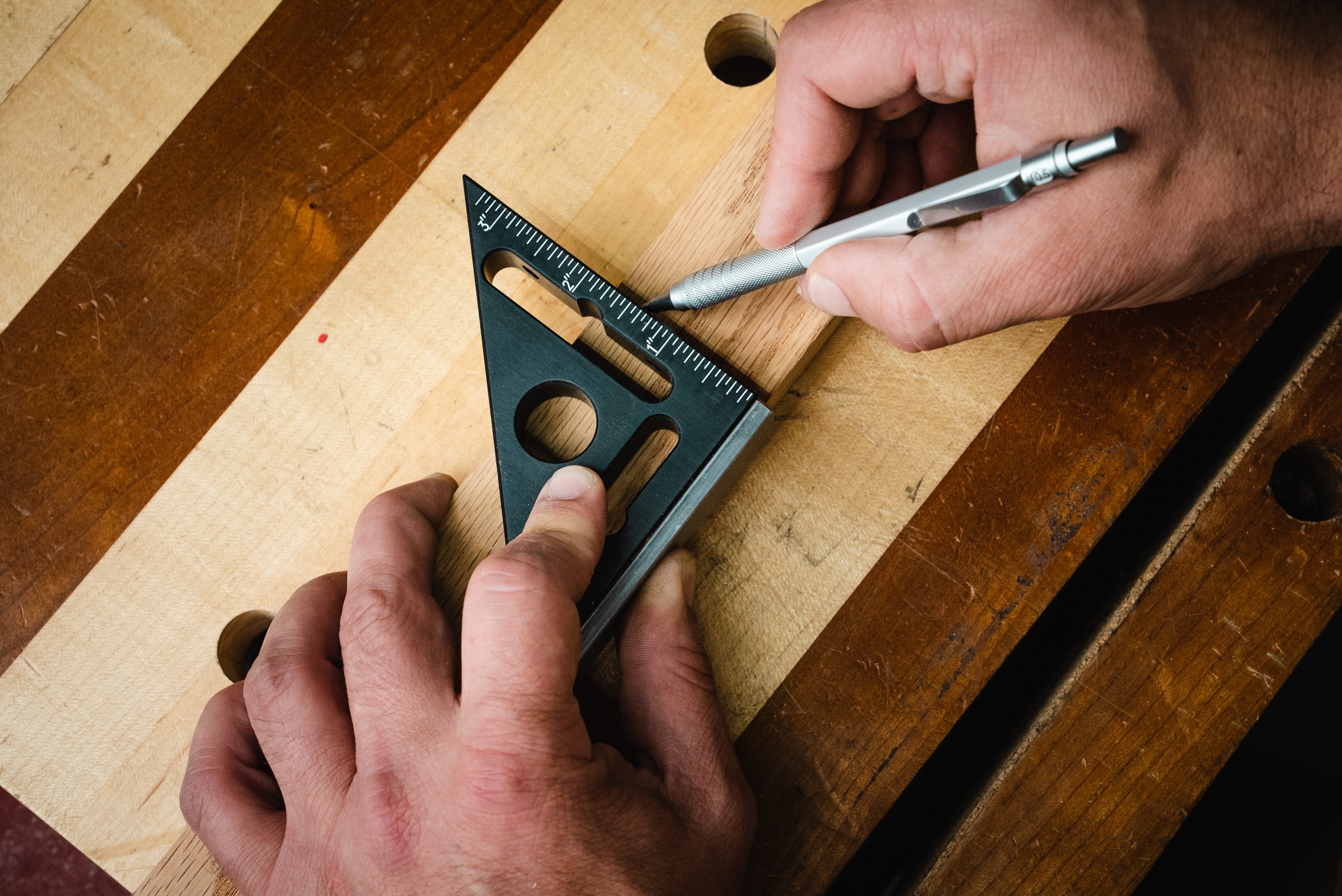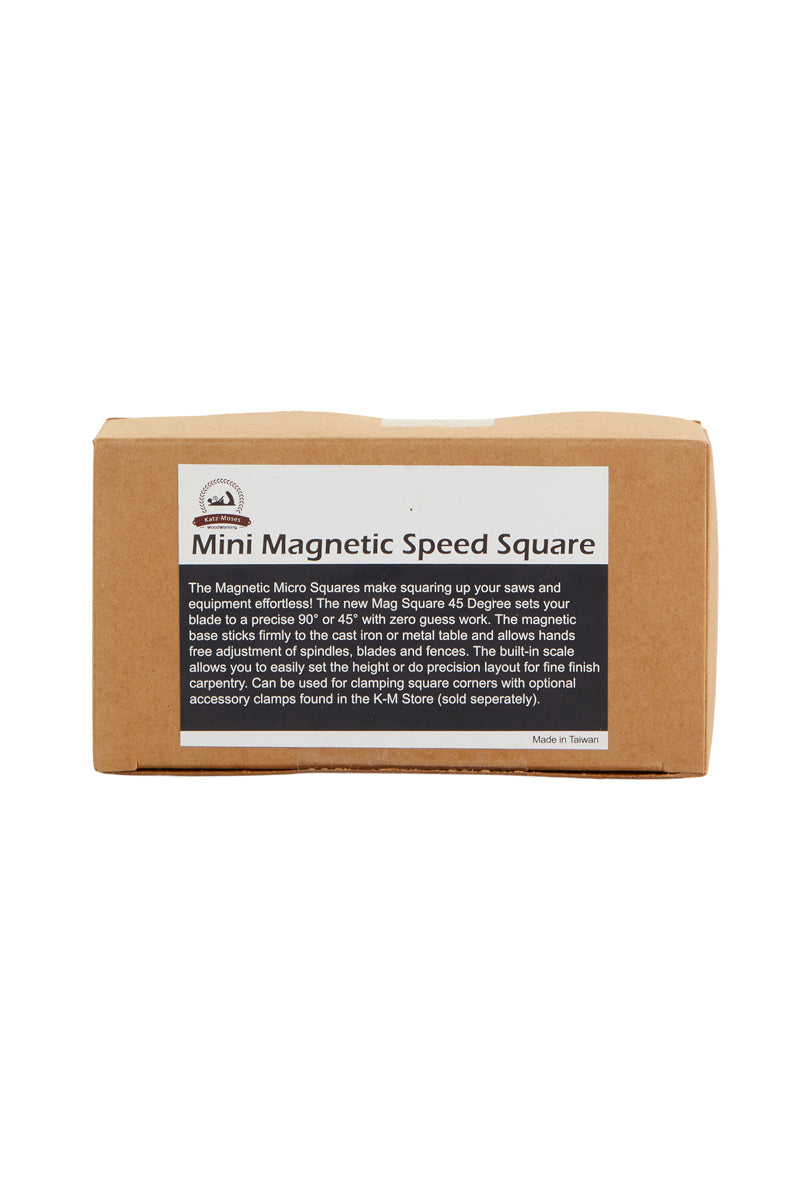 5 in 1 Magnetic Speed Square - Imperial
This incredibly robust little 3" square can perform so many useful tasks in the shop
Speed Square for quickly measuring and marking at 90 and 45 degrees

It attaches to your power tools by using the strong neodymium magnets. It can be used to set your table saw/bandsaw/router table/ jointer (fence) to

90 degrees

45 degrees

blade height can be set using the laser engraved graduations

With our Universal Fence Clamp (sold separately) it can be used to accurately clamp 90 degree corners

Tip: move the stainless steel piece to the side with measurement graduations to make it non magnetic. this will help you set your saw blade angle without it wanting to stick to the blade.