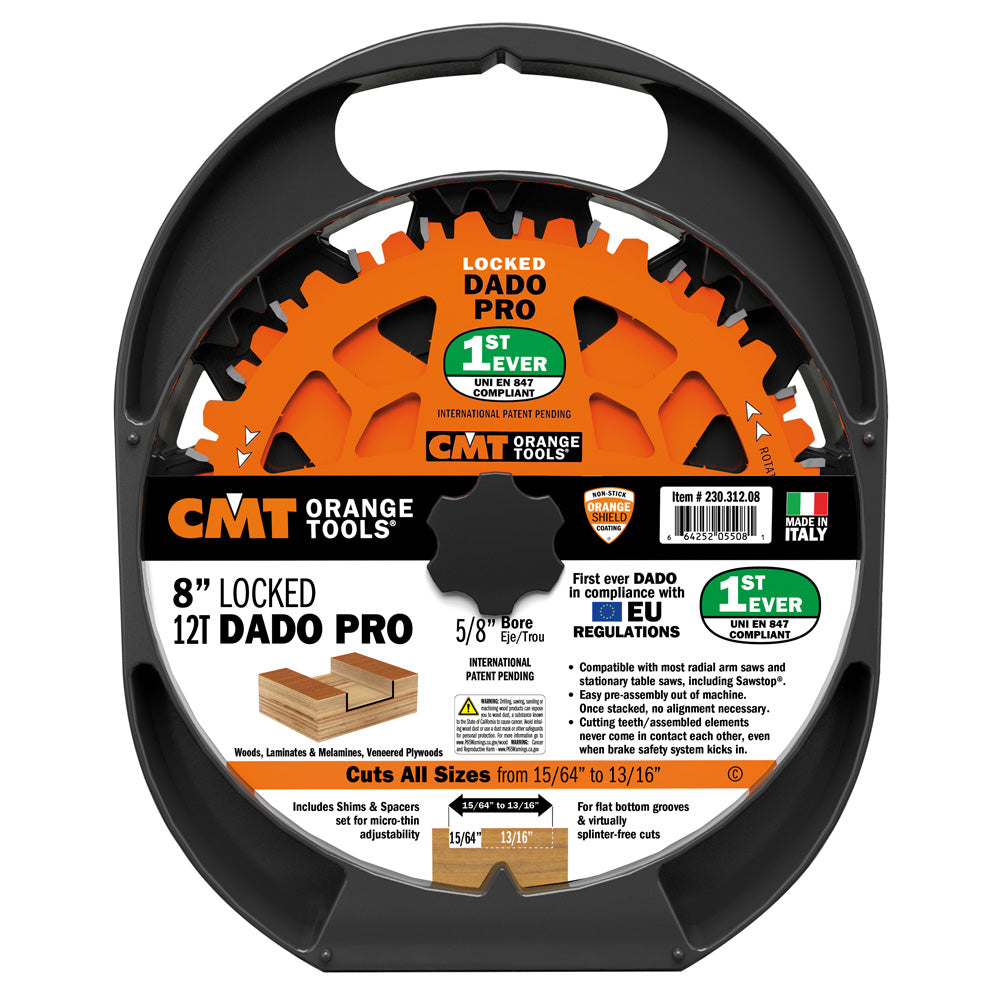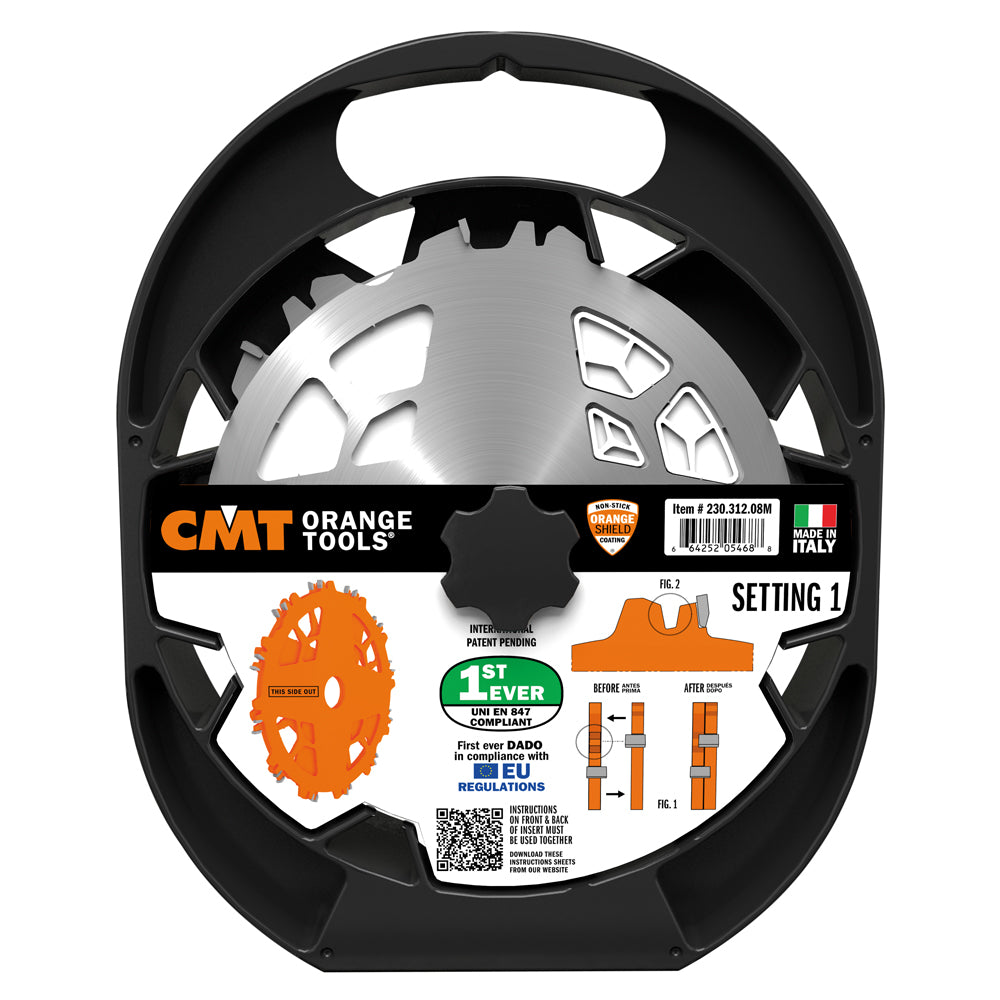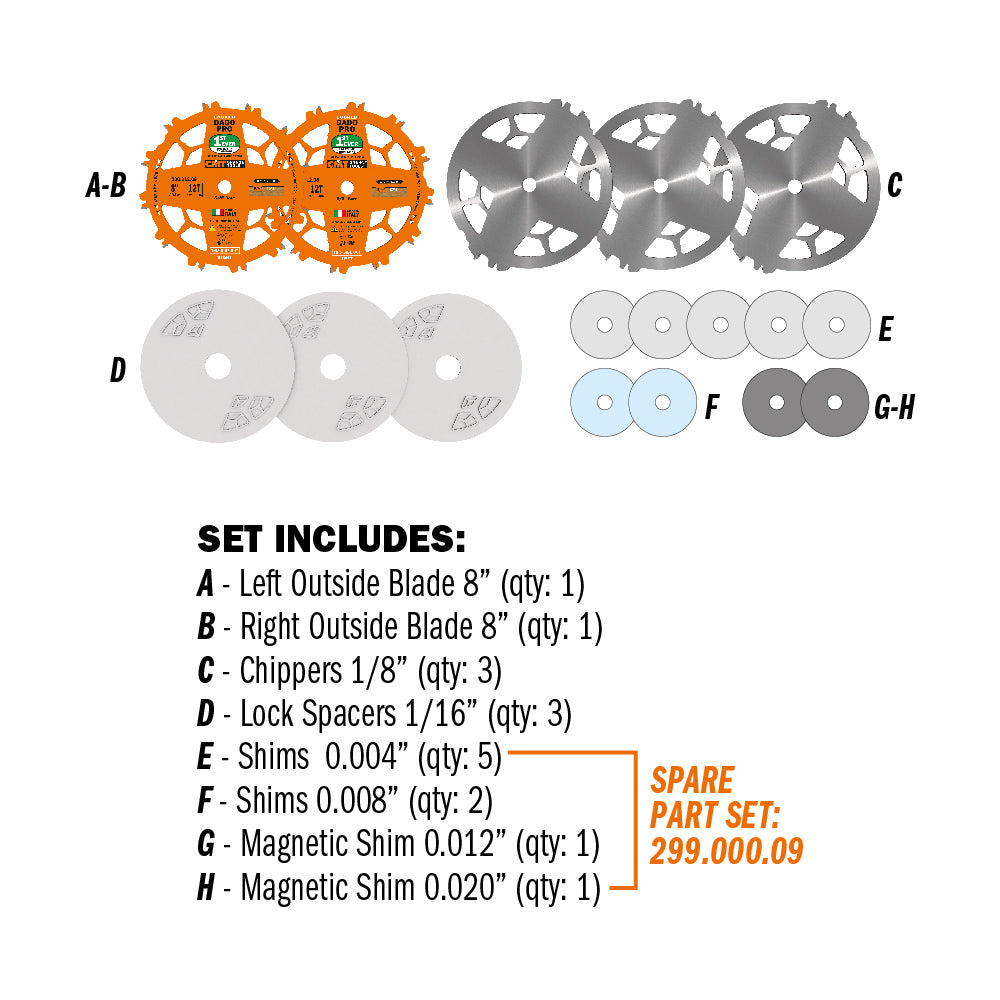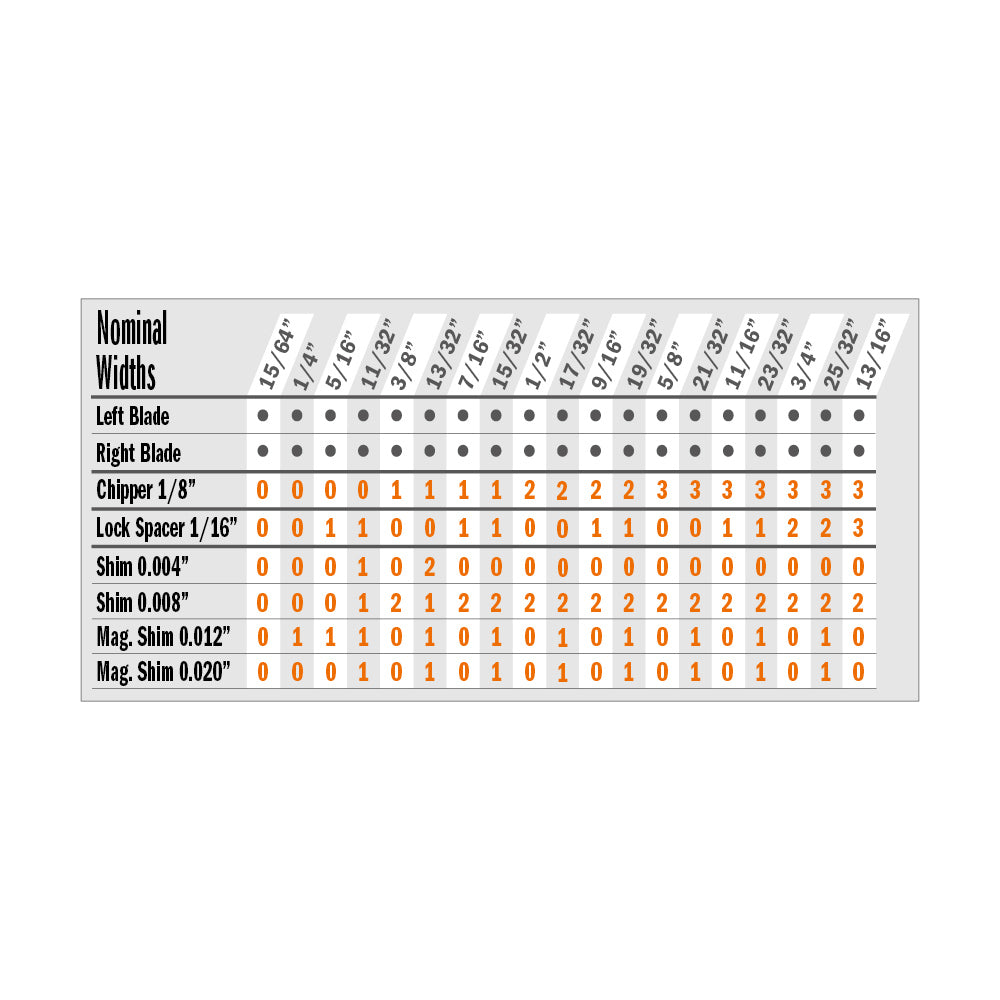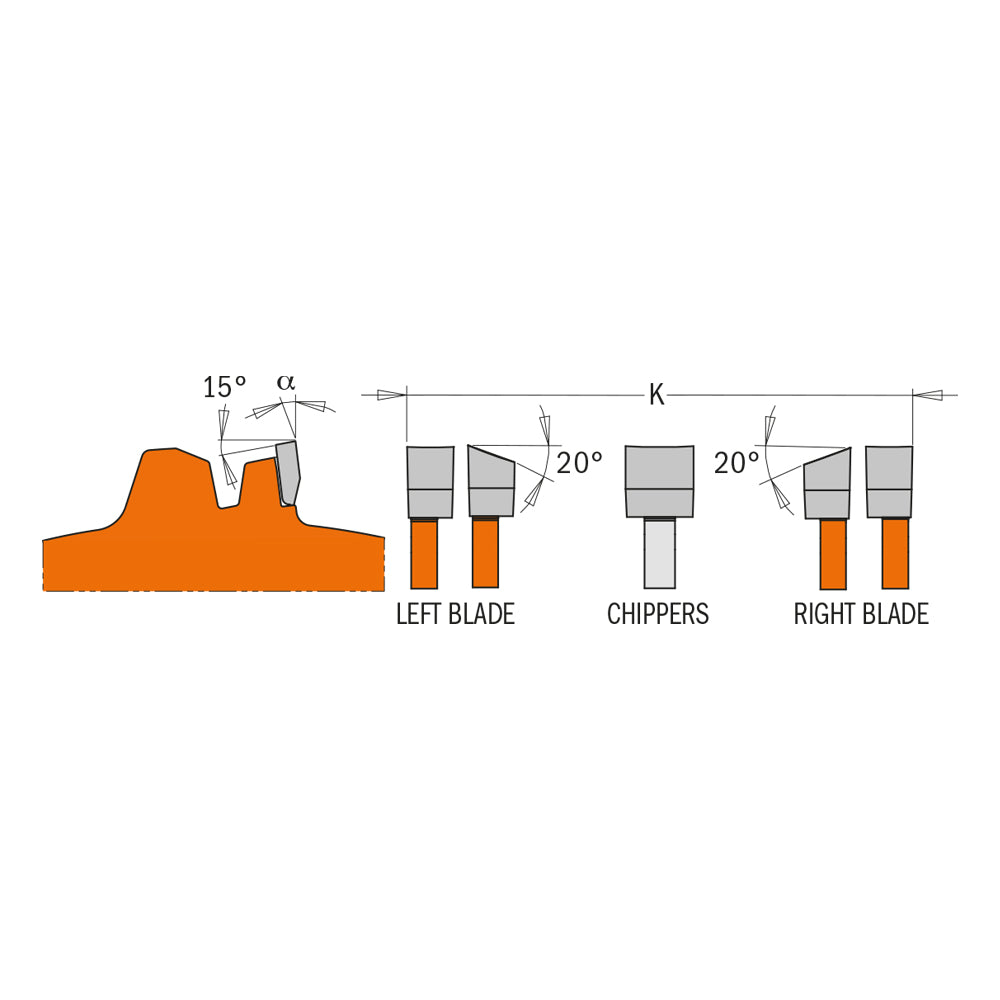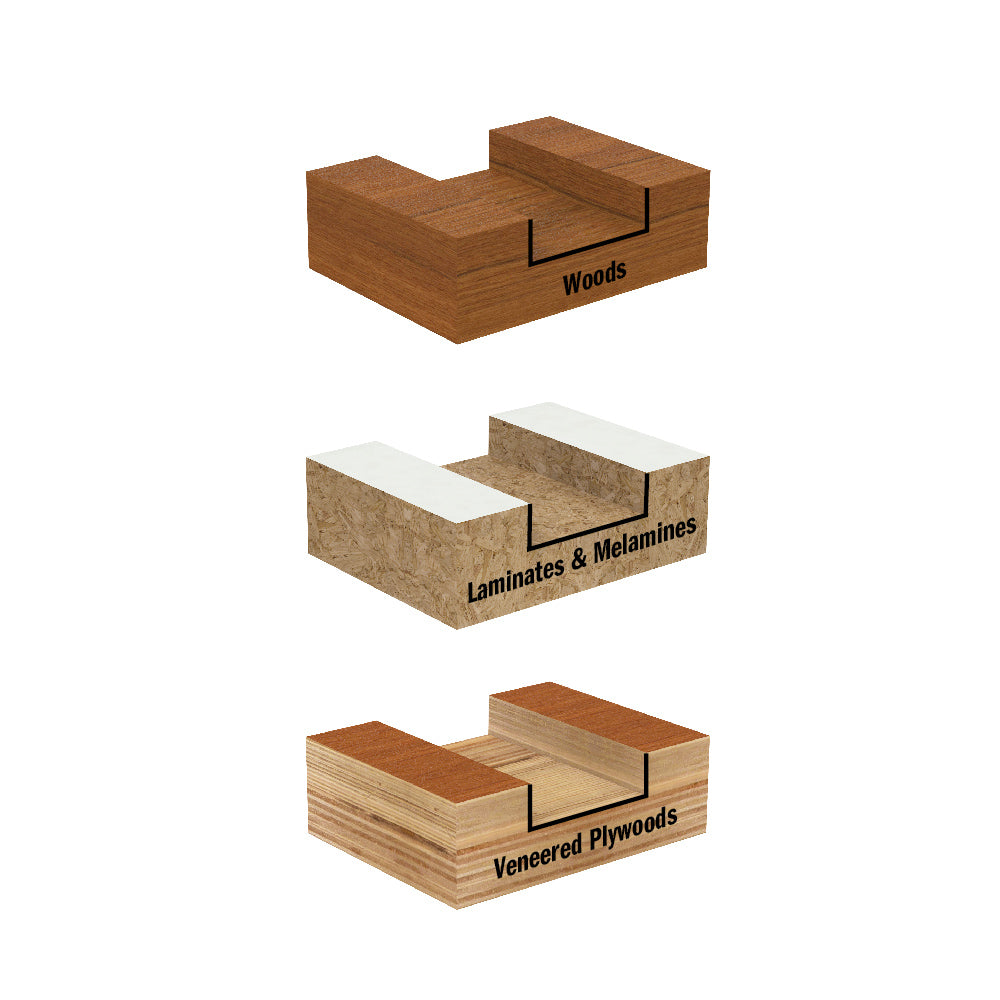 CMT Orange Tools Locking Precision Dado Blade Set 8" X T12 FTG+ATB
Jonathan's Hot Take: Really cool dado set. If you've ever seen my Sawstop video you know that when a dado brake activation happens the teeth can come in contact with each other and shatter. This solves that problem and is certainly the safest dado out there for use in a Sawstop. It is also the only dado stack that is compliant with EU regulations. It also comes with a bunch of magnetic shims and chippers which is great.
Description: CMT is proud to introduce a brand new Patent Pending Locked Dado Pro Set unlike any other! This is the FIRST EVER Dado ever deemed UNI EN847 compliant. This means that while the Dado is rotating, the assembled elements will never come into contact with each other! This is possible thanks to unique blade body design and 'never before seen' special "lock spacers".

Features:
For flat bottom grooves & virtually splinter-free cuts in solid wood,

laminates & melamines, veneer plywood.

Orange Shield Coating protects from heat, gumming and corrosion.
Innovative Setting Points for chipper alignment.
Compatible with most radial arm saws and stationary table saws, including Sawstop. 

Ideal for underpowered saws.

Includes shims (plastic & magnetic) and plastic ''lock spacers'' 

set for micro-thin adjustability.

Applications: Dado - Table Saw/Radial Arm Saw

Blade Size: 8"

Bore: 5/8"

Tooth Type: FTG+ATB
Great Resources for Table Saw Blades:
How do I know When My Blade is Dull? 
Blades Included:
3 Total Chippers: 3 x 1/8"

3 Locking Nylon Spacers: 1/16"
9 Total Shims: 5x .004", 2x .008", magnetic shim .012", magnetic shim .020"\
Kerf Thickness Range: 15/64" to 13/16"
Plate Thickness: .098"
Model Number: 230.312.08
FTG = Flat Top Grind
ATB = Alternate Tooth Bevel
HiATB = High Angle Alternate Tooth Bevel
TCG = Trapezoidal or Triple Top Grind (top is flat in the middle and sides are beveled)