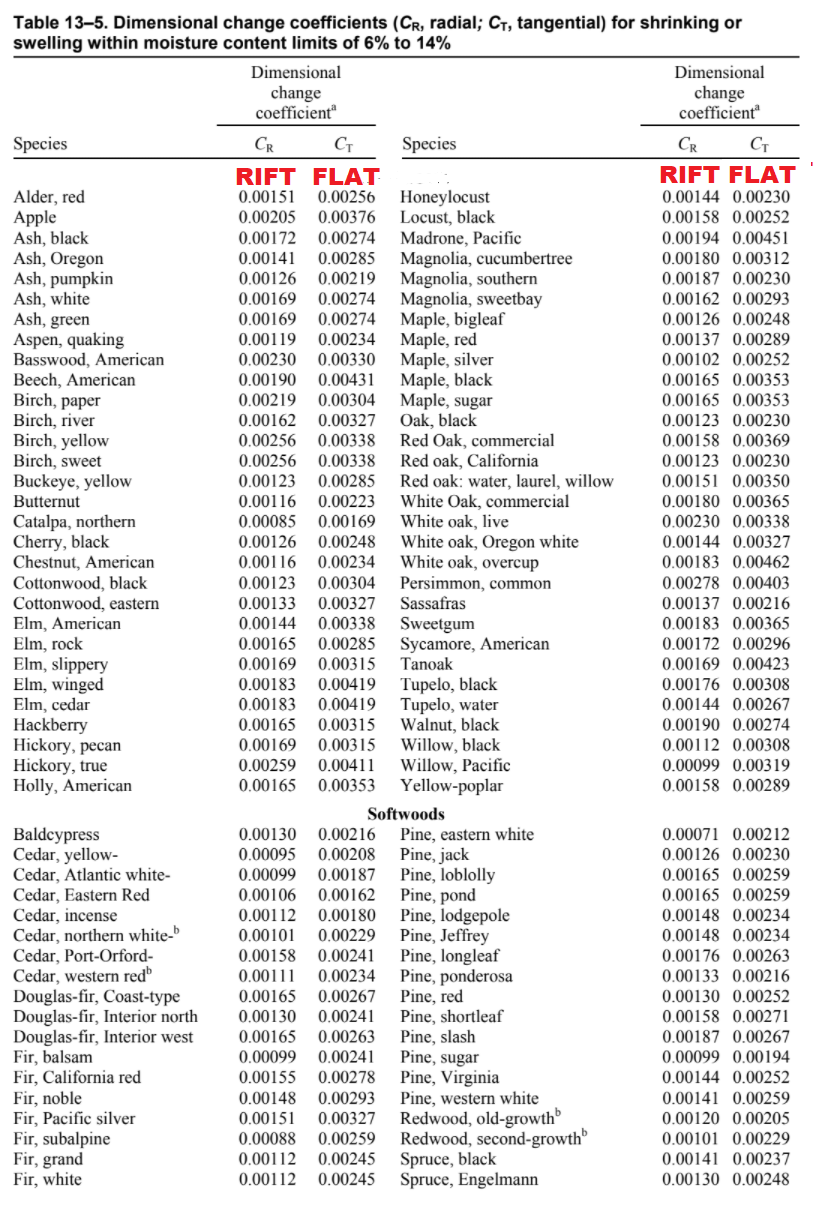 Free Wood Movement Calculator *UPDATED READ BELOW*
This is the data needed to easily calculate any type of wood movement, anywhere in the world. The directions on how to use this data are described in my video,
Is Wood Movement a Myth?
Disclaimer: you need to watch the video for these documents to make sense. 
If you'd like to check out the data behind this video for yourself, you can view The Forest Service's Forest Product Laboratories,
Wood Handbook - Wood as an Engineering Material 
here
It is a comprehensive (508 pages) study about all the characteristics of every type of wood on the planet.