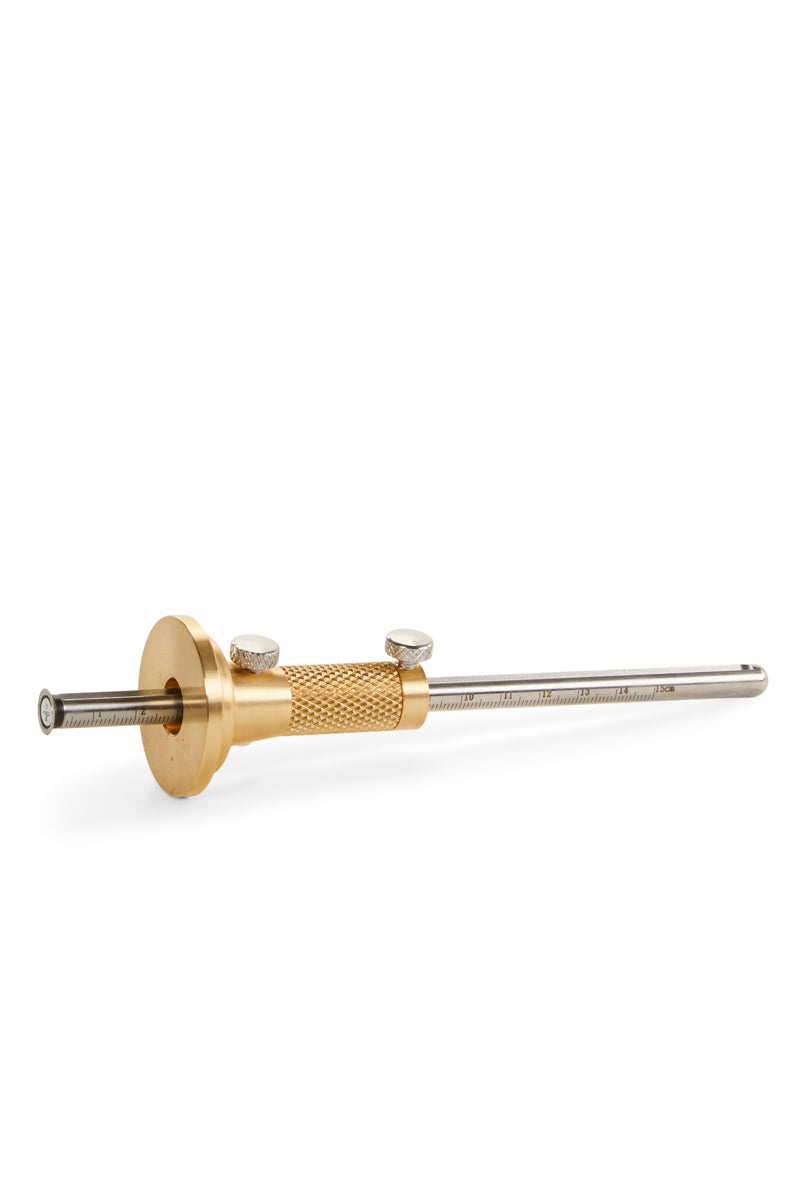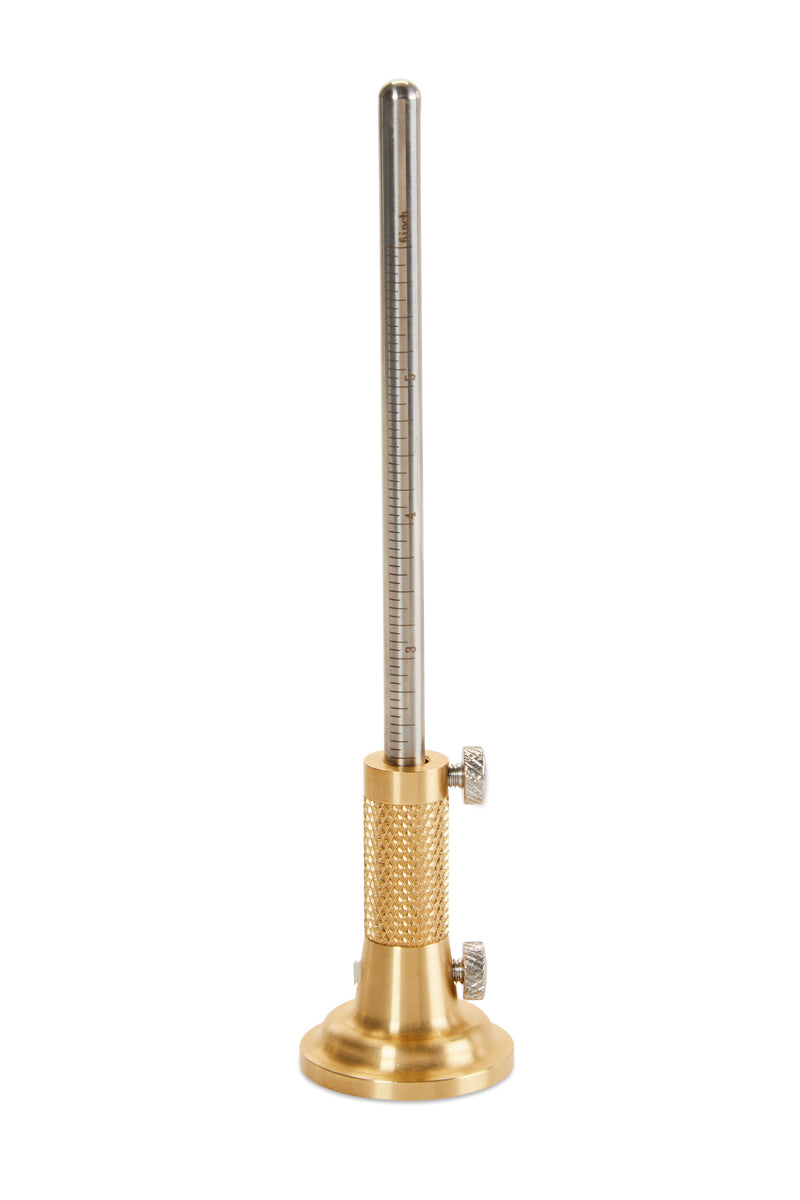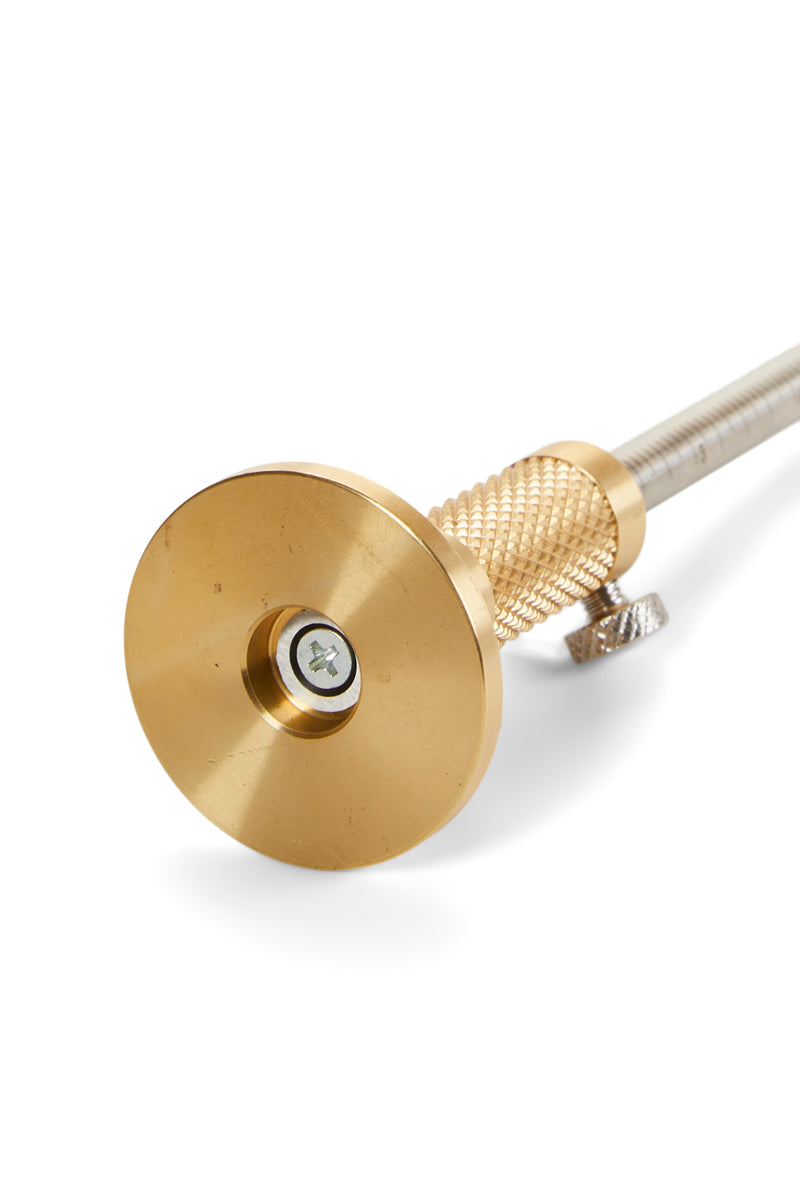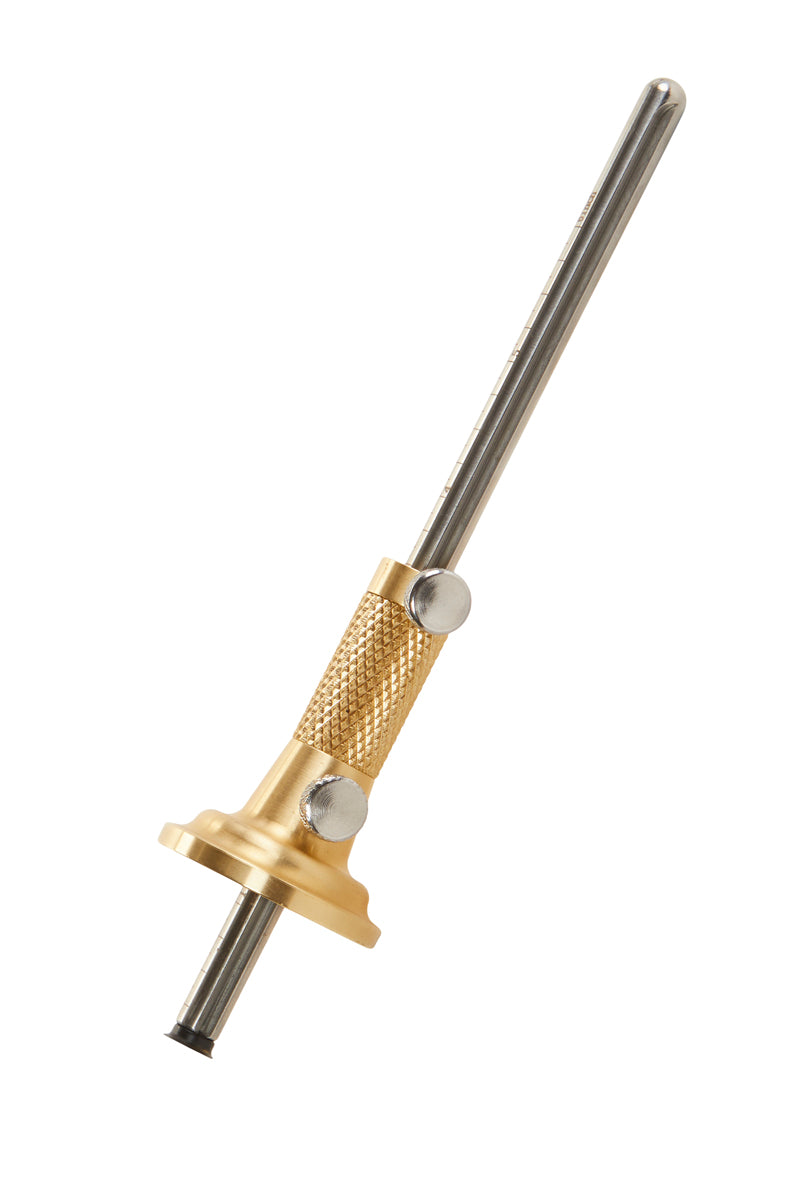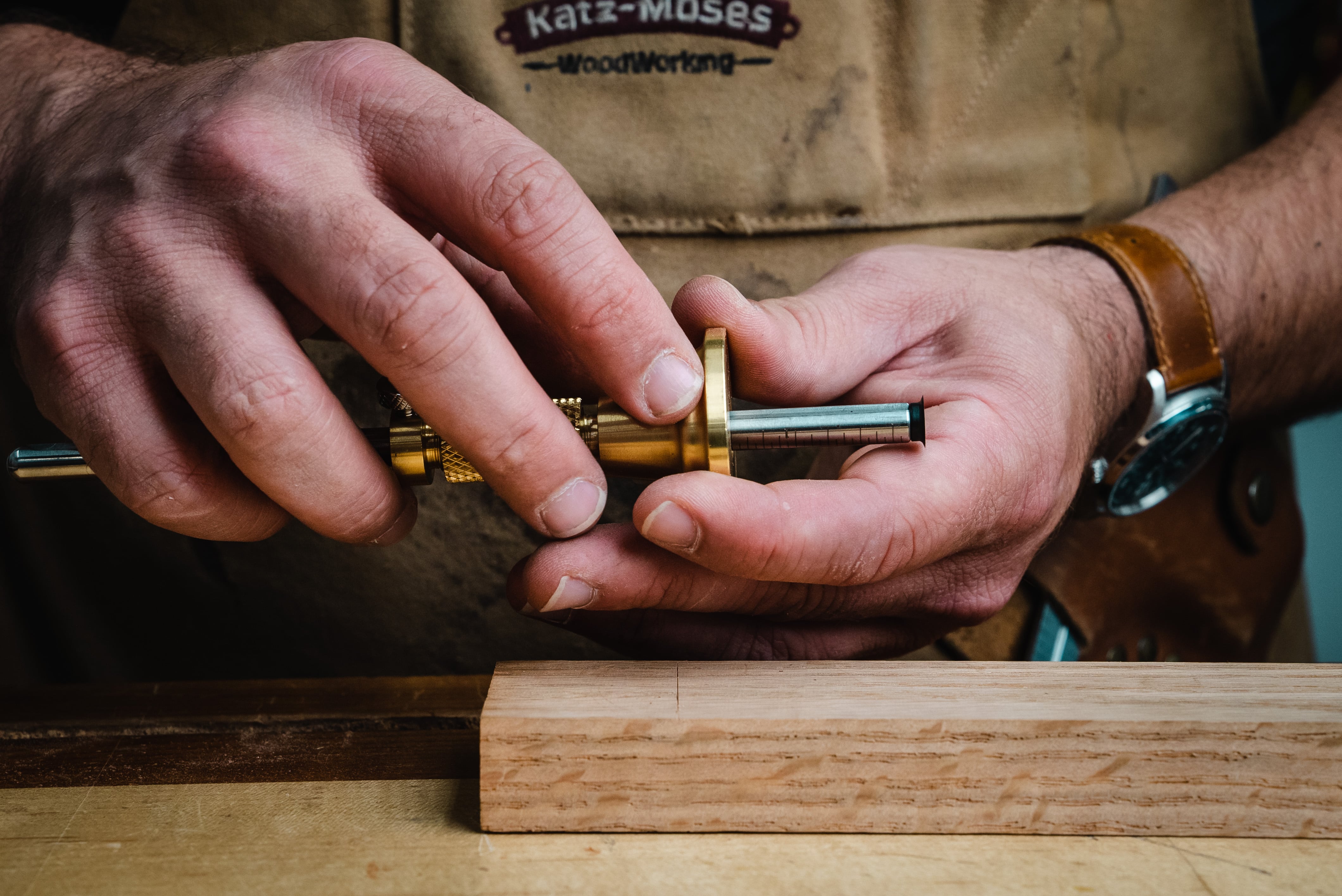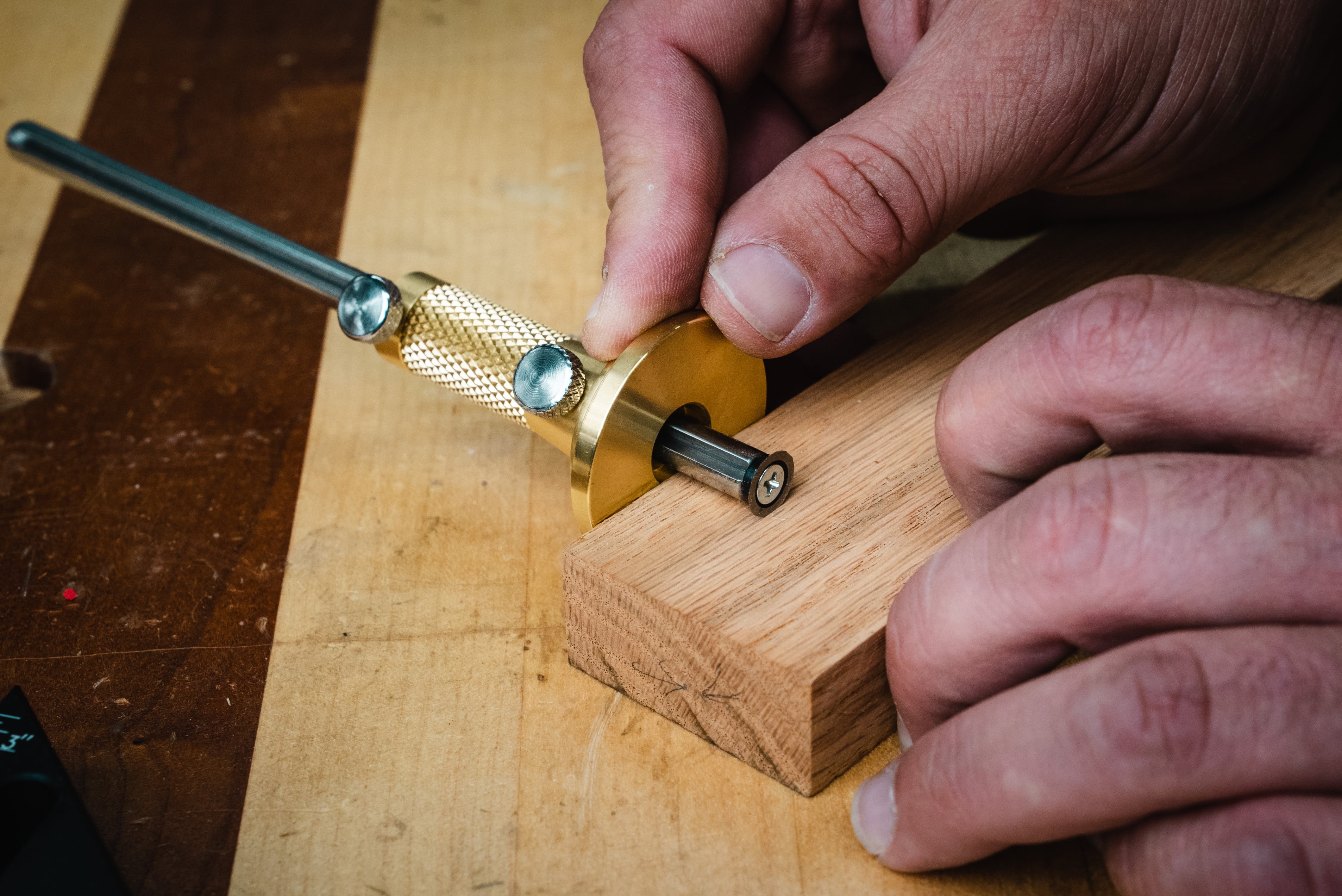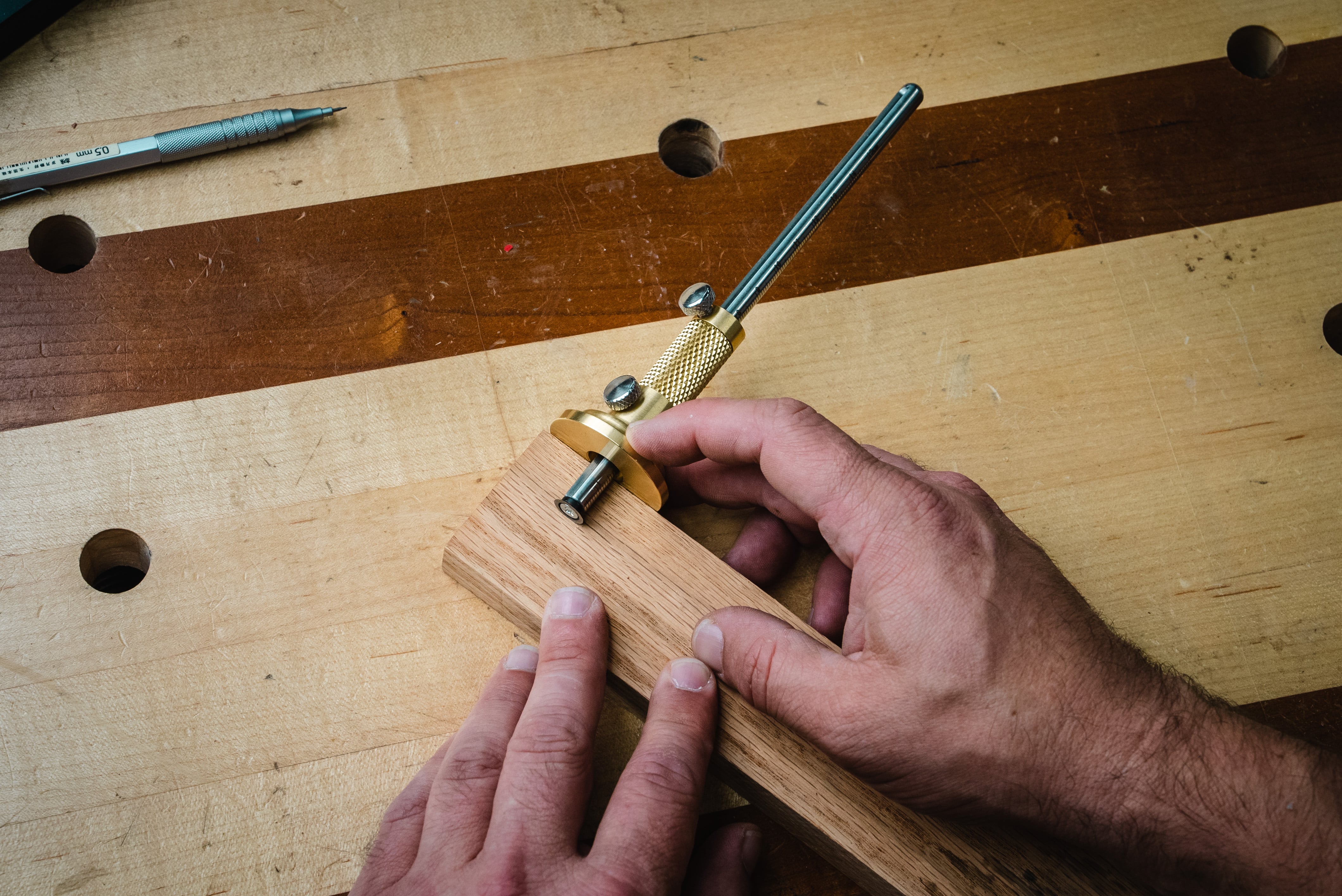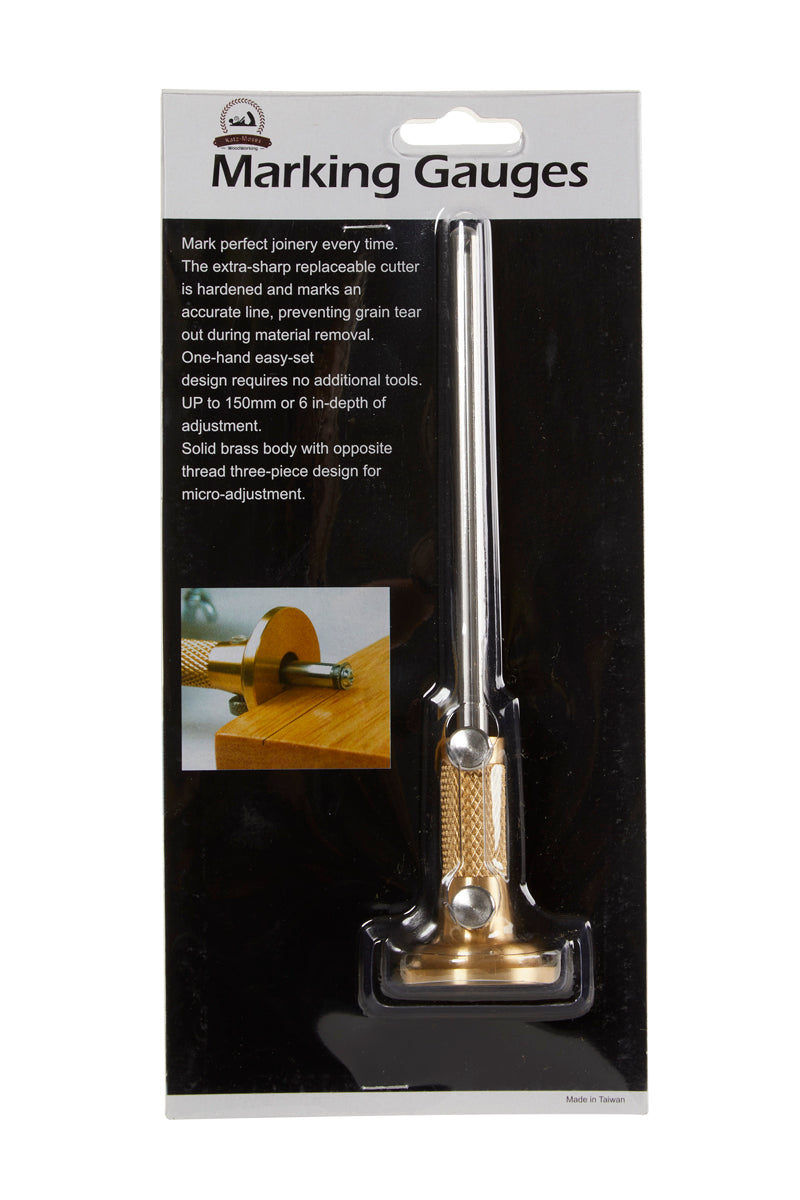 Brass Marking Gauge with Micro-Adjust and Imperial/Metric Markings
This has been the Katz-Moses favorite marking gauge for 5 years and an indispensable tool to use when laying out woodworking joinery.

Both Imperial and Metric measurements along the shaft

Head, adjustment knob and tail are all solid brass and incredible gorgeous.

Head is 1.625" (1-5/8") in diameter and can be micro adjusted with one hand using and 0.75" diameter knurled adjustment screw.

Cutter is replaceable (replacements available on our website)

Cutter 0.375" and is made from hardened steel and easily slices across wood grain, both with and against the grain.

The cutter retracts into countersunk head to protect it when not in use.

The steel beam is 7" long by 5/16" in diameter, is hardened and has a groove milled along one edge to prevent head from rotating during fine adjustments.