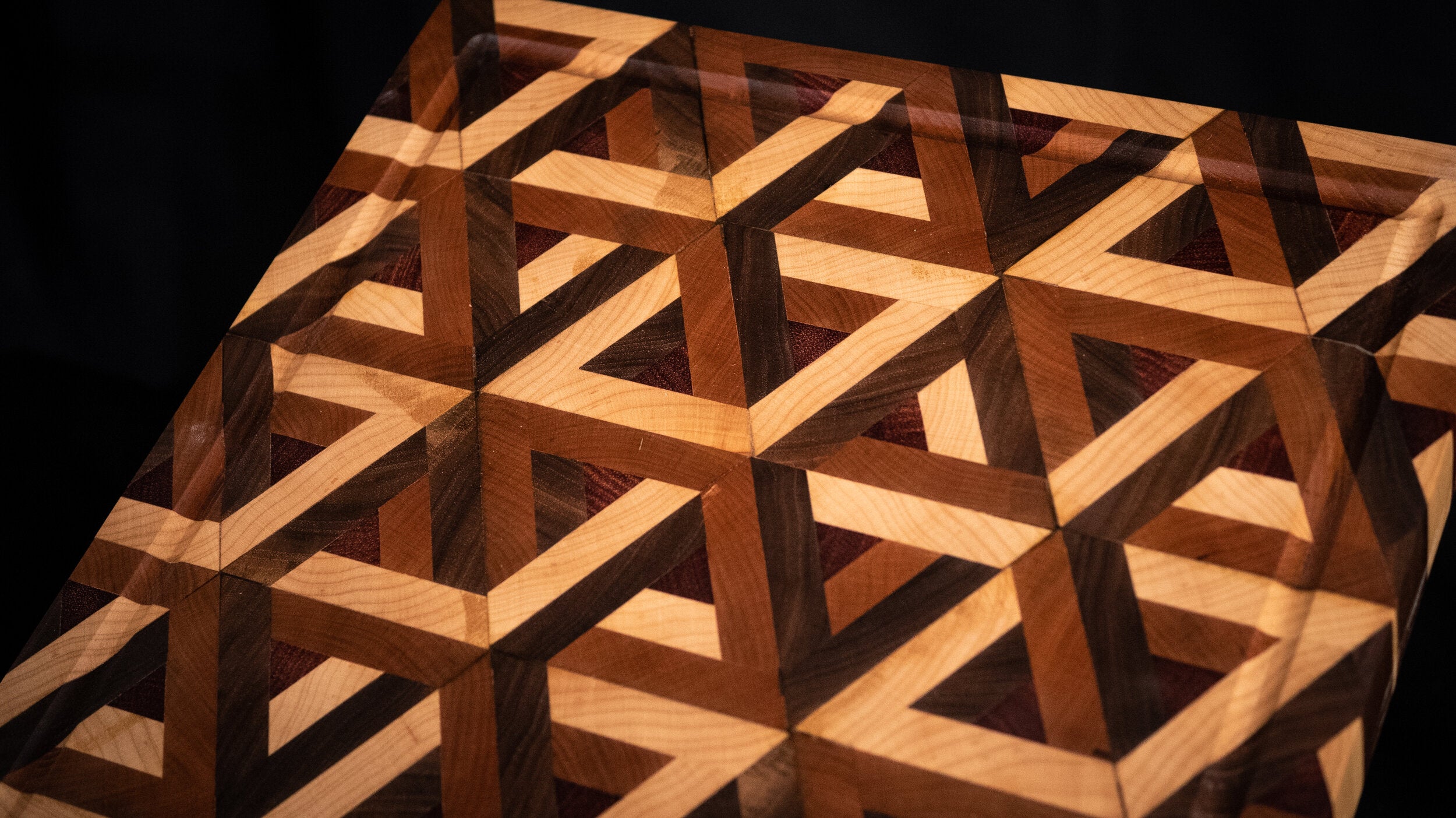 3D Cutting Board 11 Part In-Depth Video Class
Comprehensive Video Class for the 3D Cutting Board seen in this video
Class includes almost 2 hours of in depth, step by step, video instruction, as well as dimension-ed drawings, 10 long form instructional videos, glue-up layout plans, pictures of lay-out and several unique methods for cutting repeatable pieces for a tessellation cutting board like this one. The class is hosted by Thinkific and allows discussion and direct conversation with other students.
Chapters:
Introduction

Milling Lumber Day 1

Milling Lumber Day 2

Cutting Your Pieces

Making Clamping Blocks

1st Glue Up

2nd Glue Up

3rd Glue Up

Squaring, Sanding and Final Touches

Finishing

Wrap Up
*Class Login will be emailed withing 24 hrs of purchase. Plans and class notes will be delivered to your email address provided. Please download immediately as the link will expire in 24 hours.