In 2019, I became a dad. It's been the most rewarding job I've ever had.
And it's changed my life in ways I never even thought were possible.
If you traveled back in time and told Jonathan — who was in his workshop covered in sawdust, grease, and band-aids — that he would be playing Barbies, wearing a unicorn headband, and covered in glitter…
He wouldn't have believed you.
But being the single-father to a sweet little princess-obsessed girl also has its benefits in the workshop.
She has shown an incredible interest in making things, whether it's building animals out of construction paper or helping me make the helper stool that we came out with a few months ago.
One of our favorite things to do is to come to the workshop after hours and take all the boxes, turn them into a fort, order dinner, and watch movies in some crazy castle concoction she came up with.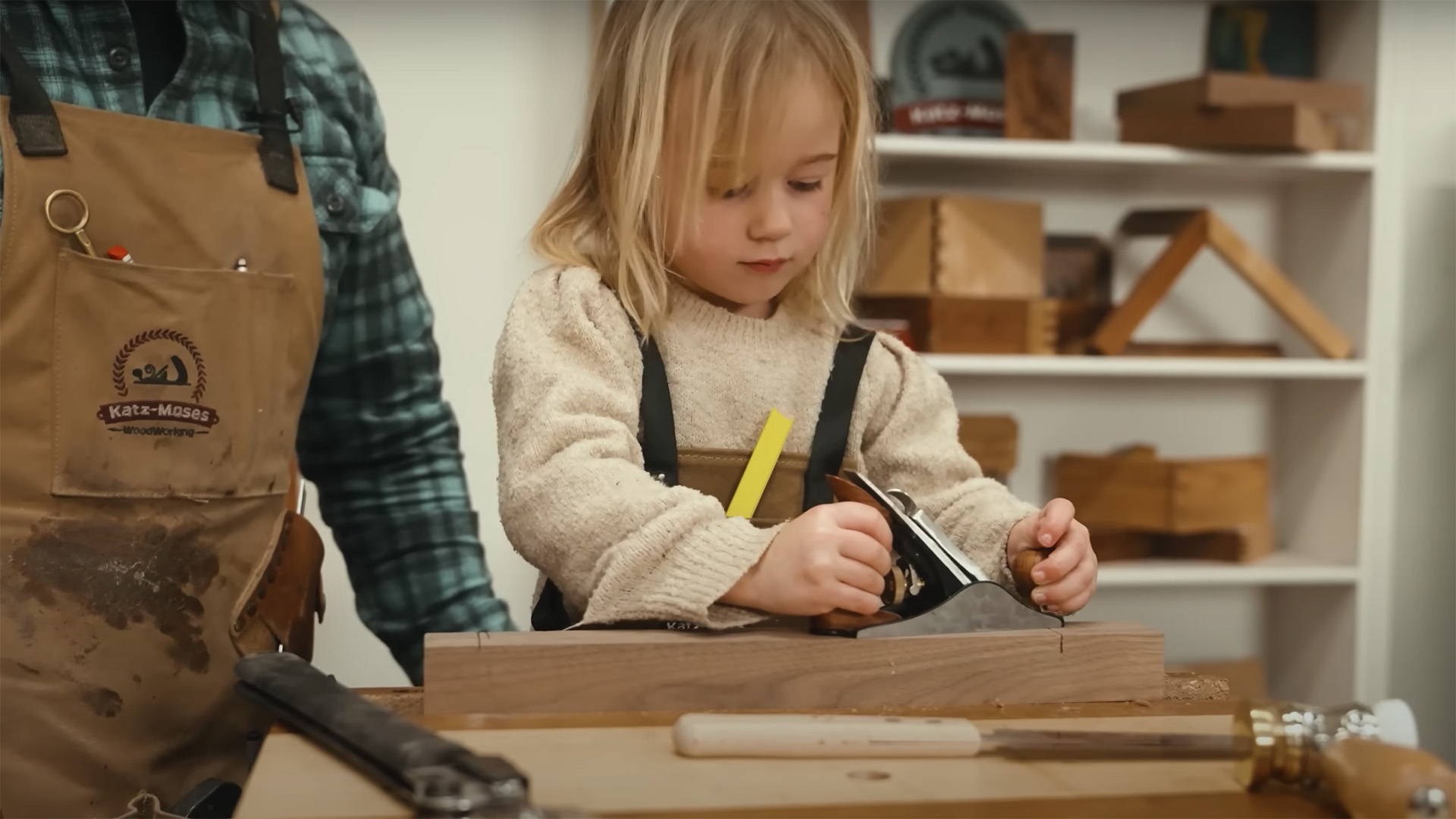 She's young, so the things we make are simple. But I can see in the future that we're going to get to make all sorts of things.
I really look forward to science fairs and projects because I know for a FACT that no teacher is ever going to believe she made anything she brings in.
When she was about two years old, she told me in broken English that she wanted an apron like mine. So, six months later, we released the Katz-Moses Children's Apron, so she could have an apron "just like Daddy," as she says.
I have a vintage, hard-to-find Stanley Number One hand plane that she calls "Layla's plane," and my workshop is littered with tools she loves.
She loves to spend time banging plugs into holes with her her very own Katz-Moses Chisel Mallet, or putting glue on things and just using my impact driver to drive screws into a board. She has her own earplugs, eye protection, and everything a kid could want in a workshop.
As I reflect about parenthood and what it means to me in what I do for a living, I couldn't be more excited for what's to come.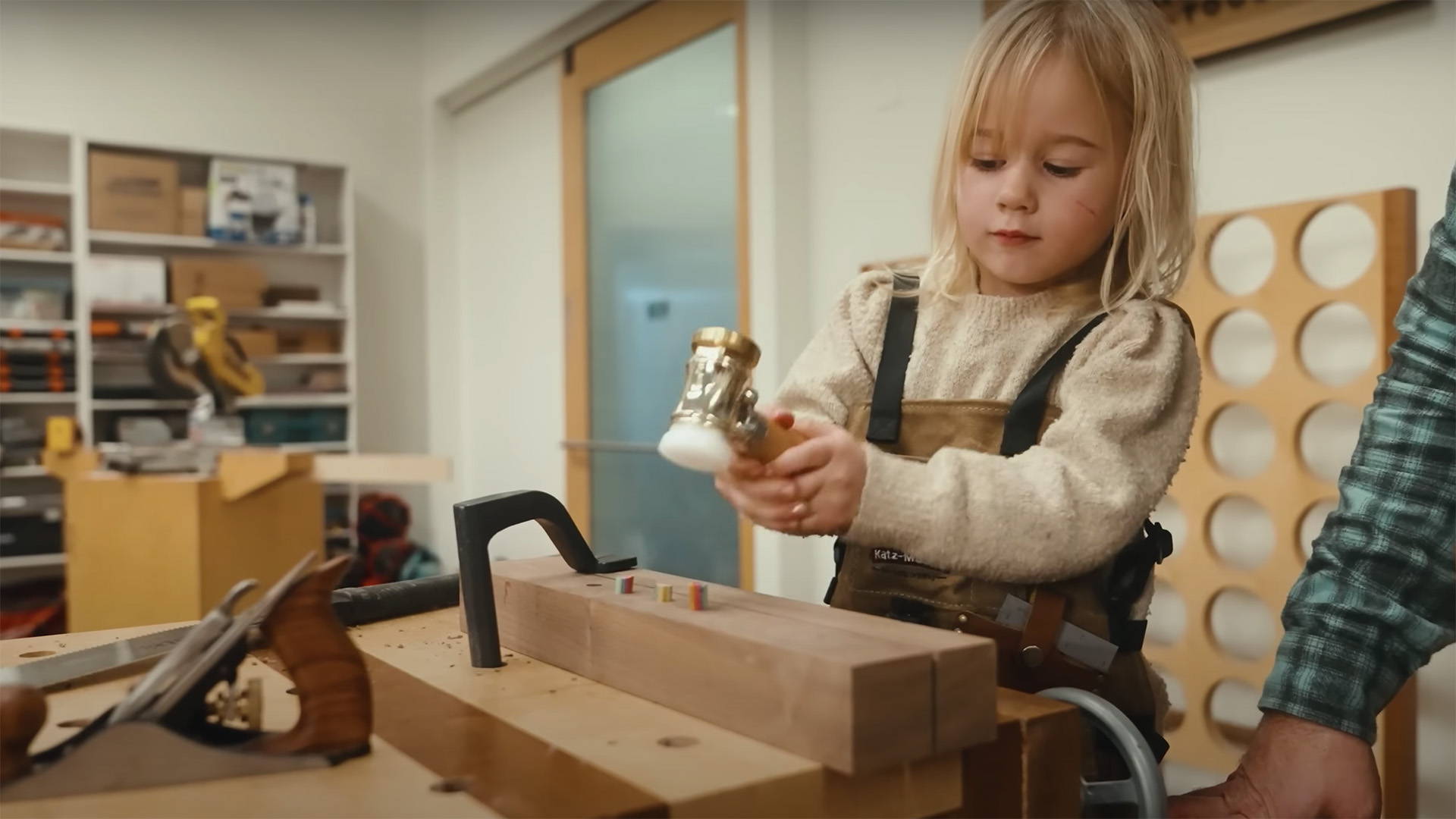 Because I know that regardless of what path she chooses in life, we will always have fond memories in the shop.
I know that for all of you woodworkers out there, whether you're a parent or not, being in the shop is special. And sharing that time with your kids just makes it all that much more fun.
So on this Father's Day, I hope that you get to spend some time with your kids doing something you love together. Whether that's in the workshop, outside, or just watching a movie.
To all the dads out there, Happy Father's Day. And don't forget…
STAY SAFE IN THE SHOP!
---