Ever been tempted to delve into traditional hand tool woodworking? There's no better combo than a drawknife and shavehorse.
Shavehorses are the traditional "workbenches" of drawknives (and spokeshaves).
With a clamping mechanism that locks down by pushing with your feet, they let you quickly rotate and check your workpiece — without having to loosen and tighten a vise again and again.
Even better, they give you a chance to take a seat while you're woodworking… a luxury any woodworker will appreciate after hours in the shop.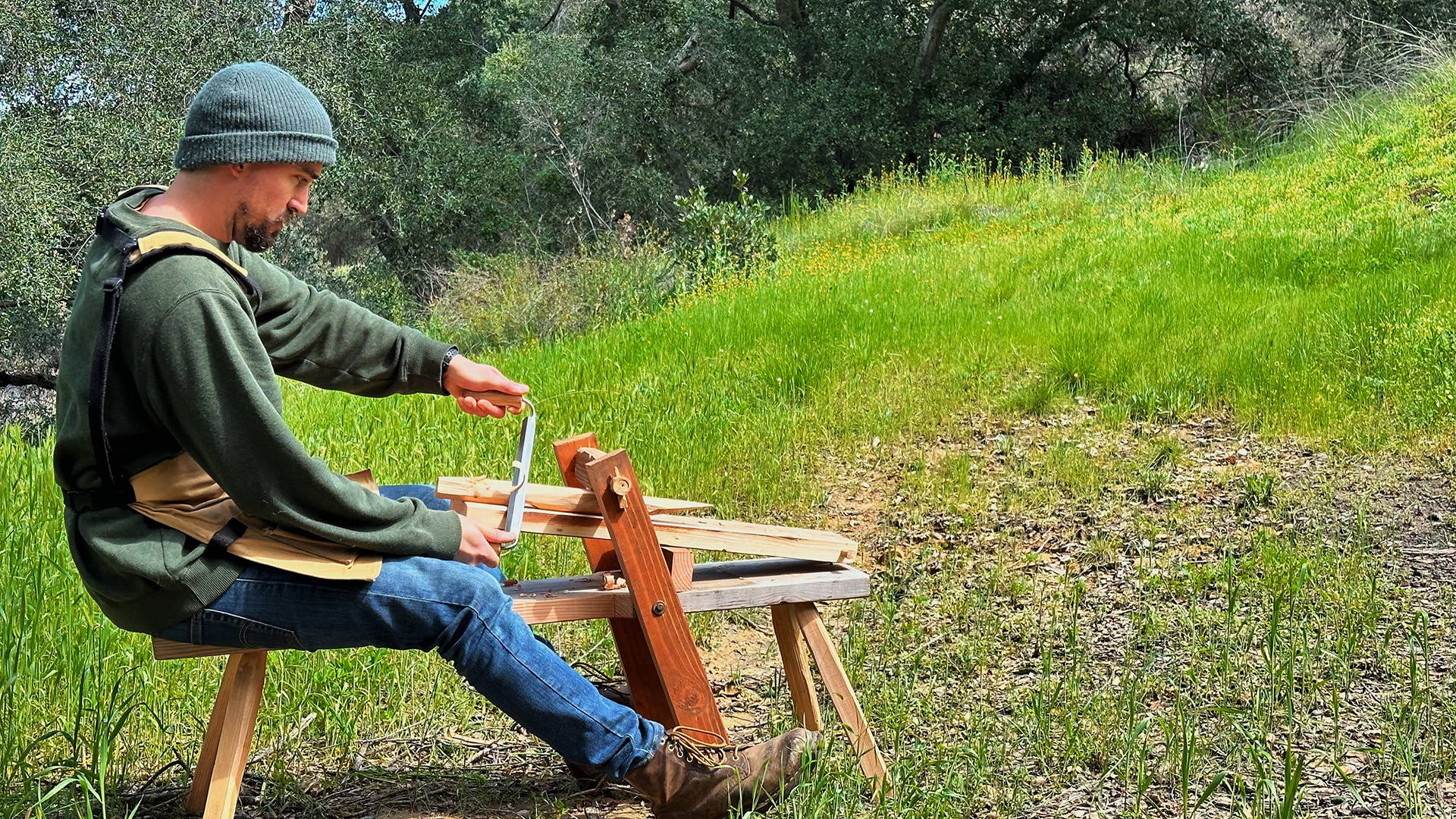 This dynamic duo lets you turn out spindles and round tenons in no time.
Seriously. You can hammer out a rustic chair or stool in a single day (which is awesome for last minute gifts).
They make for an excellent first project using a drawknife — and are perfect for learning round-tenon joinery (more on that in a future post).
Rex Kreuger has a great video on building an affordable shavehorse out of 2x construction lumber that's worth a watch.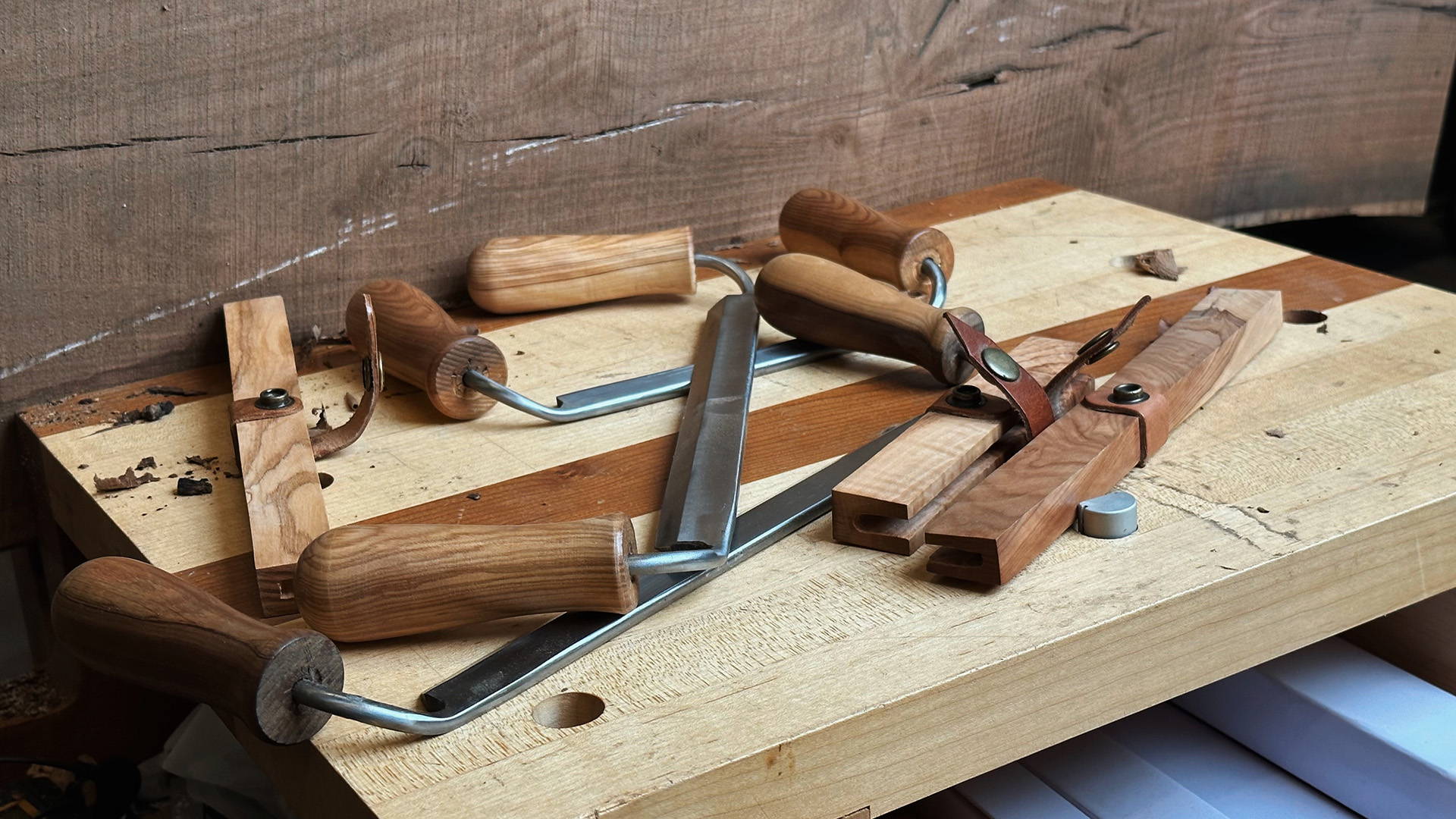 The 10" drawknives we carry are hand-forged with the highest level of craftsmanship — and right now, they're available for 20% OFF.
With a wear-resistant spring steel blade, figured olive wood handles, and an included olive wood blade cover — it's sure to be one of the coolest looking tools in your shop.
---
---
Already have a shavehorse in your shop? Let us know what you use it for in the comments below!
Follow us on Instagram @katzmosestools, on TikTok @katzmoseswoodworking, and check out my YouTube channel for more great woodworking content...
And as always, STAY SAFE IN THE SHOP!