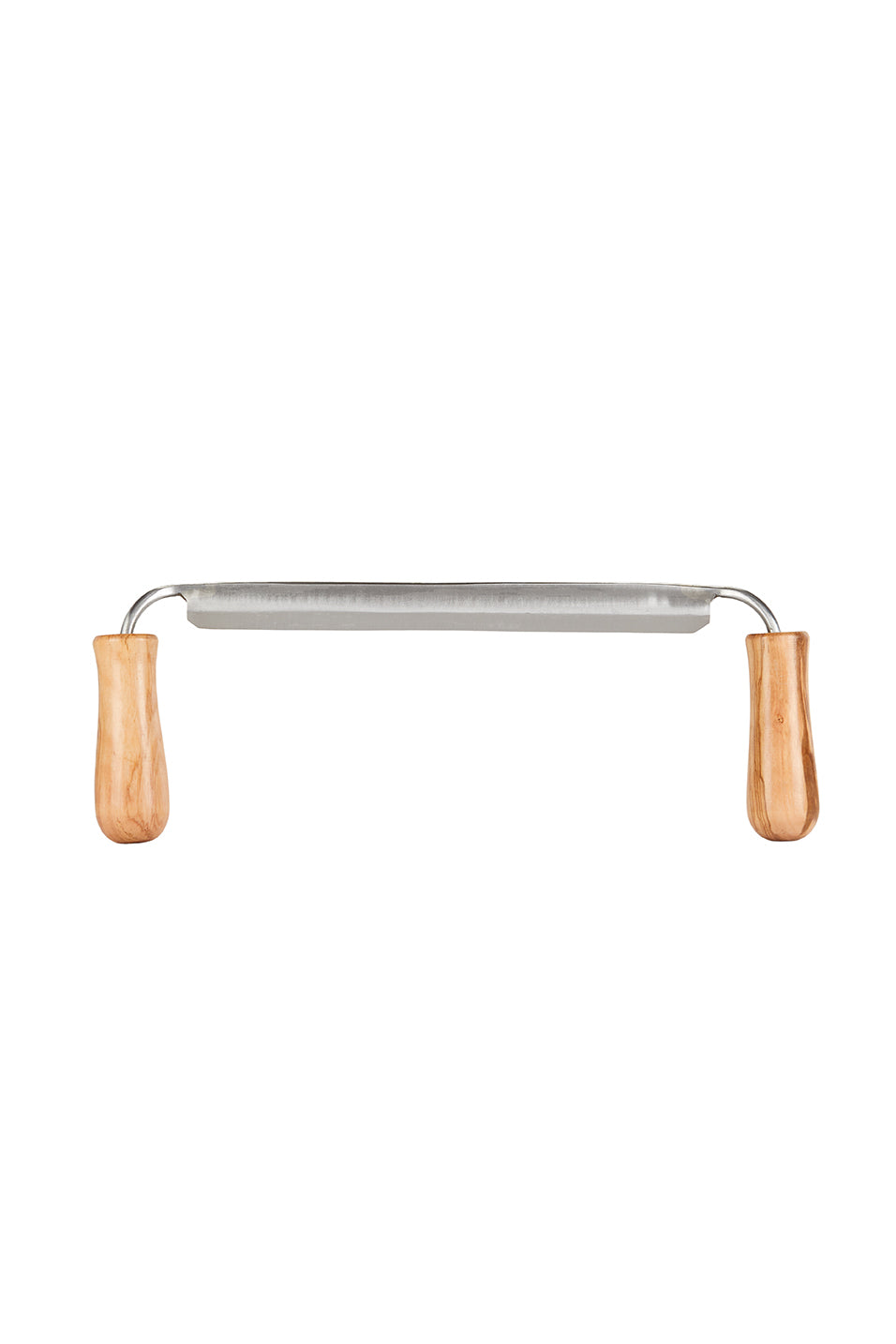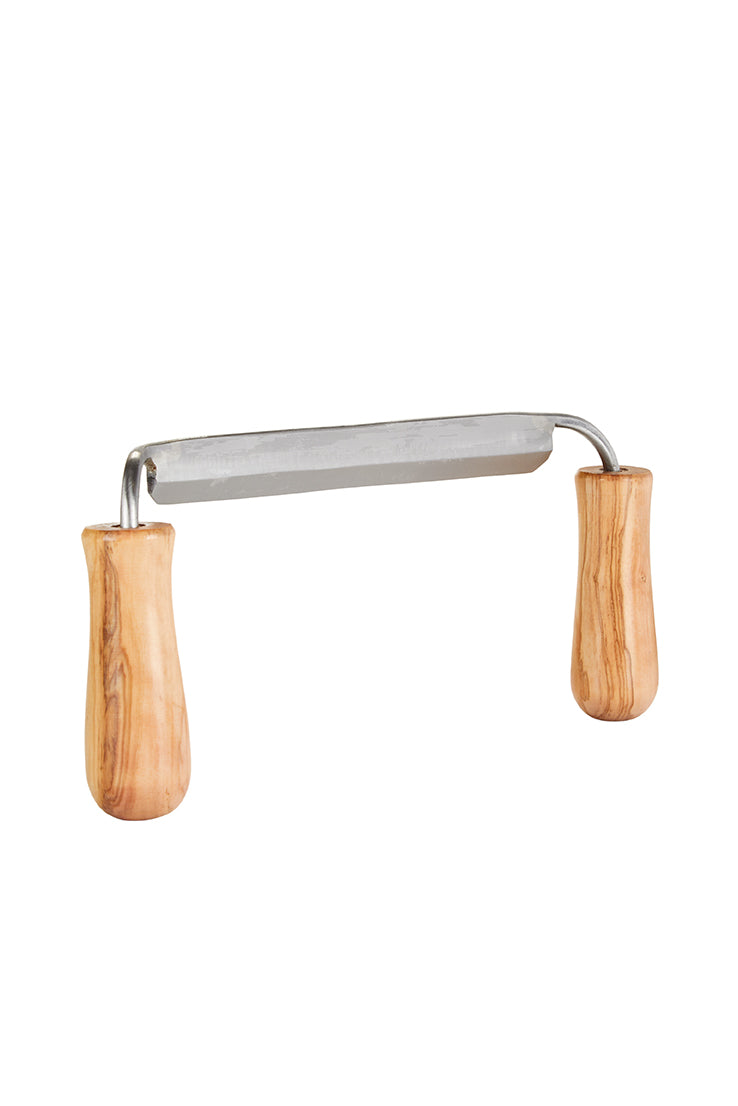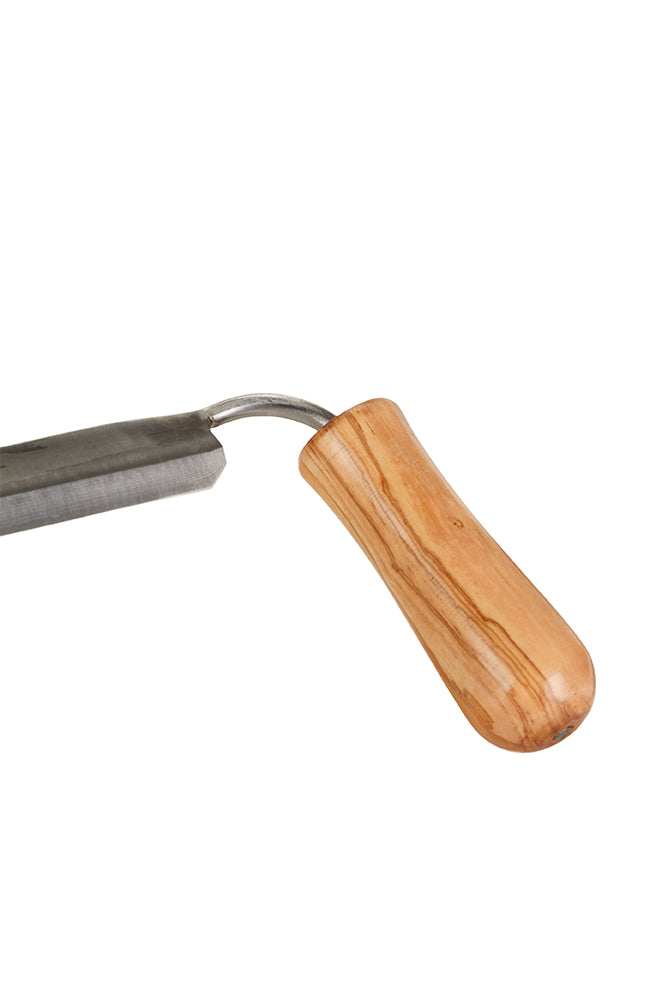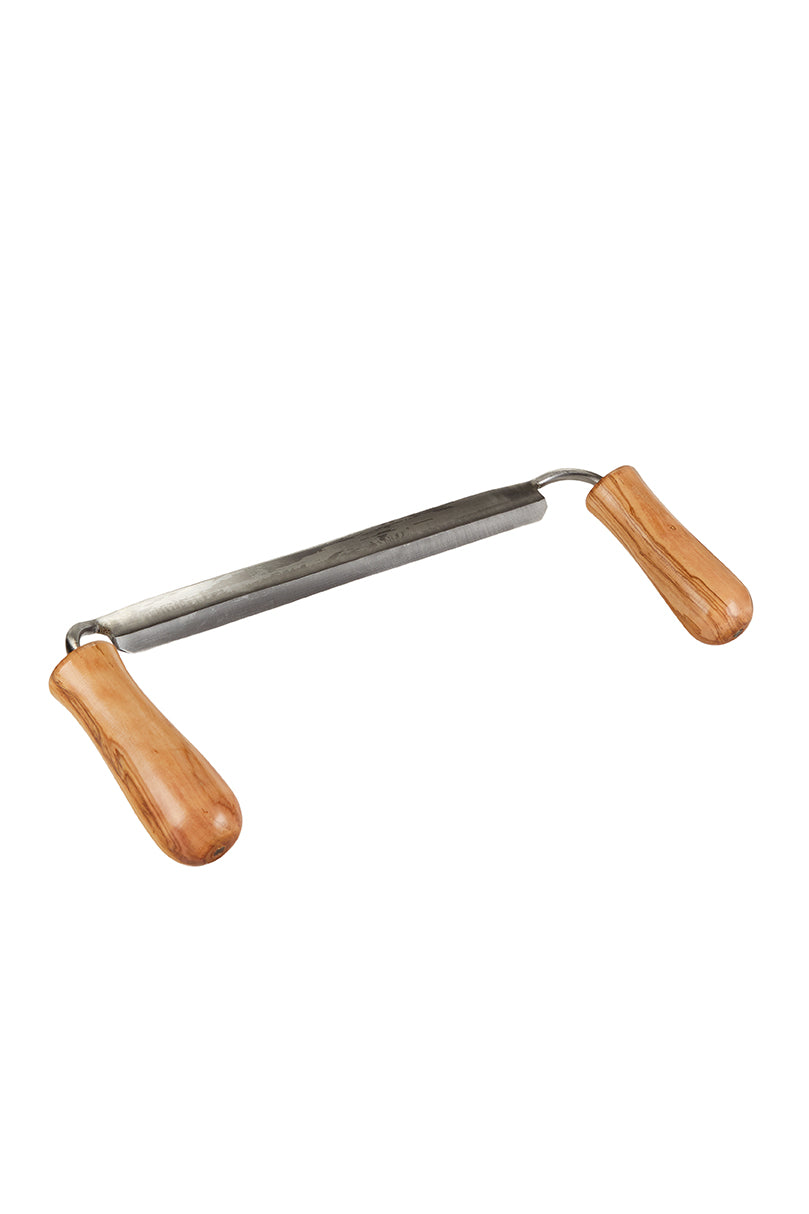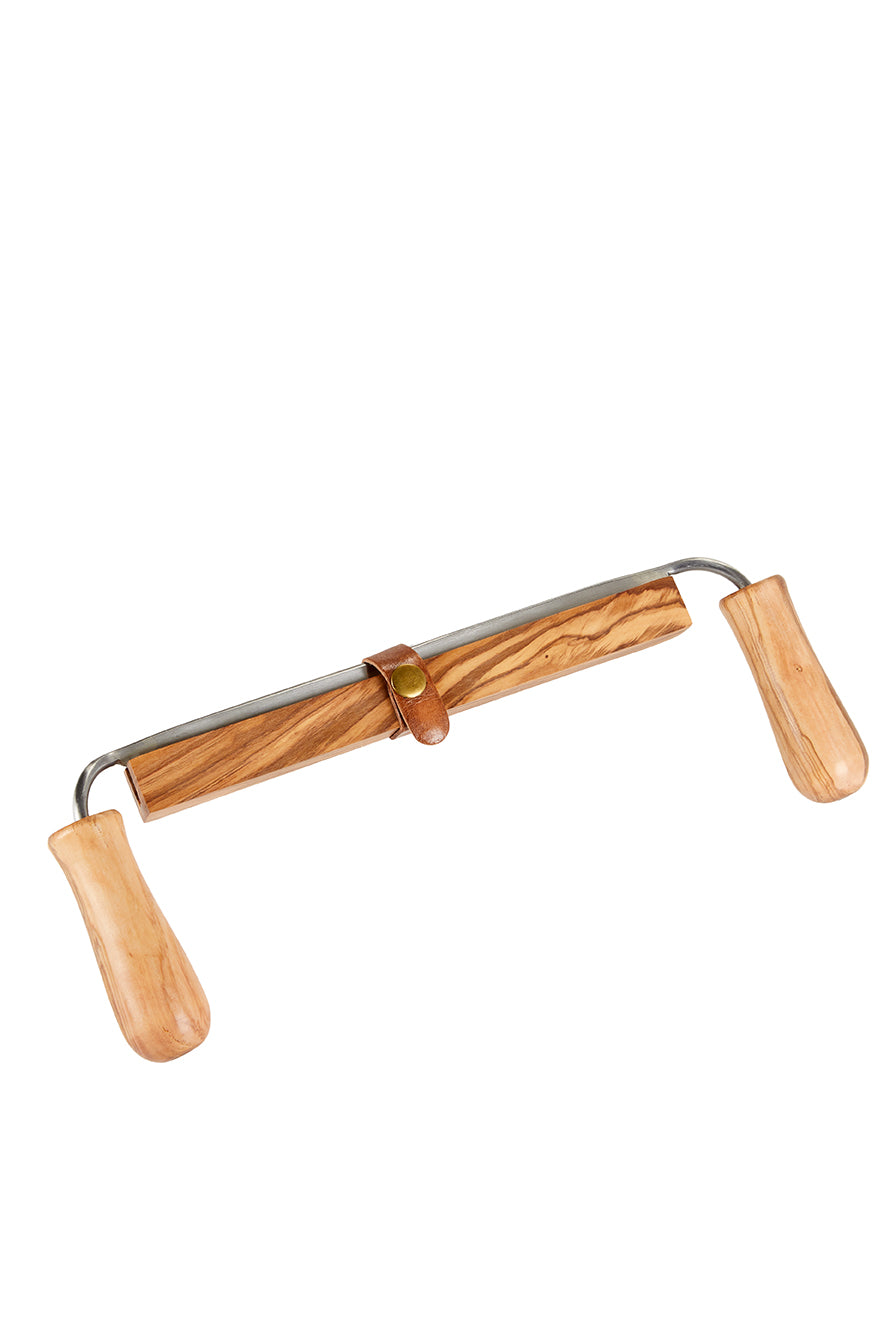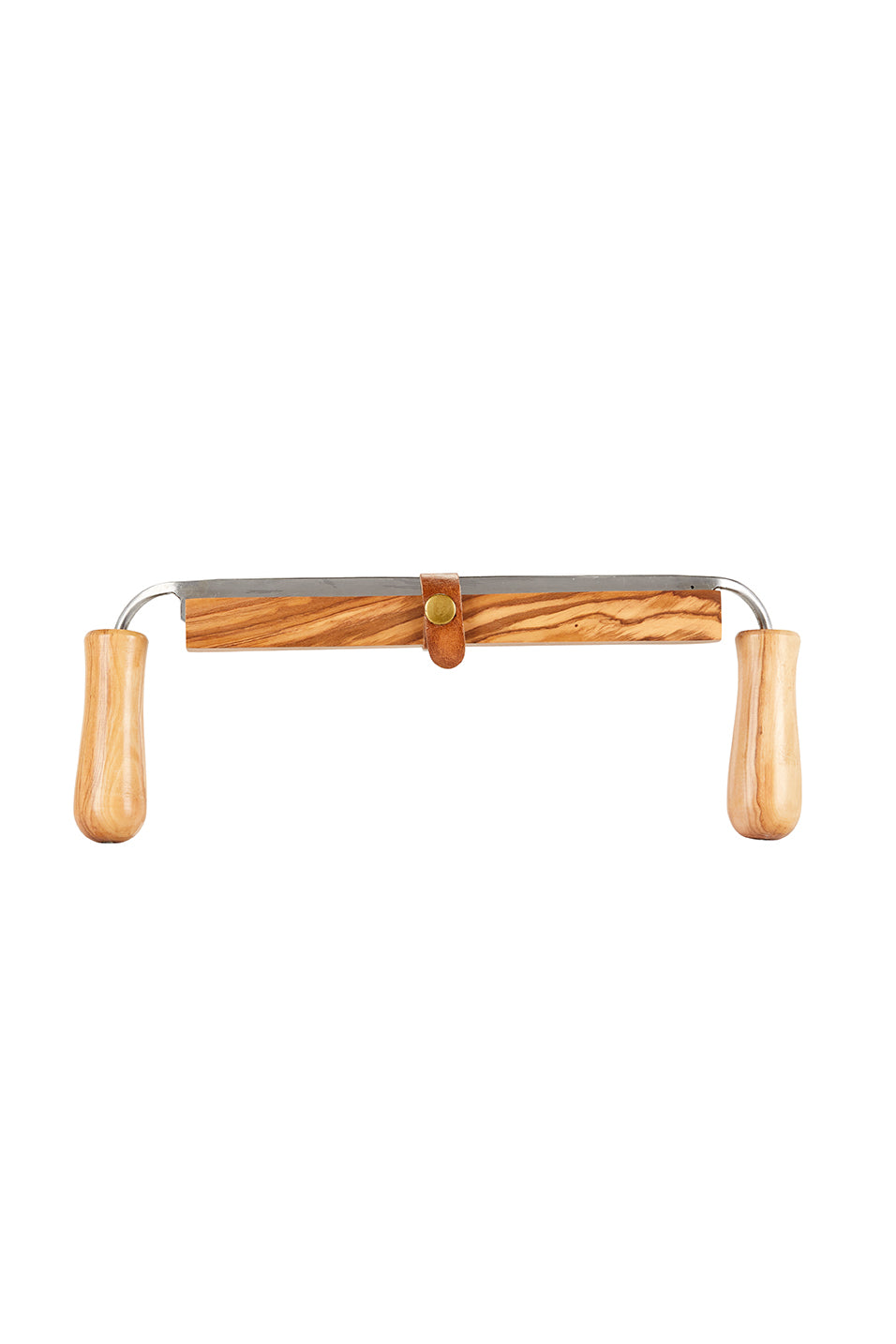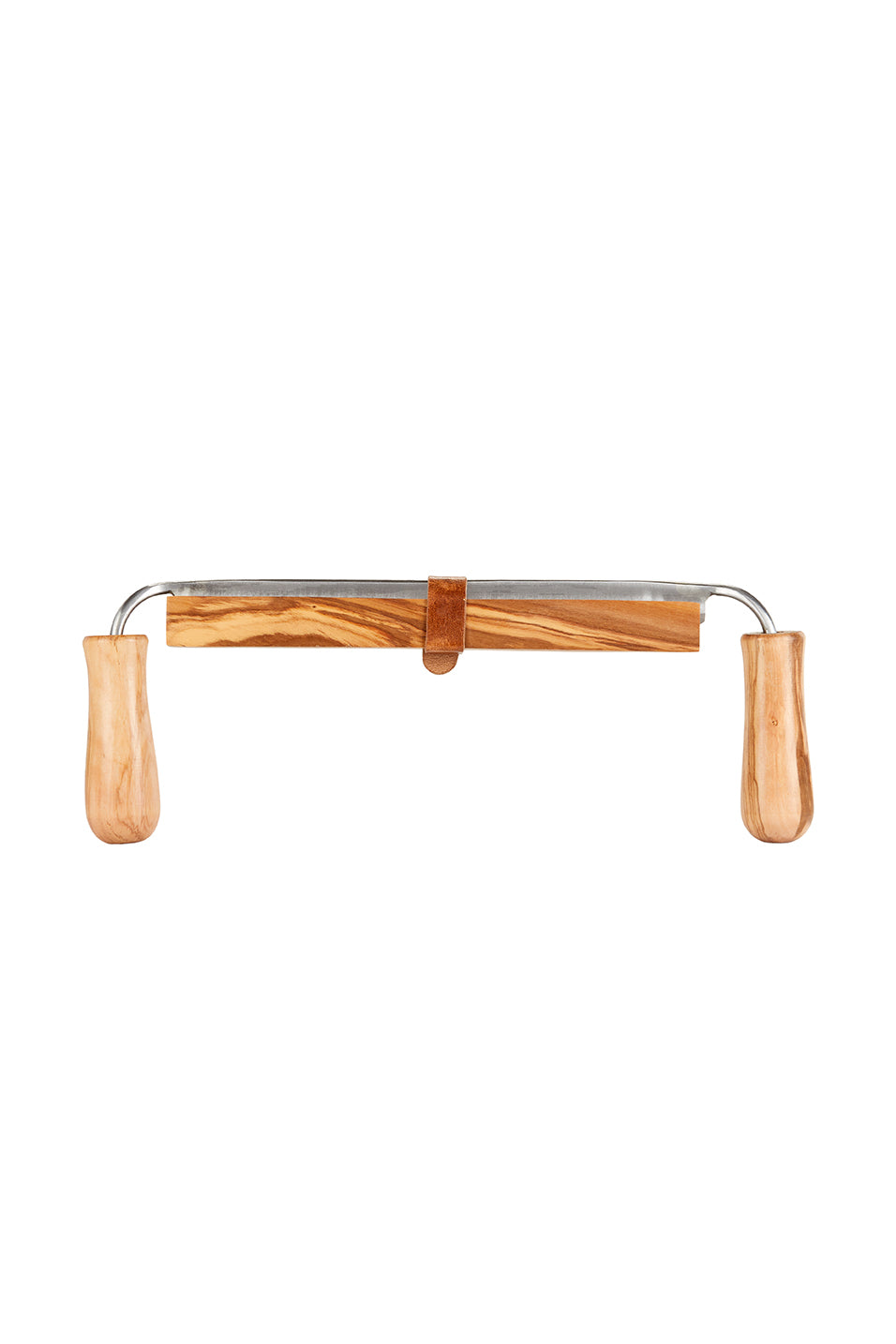 10" Draw Knife with Wooden Cover
Jonathan's Hot Take:
This Draw Knife with a 10" cutting edge is an absolute beast… a beautiful beast (like yours truly).
If you need to remove bark from a live edge slab, or shave down a recently felled tree in the woods, this tool makes quick work of it.
One of the most important tools in green woodworking, draw knives are perfect for shaving spindles, round tenons, and organic shapes.
The draw knife comes with a wooden cover to protect the cutting edge, which snaps on securely with a button and leather strap.
The maker of these tools has been manufacturing high quality woodworking and carving hand tools in Pakistan for over three generations. 
All their tools are hand-forged, and as a result each tool is unique and may vary slightly in appearance from the photos… but that's what makes 'em special.
I've been absolutely blown away by the quality of the craftsmanship. Not just in how well their tools work — but how friggin' cool they look.
Whether you're doing green woodworking or fine furniture making, these tools are sure to become some of the most prized in your shop.