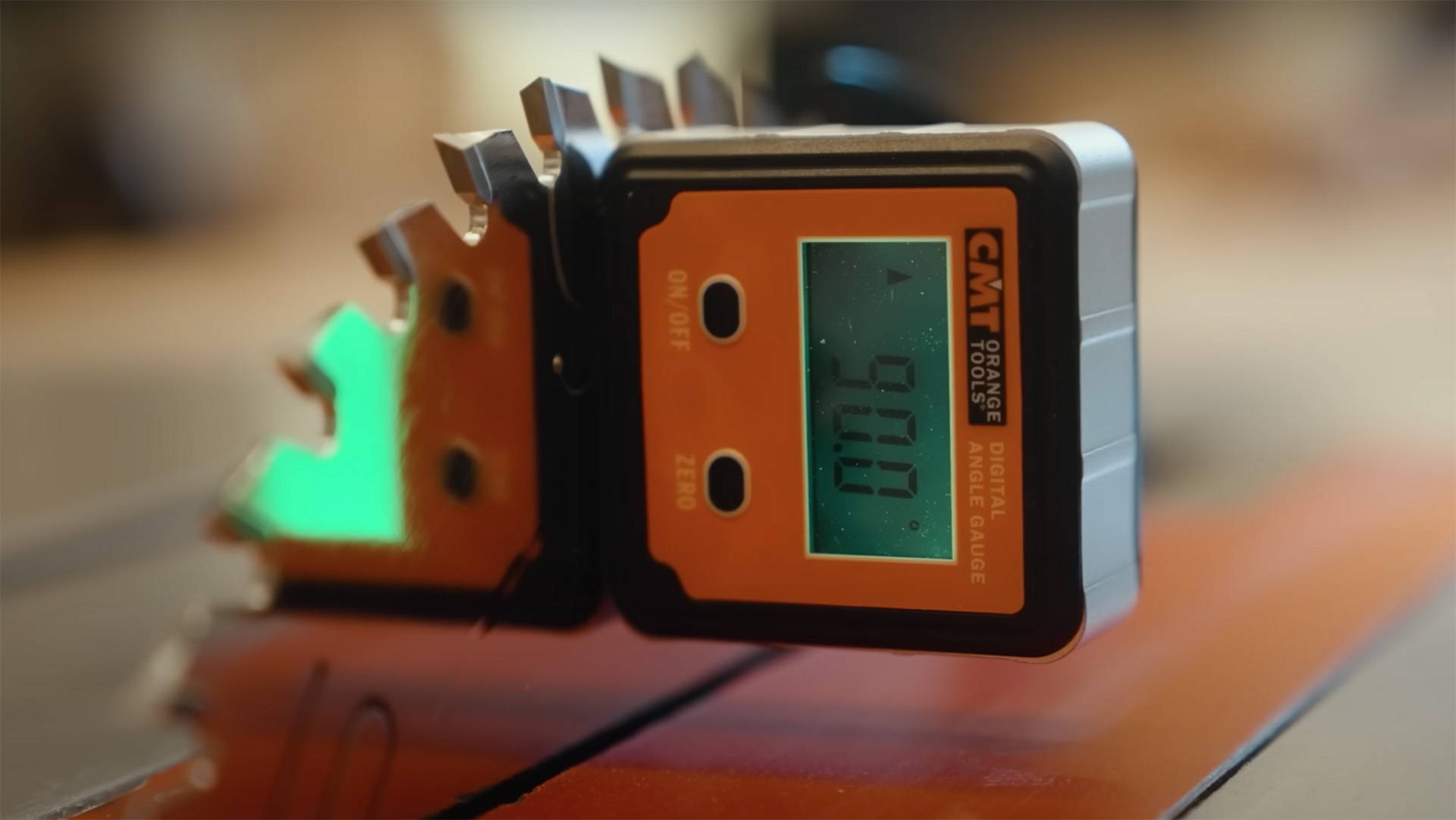 Perfect 90° or 45° cuts are critical for tight fitting joinery. That's why I always use a digital angle finder to set up my tools.
Also called digital bevel gauges, they're perfect for setting up table saw blades and squaring jointer fences.
But there's something about digital angle finders beginners often don't know: They measure compound angles.
When attached to a blade, they measure not only the angle of the bottom relative to 0°…
They also measure the angle of the back of the gauge.
That means if you're trying to set a blade to a specific angle, you need to make sure the back of the gauge is square to the reference surface.
Otherwise, you could get an inaccurate reading.
It's easy to do.
When you attach the gauge to a blade or fence, simply use a square to make the back of the gauge perpendicular to the reference surface.
Now you're ready to set up your tools for ultimate precision.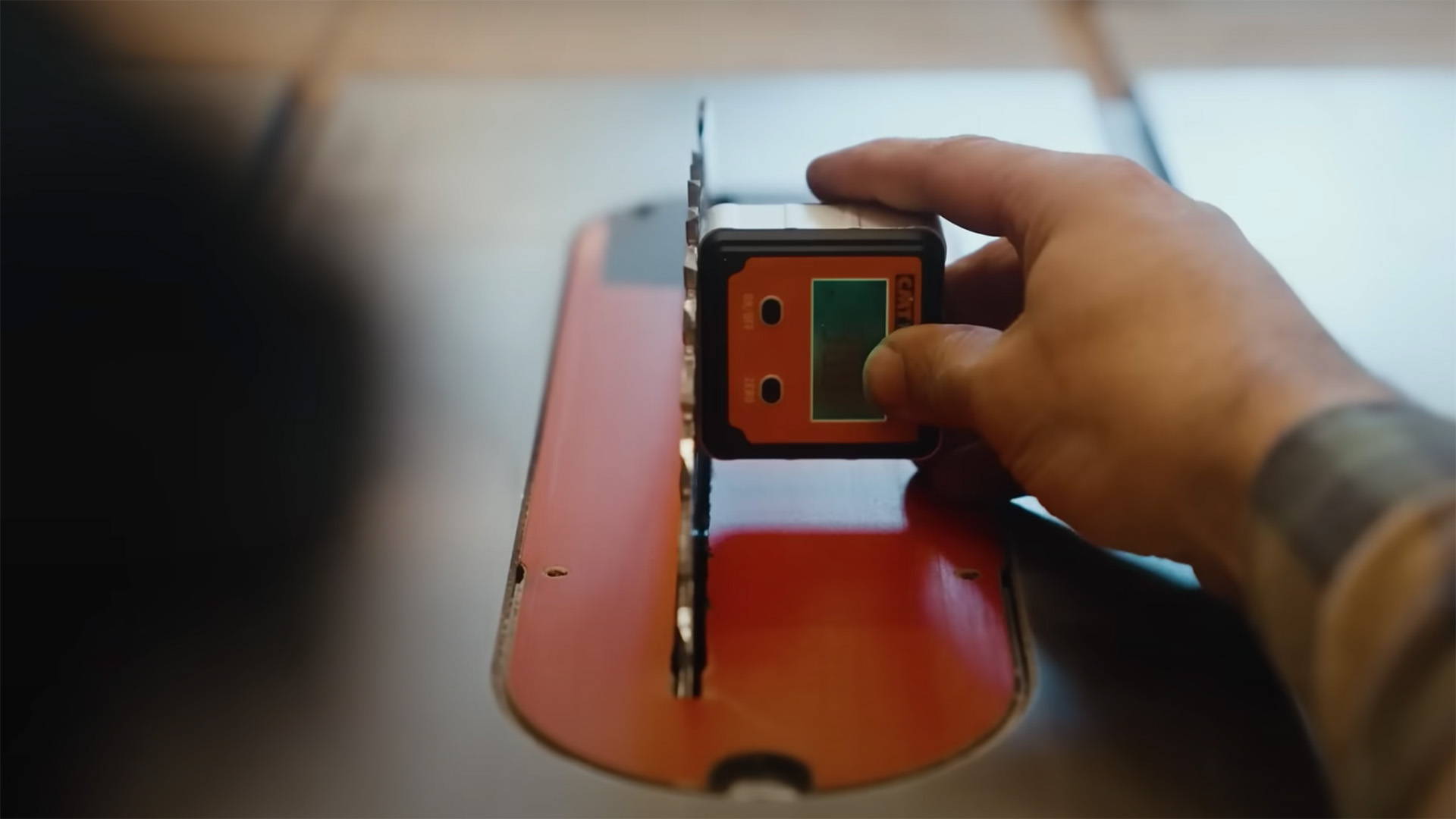 ---
Looking for a digital angle finder? I've been using this one from CMT for over four years.
It has a magnetic base for sticking to blades and fences, a seemingly endless battery life (still haven't changed the batteries on mine), and — get this — it's waterproof.
Pretty cool if you plan on using it out in the wild.
---
What's your favorite way to check your tools for square? Let us know in the comments below!
Follow us on Instagram @katzmosestools, on TikTok @katzmoseswoodworking, and check out my YouTube channel for more great woodworking content...
And as always, STAY SAFE IN THE SHOP!