I'm a firm believer in using honing guides for hand tool sharpening. But how do you set up your chisels and plane irons at the correct bevel angle?
This is a case where digital tools come into the world of analog woodworking.
And specifically, I'm talking about Digital Angle Finders — a.k.a. digital bevel gauges.
Here's how it works.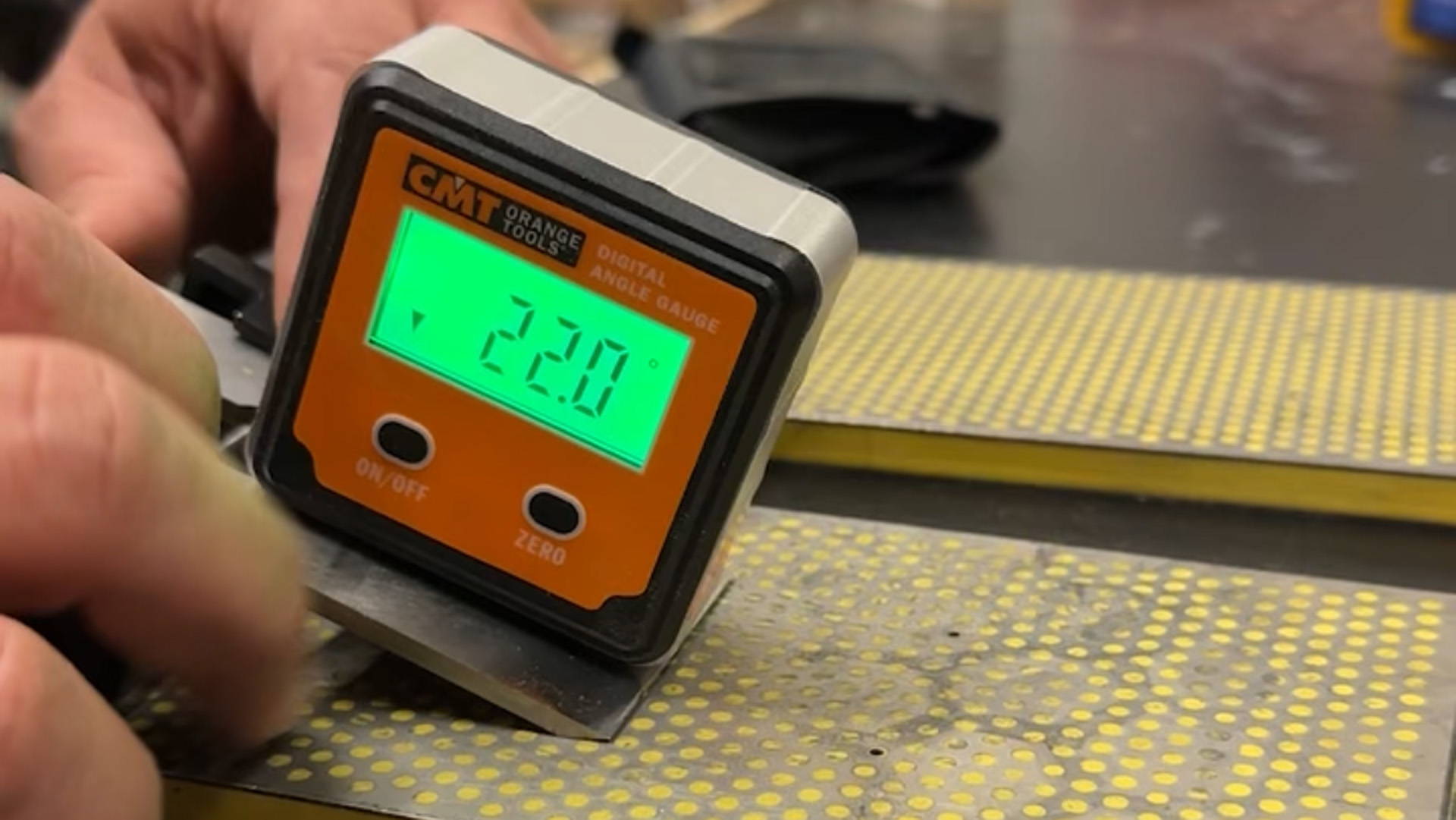 Loosely clamp a chisel or hand plane blade in your honing guide with the bevel down. Set it on a flat surface.
Set your digital angle finder on the same flat surface and zero it out.
Now use the magnets on the digital angle finder to attach it to a flat section of your chisel or plane iron.
For primary bevels, adjust the tool's position in the honing guide until the digital angle finder reads 25°.
For secondary or micro-bevels, adjust until it reads 30°.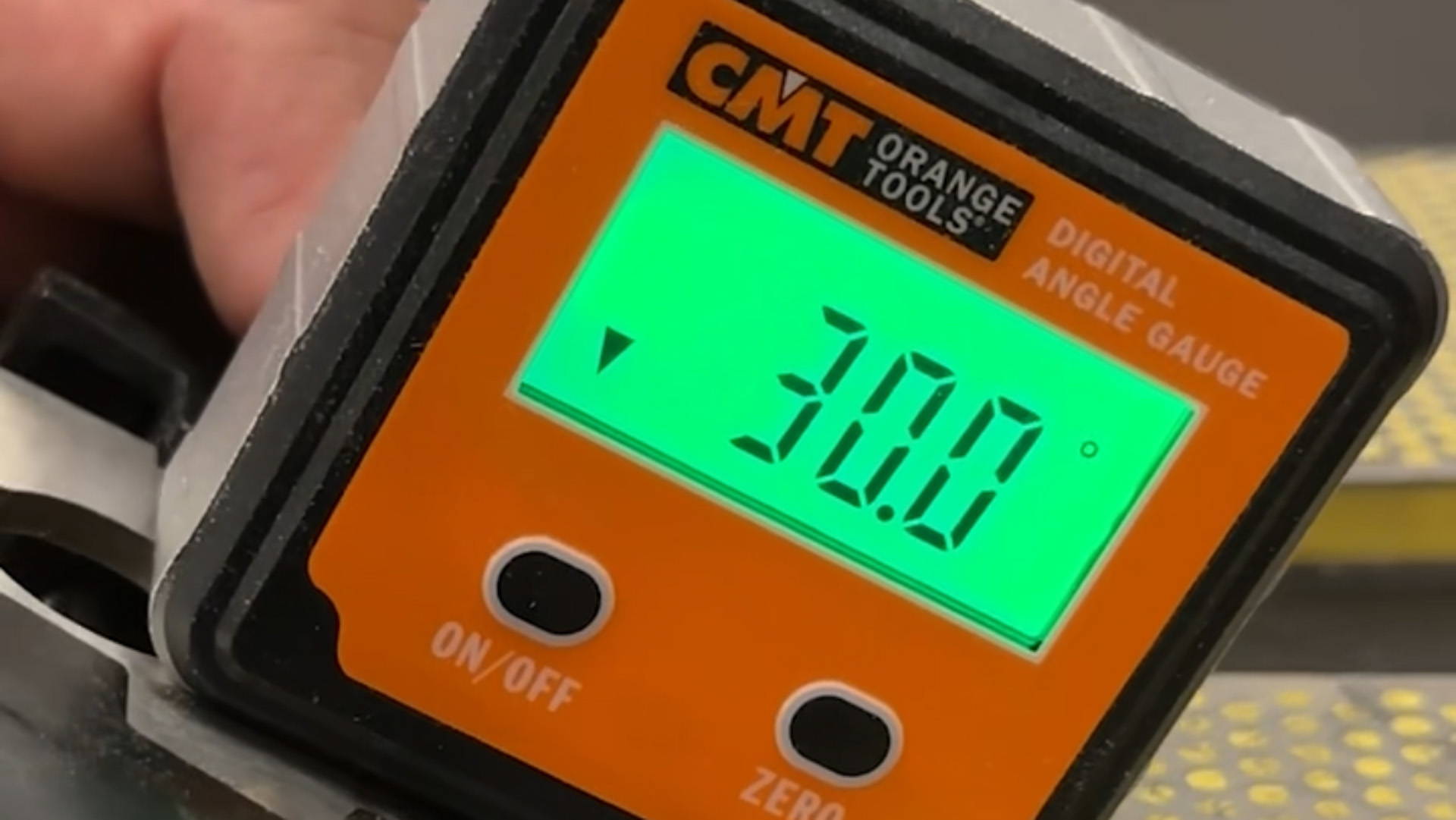 This technique ensures your tools are set to the same bevel angle every time you sharpen — leading to more efficient (read: faster) sharpening.
You can even make a protrusion stop out of scrap plywood to make setup faster in the future. More on that in a future post.
Looking for more sharpening advice? Here's what you really need to know about hand tool sharpening.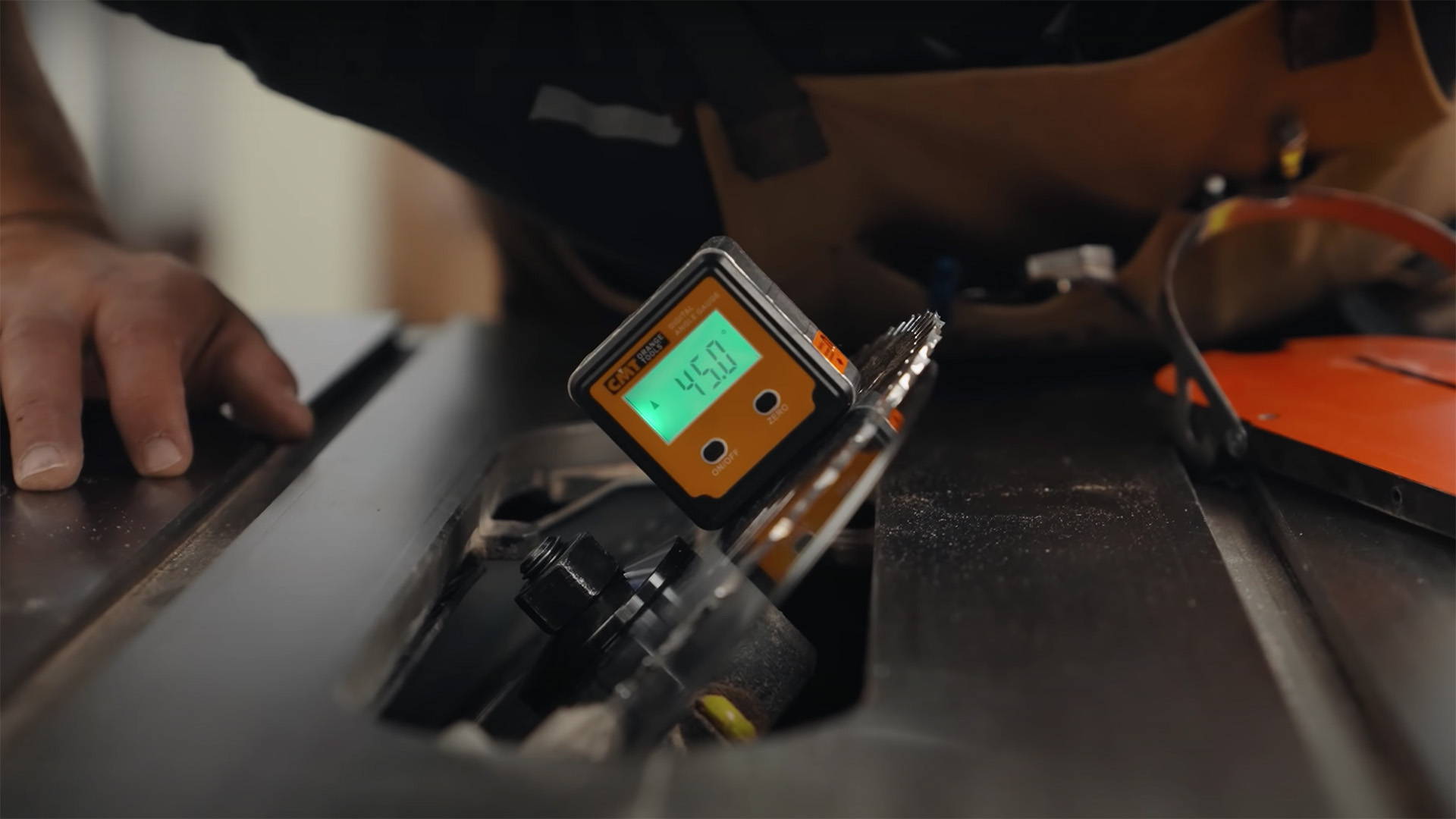 I've been using this CMT Digital Angle Finder for years, and it's one of my favorite accessories for setting up my power tools.
The easy-to-read LED display makes setting exact angles a cinch, and the magnetic base means you can attach it directly to your table saw blades, miter saw blades, and jointer fence.
You can even use it to set up exact bevel angles for sharpening your chisels and plane irons with a honing guide (as mentioned above).
It comes with a protective case and batteries included — which even after years of use, I still haven't had to replace.
What techniques do you have for setting up your honing guide? Let us know in the comments below!
Follow us on Instagram @katzmosestools, on TikTok @katzmoseswoodworking, and check out my YouTube channel for more great woodworking content...
And as always, STAY SAFE IN THE SHOP!