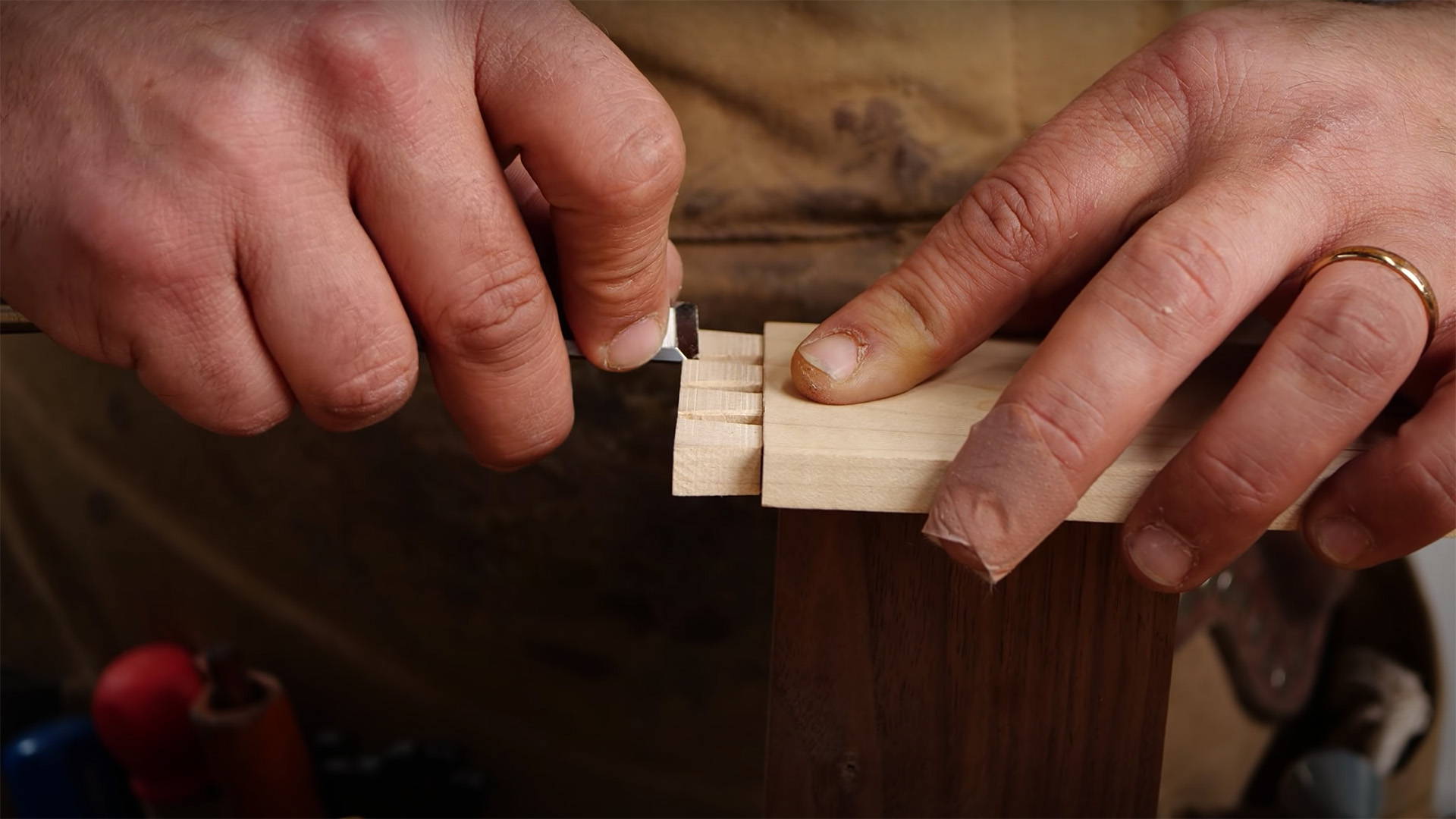 Want an easier time assembling precise joinery like dovetails or mortise and tenon joints?
This technique not only helps mating pieces come together with less effort…
It also reduces the risk of bruising those nice crisp edges you've worked so hard to protect.
Best of all, it's dead simple — and all you need is a chisel.
The trick is to put a very small chamfer on the inside edges of the joint.
And small means small.
All you're doing is creating a bit of leeway for one mating piece to drop into the other as you begin to push them together.
But make sure you chamfer the inside edges — where they'll be hidden once the joint is assembled.
On a mortise and tenon joint, I chamfer the edges of the tenon. On dovetails, I chamfer the inside edges of the pins and tails without touching the end grain edges that'll show later on.
---
---
If you're trying to cut precise dovetail joints, a Dovetail Alignment Board makes the job a WHOLE lot easier.
It creates accuracy and repeatability during one of the most important and trickiest steps of dovetails: transferring the tails to the pins board.
Board slip, or drop your marking knife? No problem.
With our CNC-cut Dovetail Alignment board, you can quickly get your boards into the exact same position again and again.
---