Squaring the corners of a mortise is a make or break moment.
If you don't place the chisel just right — or put too much pressure the wrong way — it's easy to bruise an edge or go past your layout line.
That's why I always use the "swivel trick" when it comes to corners.
Here's how it works:
After you've cleared the bulk of the waste and are ready to pare down to your lines, make sure to use a chisel slightly NARROWER than your mortise. Stay away from the corners.
Once the bulk of your edge is pared square, place one corner of the chisel in the mortise at an angle. Keep the flat back of the chisel flat against the inner wall.
Keeping the chisel flat against the inside mortise wall, slowly swivel the chisel so the corner of the cutting edge comes down into the mortise corner and cuts off the last bit of material.
Repeat this process to clean up the corner all the way to the bottom of the mortise.
The key here is control on the swivel.
Take only a little material at a time — and you'll end up with clean, square corners.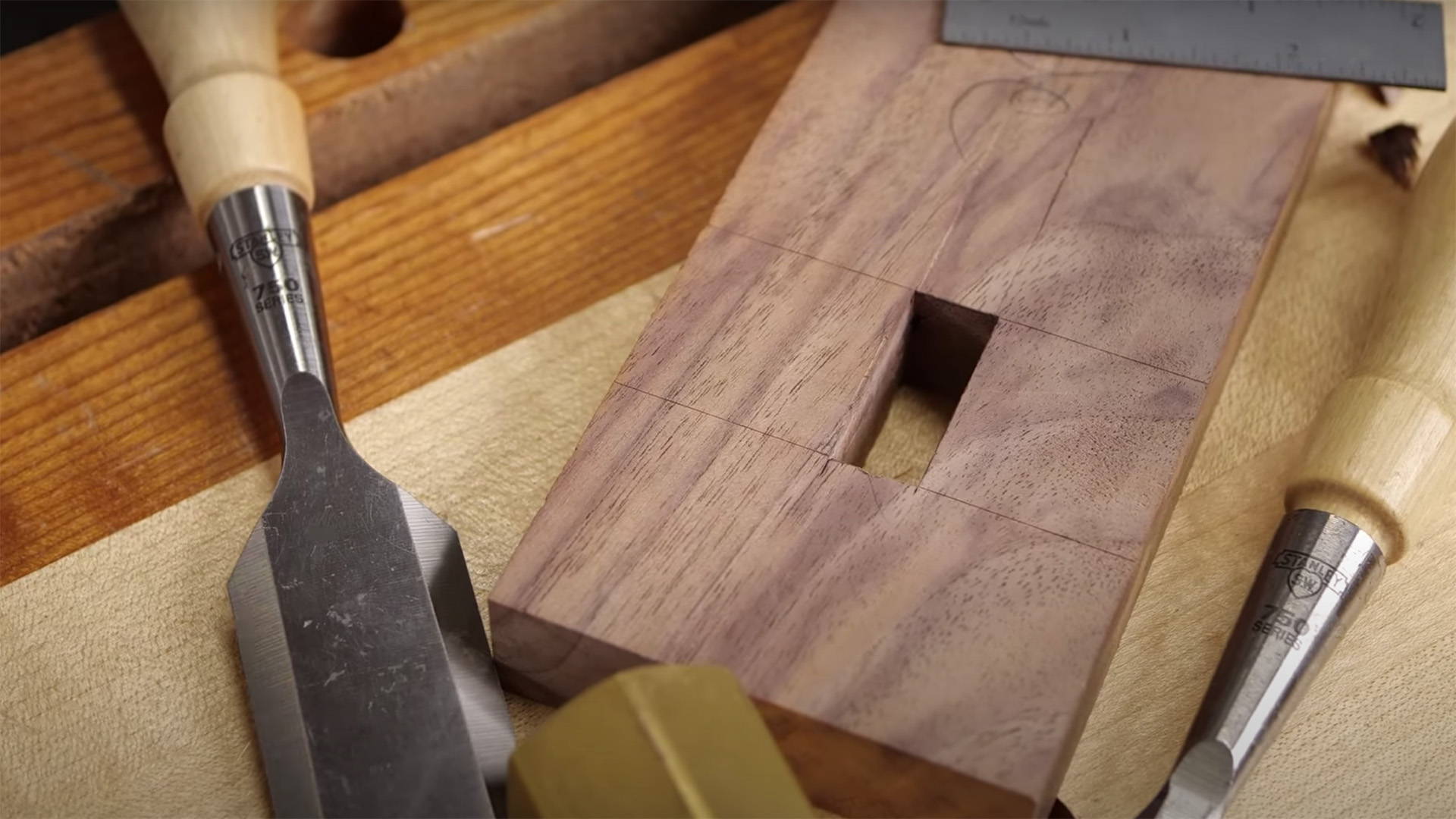 ---
If you're after a faster approach, we now carry this Spring-Loaded Corner Chisel in our store.
The base registers against the edges of hinge mortises, self-aligning the 90° blade.
Now just give it a light tap with a mallet…
And you've got perfectly square corners.
---