Ever needed to cut a dado or groove in the middle of a board… and your router's edge guide won't reach?
It can be a real pain to lay down some sort of straight edge, make sure it's square, figure out the distance from the edge of your router base to the edge of the bit, mark out where to start…
Yikes. All those steps can quickly lead to mistakes.
Luckily, there's a ridiculously simple jig you can make that lets you cut grooves exactly where you want them with NO measuring.
I got this idea from Dustin Penner years ago and it's still one of my favorites.
Here's how to build the jig: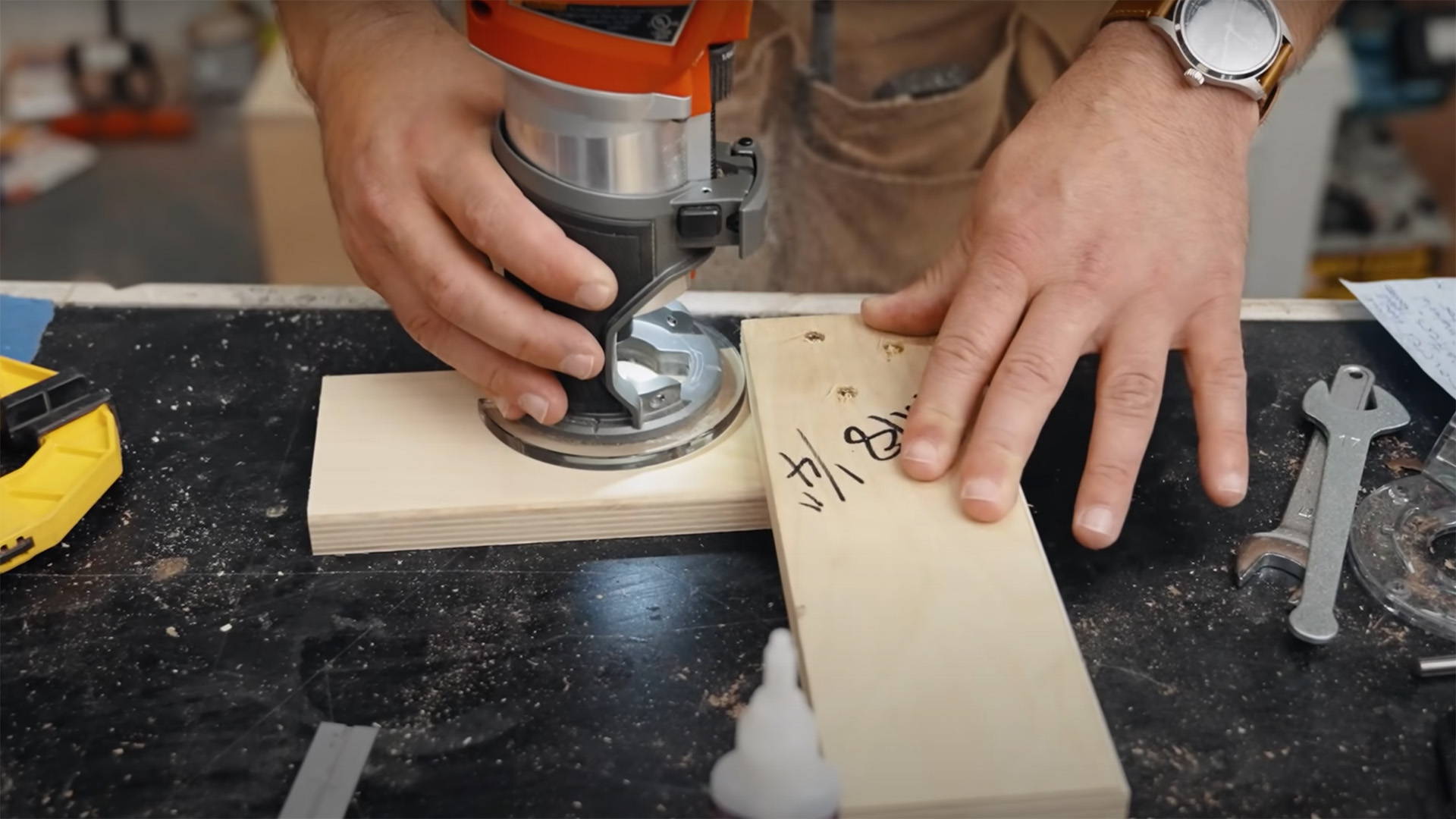 Use super glue and a square to attach two boards at 90°. For the jig to work, the boards need to have straight and square edges (I prefer plywood).
Once the glue has dried, attach the boards securely with a few screws.
Take your router with the bit you're going to use. Run it through one piece while using the other as a fence.
Label your groove jig with the bit size for future reference.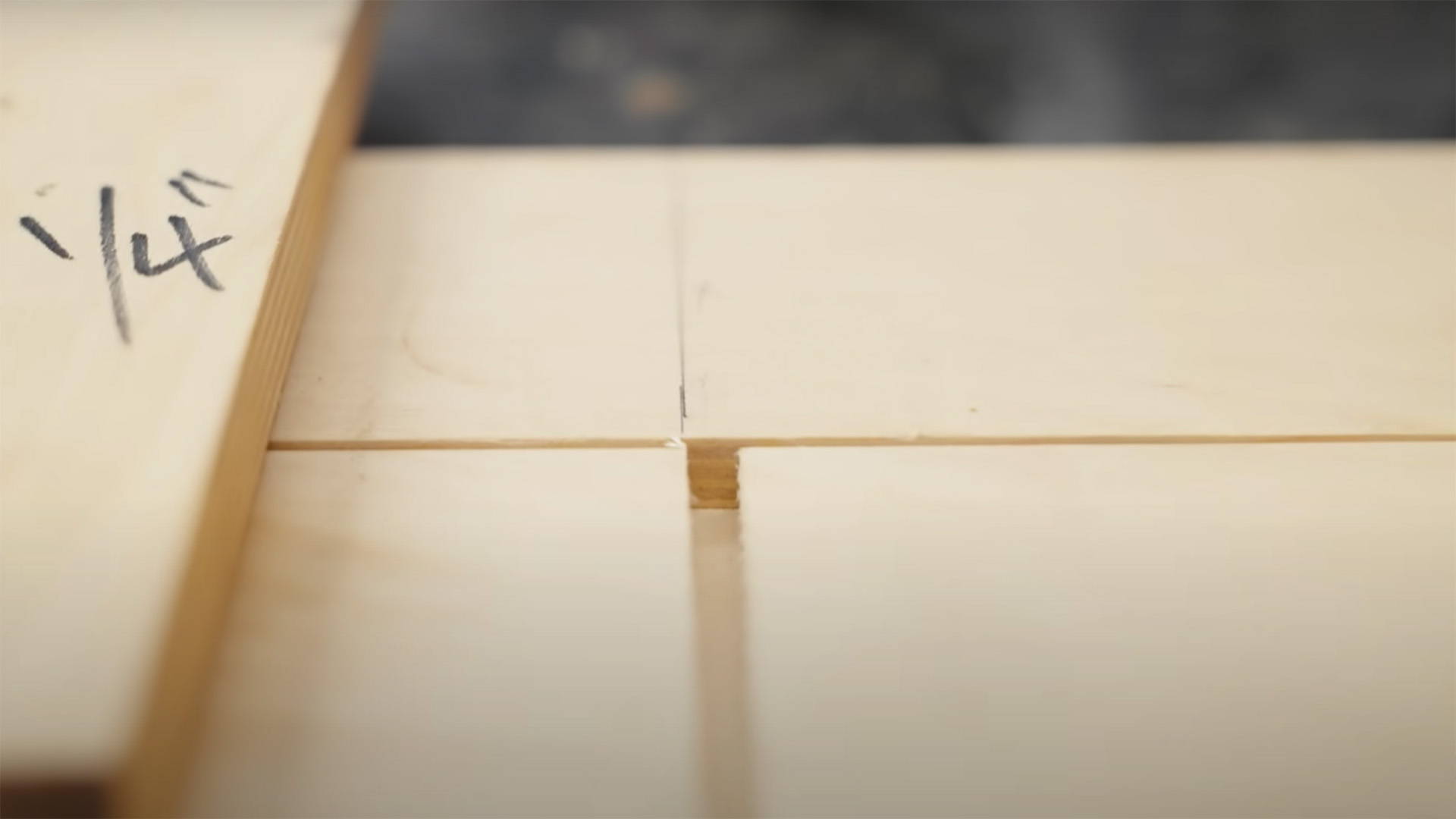 Now your jig is ready to use. Simply line up the dado with where you want on your workpiece, clamp it down, and make the cut!
The beauty of this jig is that you get square grooves exactly where you want them…
And you almost don't have to measure anything at all.
---
---
Need a better groove cutting bits? This ¼" downcut spiral bit from CMT is super effective — and super affordable.
The downcut flute design reduces tearout along the edges of your dados and grooves.
And the solid carbide design means the cutting edges won't dull quickly
Spiral bits in general cut cleaner, faster, and more efficiently than traditional straight bits.
But few are as high value as these from CMT.
---
What's your preferred method for cutting dados far from edges? Let us know in the comments below!
Follow us on Instagram @katzmosestools, on TikTok @katzmoseswoodworking, and check out my YouTube channel for more great woodworking content...
And as always, STAY SAFE IN THE SHOP!