This might be one of the most annoying mistakes in woodworking:
You've put a ton of work into a project and finally apply a layer of finish…
And suddenly, all these tiny swirly, curly-cue scratches appear. Grrrrr.
Called swirl marks or pigtails, these scratches are the scourge of random orbital power sanders.
Luckily, they're easy to avoid — and even cover up — so keep reading to find out how.
STEP 1: PROGRESS THROUGH GRITS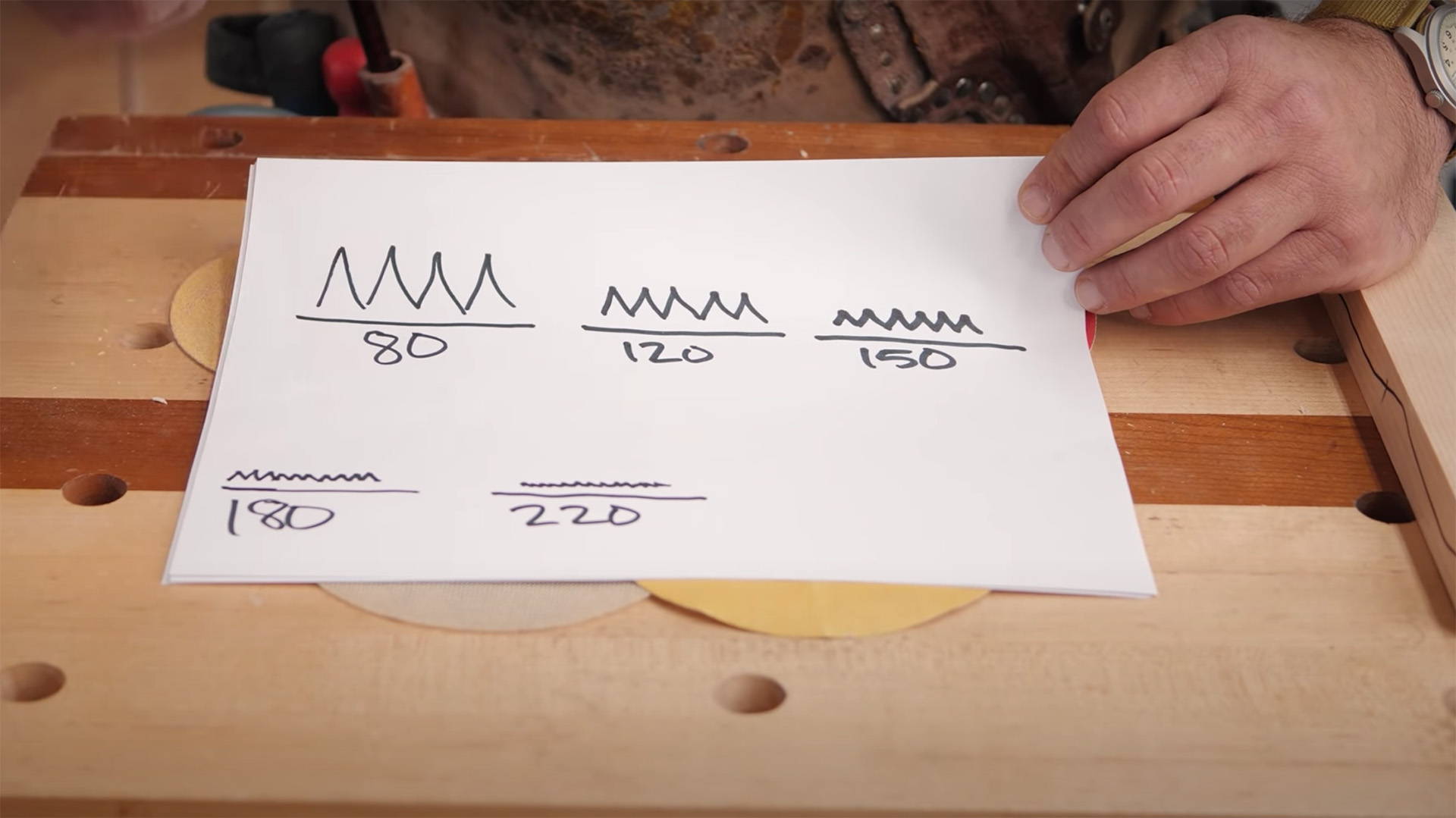 The best way to avoid swirl scratches from your sander is to progress through sandpaper grits.
Say you do a rough sanding with 80 grit sandpaper. It's going to remove a lot of material — and as a result, leave deep scratches.
(The oscillating motion of random orbital sanders is what creates the pigtail shaped scratches).
If after that you went straight to 220 grit sandpaper, you'd have a hard time removing those scratches. The higher grit just isn't going to cut deep enough. And it definitely won't be fast.
That's why you progress through grits. It removes the deeper scratches from the previous grit efficiently.
My typical order of grits is 120, 150, 180, 220… though I'll sometimes even just do 150 then 220 grit.
And to know when to move from one grit to the next, use the pencil trick.
(Need sandpaper? Get the best sandpaper around right here).
But what about the swirl marks left by your 220 grit sandpaper?
Glad you asked, because that takes us to the next step.
STEP 2: BLEND IN THE SCRATCHES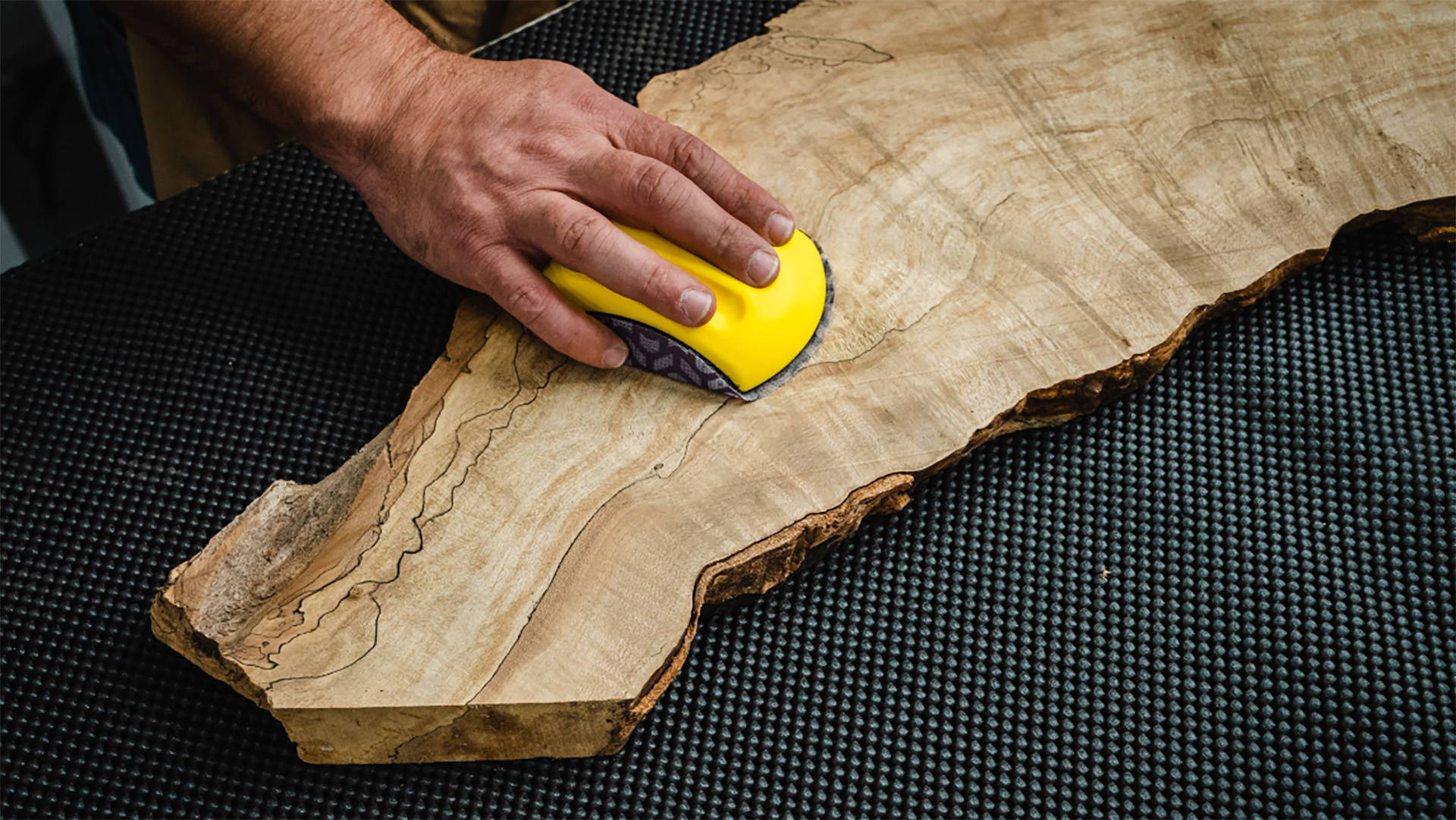 After I've sanded to 220 with my random orbital sander, I like to go analog.
That's right. I slap a piece of 220 grit sandpaper on my hand sanding pad and give the whole project a quick once over.
But I don't hand sand willy-nilly. I very intentionally sand with the grain of the boards.
When you hand sand WITH the grain, the scratches from the sandpaper blend into the board's grain.
(Yes, even 220 grit leaves scratches).
Even though they're still there, the small scratches become invisible between the grain lines — and any curly-cue pigtails get blended away.
Try it for yourself. Hand sand one side of a board with the grain, and the other side across the grain.
You'll be amazed what a difference it makes.