This skill is critical to accurate woodworking — but can be trickier than you'd think.
You need it to set up cuts. Lay out joinery like tenons and through-mortises. Even set up reference lines for your chisels and hand saws.
What skill am I talking about?
Accurately wrapping a layout line around a board.
That means connecting layout lines all the way around a board so the final line meets perfectly with the first line.
It seems simple enough. And it can be… with the right tools.
So here's my method for wrapping lines around boards so they meet perfectly.
1. MAKE SURE YOUR BOARD IS SQUARE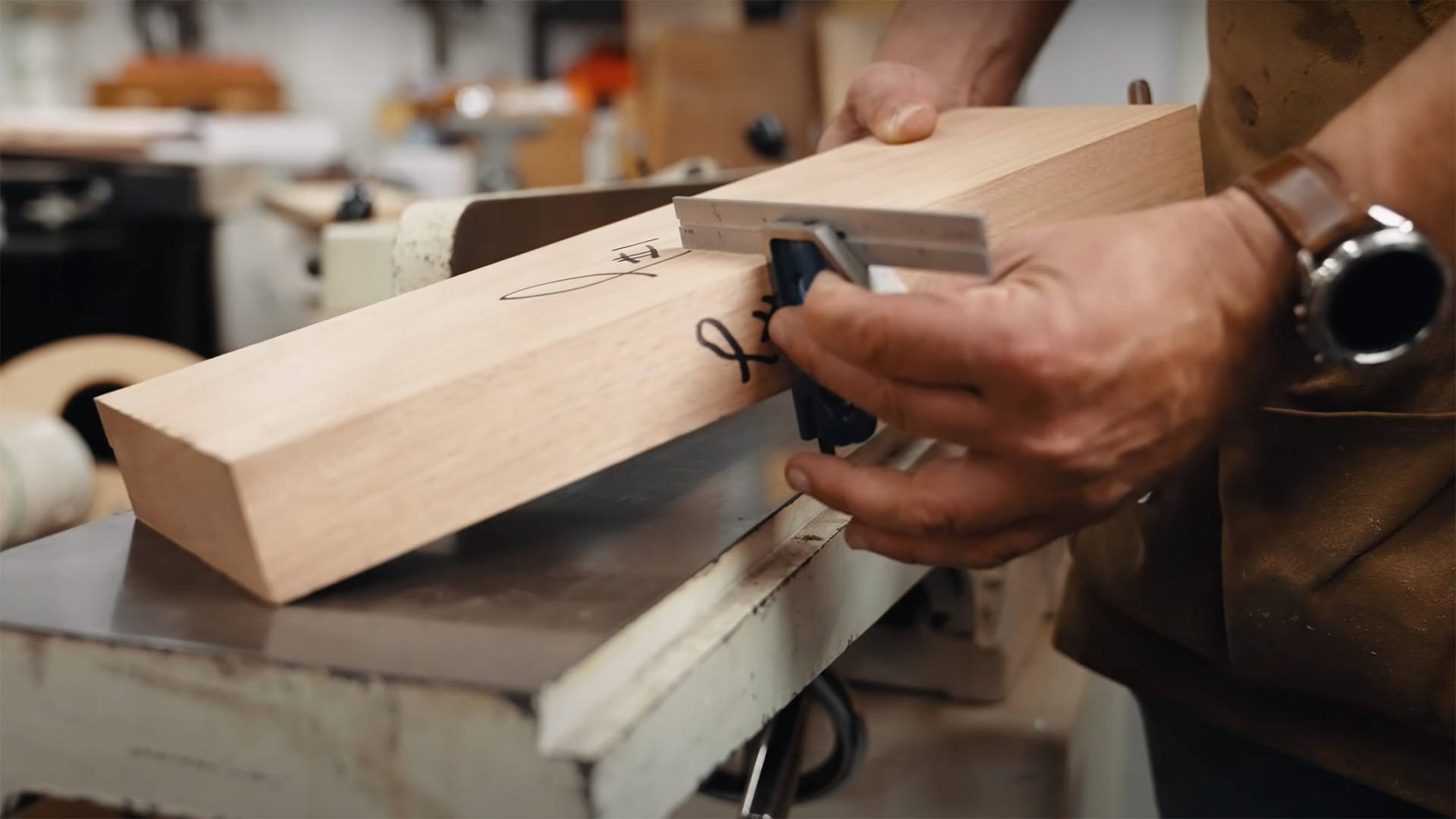 If your board's edges aren't square and parallel, your final line won't connect with the first line…
No matter how careful you are.
So take the time to properly mill your board and ensure it's square all the way around.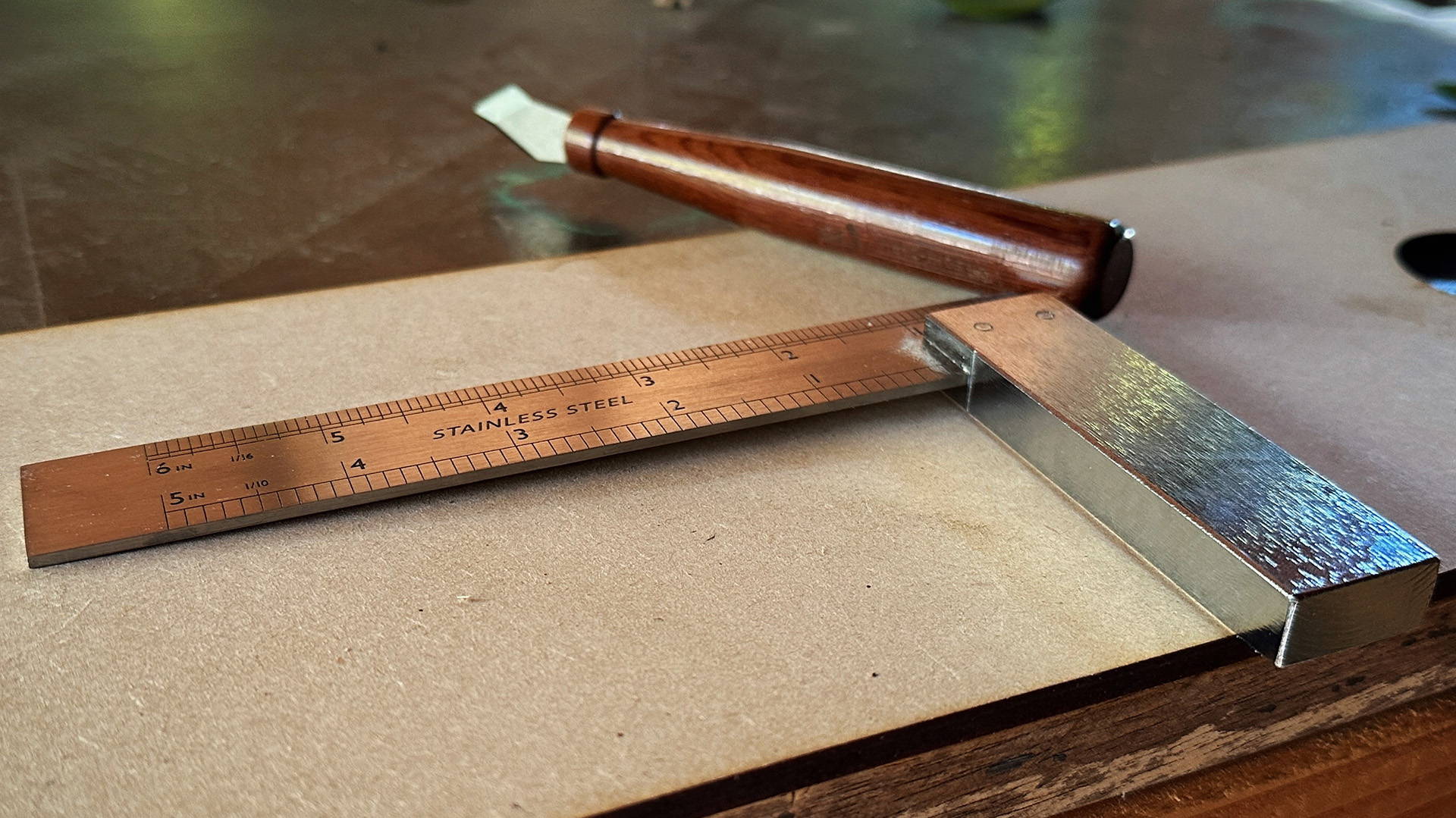 For this method to work, you need to use a marking knife — not a pencil or pen.
The physical reference left by a marking knife is critical to wrapping lines accurately.
You could do it with a pencil. But you'll have to try a lot harder to get things to line up.
You'll also need a reliable square.
Place your square with the edge of the blade on where you want your line.
Set your marking knife blade against the edge of the square and mark the first line.
Make sure you mark all the way from one edge to the other (this is important).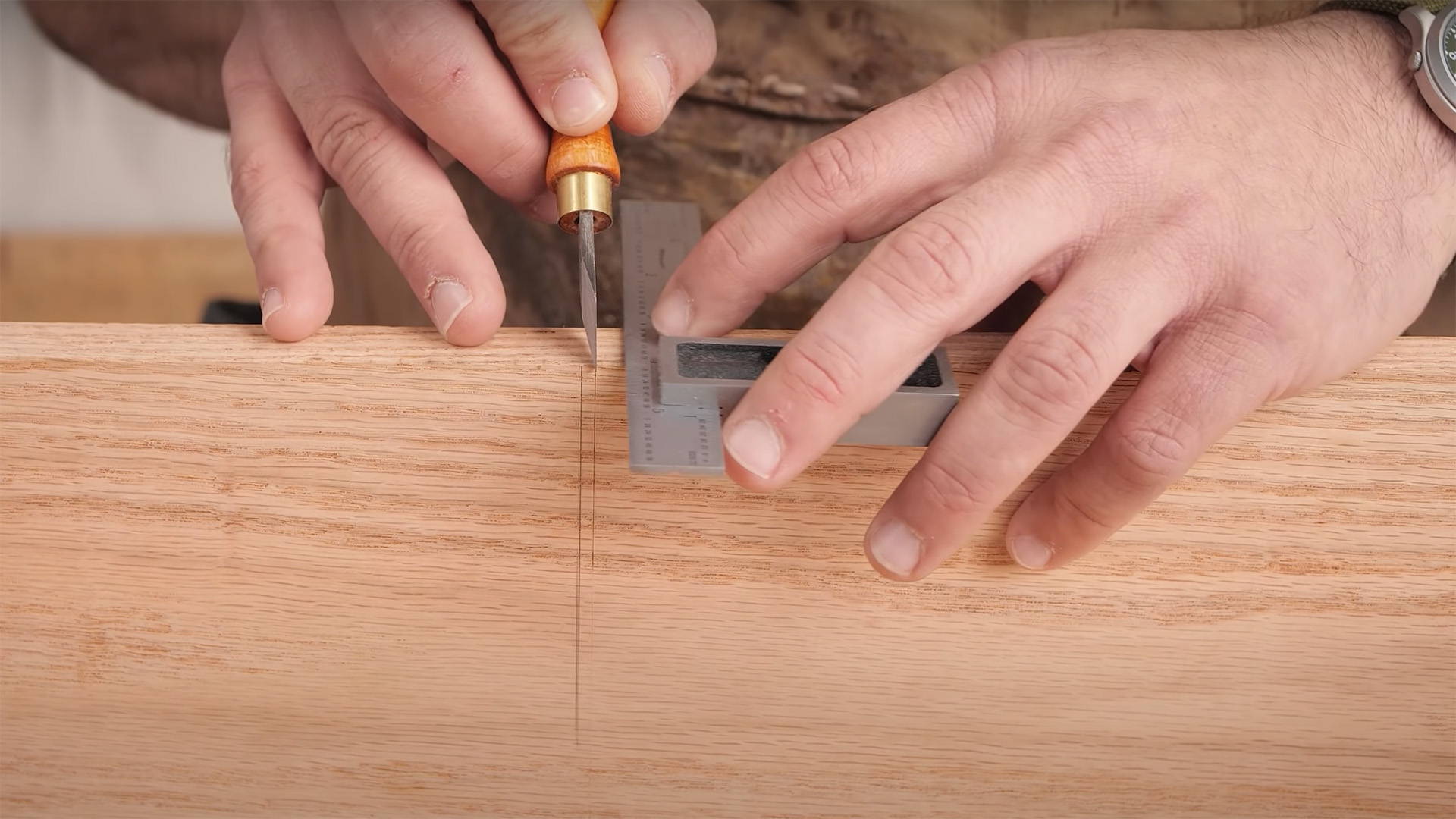 Place the blade of the marking knife in the line you marked right at the corner of the board.
Now slide your square up until it's stopped by your marking knife, with the square's blade on the adjacent side.
Hold the square steady and mark the second line.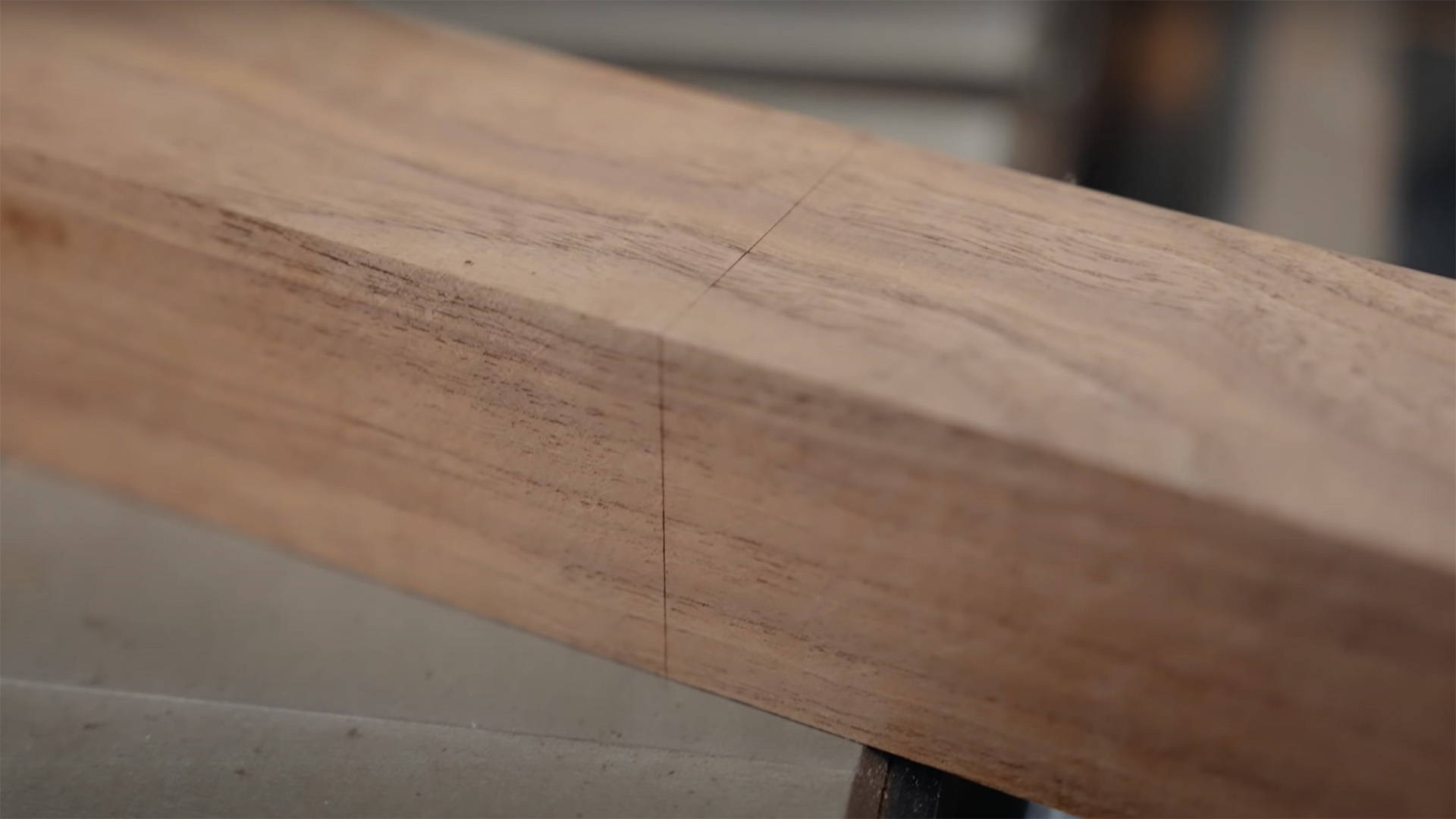 Repeat this process for the next two sides of the board.
If you did everything right (and your board is square), the final line will connect perfectly with the first.
Like I said, this process is super simple.
And the physical line left by a marking knife lets you layout joinery and set up cuts accurately… without having to try too hard.
Want to learn more marking knife technique? Read this.