If your woodworking square isn't square, your projects won't be either.
It might show as sloppy cuts that aren't 90°, joinery that's far from fitting, or a growing ball of rage in the pit of your stomach.
Now, as I always like to say, "woodworking is NOT machining." You can still get great results with bigger tolerances.
But if you suspect your square is sabotaging your projects, here's an easy way to test its accuracy.
Use it for your combination squares, t-squares, machinist squares, or any other highly-sus layout tool.
Your square
A pencil or a marking knife (I prefer the latter)
A straight-edged board (like plywood or a jointed piece of hardwood)
THE SQUARE SQUARENESS TEST

Start with a board that has a known straight edge.
It could be plywood or a jointed piece of hardwood. This board will be your reference.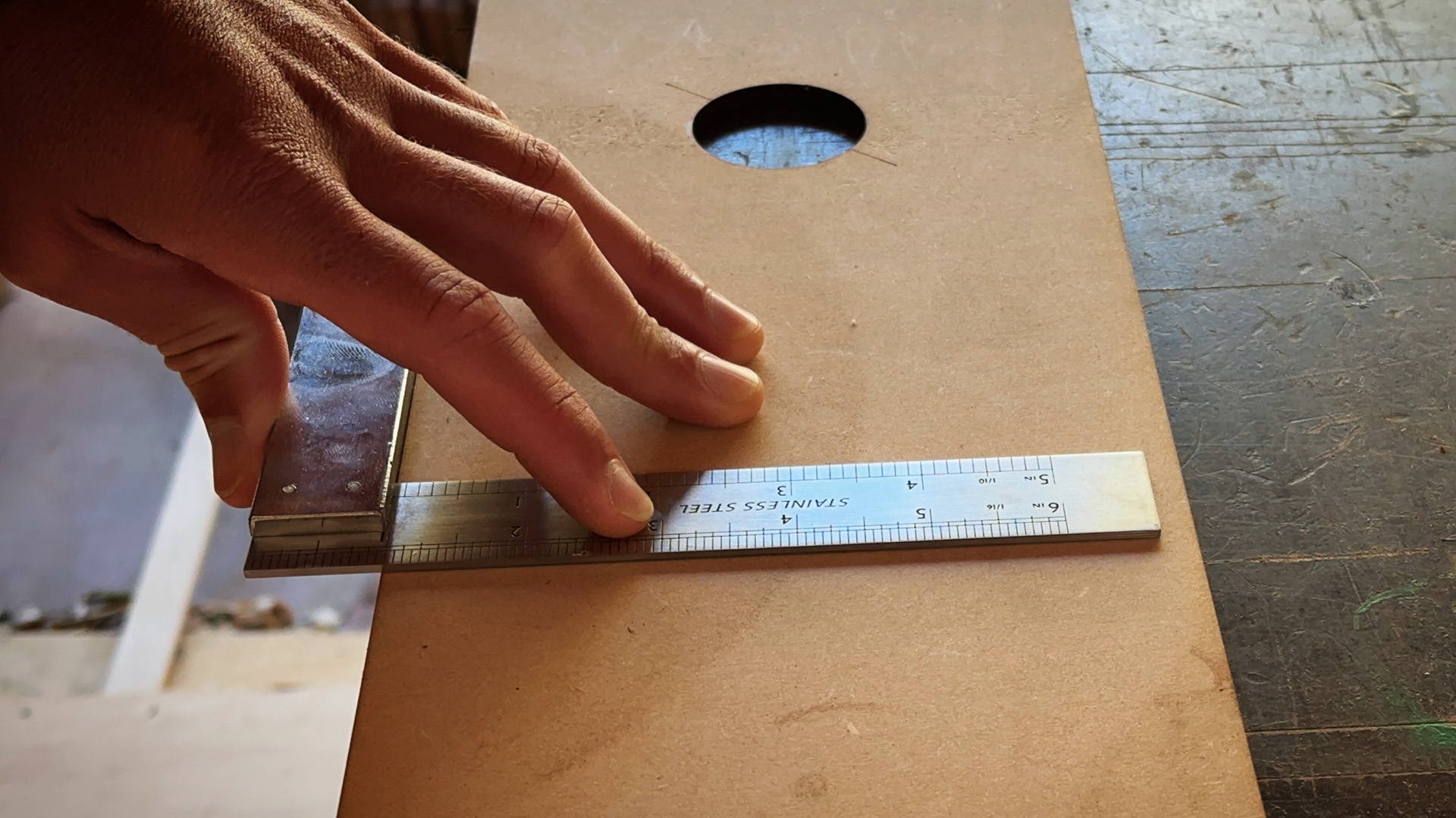 Put the square's fence flat against the board's edge. Make sure the blade is flat on the board's face.
Pay attention to whether the fence is pointing to your left or right.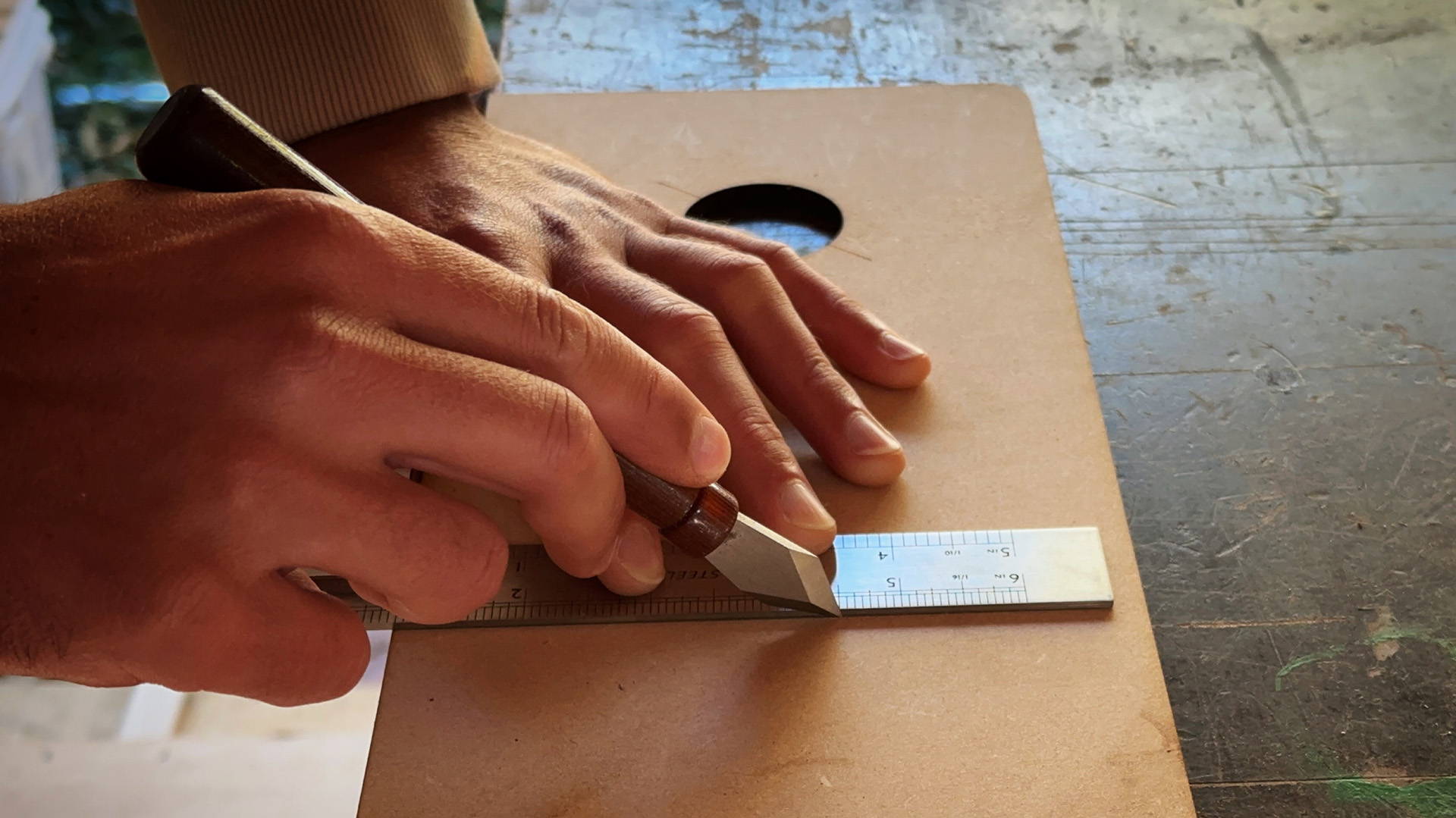 Press the square's fence firmly against the board, then mark a clear line along the edge of the square's blade.
I prefer a marking knife because the thinner line lets you see discrepancies more clearly in the next step.
4. FLIP THE SQUARE AND MARK A SECOND LINE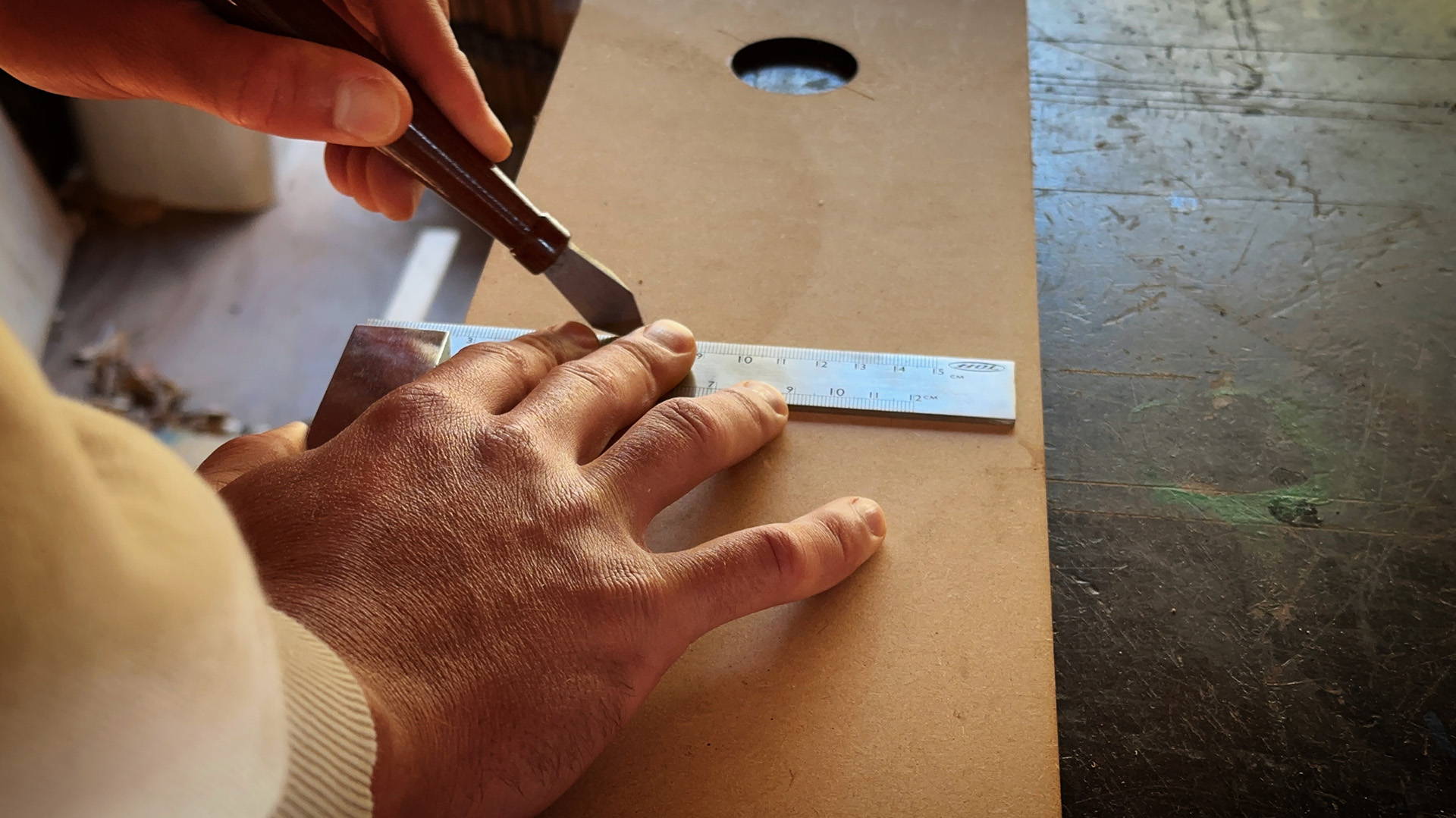 Flip the square so the fence points the opposite direction from before. If it was pointing to the left, flip it so it's pointing to the right.
Adjust it so the square's blade is right next to the first line you made, hold the fence firmly against the board's edge, and mark a second line.
Make sure you reference your marking knife or pencil off the same side of the blade!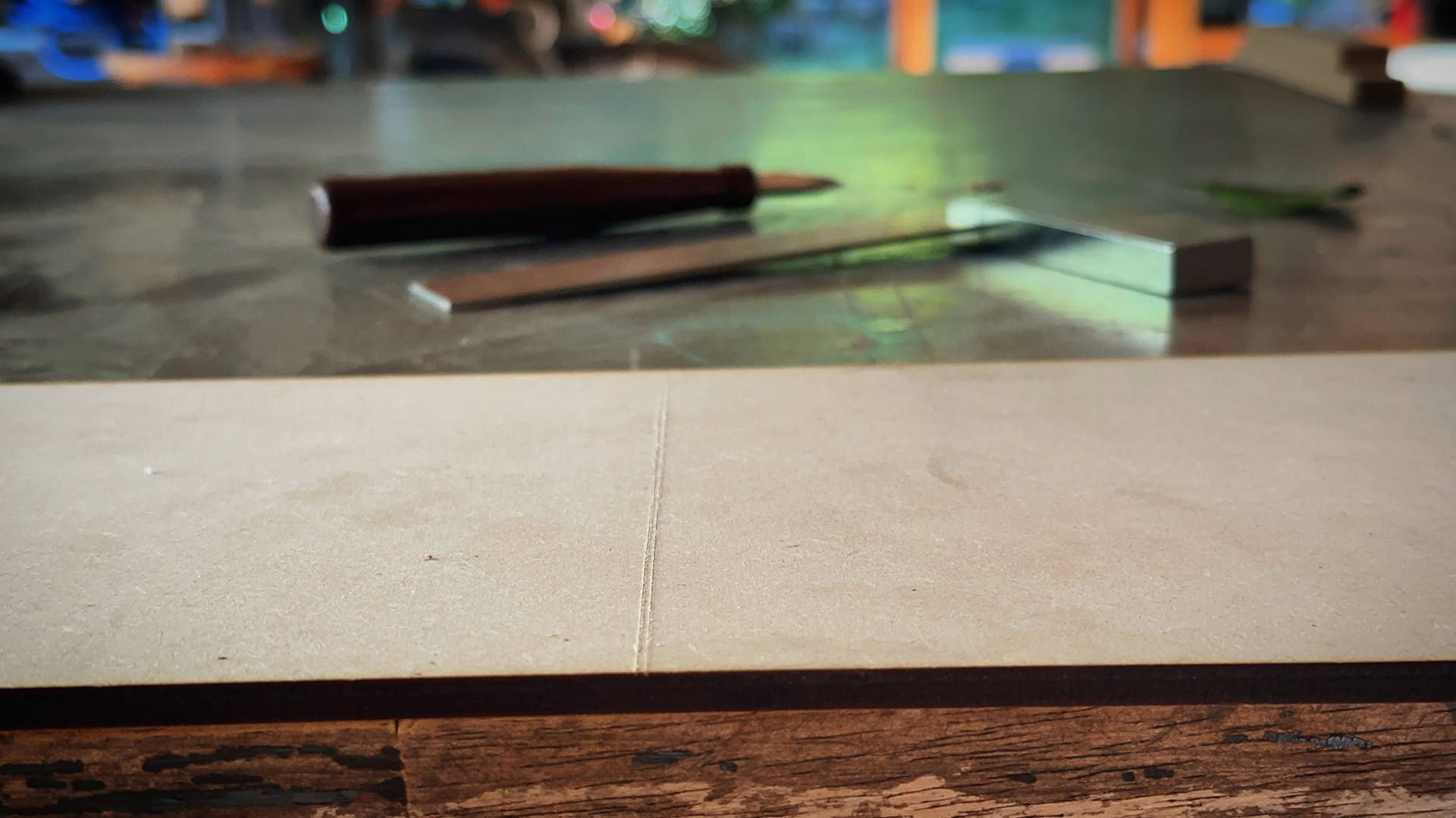 Now inspect the two lines you marked. They should be perfectly parallel, with an even gap between them along their entire length
If they are, your square is all set for precise woodworking. Get to it!
WHAT IF YOUR SQUARE ISN'T SQUARE?

If the lines you marked aren't parallel, try the test again to be sure.
And for squares with sliding blades, make sure the thumb screw is fully tightened down.
But if none of that works, you could potentially try grinding the blade or fence back into square. This is a little risky — and could potentially lead to more problems…
So at that point it might be best to invest in a new square.
Ever struggled with a wonky square? Let us know how you dealt with it in the comments below!
Follow us on Instagram @katzmosestools, on TikTok @katzmoseswoodworking, and check out my YouTube channel for more great woodworking content...
And as always, STAY SAFE IN THE SHOP!