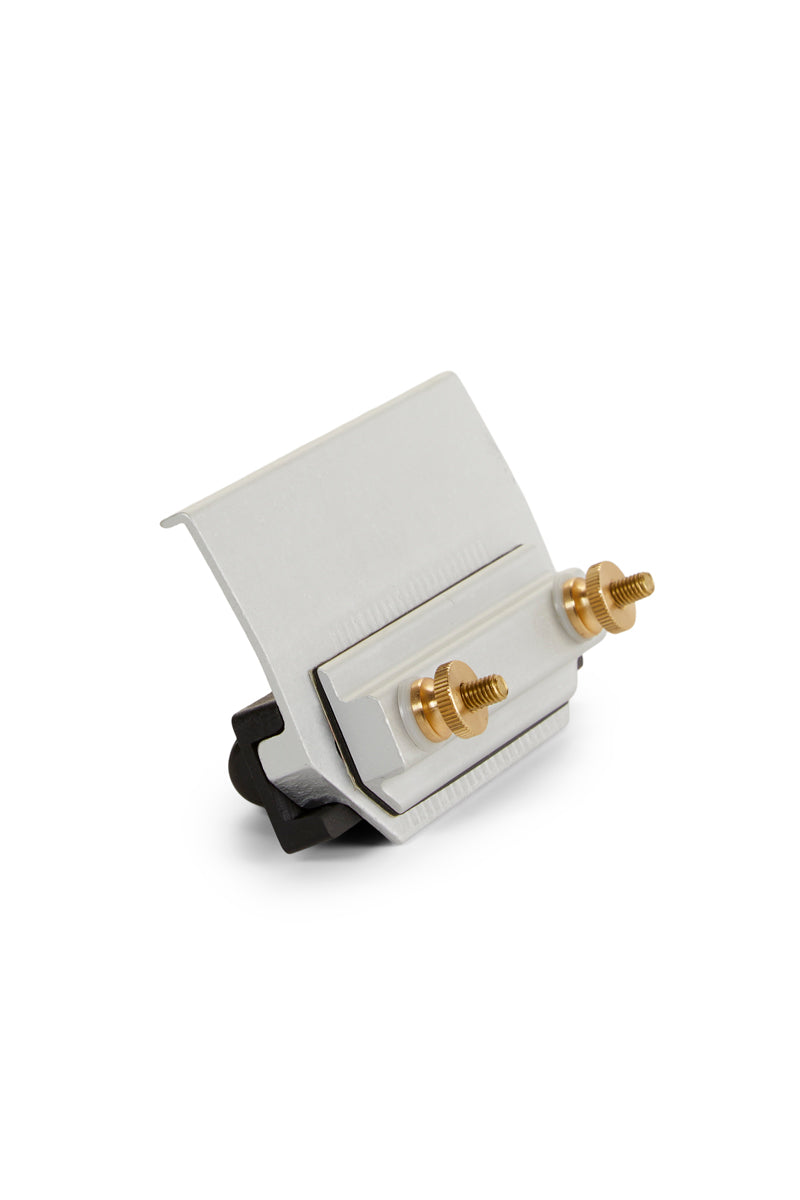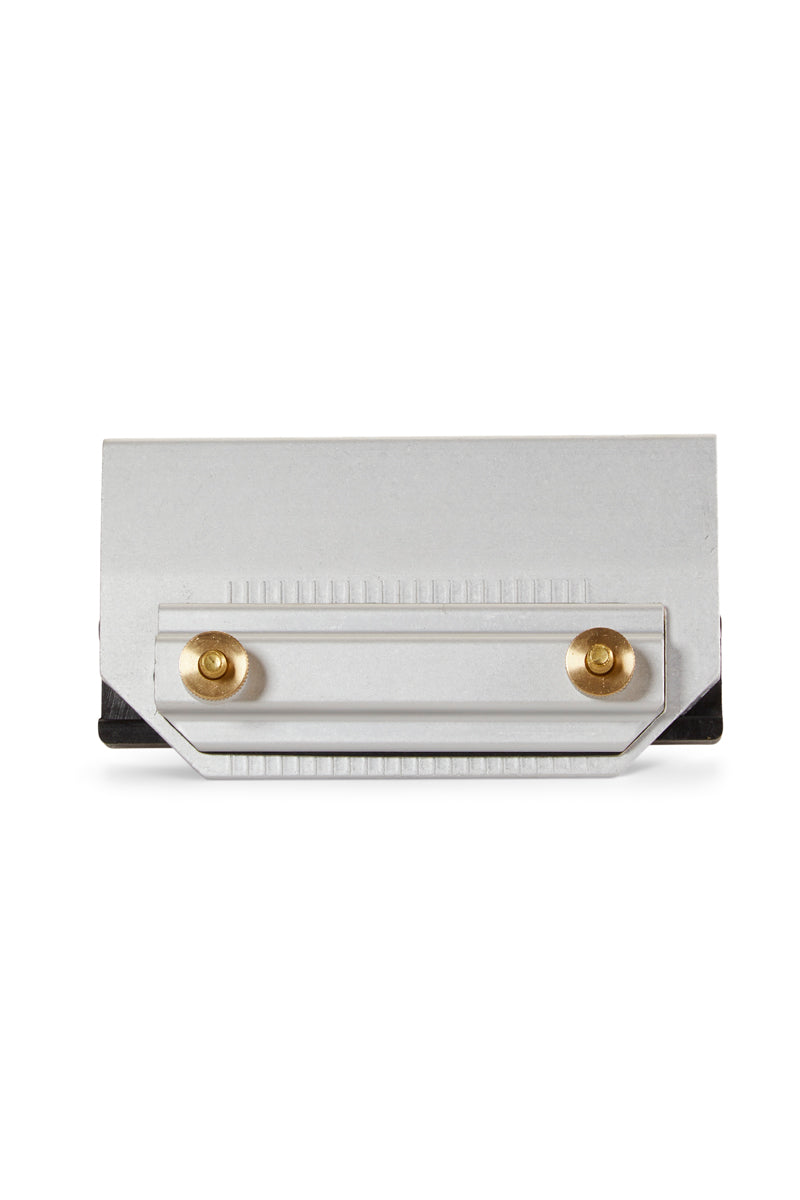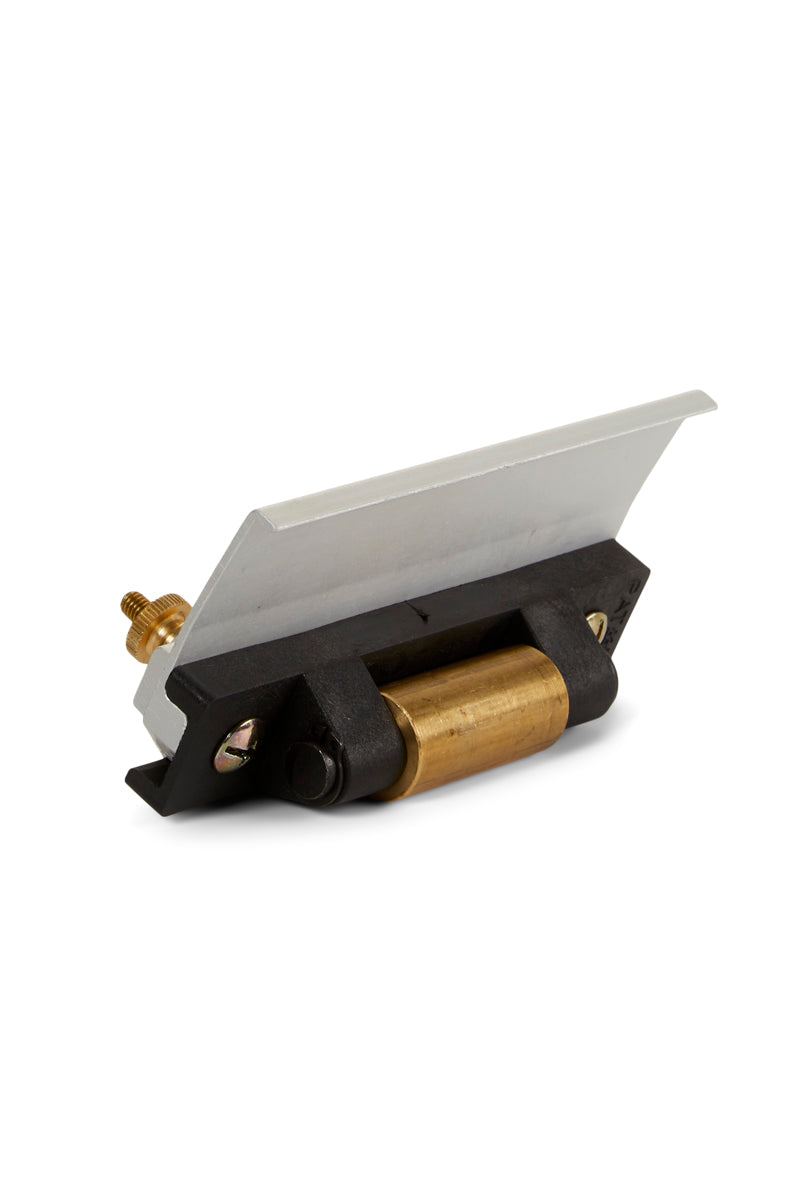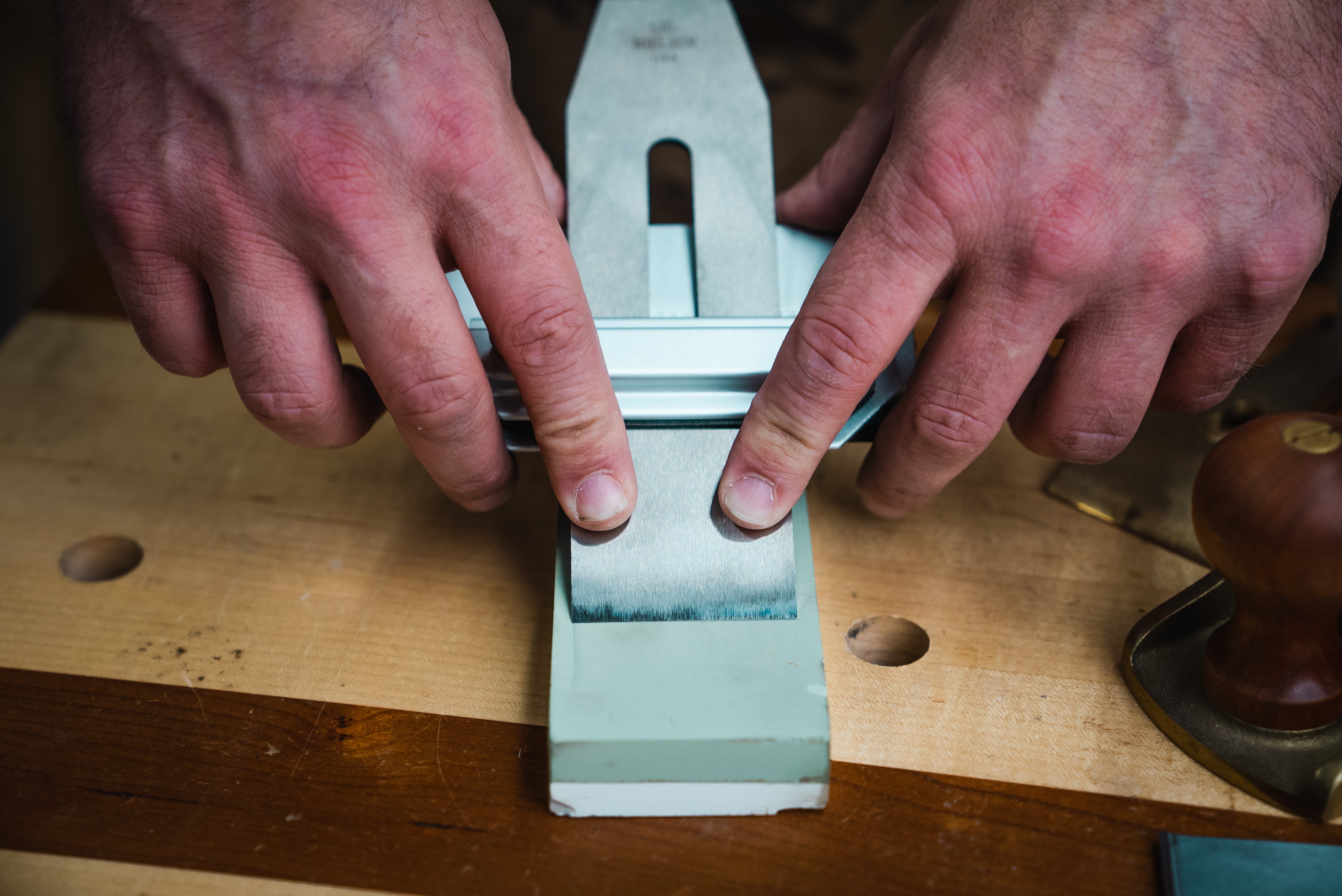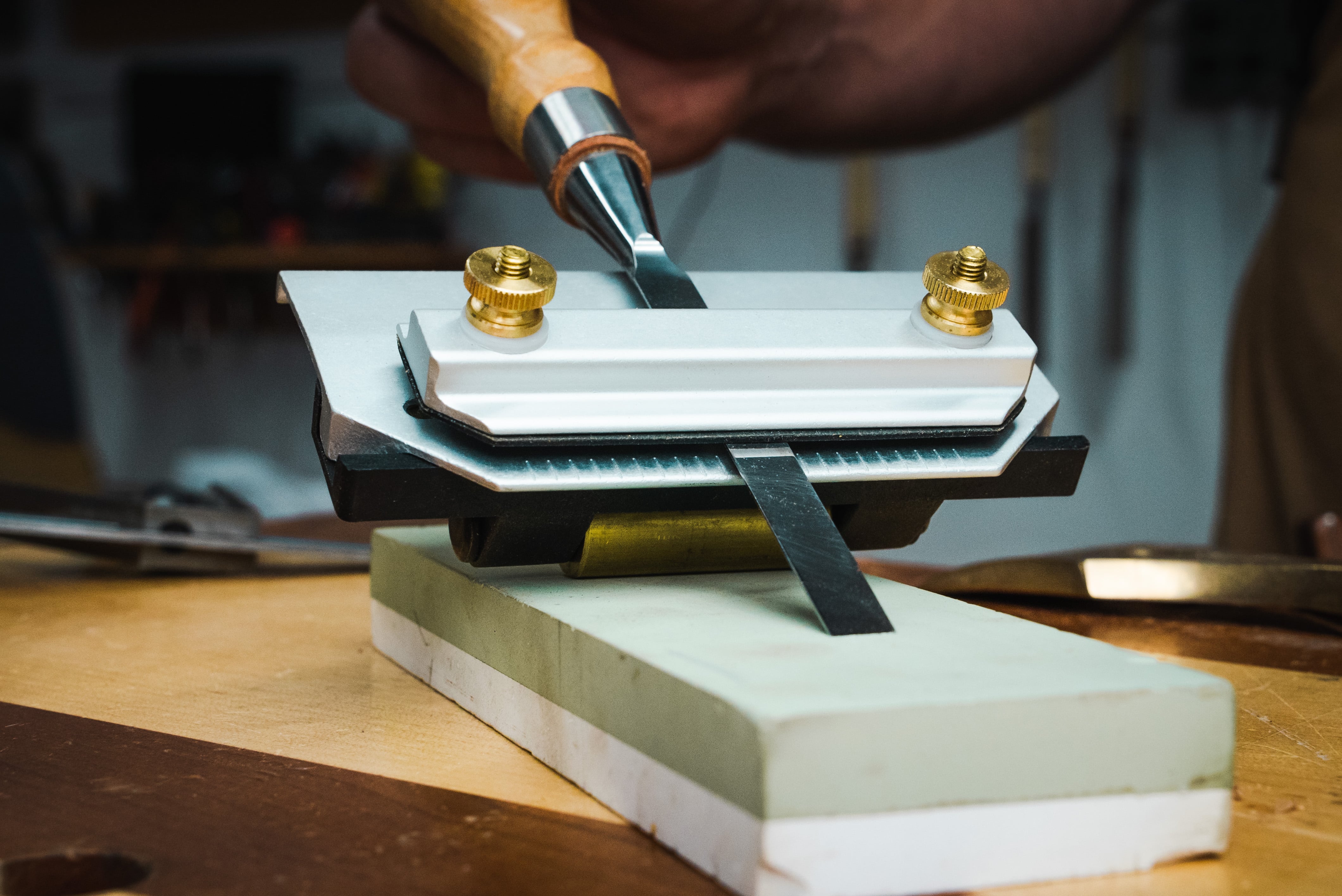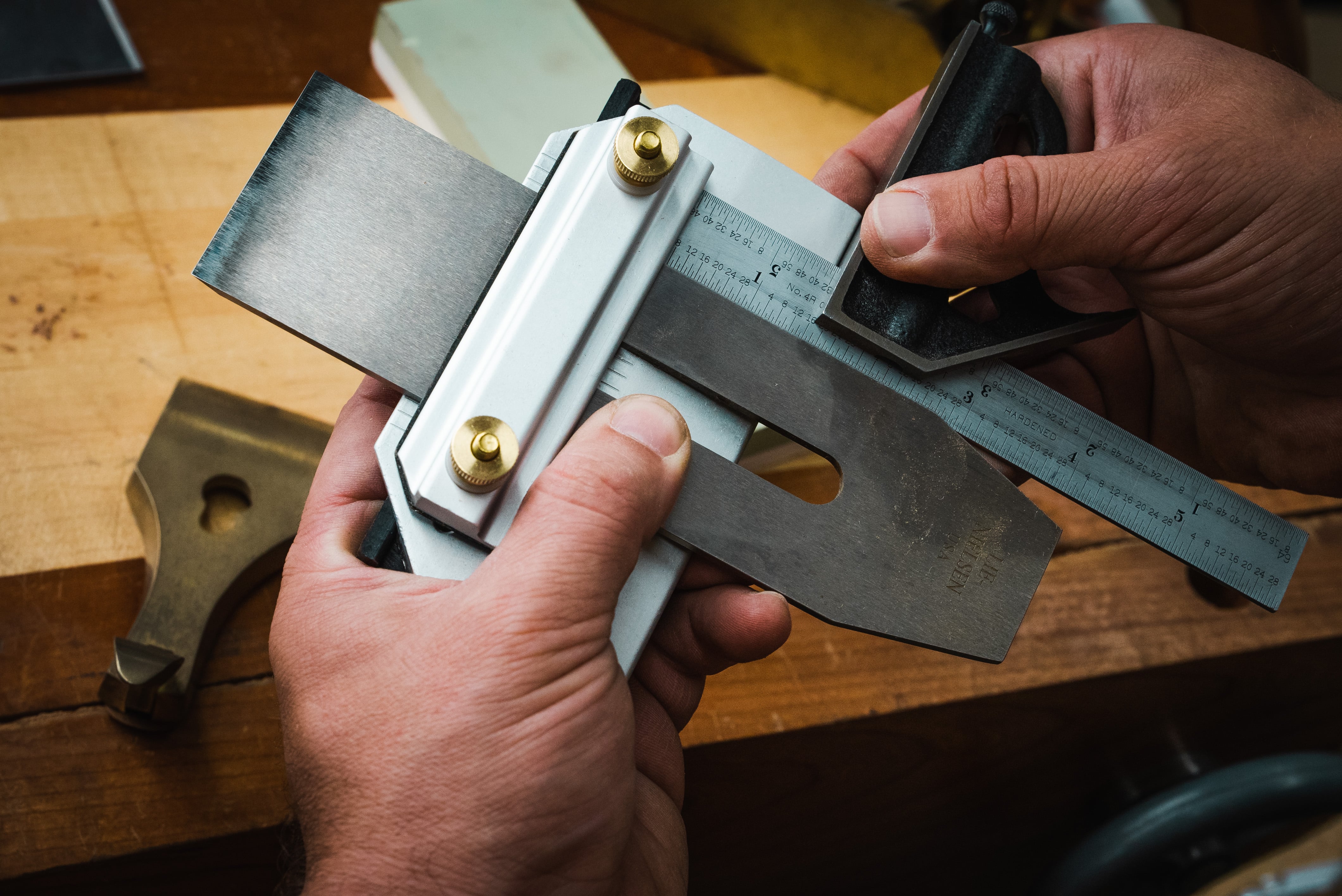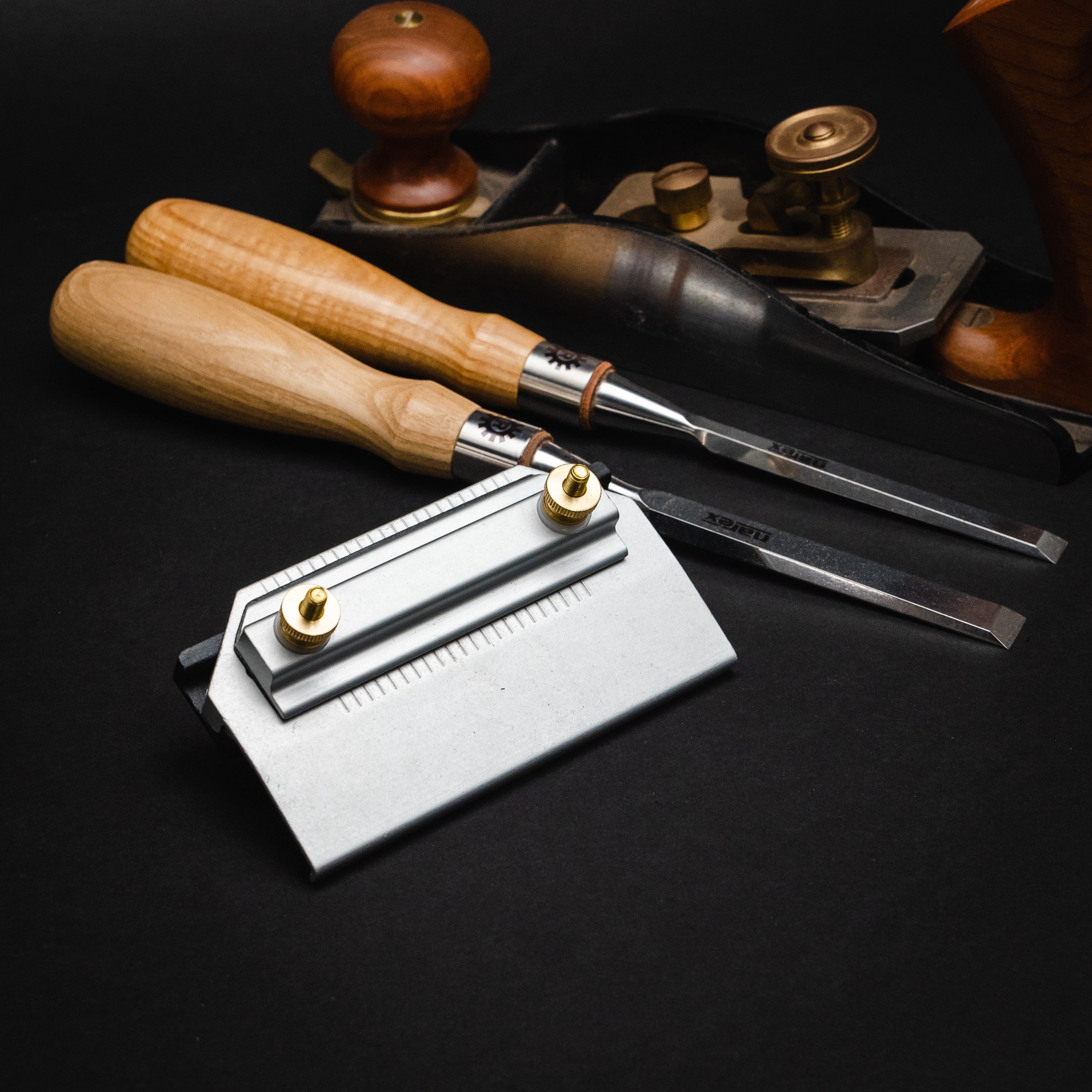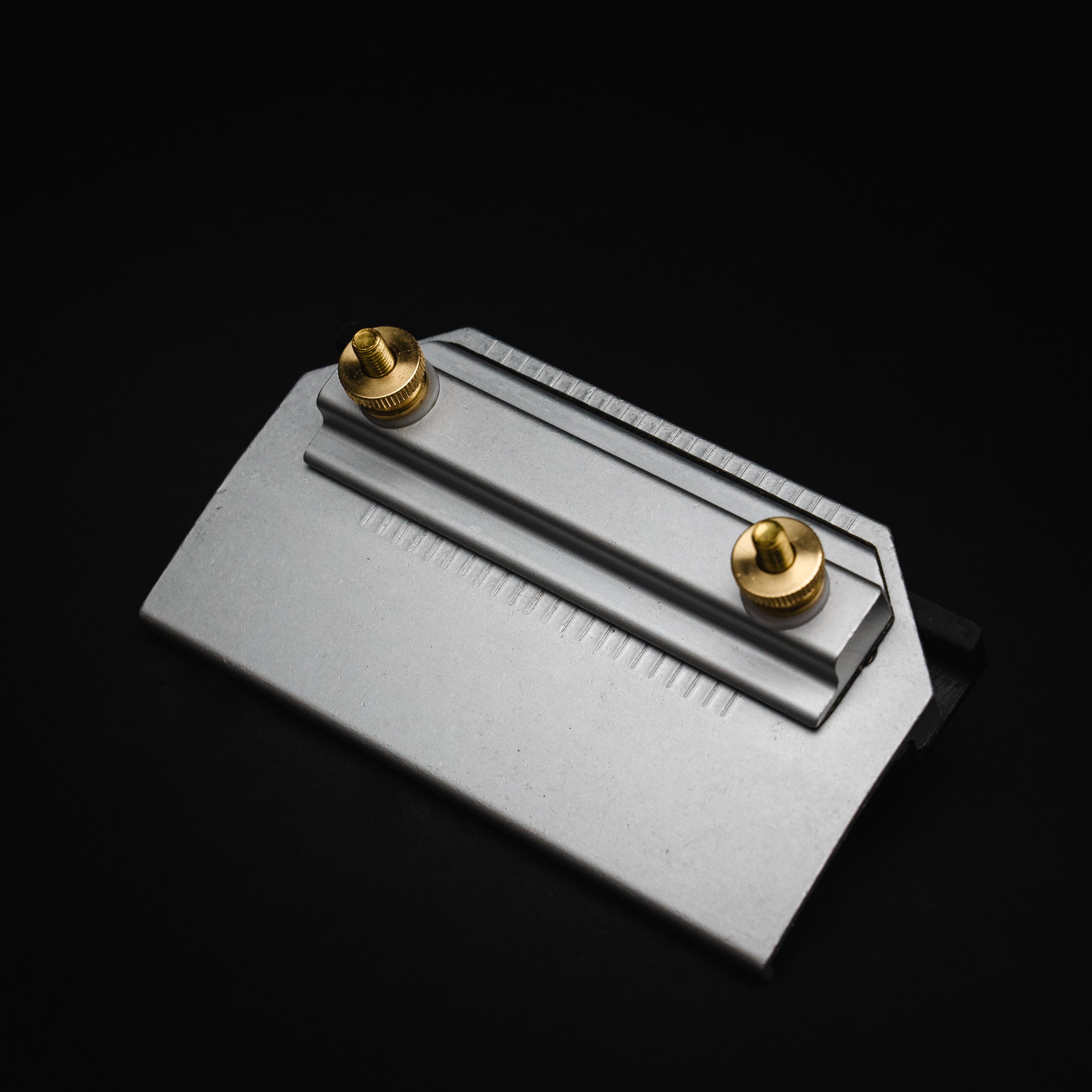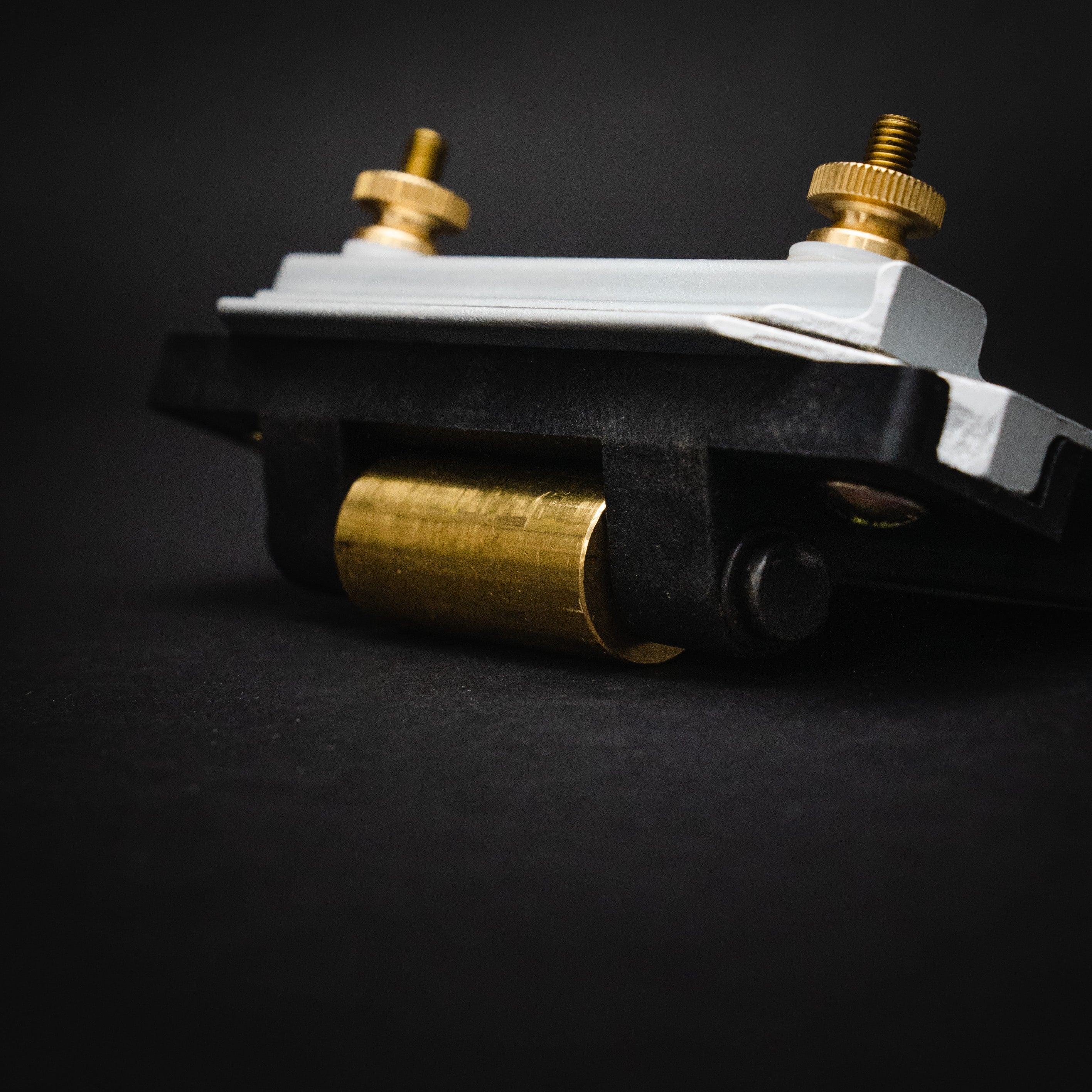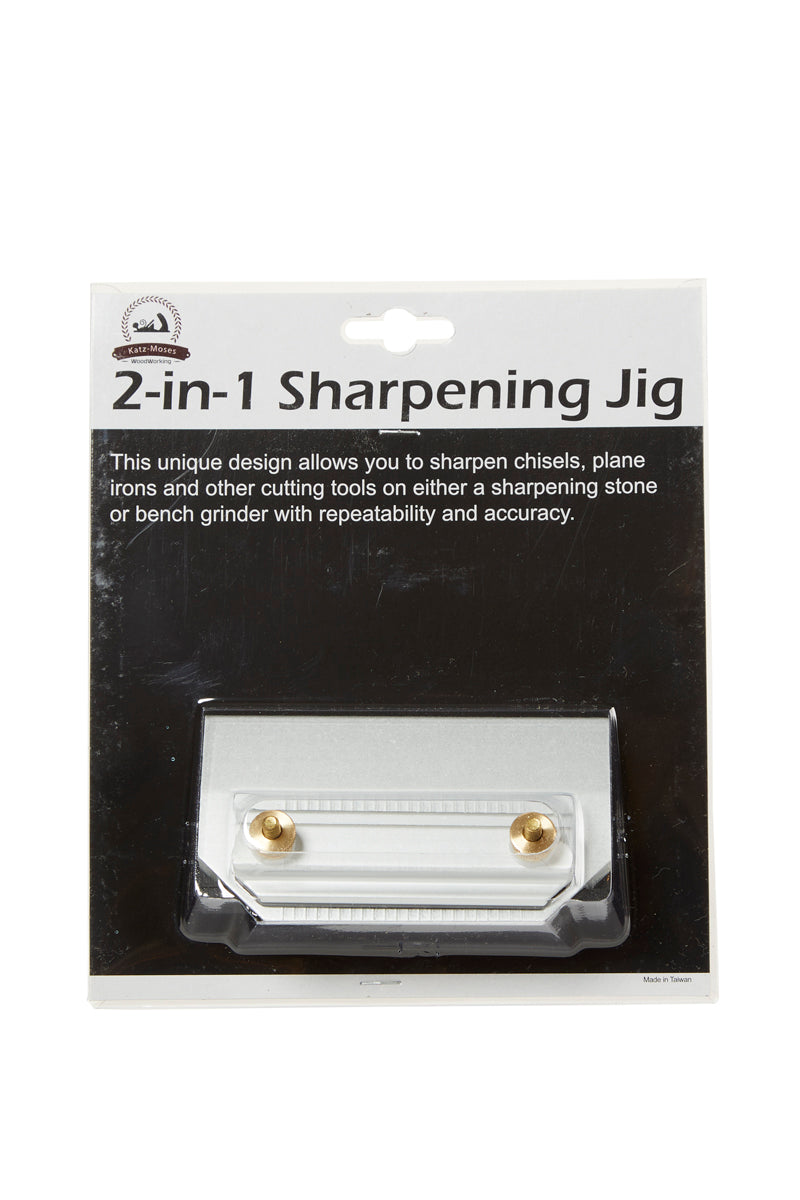 2-in-1 Chisel Sharpening Jig For Chisels and Planes
Honing Guided Sharpening System with Extra Large Brass Roller is a simple-to-use tool that will assist you in securely holding wood chisels and plane irons at the correct angle to the sharpening stone.
This is so much better than those cheap sandwich sharpening guides with the small roller!
Made from aluminum, this sharpening jig has an extra wide roller to ensure your sharpening is square to the blade without any rocking as you roll back and forth.
With notched hash marks it is easy to sharpen any of your straight, skewed and works with extra large to extra small blades.
Tips:
When you receive the guide remove the clamping mechanism completely. Take the backing off the rubber adhesive and stick to it to the removable clamping mechanism. Use the screws to locate it and clamp it down to make the rubber stick to the moveable piece more securely.

Use your combo square to check for square on the leading edge and use the hash marks for center locating and quick alignment

To set different angles of skew chisels you can use a bevel gauge to reference the skew in the chisel.