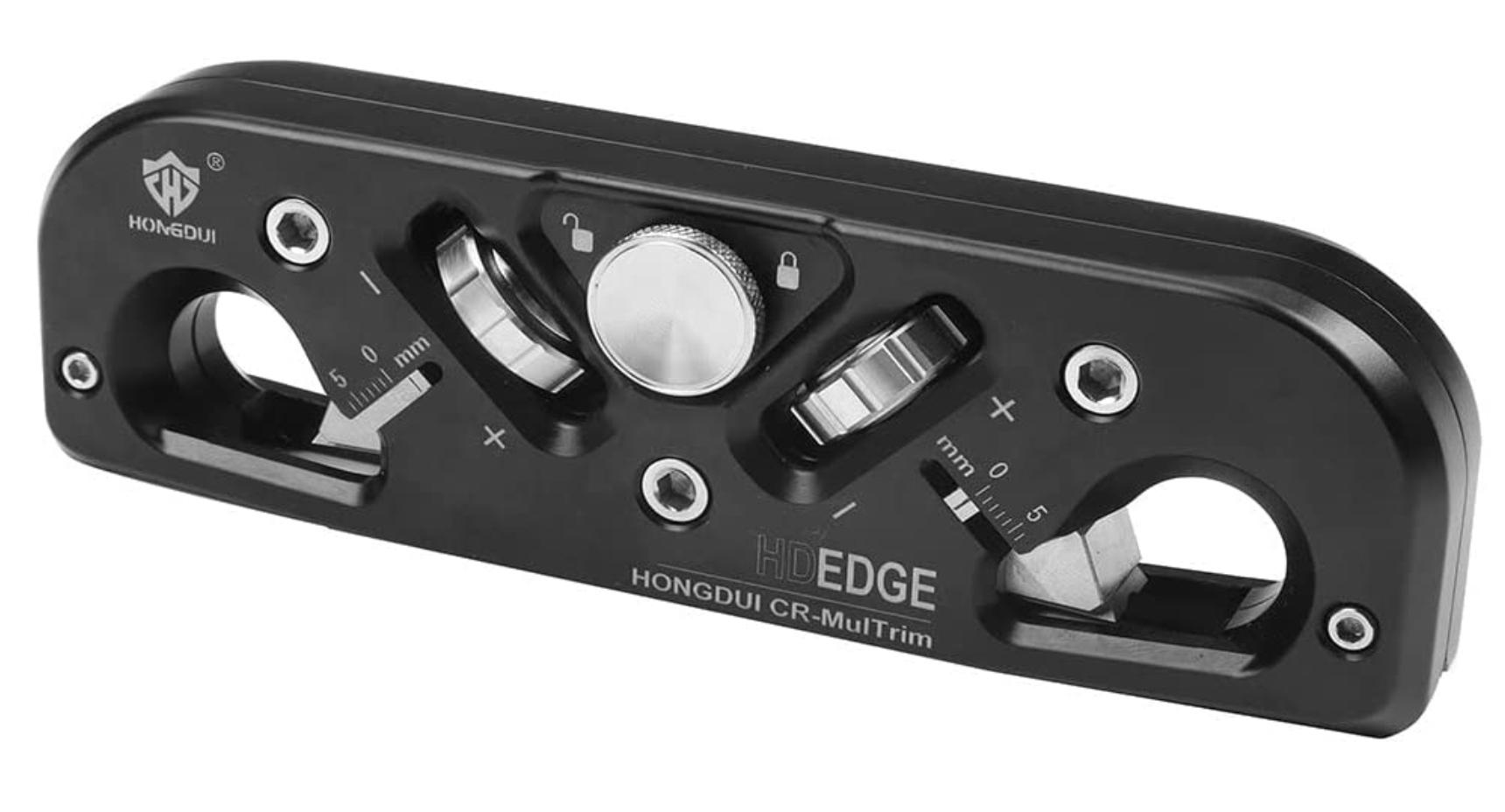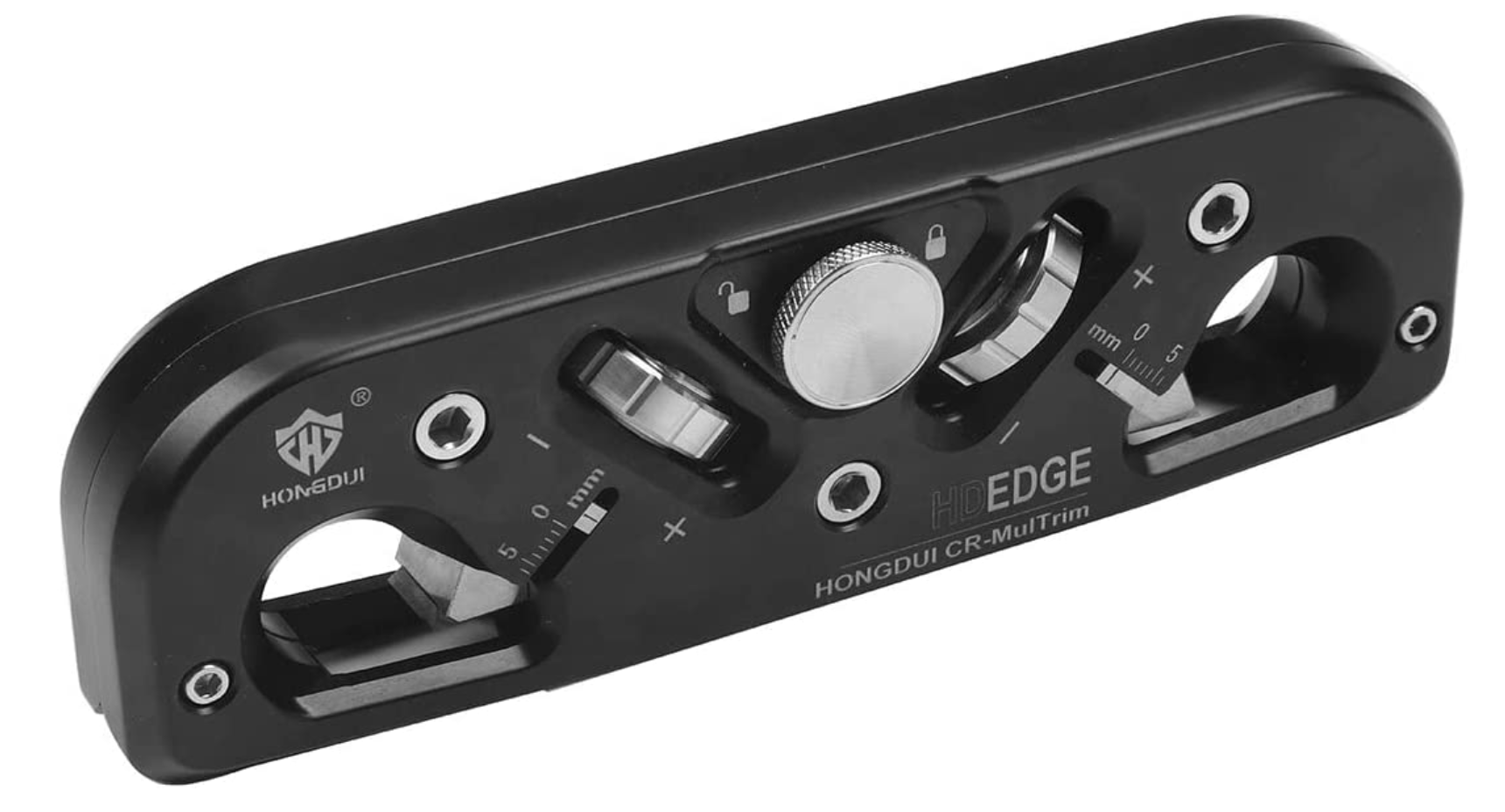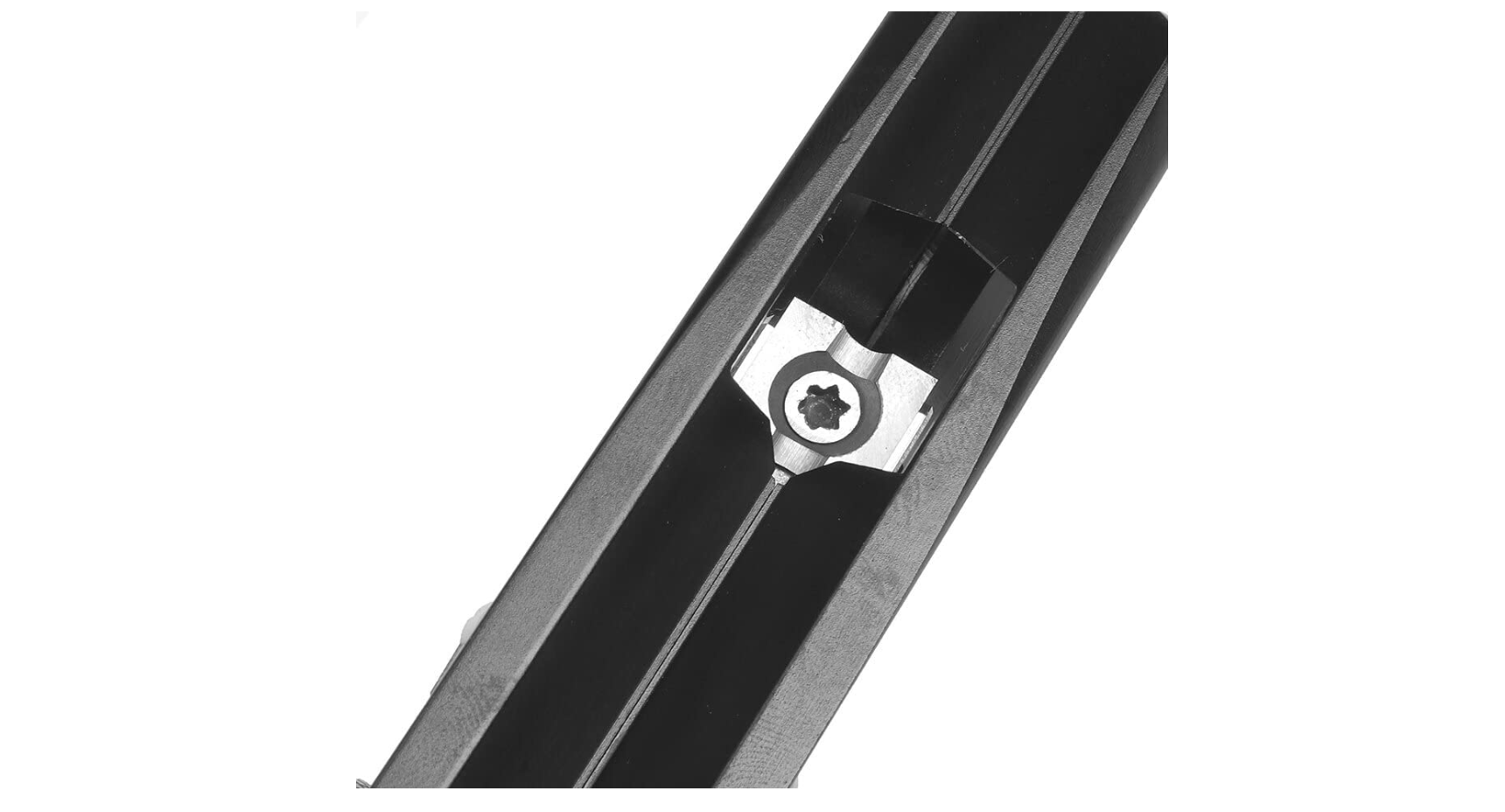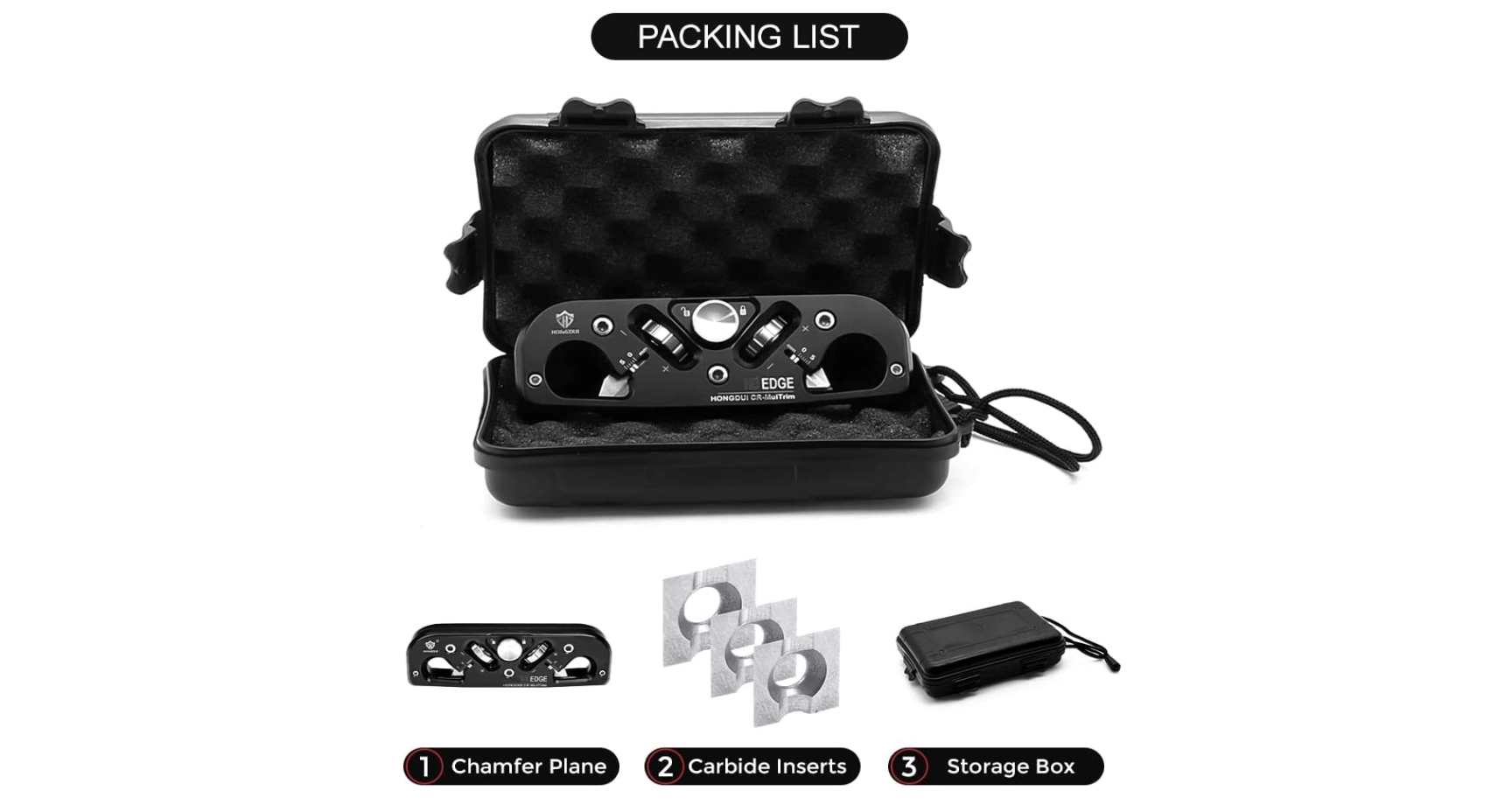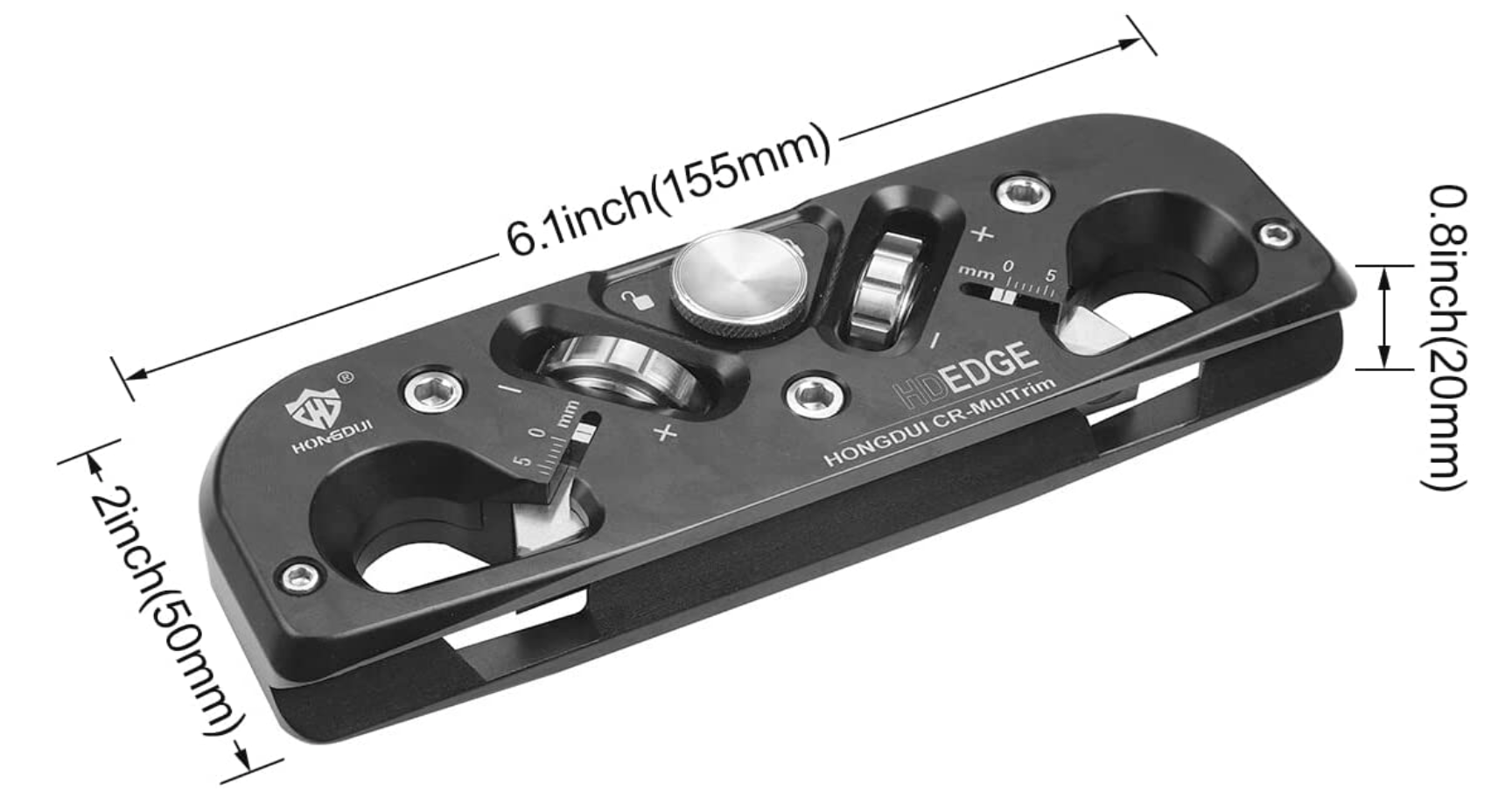 2-in-1 Chamfer And Roundover Edge Plane
Jonathan's Hot Take: 
This 2-in-1 Chamfer and Roundover Plane lets you quickly cut perfect chamfers and roundovers all in one amazing package.
The 45° inset base wraps around the edges of your workpiece for a perfectly centered and even edge profile without any eyeballing.
The adjustable depth design lets you dial in profiles exactly how you want them. And with graduated depth markings in imperial and metric, you can cut consistently all away around a board.
The carbide inserts can cut 45° chamfers up to ⅛" deep and ⅛" radius roundovers, and each rotatable blade features two straight chamfer sides and two roundover sides. 
Two blades are already installed in the plane so you can switch from chamfers to roundovers without having to make adjustments, and a third replacement blade is conveniently stored in the tool. 
That's effectively 6 cutting edges for each style — and replacement blades are available when needed.
This heavy duty tool is made from durable aluminum alloy. It's heavy enough to be stable, but comfortable in your hand.
For small accurate chamfers and roundovers, there's no tool that'll get the job done quicker with so little set up.
Plus, it comes in a sturdy case for quick and safe storage.
I consider Hongdui to be one of the greatest tool manufacturers of our time — and this is no exception.
Specifications:

Material: Aluminum alloy

Color: Black

Dimension: 155x50x20mm

Chamfer size: 45 degree chamfer and 1/8 inch roundover
What's Included:
1 x Chamfer Plane

3 x Carbide Inserts(2 installed in the working position and one in the spare slot)

1 x Wrench

1 x Manual

1 x Storage Box