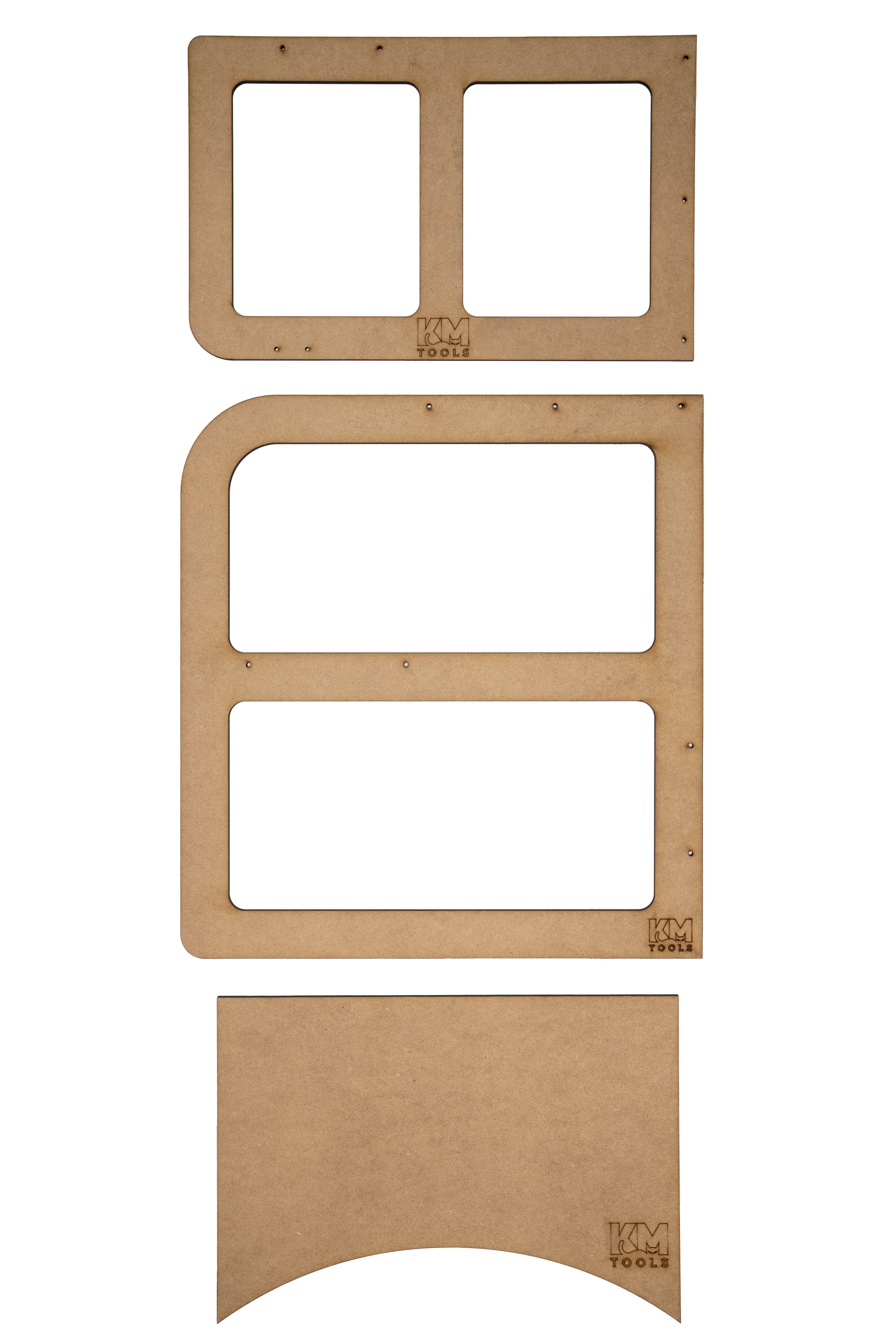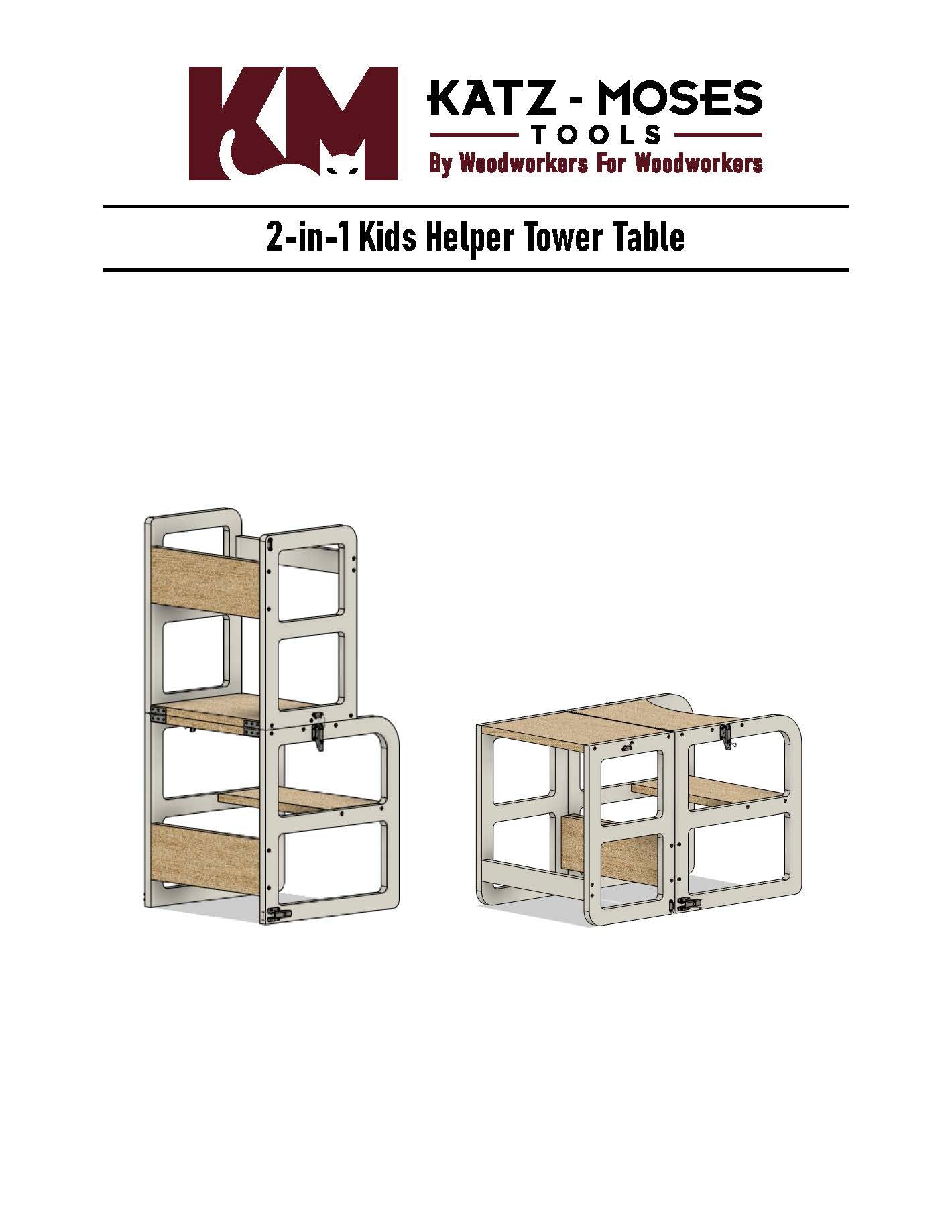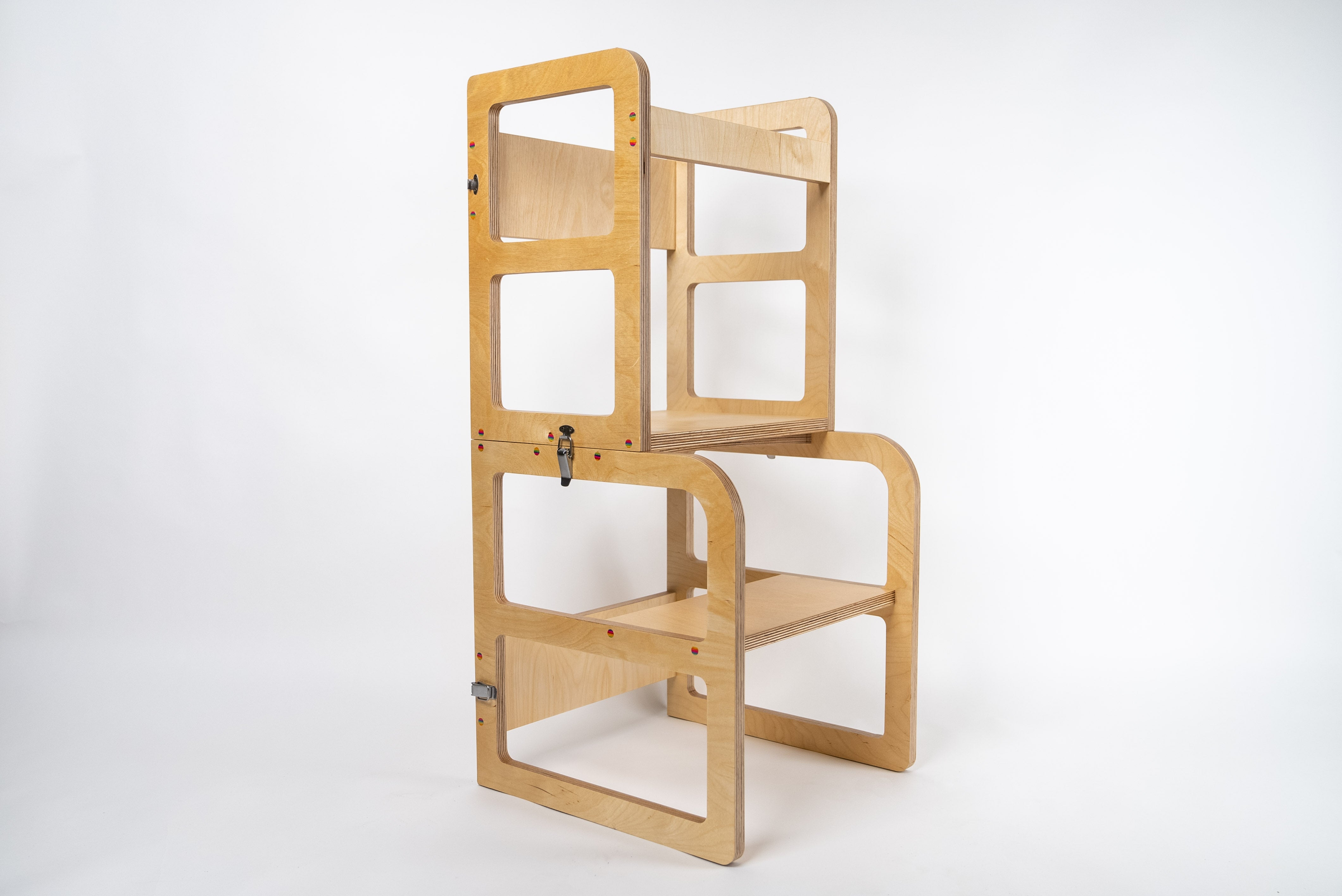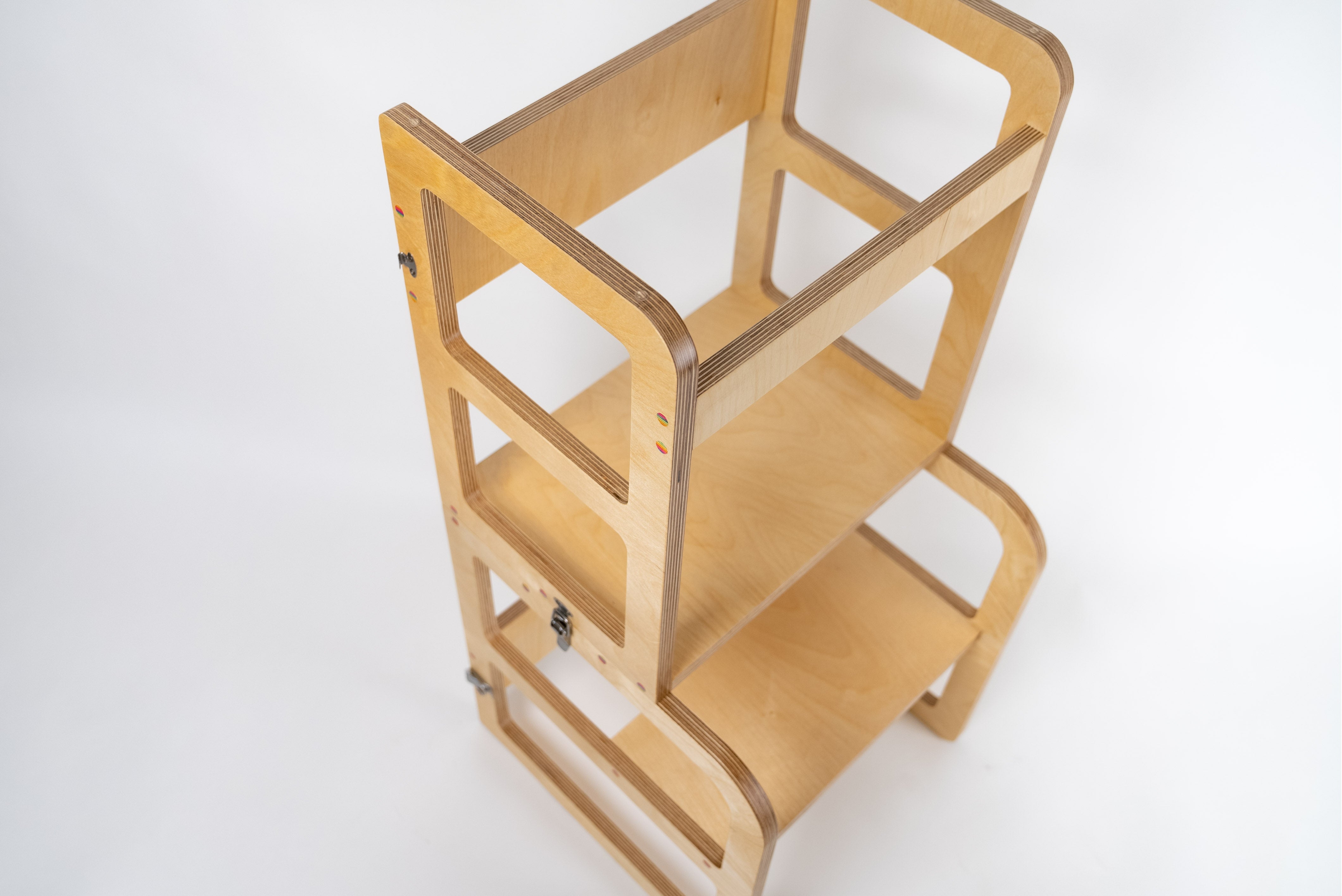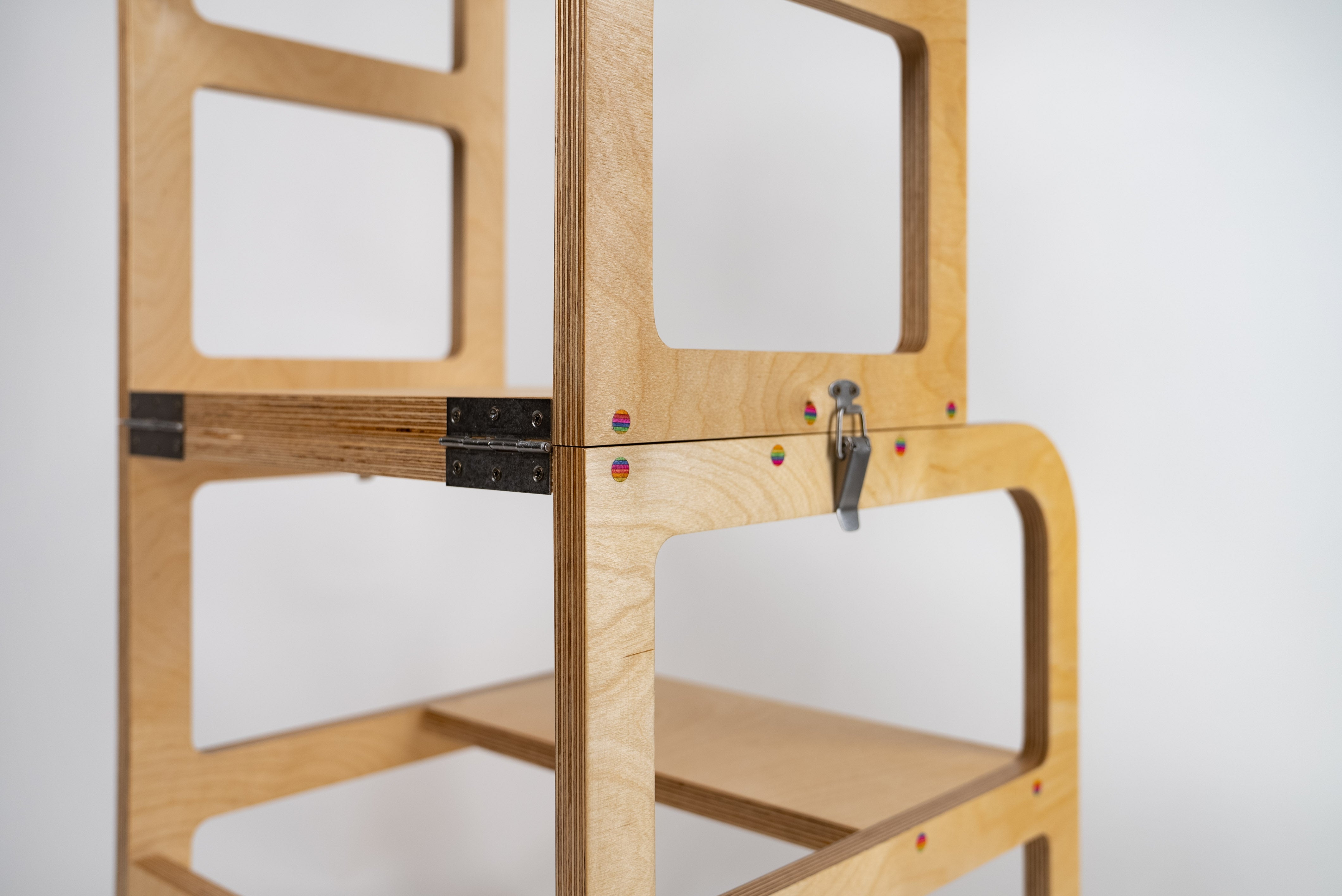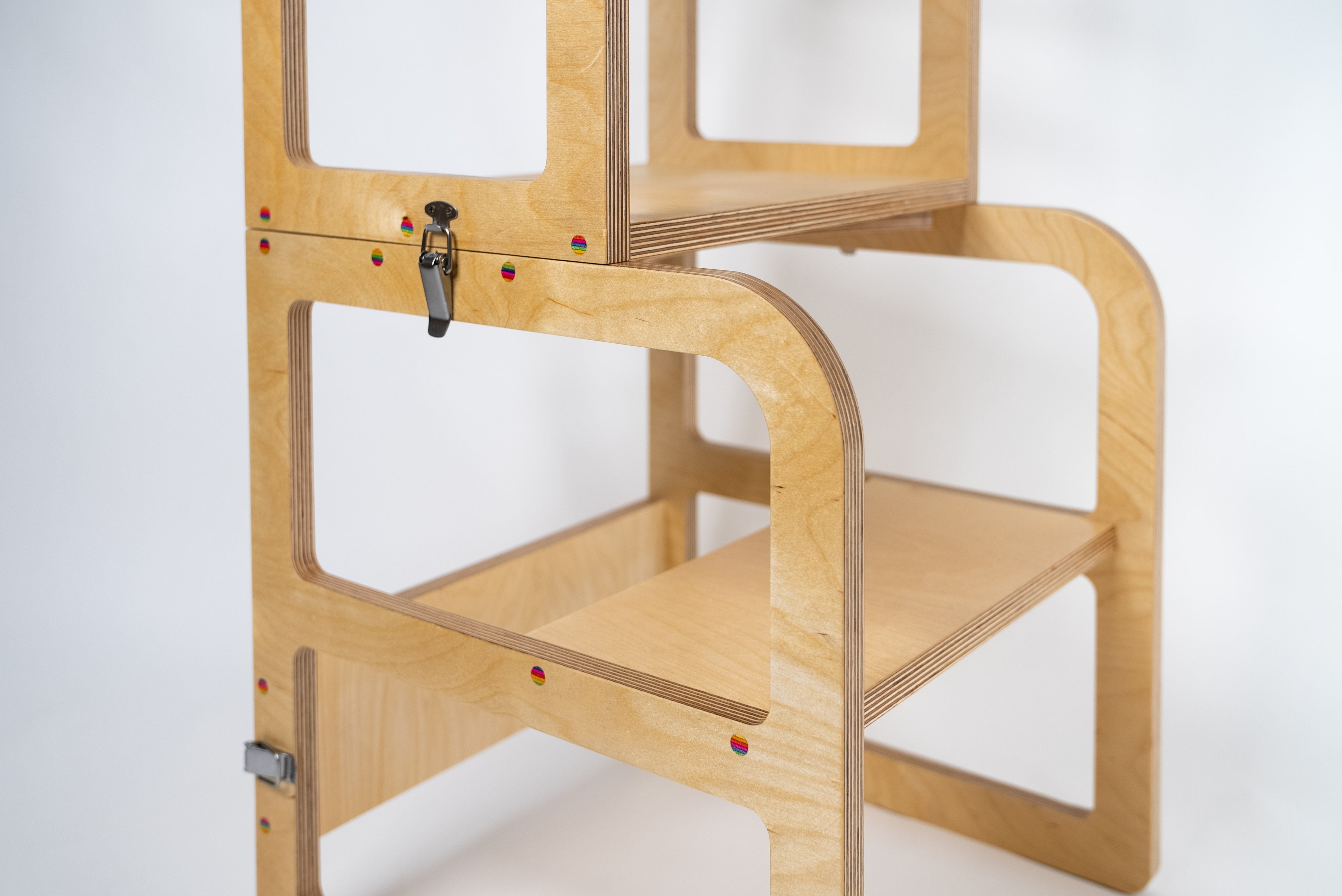 2-in-1 Kid's Helper Stool Templates with Full Build Plans
1/4" MDF templates for the 2 in 1 kids helper stool. Build plans ARE INCLUDED and emailed separately. The templates have all your hole locations and curves which make this a project that anyone can do with just a saw, router (or sander) and drill.
This 2-in-1 Kids Helper Tower Table is perfect to get your little shop assistant in the garage, play room or kitchen. It converts to the perfect little table for them to play, paint or eat at. Hinges and buckles to easily transition between stool and table and locks into position. Safety rails on the stool to keep your little helpers secure and ready for action!