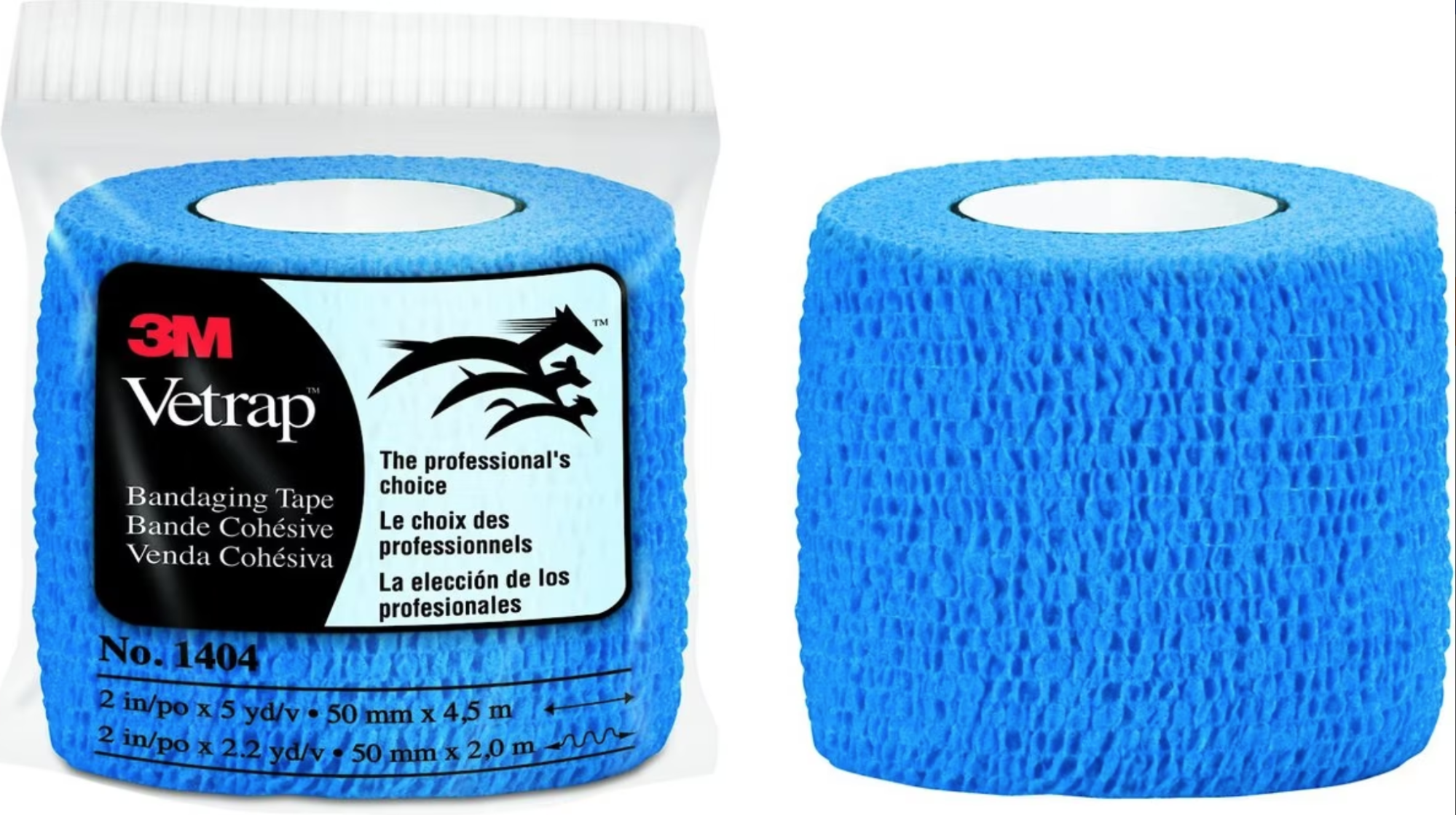 3M Vetrap™ Bandaging Tape
Jonathan's Hot Take:
Accidents happen — and when a band-aid won't cut it, this 3M bandaging tape is there to help.
I can't live without this stuff in the shop. Seriously, it's the only thing that will keep a bandaid clean and on all day while working. I can't stress enough what a game changer this was for me. No more infections and dirty wounds or reapplying a bandage multiple times a day. Especially useful on the hands where I personally get most of my battle wounds. 
What I love about this stuff is that the bandage sticks to itself but NOT to hair. No more bikini waxes when you uncover your wounds.
It absorbs virtually no moisture, the porous material allows the skin to breathe, and it can be used for a ton of applications from compression to bandage secural.
Each roll is 2" by 5 yards.
Manufacturer Description:
The professional's choice in self-adherent wraps! Layers "bond" together to provide superior support bandages that stay put, allowing better fit and lower risk of bandage slipping. Allows skin to breathe through cool, lightweight & porous material.