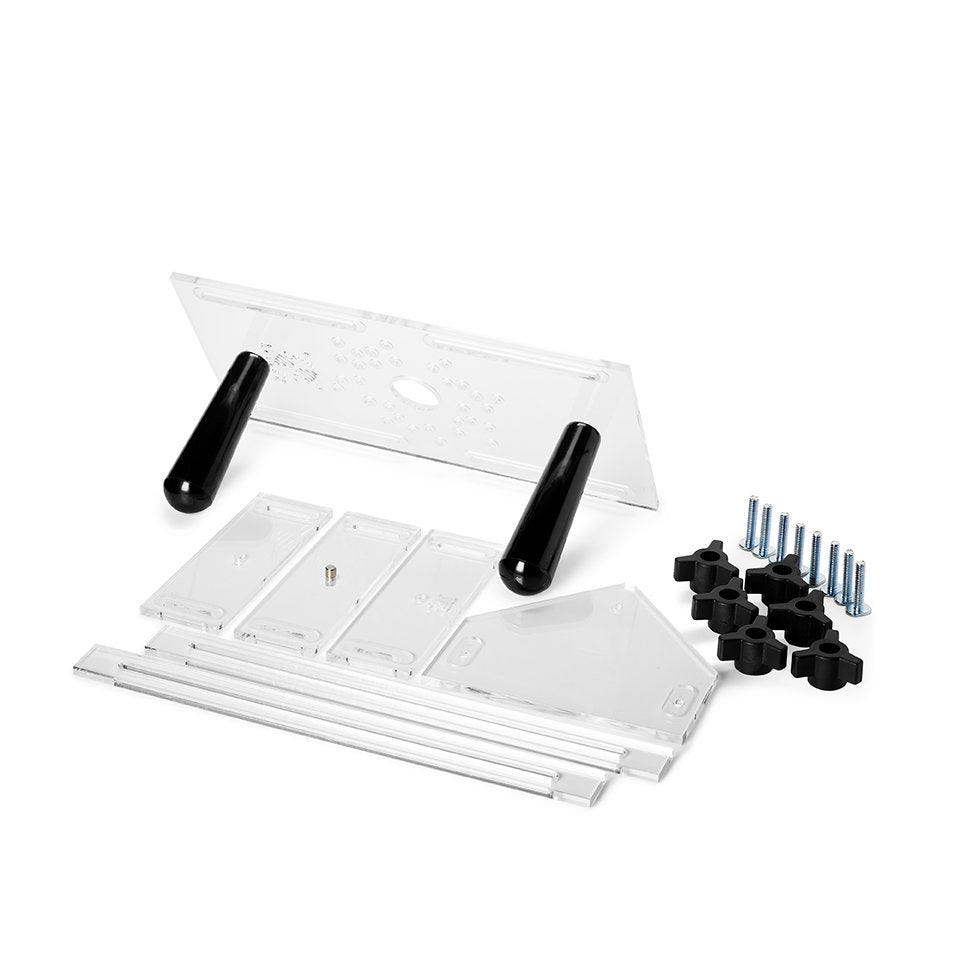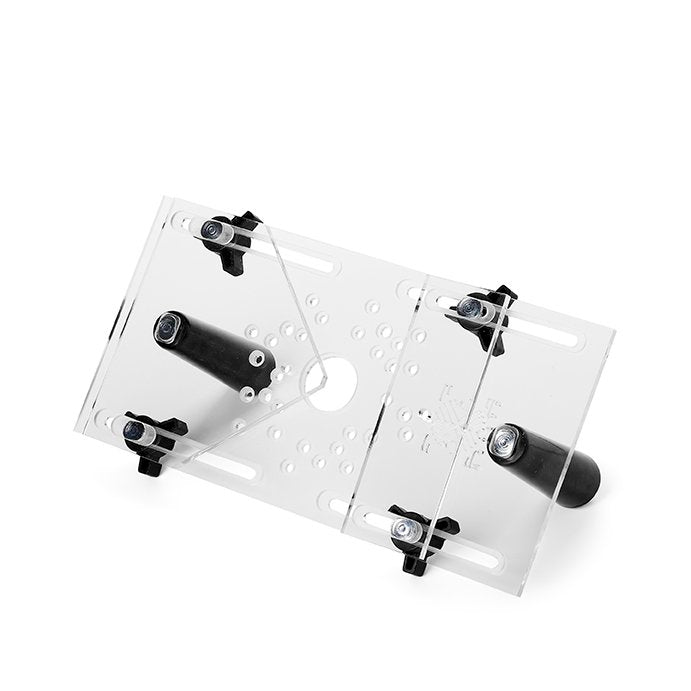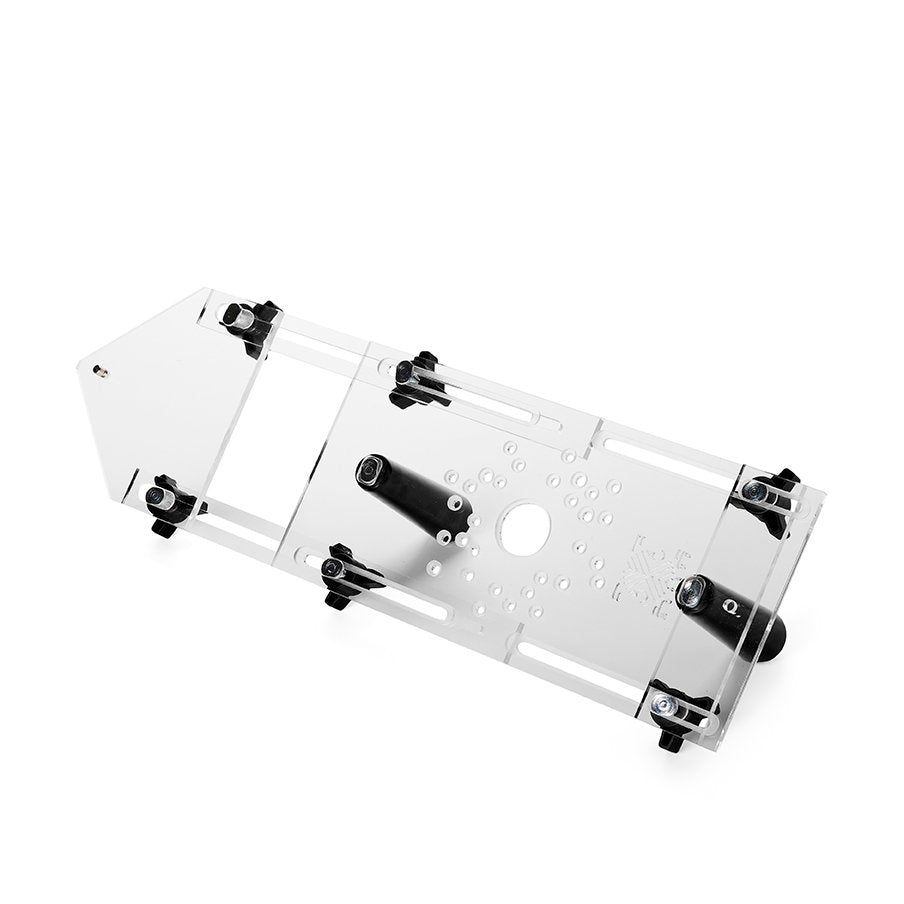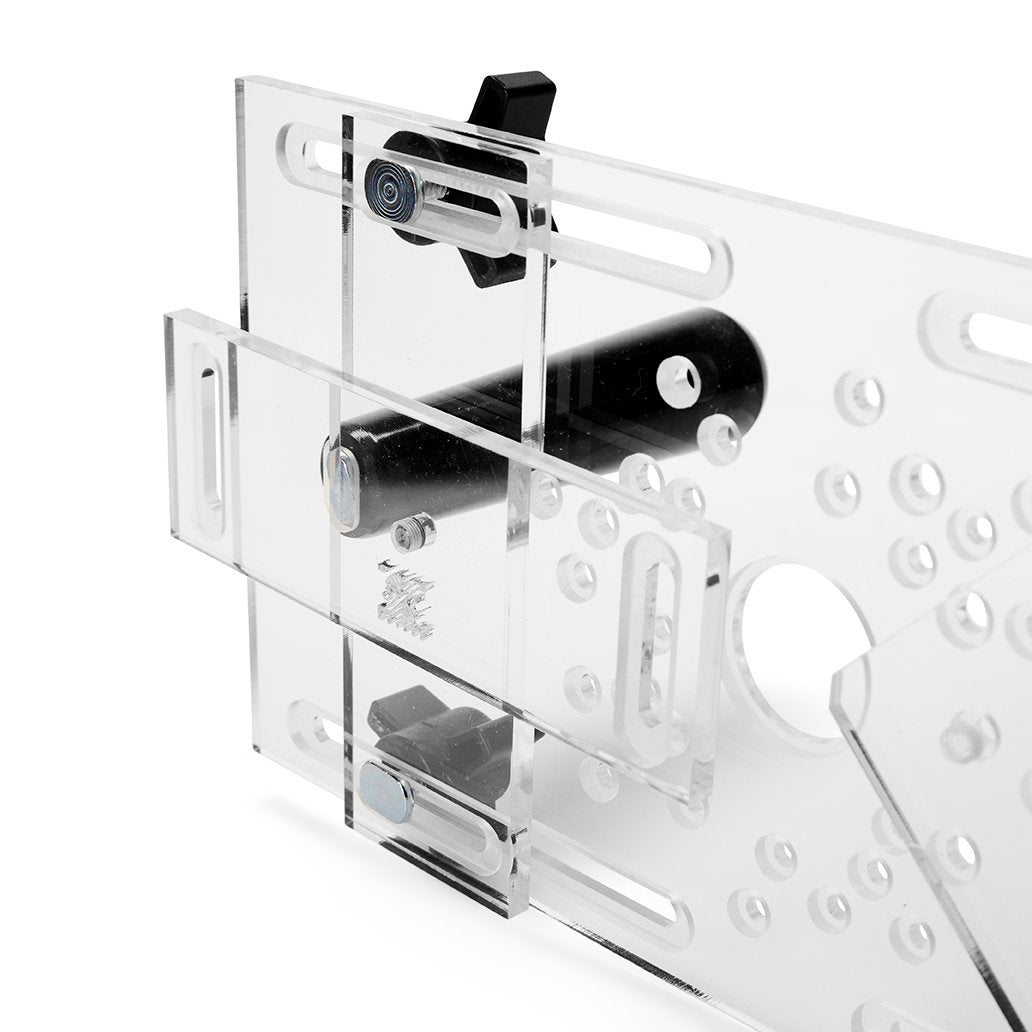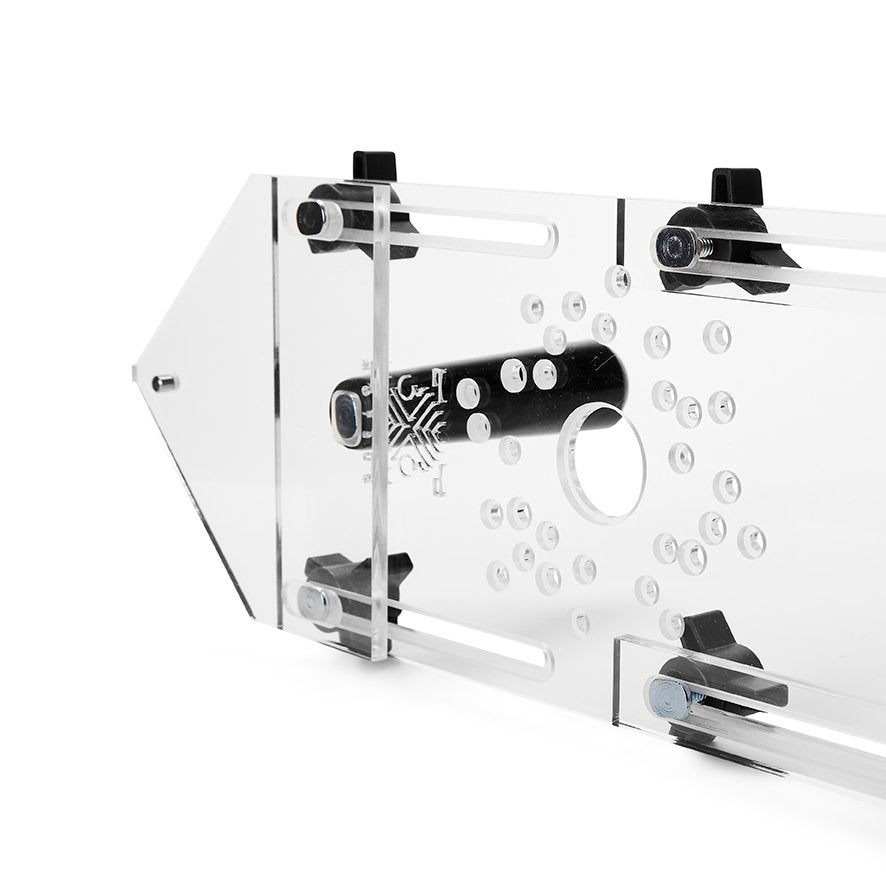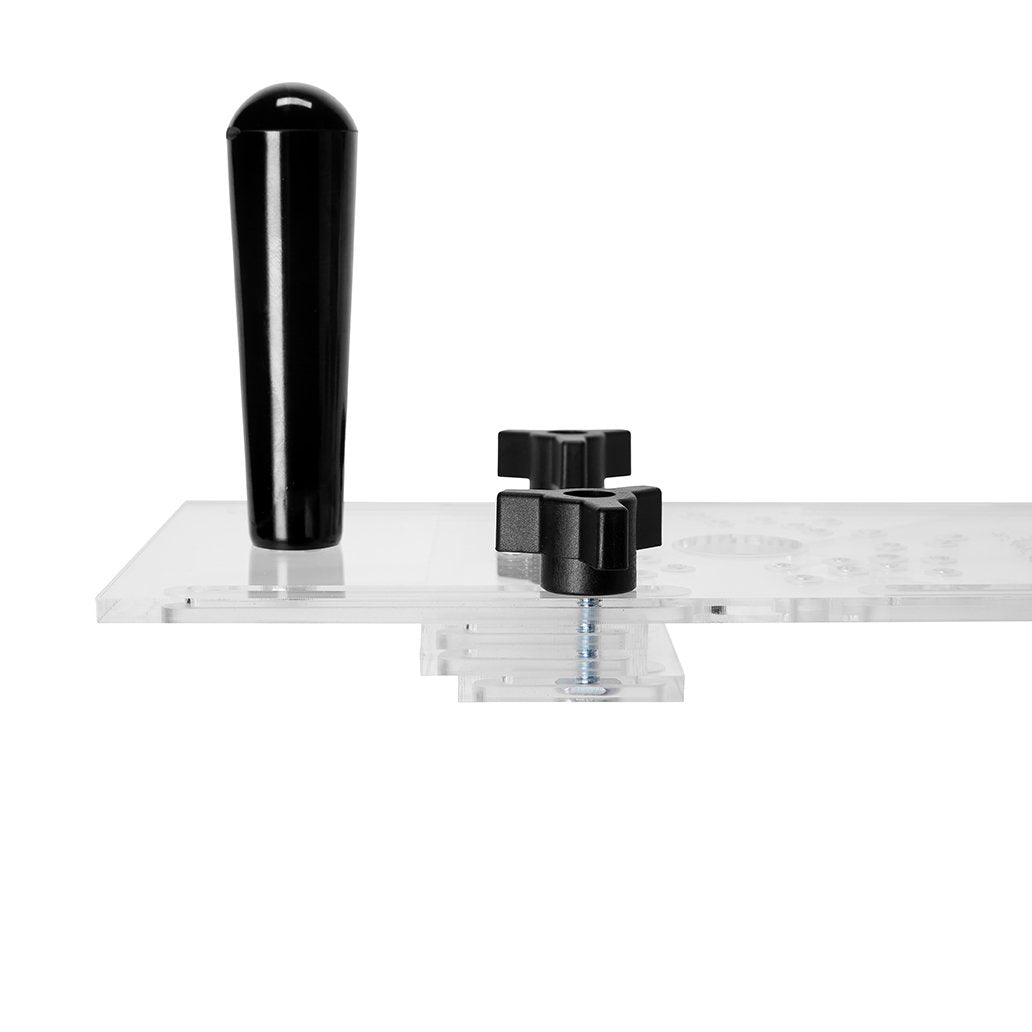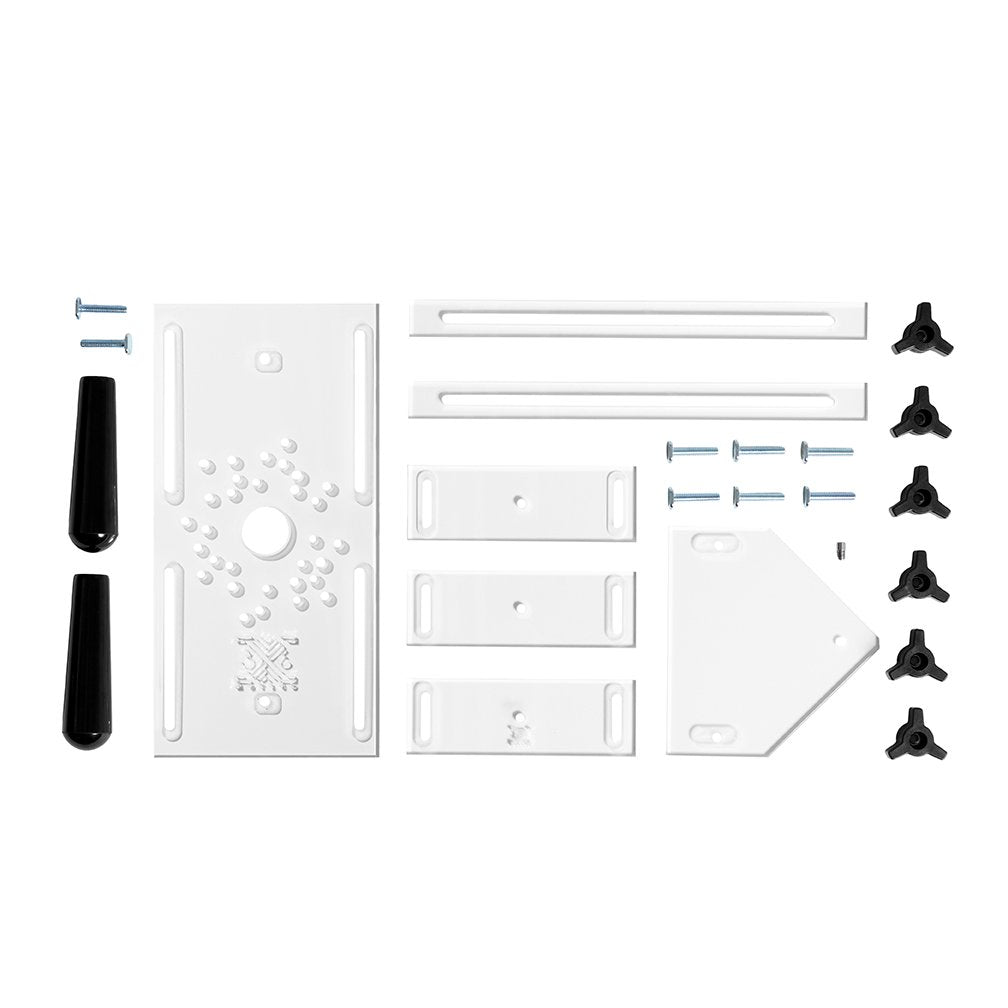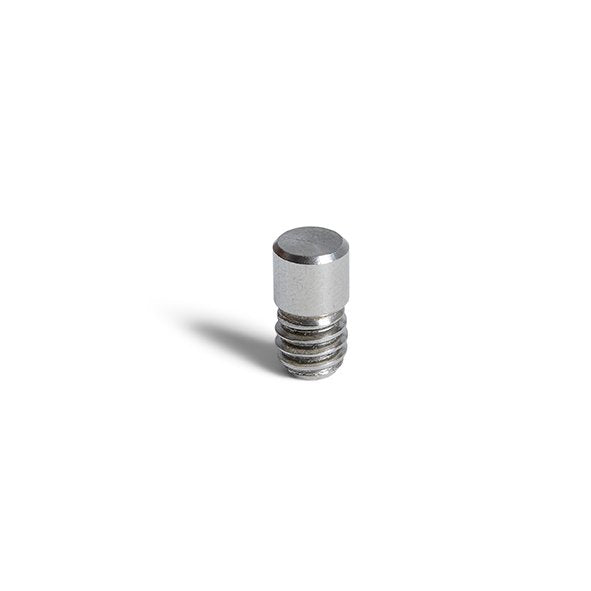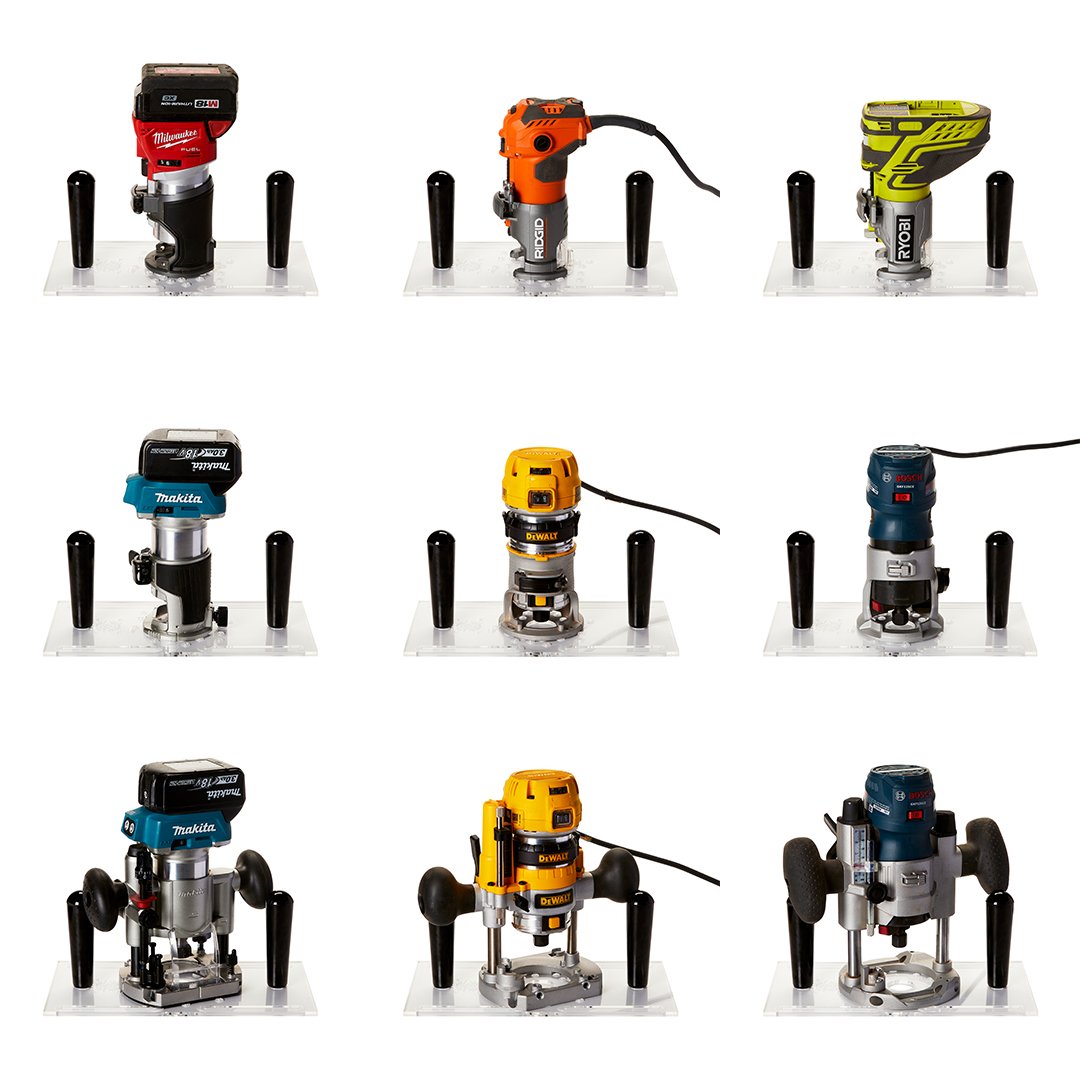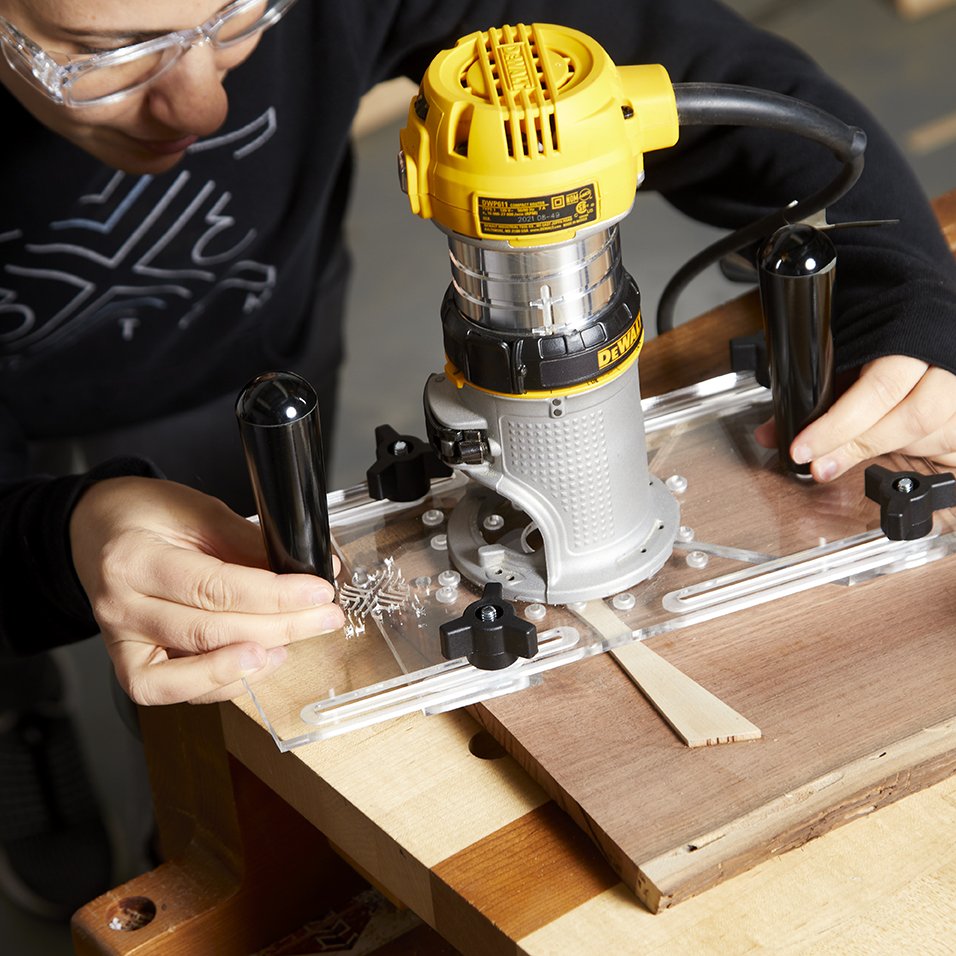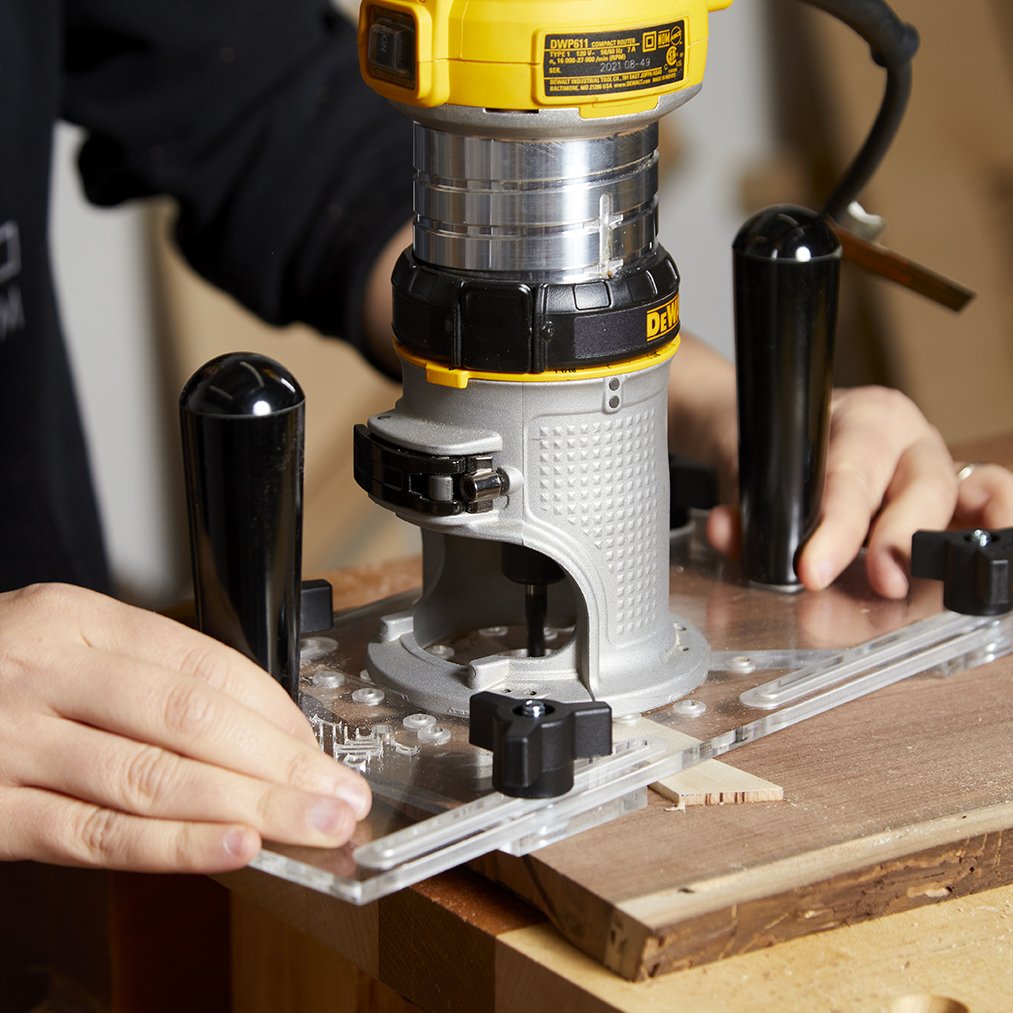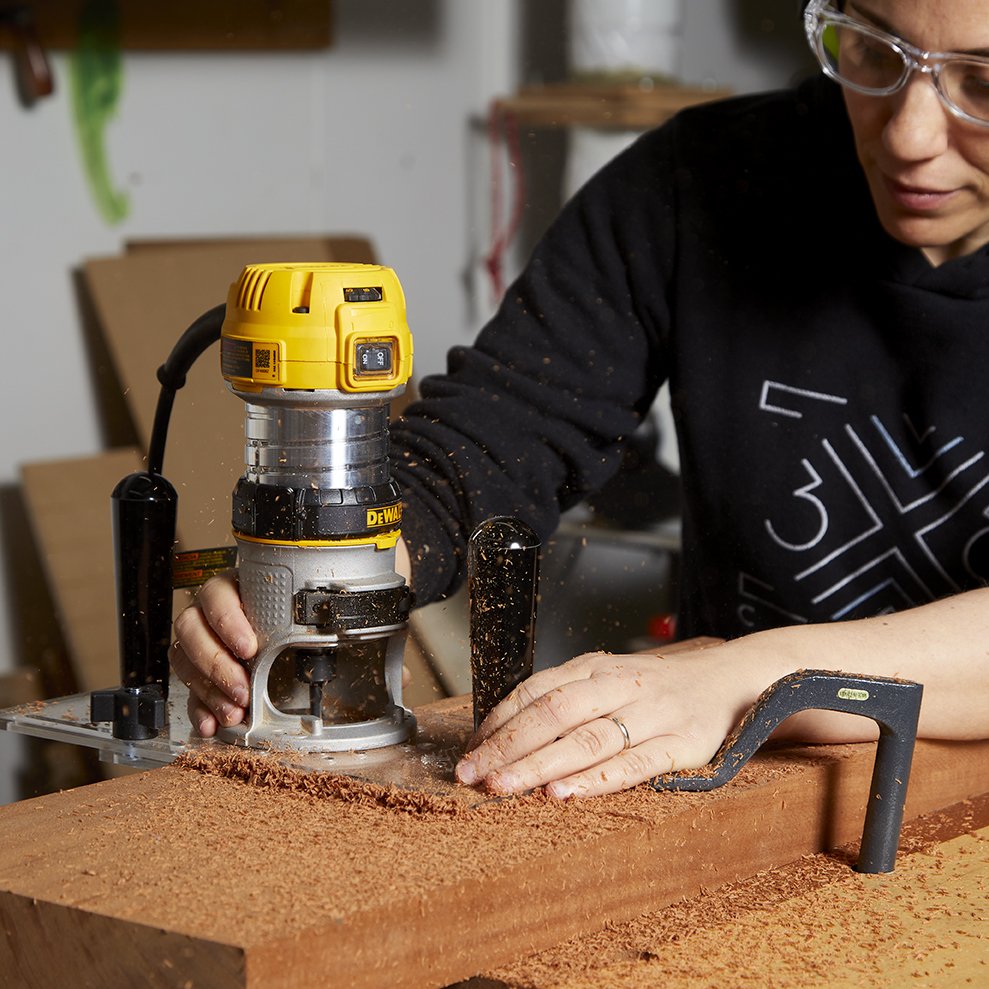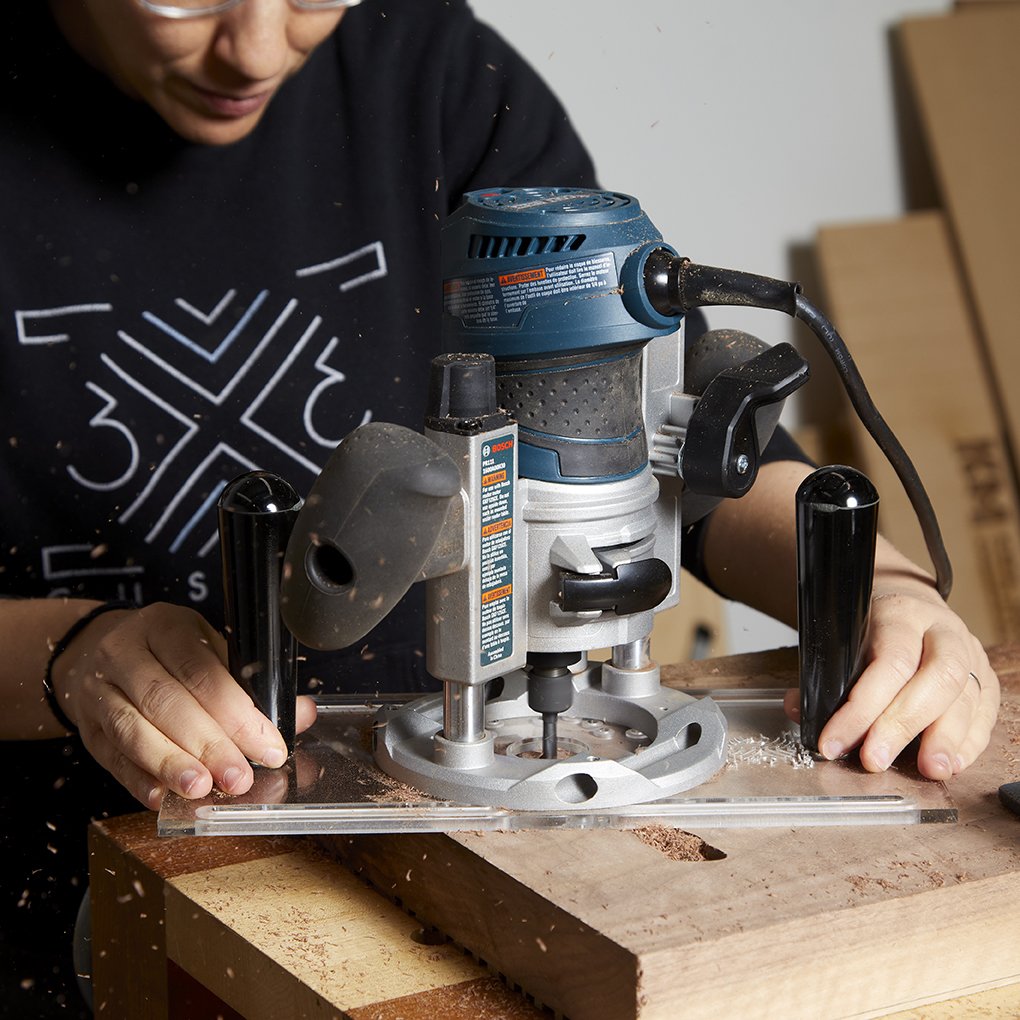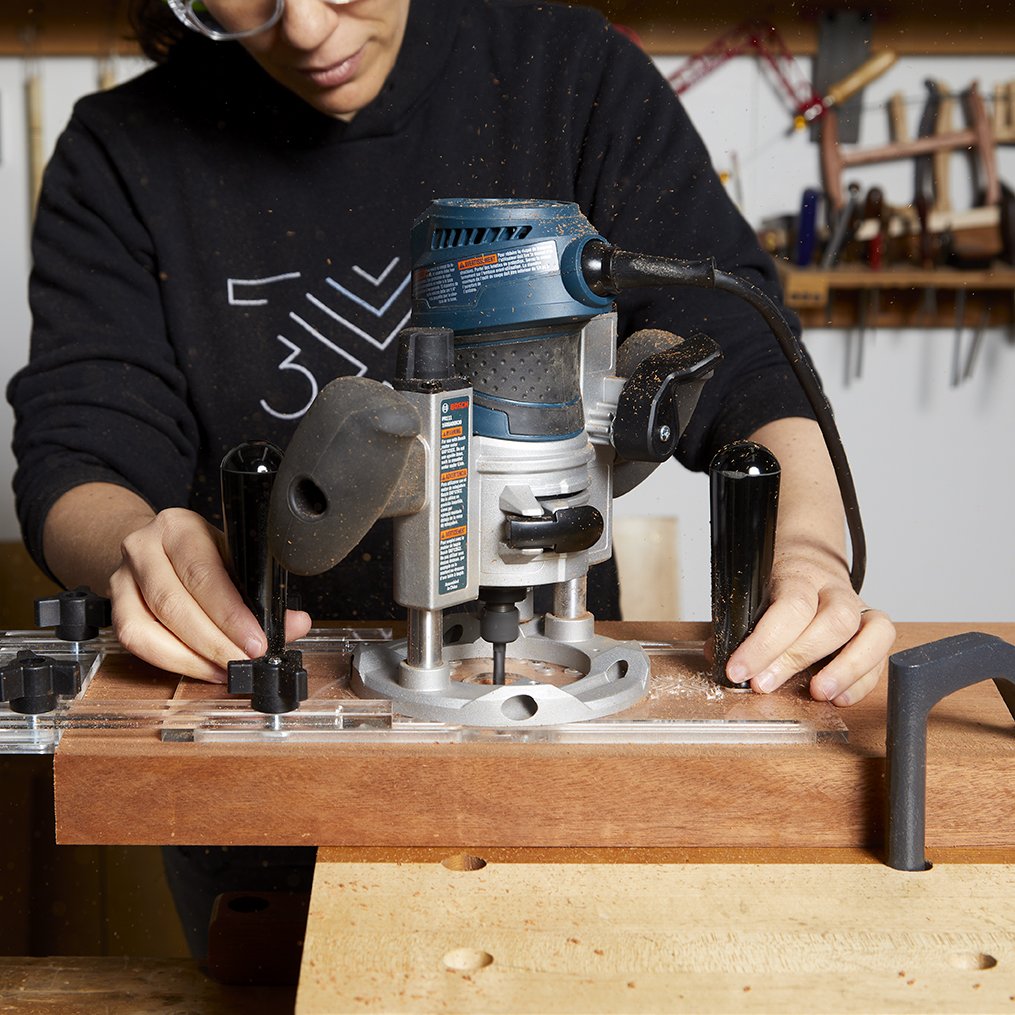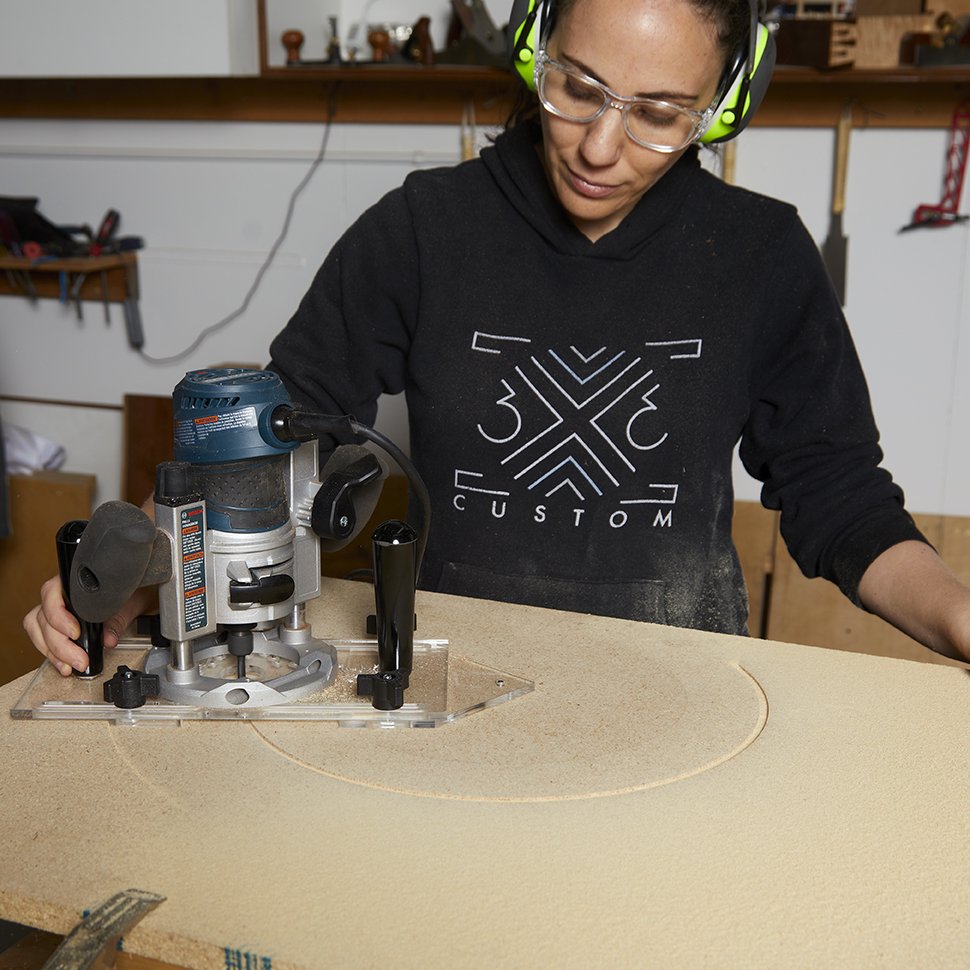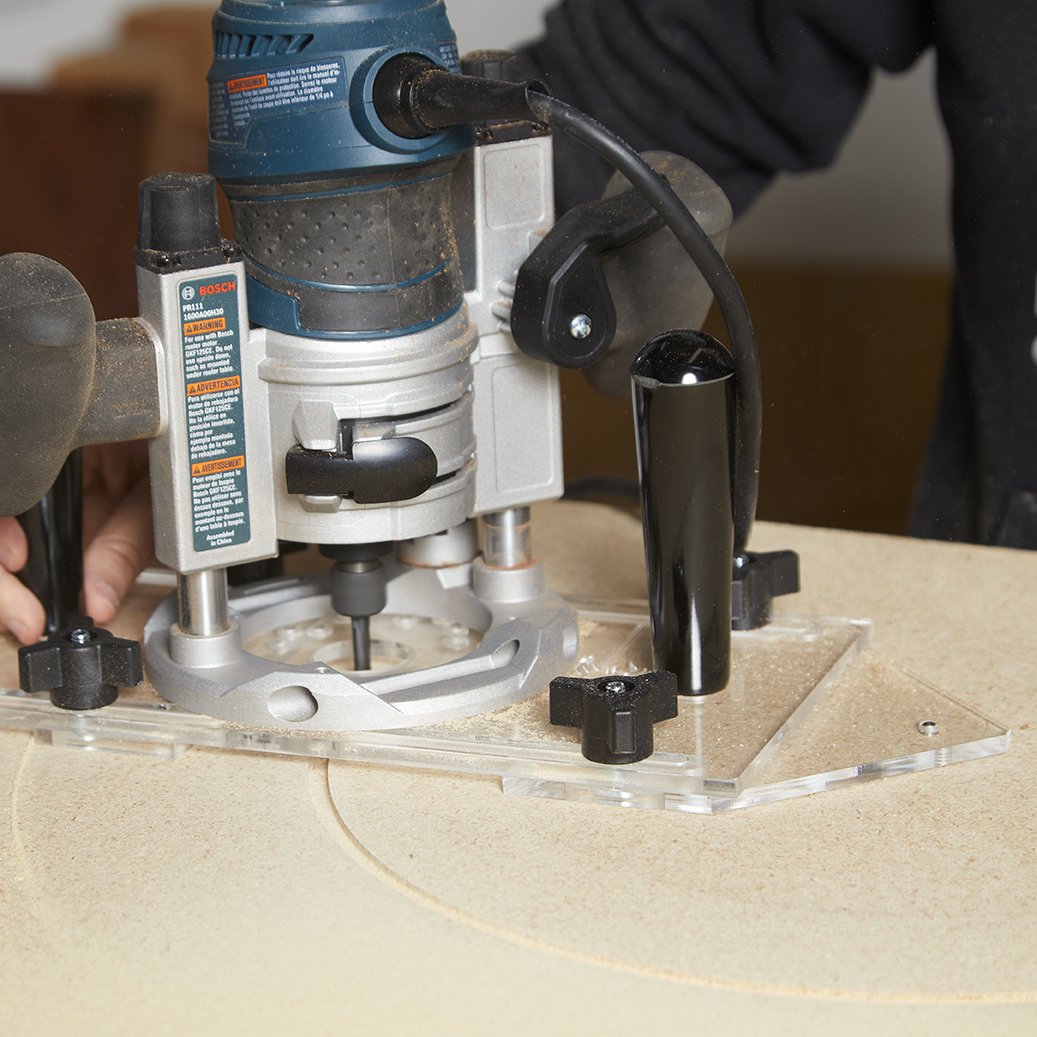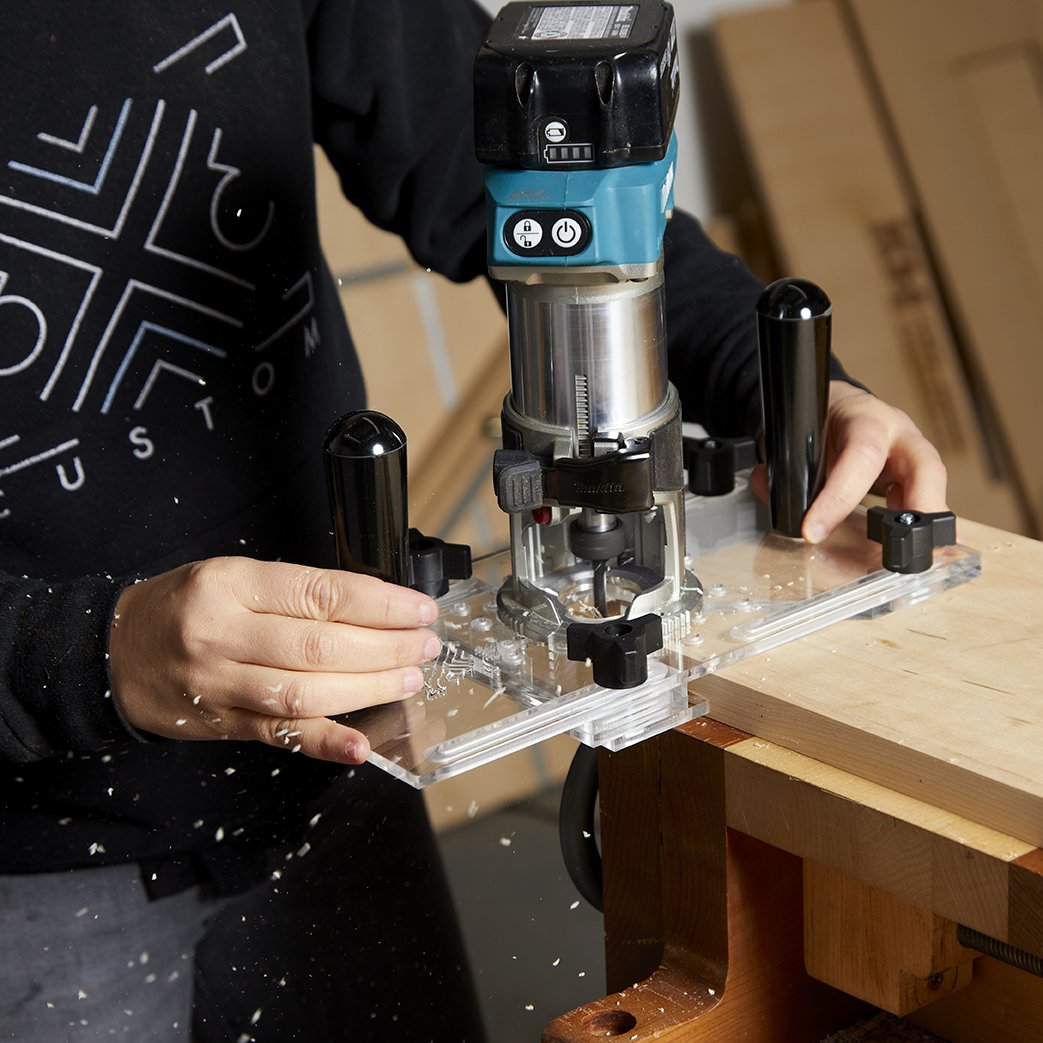 6-in-1 Universal Trim Router Jig
This is the ultimate multi-functional jig for your trim / compact / palm router (not compatible with full-sized routers).
 Use it for:
Greater control when freehand routing
Flush trimming inlays or exposed joinery on top of your workpiece
Flush trimming edge-banding, dovetails, or box joints 
Dados, Grooves, and Mortises (up to 14.5 inches from edge with extension base)
Cutting circles big or small, WITH or WITHOUT drilling a hole in your workpiece (up to 36.5 inches in diameter with extension base) 
Includes an extendable base for even more versatility
BONUS FEATURES:

Accepts guide bushings (not included) so you can use it for template and inlay work

Make an on-the-fly router table by securing your trim router upside down with the main base attached
 Made from ¼ inch thick acrylic, this jig is durable and transparent — so you can see exactly what you're doing.
 It'll maximize the precision and uses of your trim router, from detail work to heavier cutting.
 Watch this video to see how it's used.
 We're manufacturing this jig OURSELVES here in the USA so we can give it to you for the best possible price (which is less than it would cost you to buy the materials and build it yourself).
 WHAT'S INCLUDED
The 6-in-1 Universal Trim Router Jig comes with all needed components. And with the included instructions, assembly and use are super easy.

Main Base Plate

Triangle Base with threaded hole

2 Extension Feet with Smooth Center Holes

Extension Foot with Threaded Hole

2 Extension Arms

2 Handles

1 Threaded Circle Cutting Pin

6 Knobs

8 T-Bolts
 *NOTE: The threaded circle cutting pin is really small. It will be taped to the handle when your jig arrives, so keep an eye out.
COMPATIBLE TRIM ROUTER BASES - INCLUDES CORDED AND CORDLESS MODELS*
MAKITA

MAKITA PLUNGE BASE

BOSCH COLT

BOSCH PLUNGE

DEWALT

DEWALT PLUNGE

MILWAUKEE

RIGID

RYOBI
*To ensure fitment of your trim router to the 6-in-1 Trim Router Jig, please download and print these instructions to test whether the holes on the printable hole guide (Page 2) line up with the base holes on your trim router.