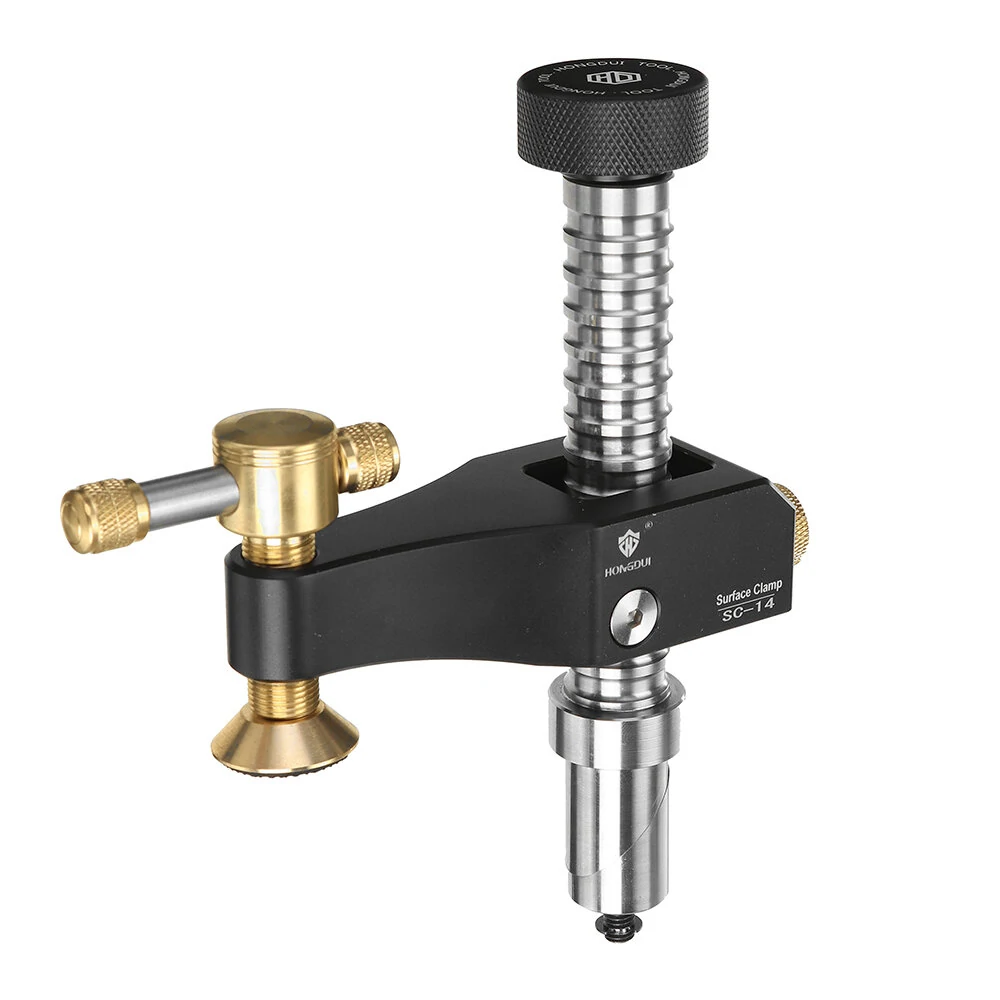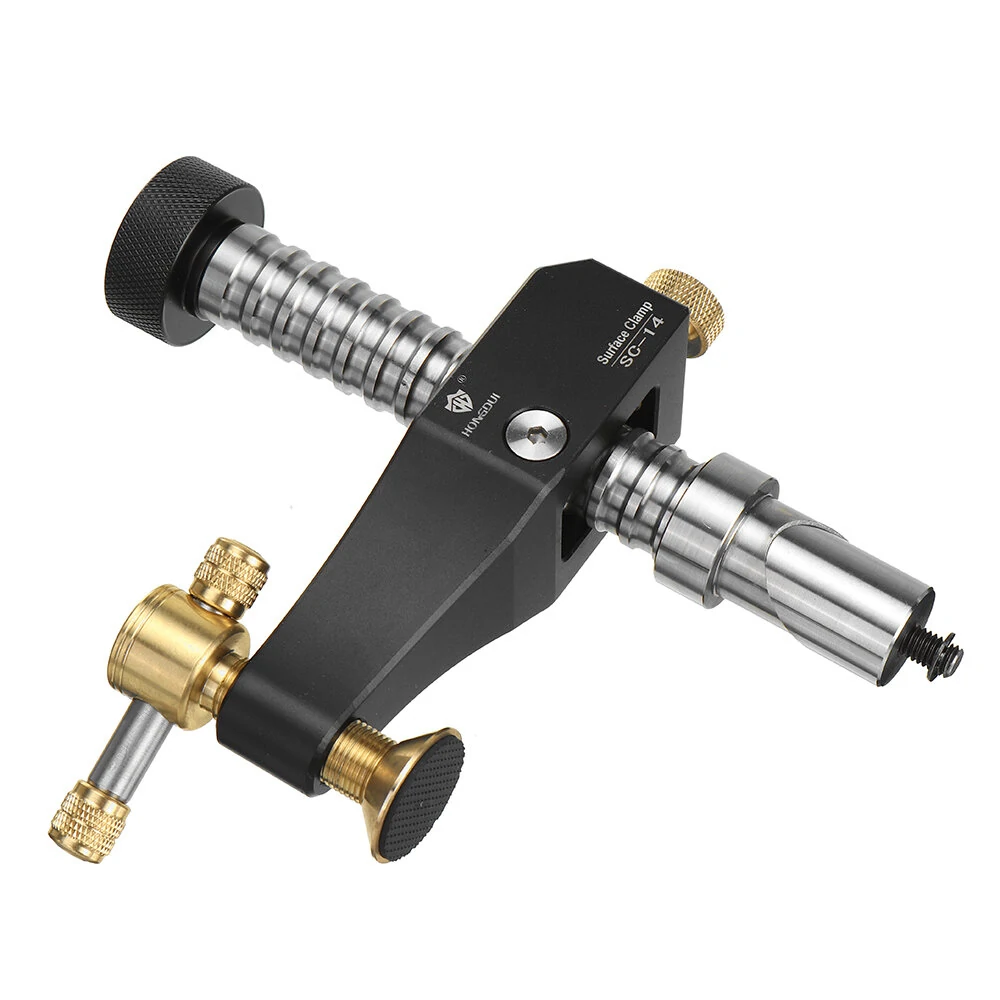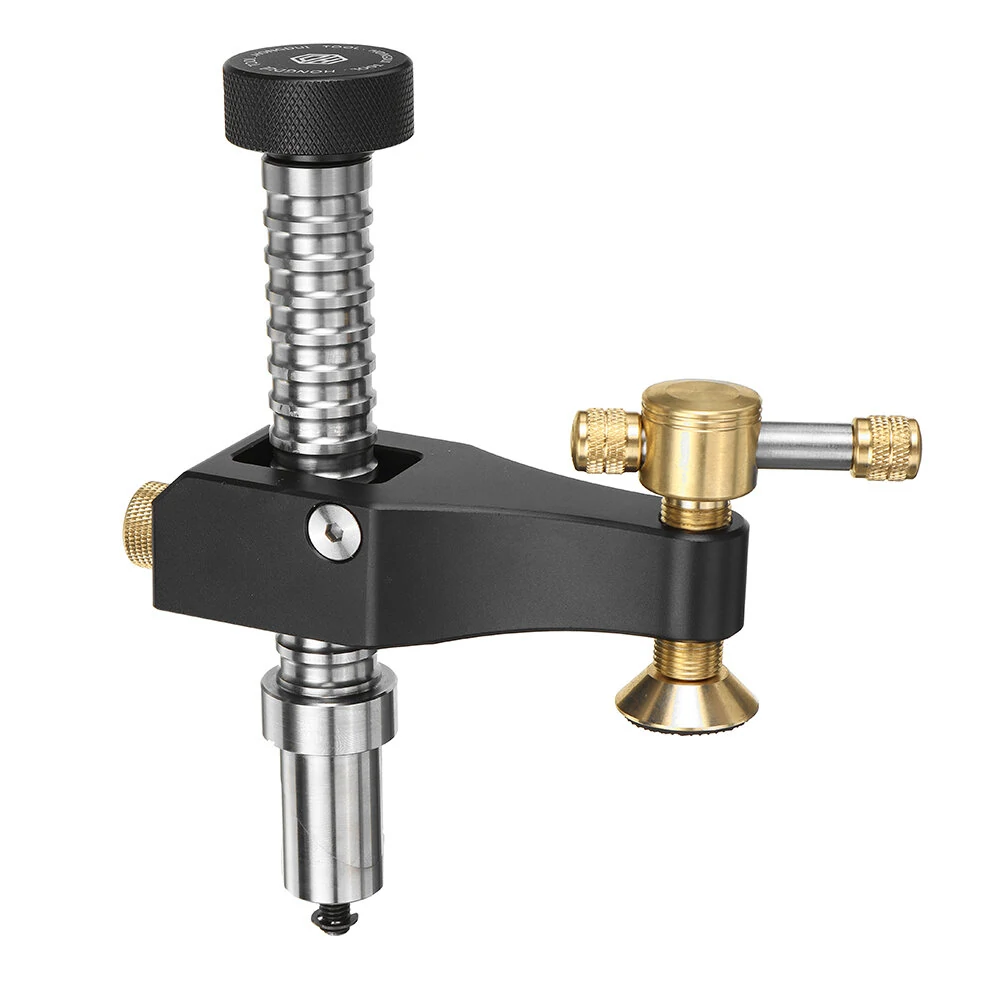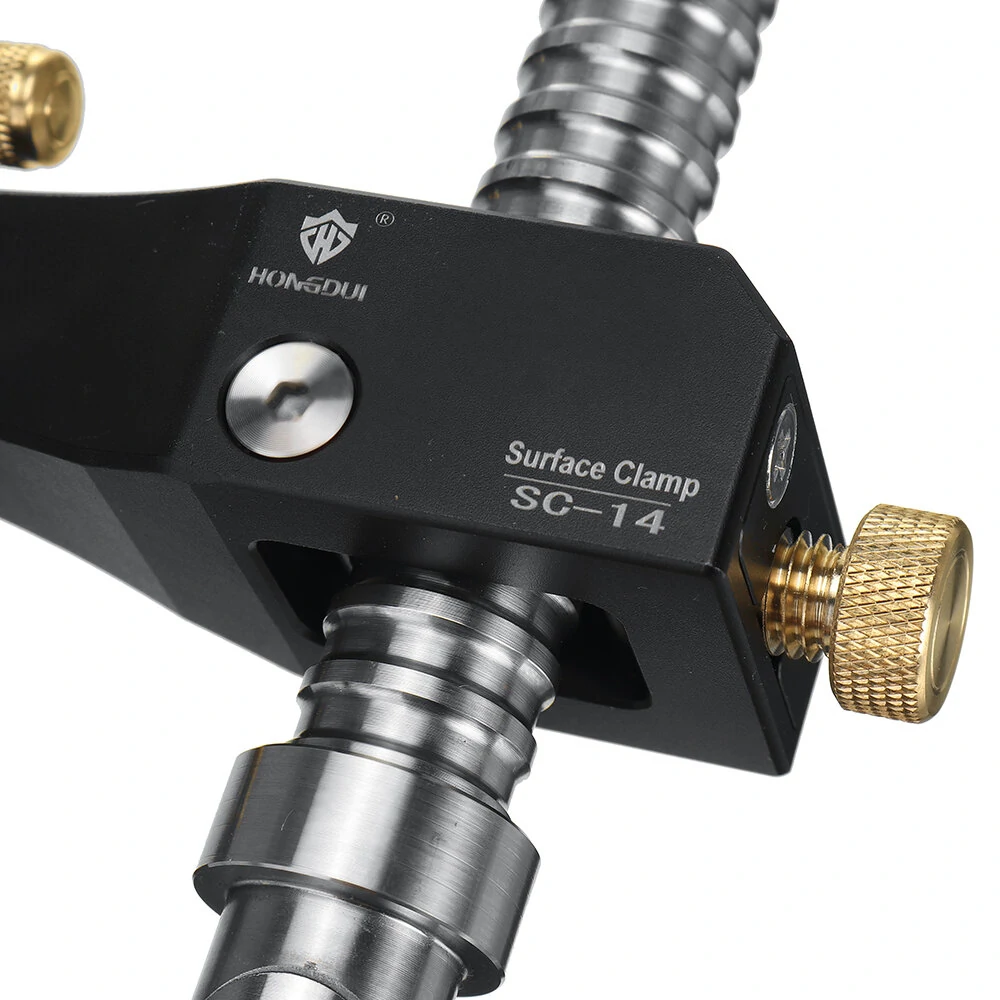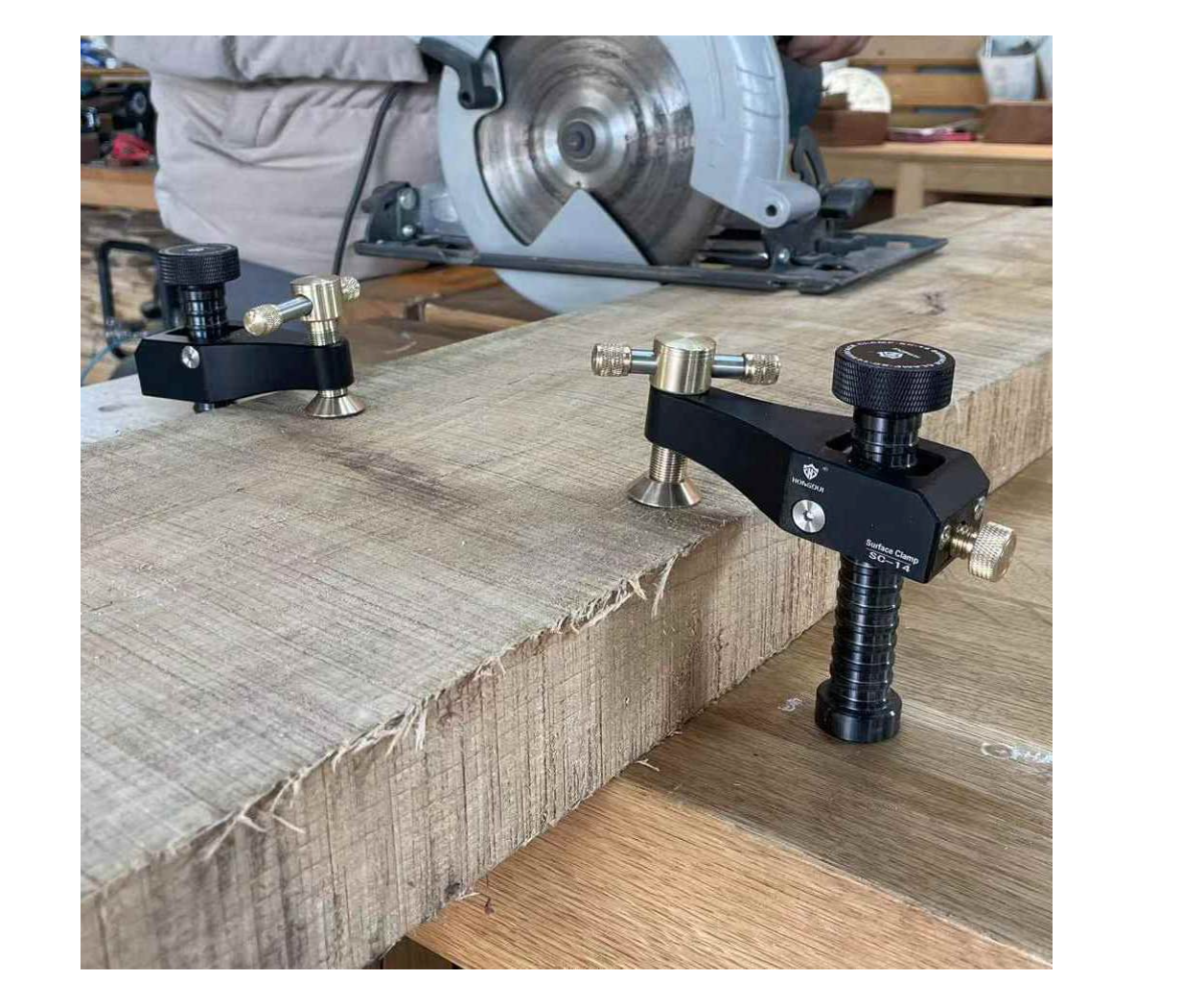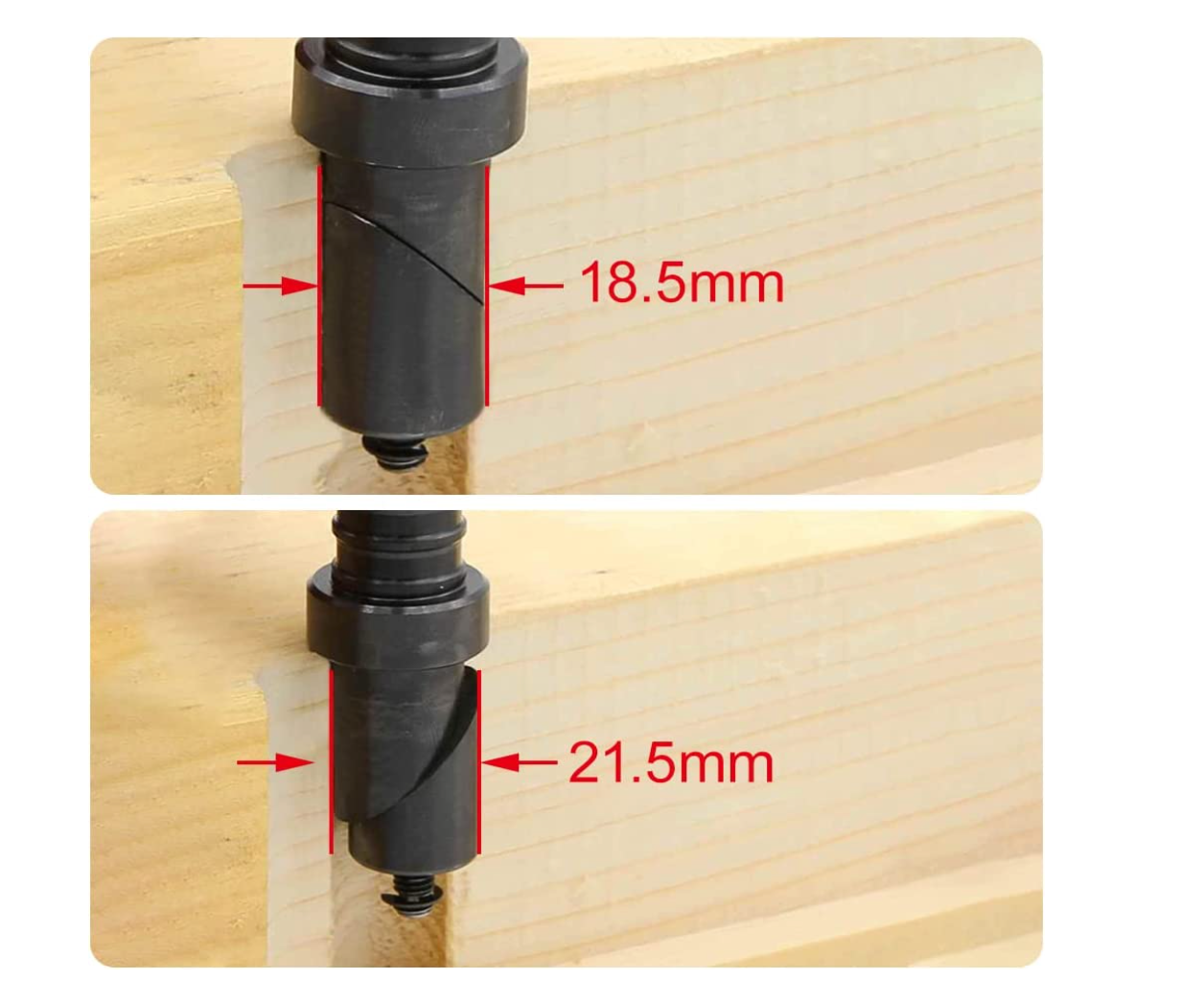 Adjustable Dog Hole Clamp
Jonathan's Hot Take: 
This Adjustable Dog Hole Clamp is a high-tech but simple-to-use evolution of traditional holdfasts. It has an easy to use quick adjust feature to rapidly change positions.
The split dog peg expands as it tightens, meaning you can lock it down tight even in roughly drilled or beat up holes (stop it).
It's ideal for ¾" (20mm) dog holes, but is versatile enough for similar but inexact sizes.
The height can be adjusted to clamp boards up to 3" (7.6 cm) thick, and the brass clamping tip has a protective soft pad so you don't mar or dent your workpiece.
Made from precision machined die steel, brass, and anodized aluminum, this is a sturdy beast.
It's a thing of beauty for securing work quickly in the middle of your workbench.
I consider Hongdui to be one of the greatest tool manufacturers of our time — and this is no exception.
Specifications:

Material: Aluminum alloy/Brass/Die steel

Dog hole peg: Automatically adapts to 3/4 inch and 20 mm holes