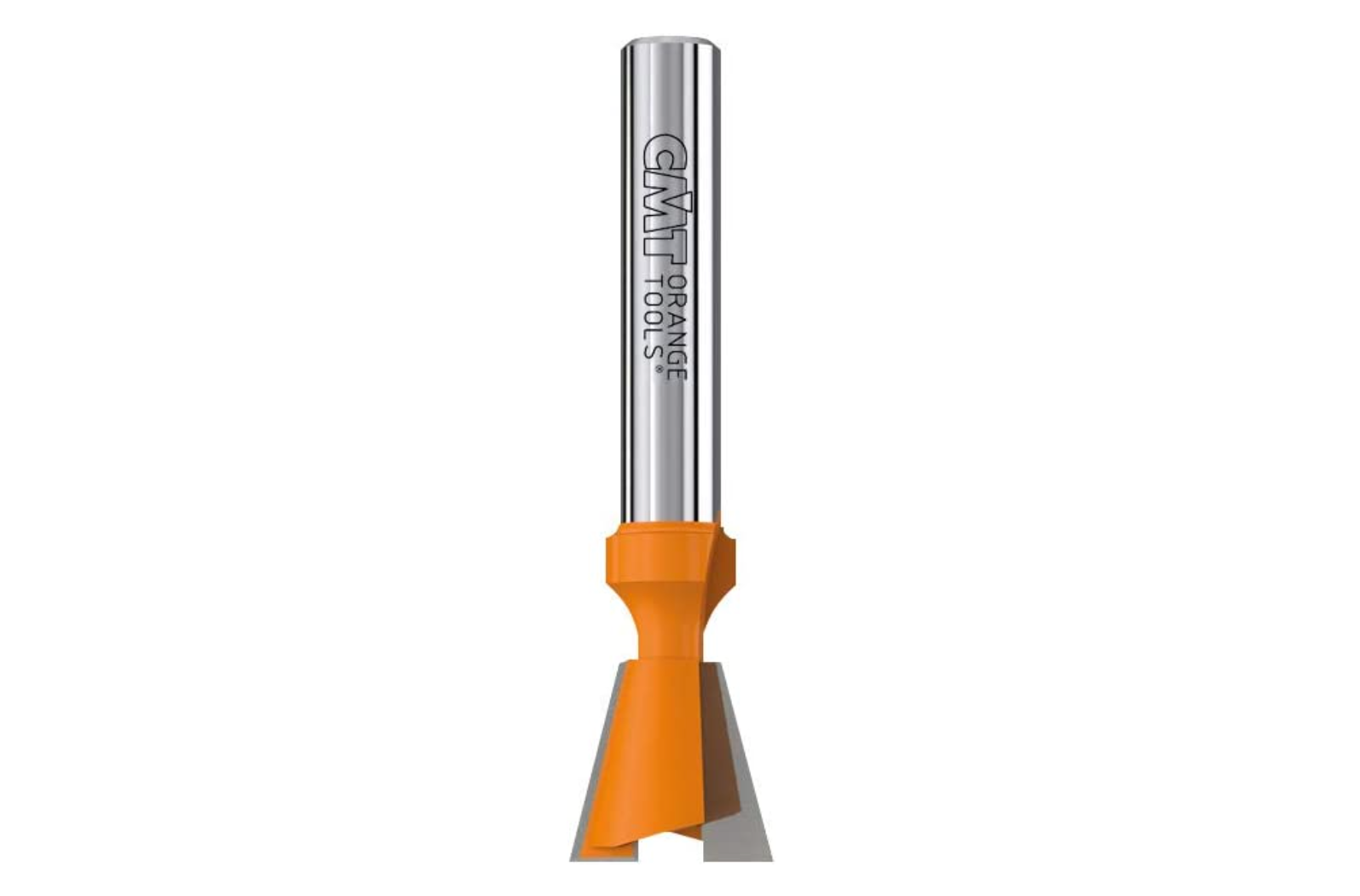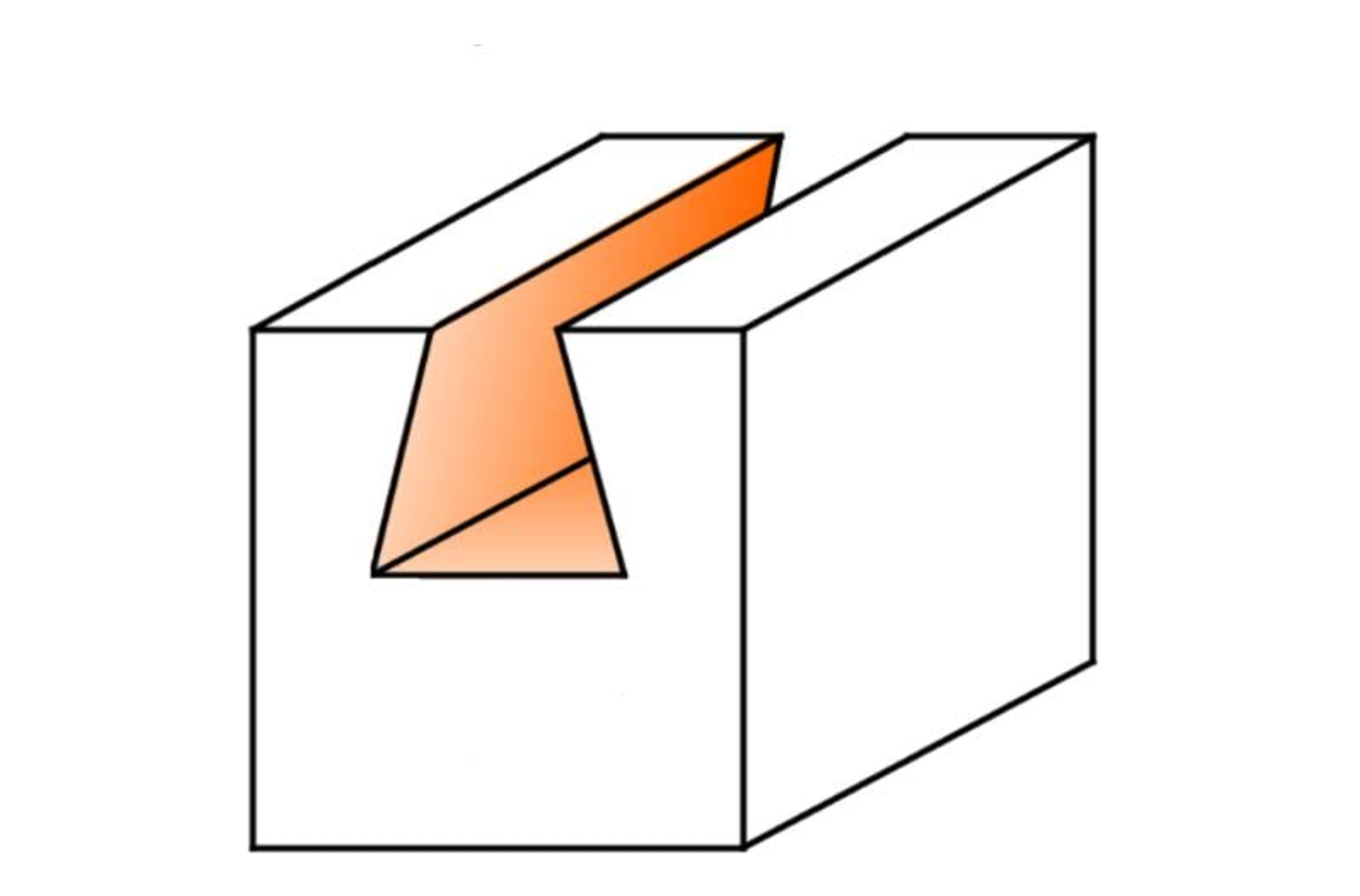 CMT Orange Tools 1/2" Dovetail Bit
CMT Dovetail Bit, 1/2-Inch Diameter, 1/4-Inch Shank
While you can definitely use this bit to cut dovetails — my favorite use for it is actually sliding dovetails, which have endless applications (from joinery to drawer slides).
This bit has a 14° cutting angle, which is just slightly higher than the classic 6:1 dovetail ration.
Before using this bit, first make a pass with a straight bit of a slightly smaller diameter to clear the bulk of the waste. Then use the dovetail bit to cut out the shape of the corners.
Shank: ¼"
Cutting Length: ½"
Cutting Angle: 14°
Diameter: ½"
Length: 2