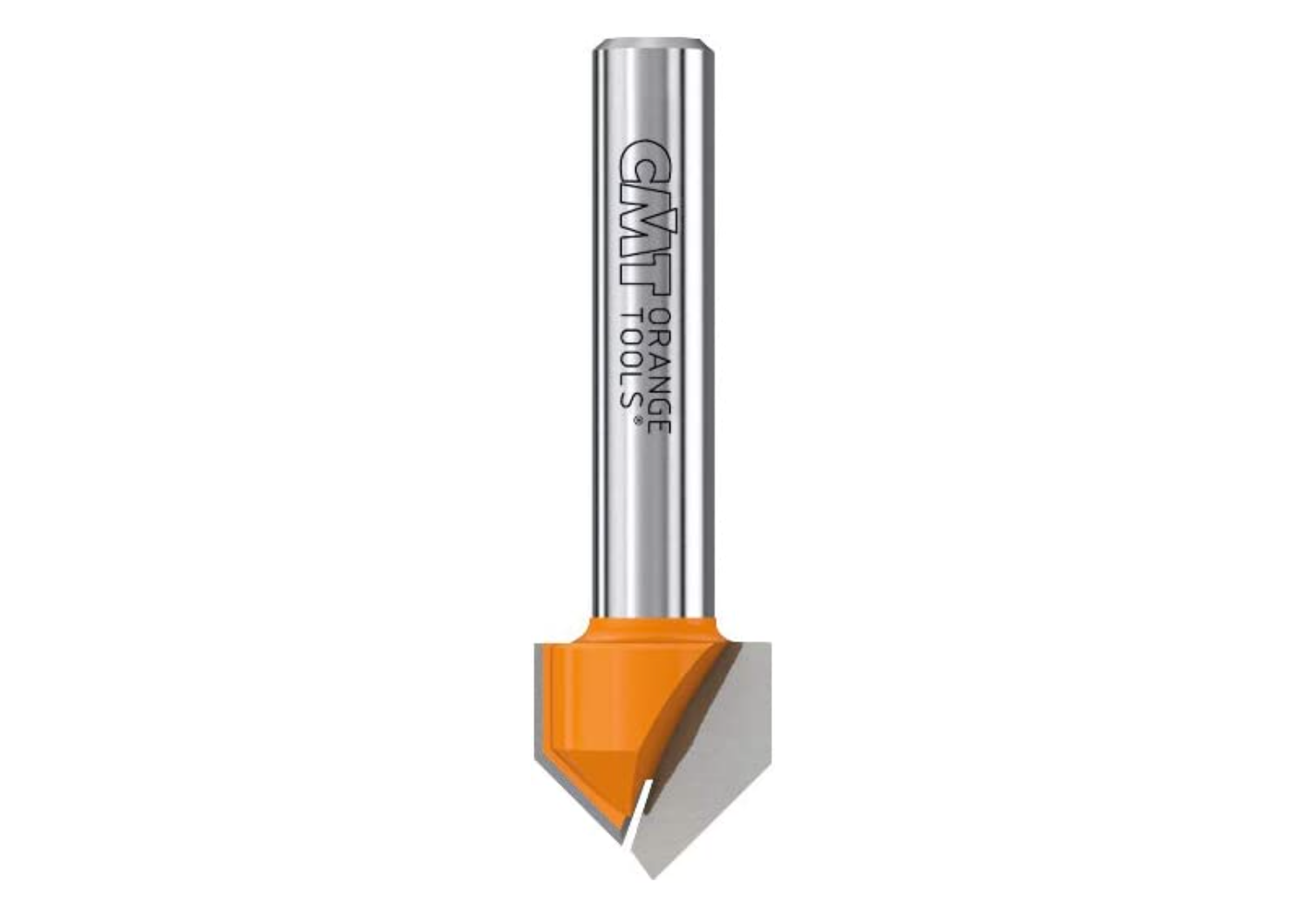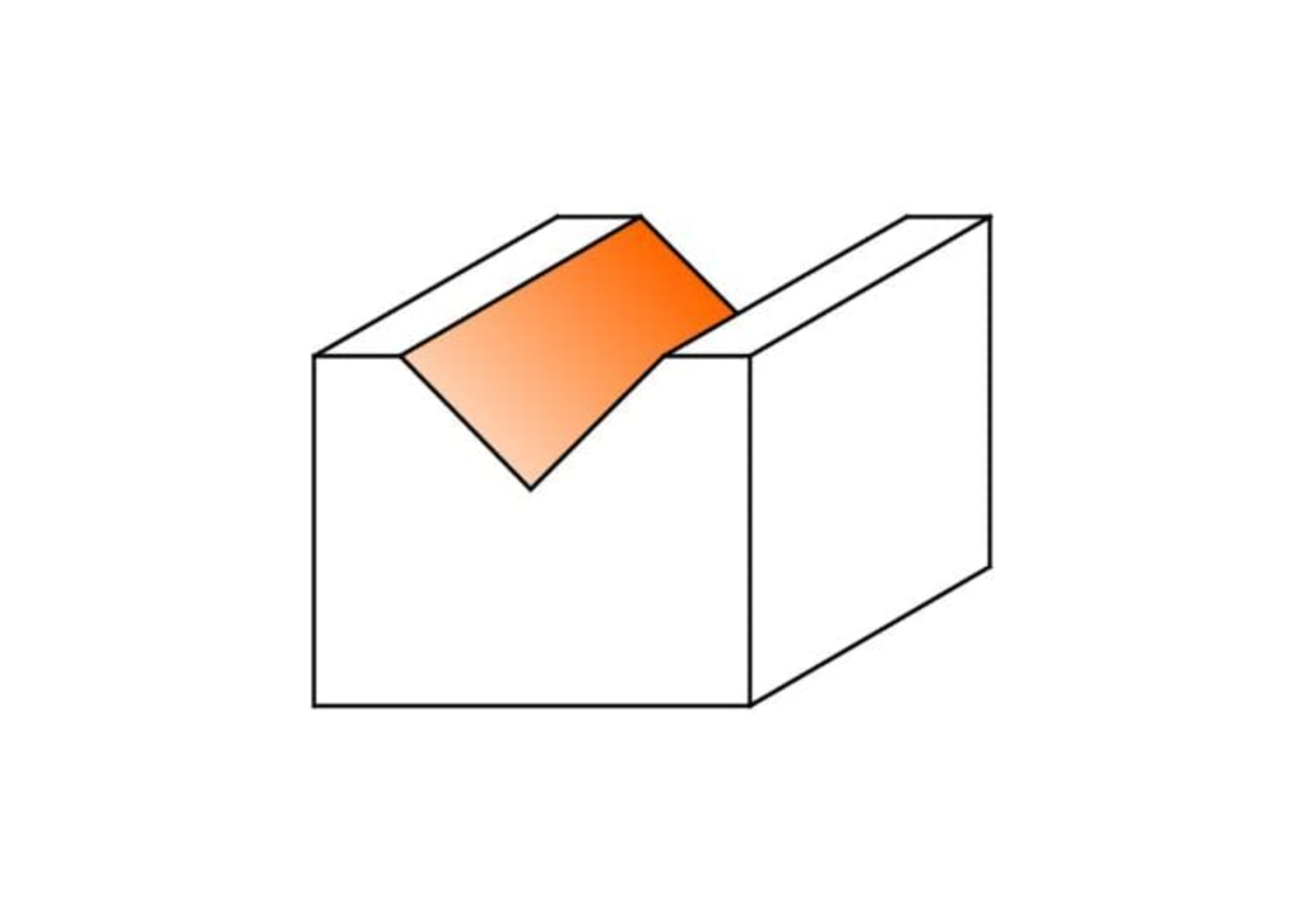 CMT Orange Tools 1/2" V-Groove Bit
CMT V-Grooving Bit 90°, 1/4-Inch Shank, 1/2-Inch Diameter, Carbide-Tipped
These double cutting edge CMT bits are specially designed for routing and jointing 90° plasterboard panels — but can be used for so much more.
Clean cuts in panels and drawer fronts, chamfered edges, or engraved lettering; the two 45° cutting edges make for ultra-precise work.
This bit features a super-strength steel body, Non-Stick Orange Shield Coating, and cutting edges made of SinterHip Hi-Density Industrial Chrome Carbide for a long-lasting performance.
 Shank: ¼"
Cutting Angle: 90° (45°+45°)
Diameter: ½"
Cutting Length: ½"
Length: 1 ¾"