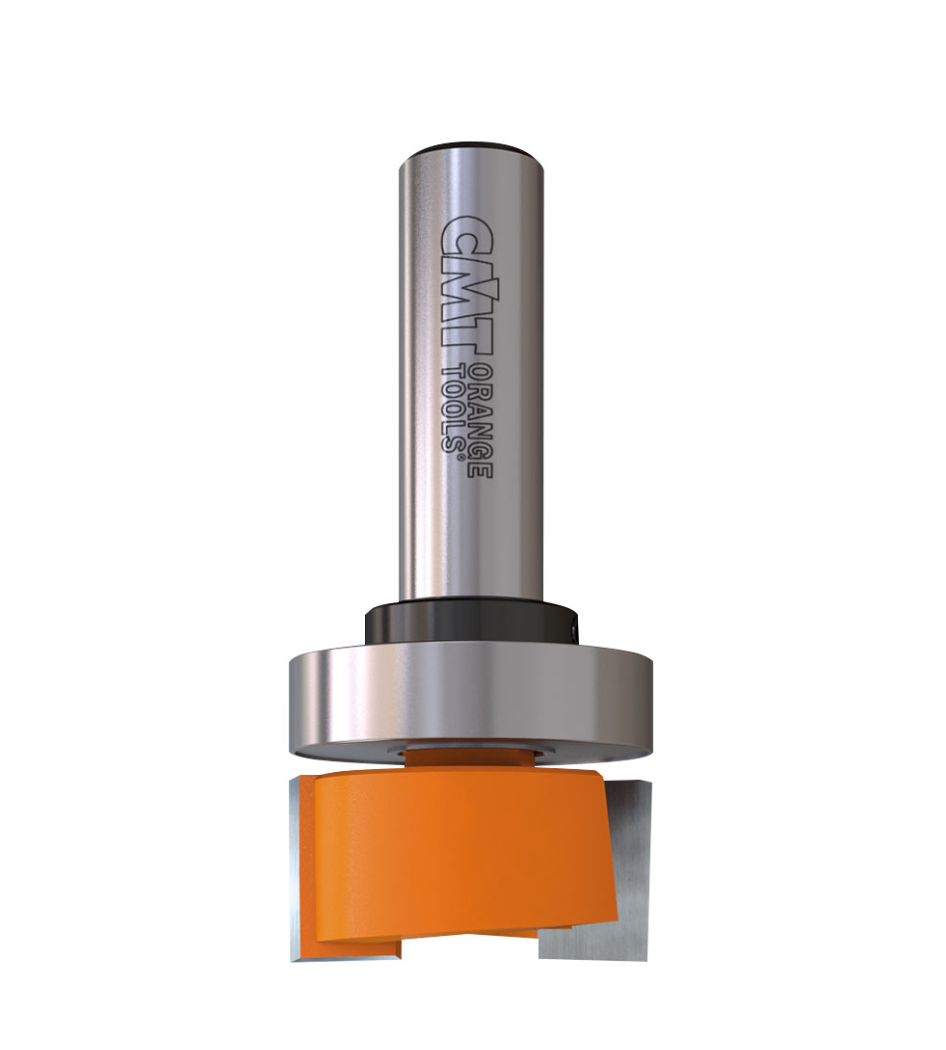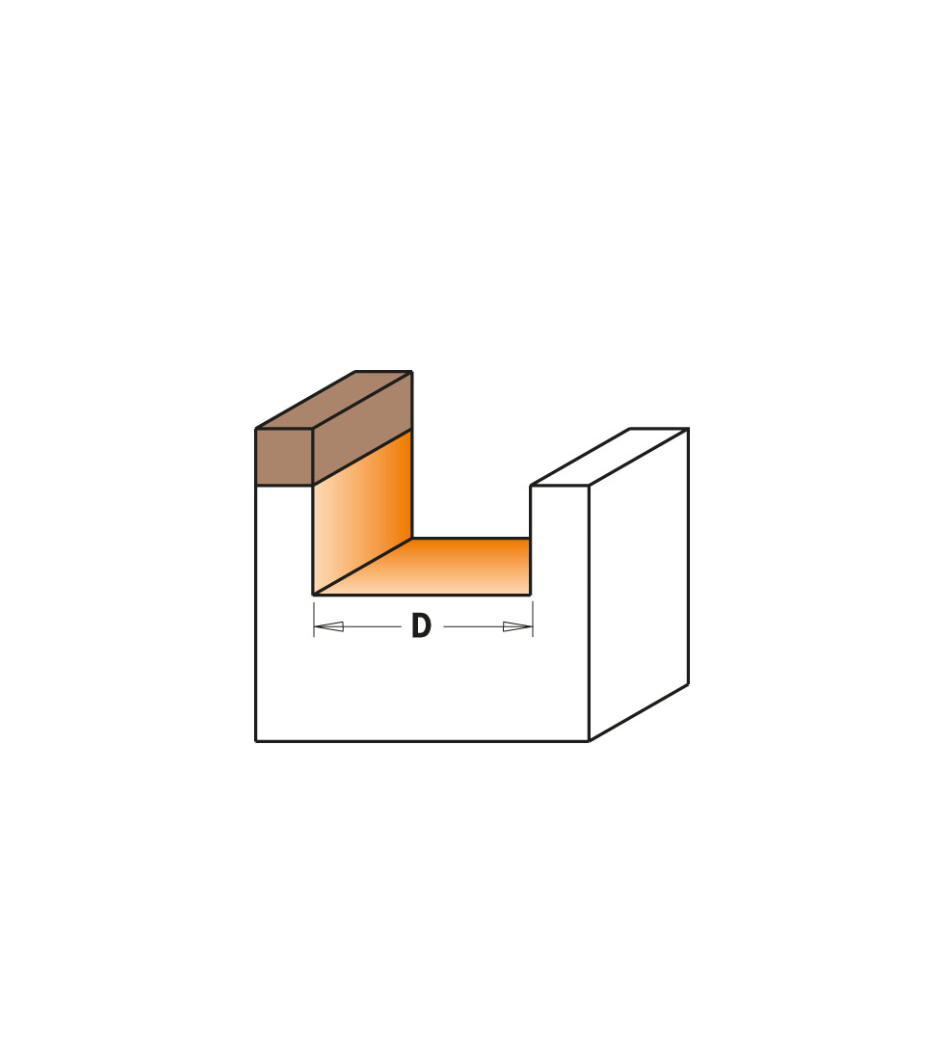 CMT Orange Tools Dado & Planer Bit with Bearing
CMT Dado & Planer Bit with Bearing, 1/4-Inch Shank, 3/4-Inch Diameter
CMT Dado & Planer bits were designed especially for cleaning dadoes and finishing rough stock. They are also capable of stripping paint and varnish quickly and efficiently.
Constructed with thick carbide tips and downward shear angle design, these bits give you flawless performance, and the 2 Hi-Density carbide-tipped cutting edges provide long-lasting performance on wood.
The negative shear angle of the cutting edges pushes the wood fibers down as they cut, allowing you to rout perfect hinge mortises with no splintered edges or rough bottoms. They also make an easy job of mortises on both natural wood and wood composites.
Shank: ¼"
Diameter: ¾"
Cutting Length: ⅜"
Length: 2