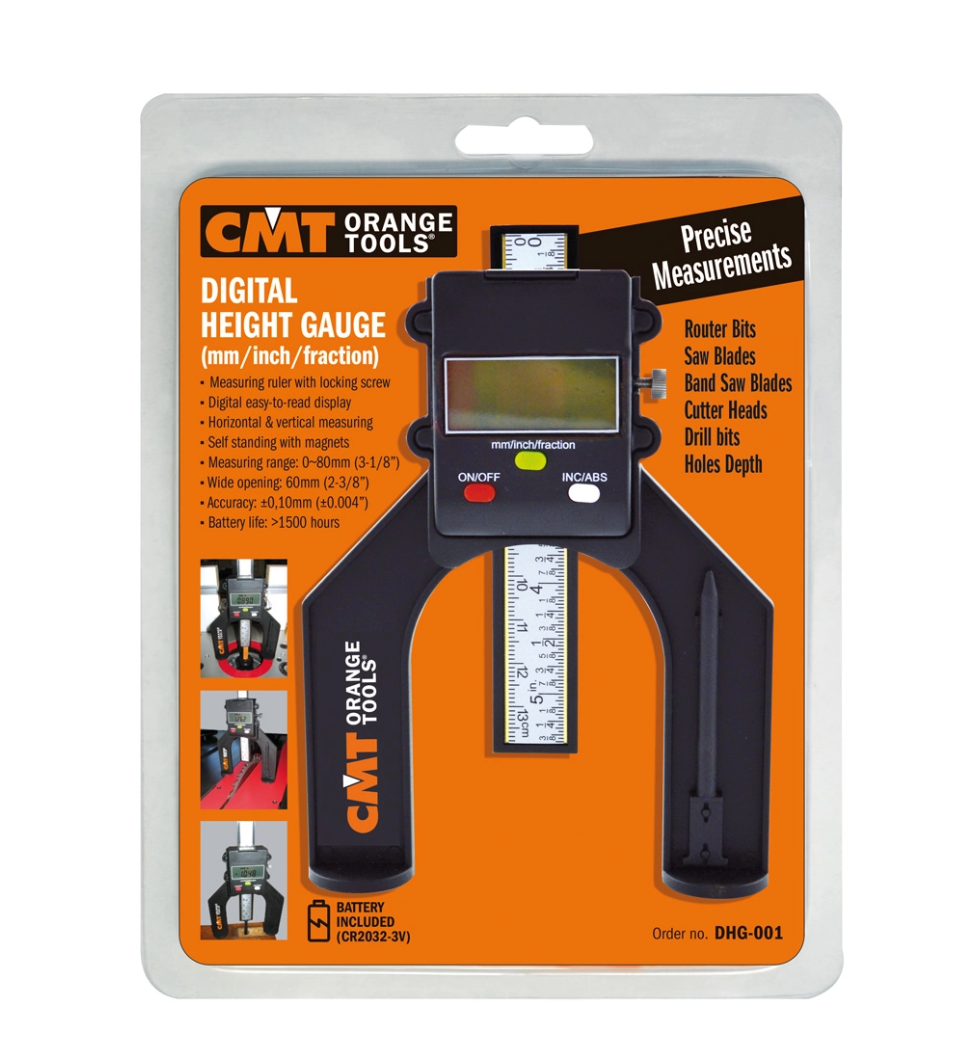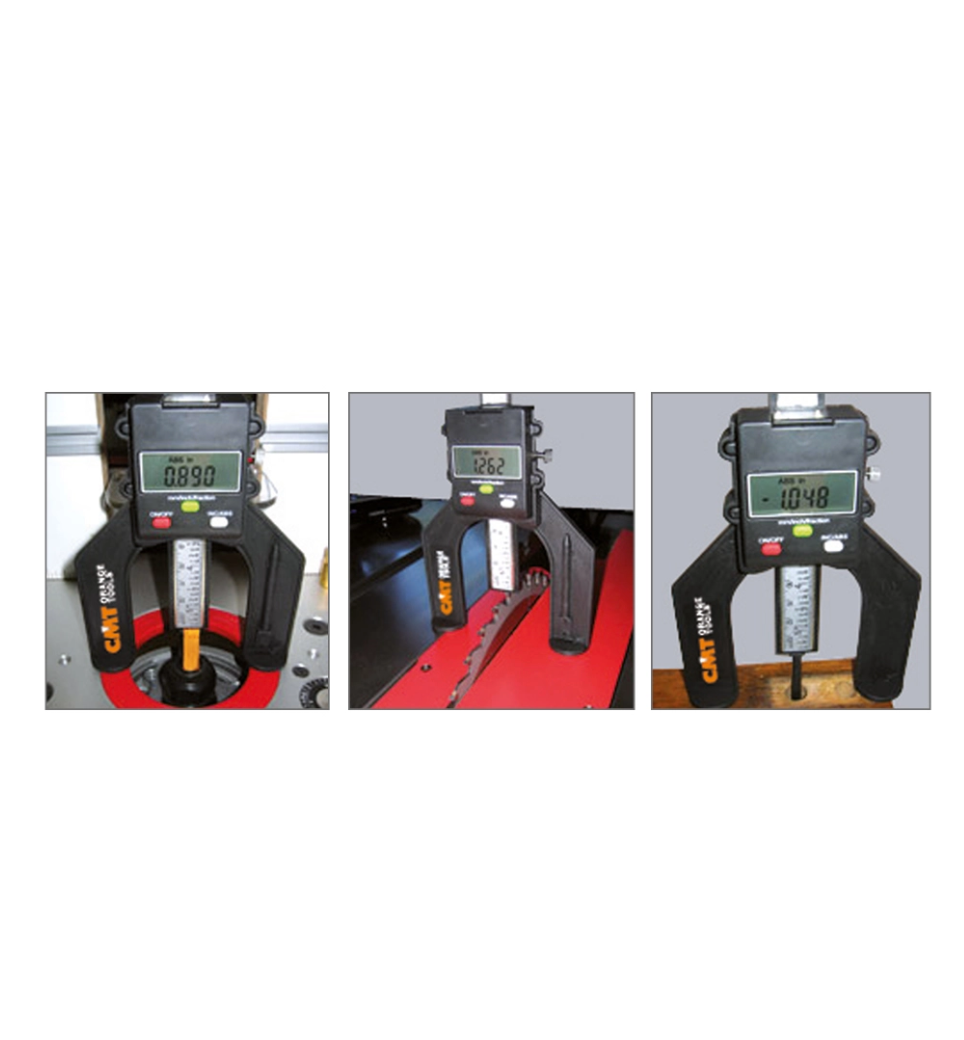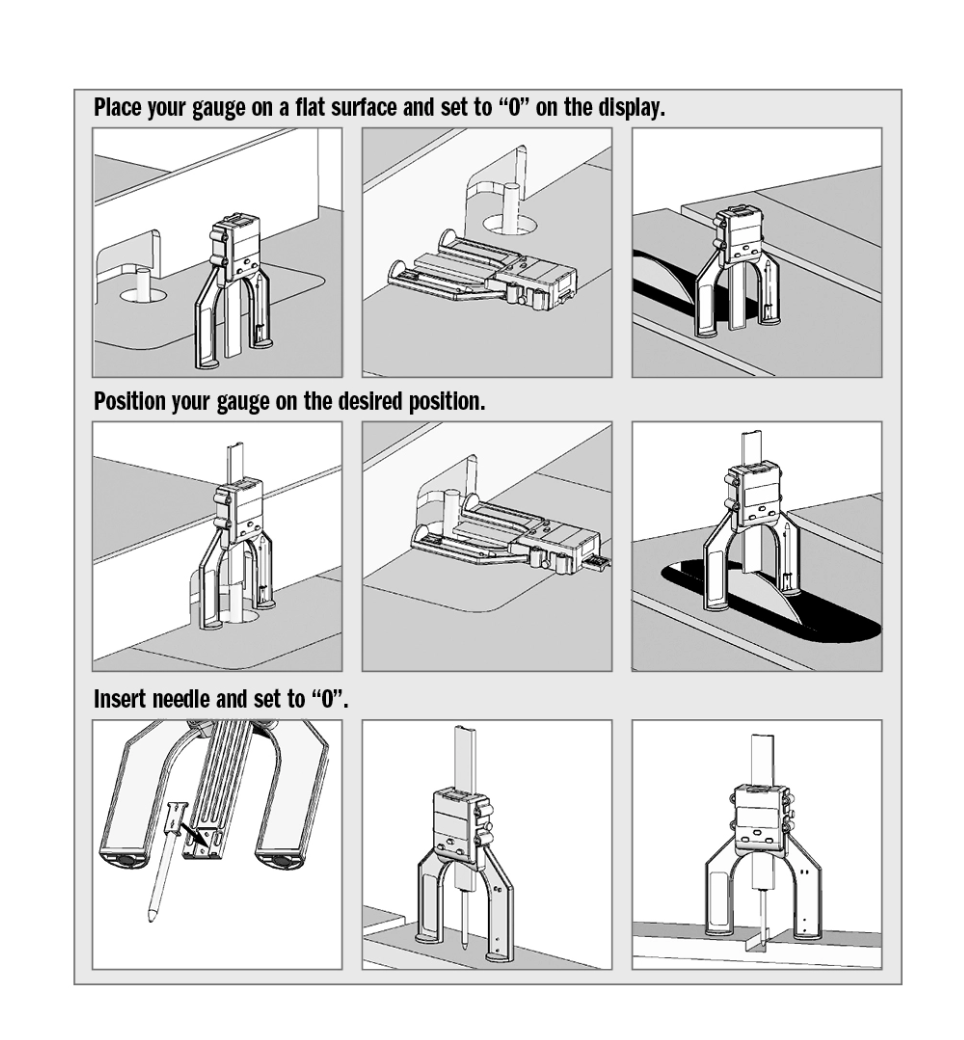 CMT Orange Tools Digital Height Gauge
JONATHAN'S HOT TAKE
No more finagling to set your router bits or table saw blade to the perfect depth of cut — this Digital Height Gauge makes ultra-accuracy a breeze.
Place the gauge on a flat surface to set it to zero, then set the feet over your bit or blade so the feeler gauge rests on top. The gauge feet are magnetic so you can adjust the height until you get to the exact measurement you're after with one hand.
Plus, it comes with an attachable needle for accurately gauging the depth of dados, drill holes, and more.

Precise measurements for router bits, saw blades, band saw blades, cutter heads, drill bits, holes depth

Measuring ruler with Metric/Imperial scale and locking screw

Horizontal & vertical measuring

Digital easy-to-read display

Self-standing with magnets, for setting cutting depth on router tables and low profiles for back fence adjustment

Instruction manual
TECHNICAL DETAILS:
 Measuring range:       Scale: 0~80mm (0~3-1/8");
 Needle:                       0~50mm (0~2")
 Wide opening:            60mm (2-23/64")
 Resolution:                 0.05mm (0.002")
 Accuracy:                    ±0.1mm (±0.004")
 Battery:                       Included
 Battery Type:               CR2032-3V; Lithium Button Cell