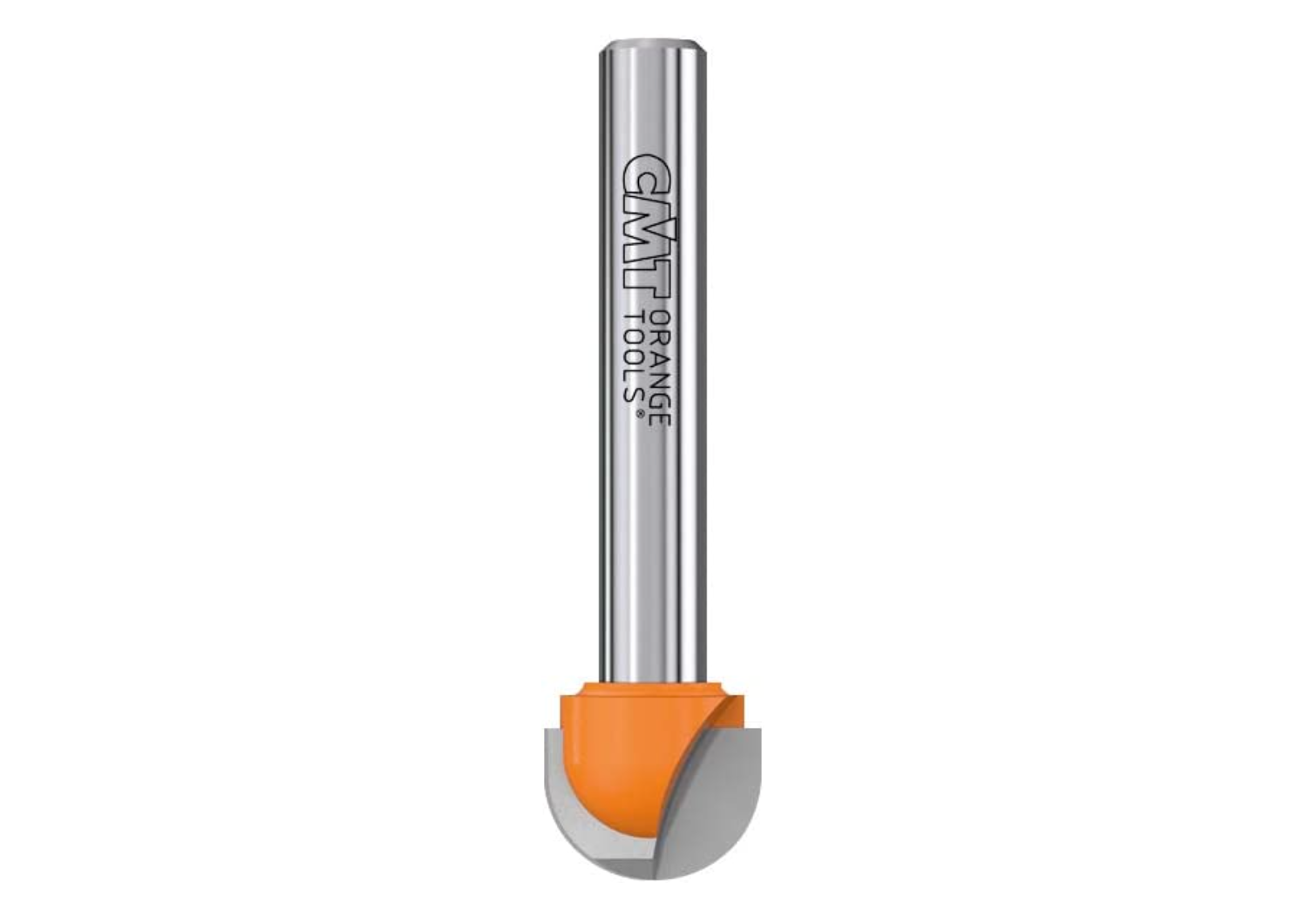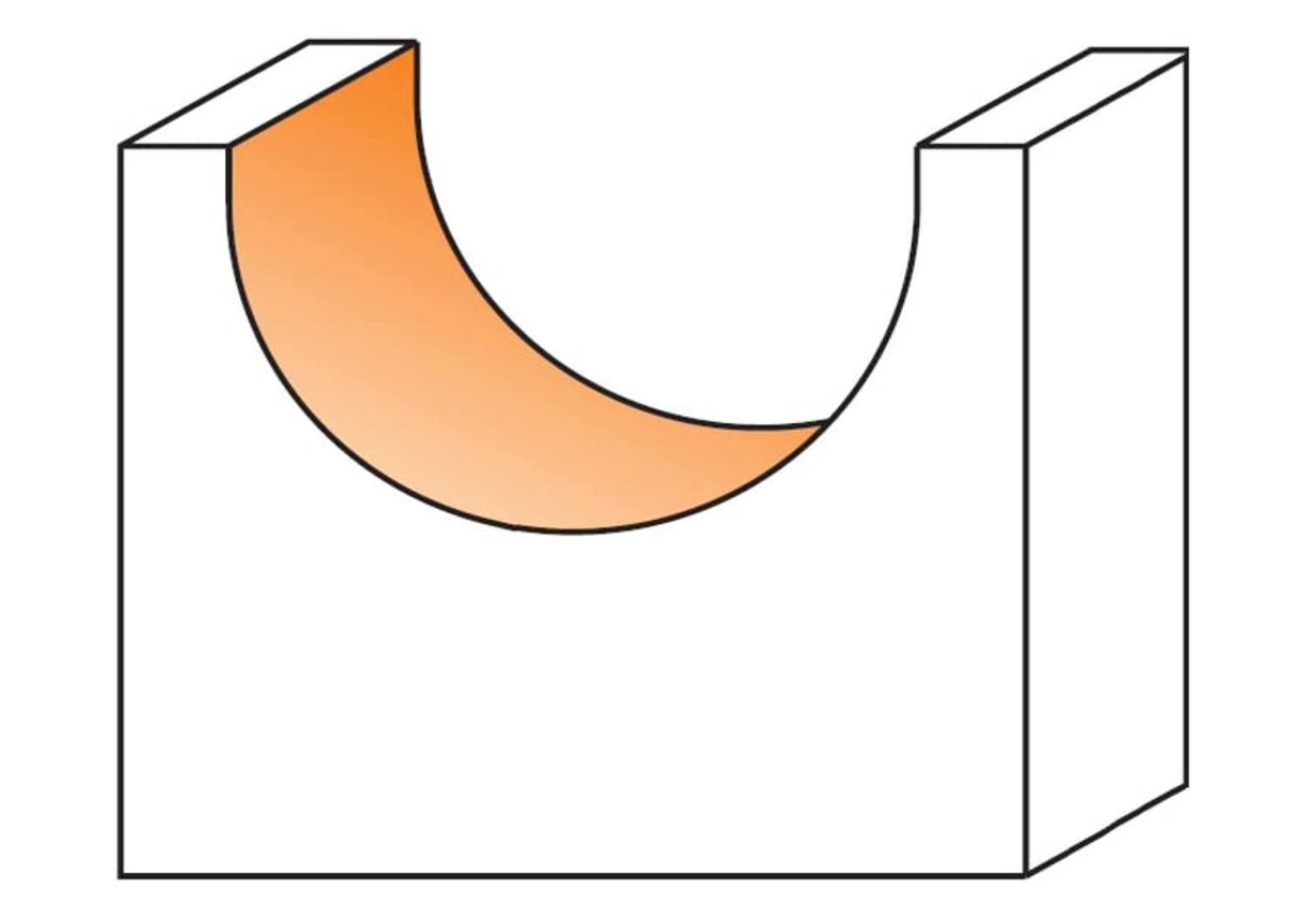 CMT Orange Tools Round Nose Bit, 1/4-Inch Shank, 1/4-Inch Radius
CMT Round Nose Bit, 1/4-Inch Shank, 1/4-Inch Radius, Carbide-Tipped
A favorite item for professional sign makers, this bit features a super-strength steel body, Non-Stick Orange Shield Coating, and cutting edges made of SinterHip Hi-Density Industrial Chrome Carbide for a long-lasting performance.
It's the perfect bit for cutting juice grooves in cutting boards, or any situation where you need a smooth rounded groove.
 More than one pass is recommended when making cove edges. To prevent splintering, begin with a shallow initial pass and make subsequent deeper passes.
Shank: ¼"
Radius: ¼"
Cutting Diameter: ½"
Cutting Length: ⅜"
Length: 2"