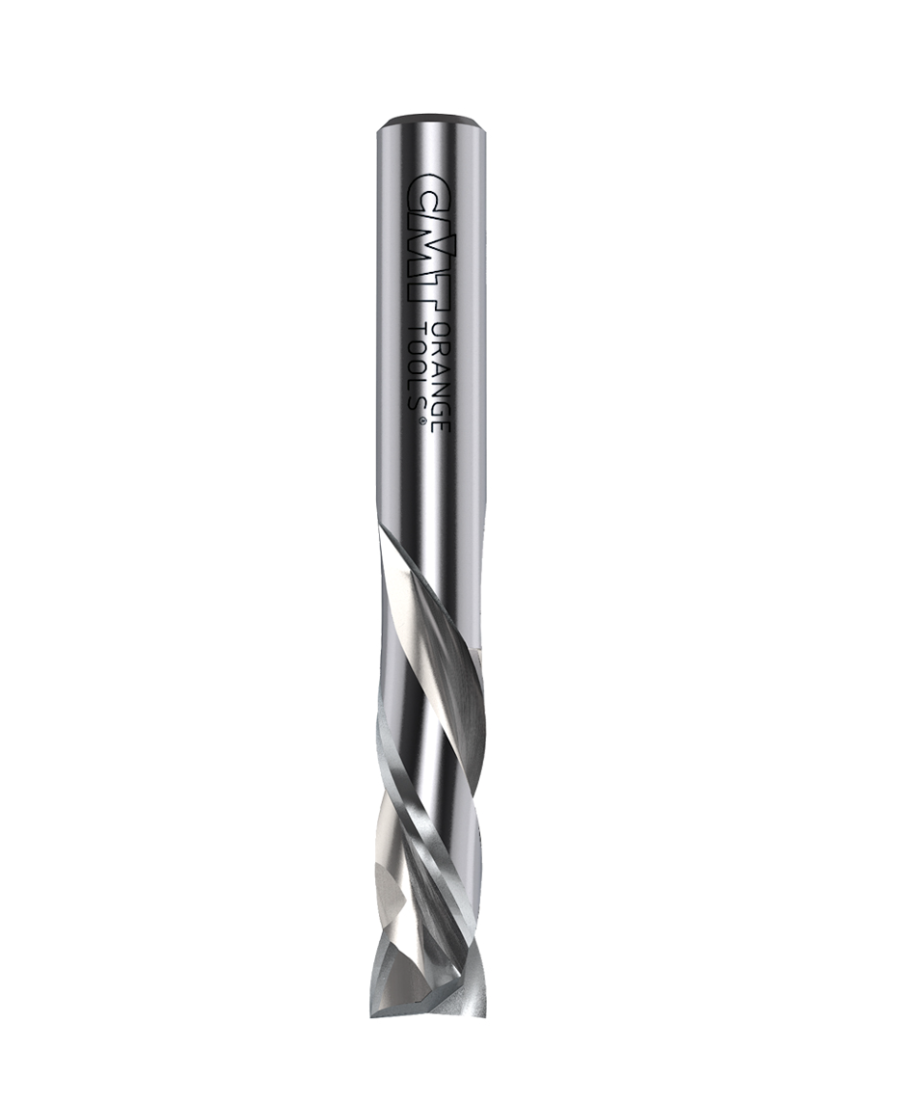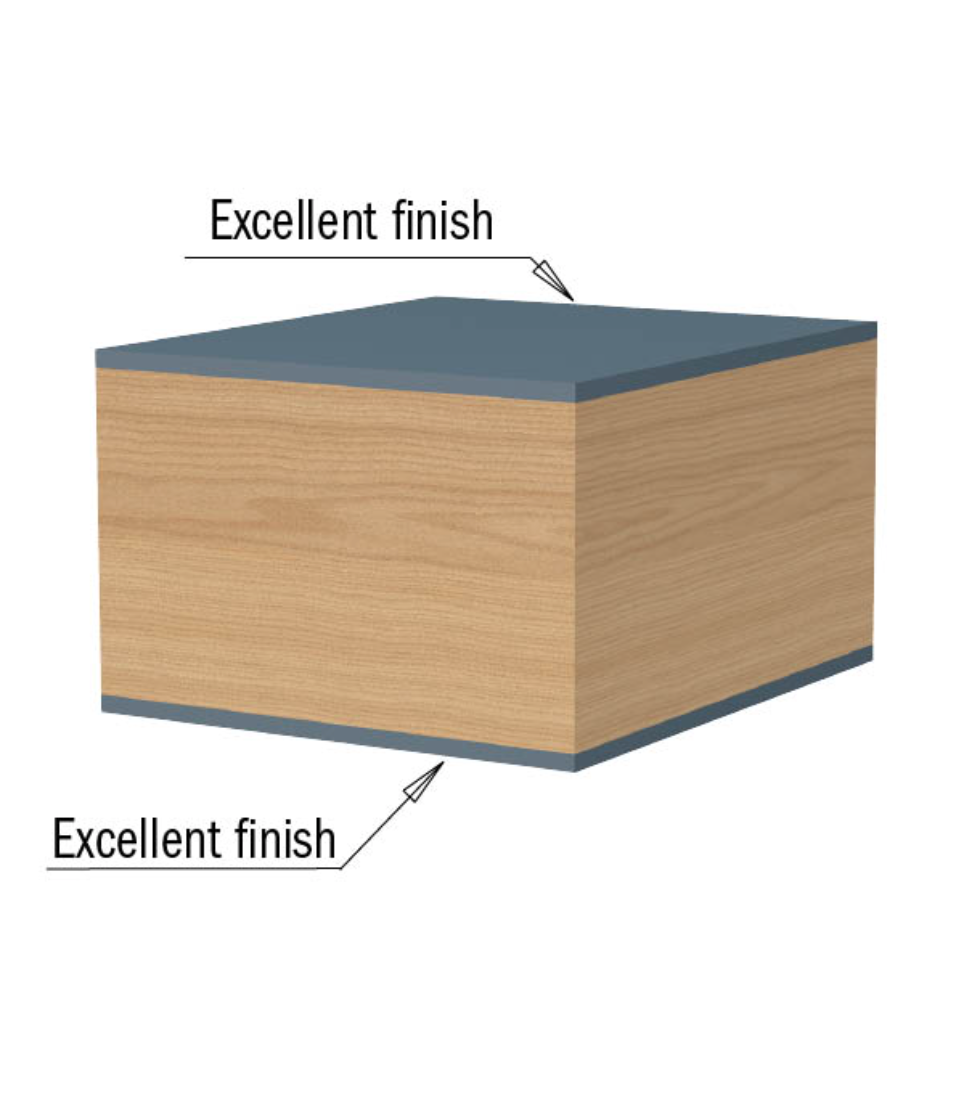 CMT Orange Tools Solid Carbide 1/4" Compression Bit
CMT Solid Carbide Compression Bit, 1/4-Inch Diameter by 7/8-Inch Cutting Length, 1/4-Inch Shank
This solid carbide compression bit features a down-cut flute design by the shank and an up-cut flute design by the tip. 
This creates a clean edge on both sides of a board when making full passes, and helps with chip evacuation when cutting grooves (as long as the up-cut portion is below the surface of the wood).
It's made of a special super-micrograin carbide formula for extremely sharp and longer lasting cutting edges. The new low-angle spiral is designed to shear wood cleanly and provide excellent chip ejection. As a result, the tool will run cooler and the cutting edges will last longer. 
Used for cutting, copying, panel sizing and any routing applications on solid wood, wood composites, plastic materials, and laminates. Use a high feed speed on well-clamped workpieces. Can be used on machining centers, point to point machines, CNC routers, and hand-held routers equipped with chucks or adaptors.
2+2 Cutting Edges, Right-Hand Rotation.
Shank: ¼"
Diameter: ¼"
Cutting Length: ⅞"
Length: 2 ½"