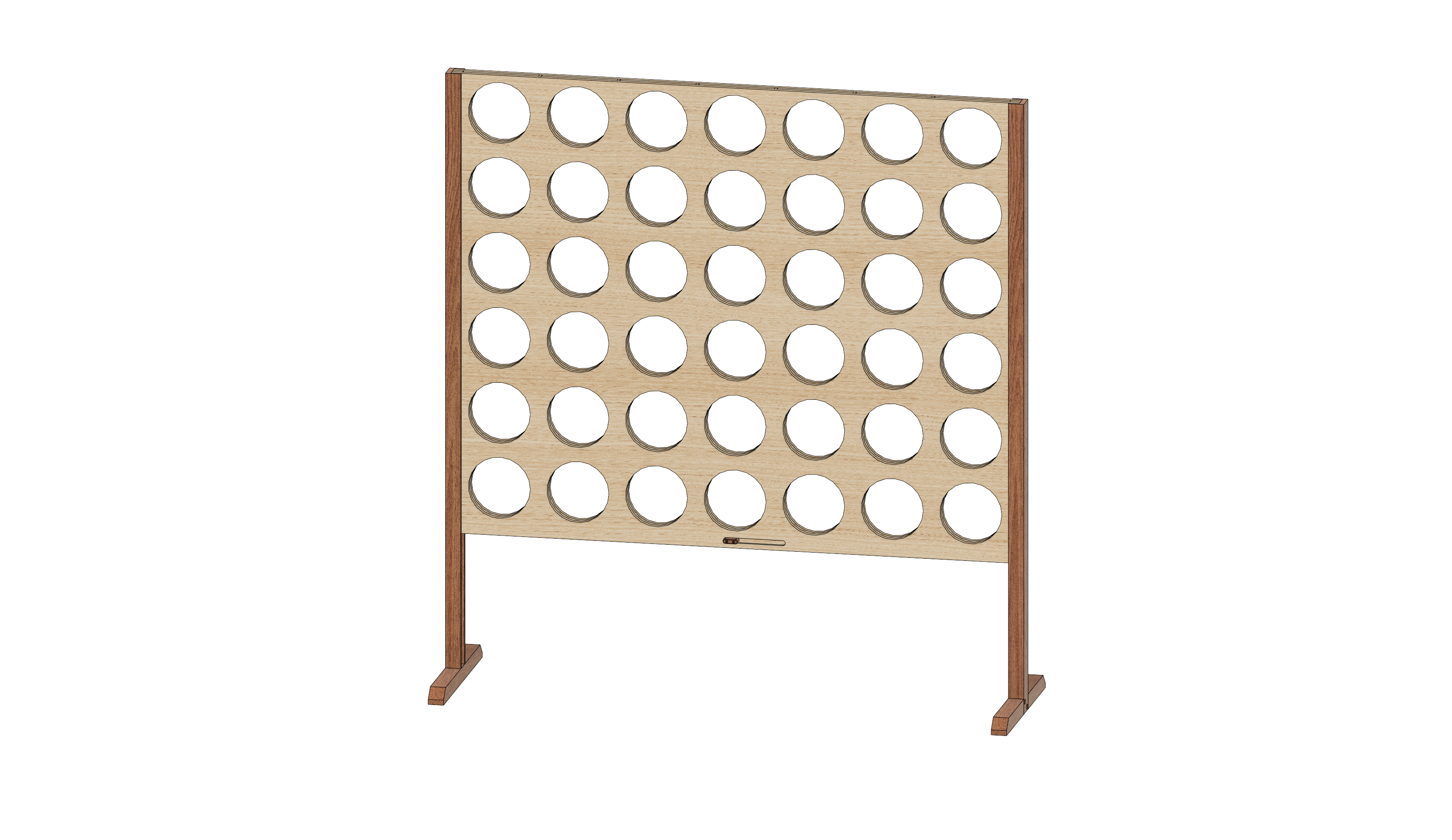 Giant Connect 4 Build Plans
Relive one of your favorite childhood games, Connect 4, but in giant form!
This mega version of the game is great for parties, small get togethers or just for having a fun time at home.
A simple and fun project made from 1/2" Baltic Birch and 6/4 hardwood.