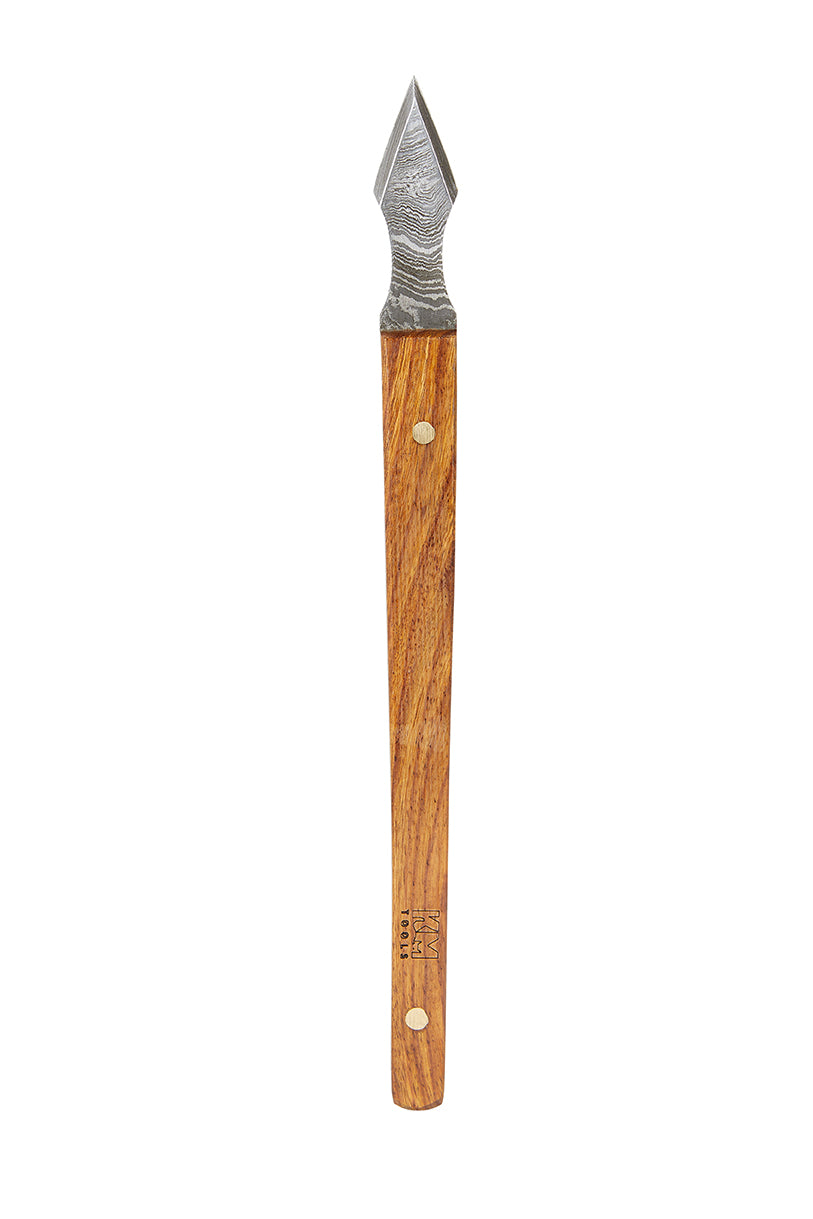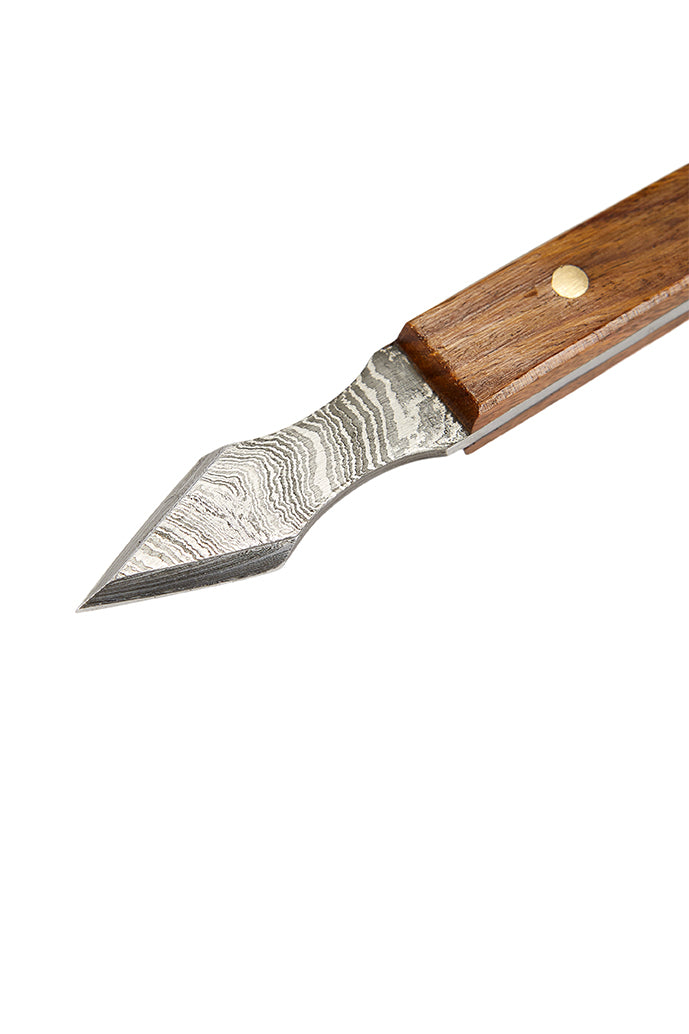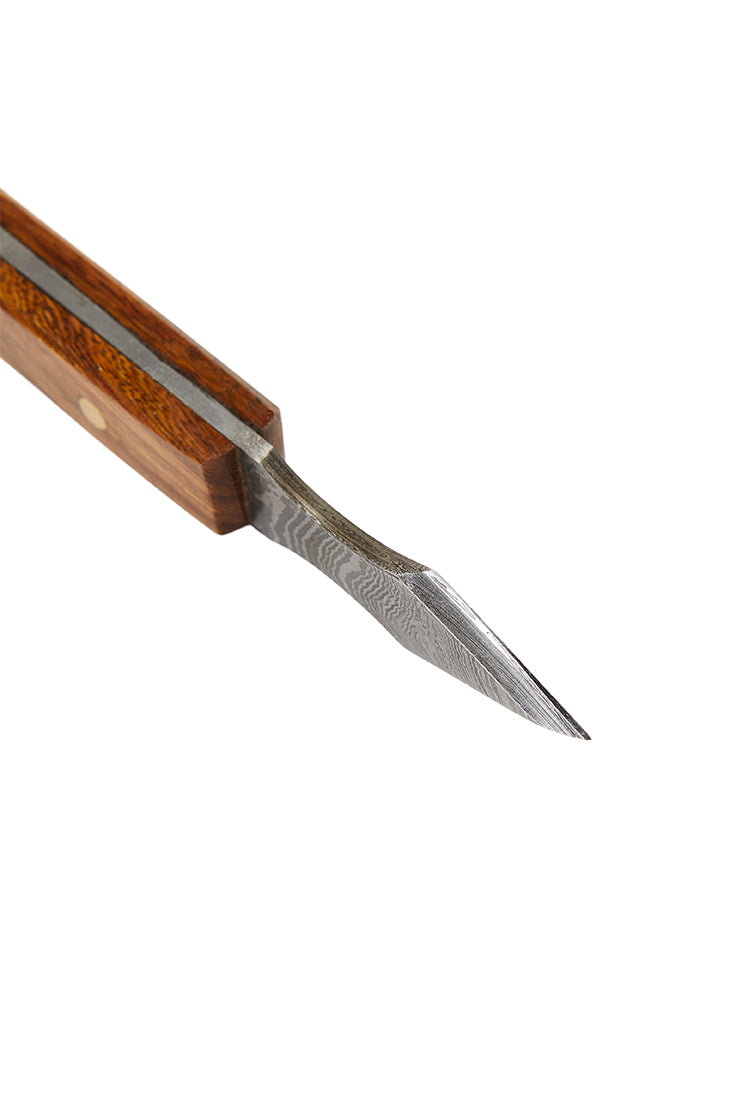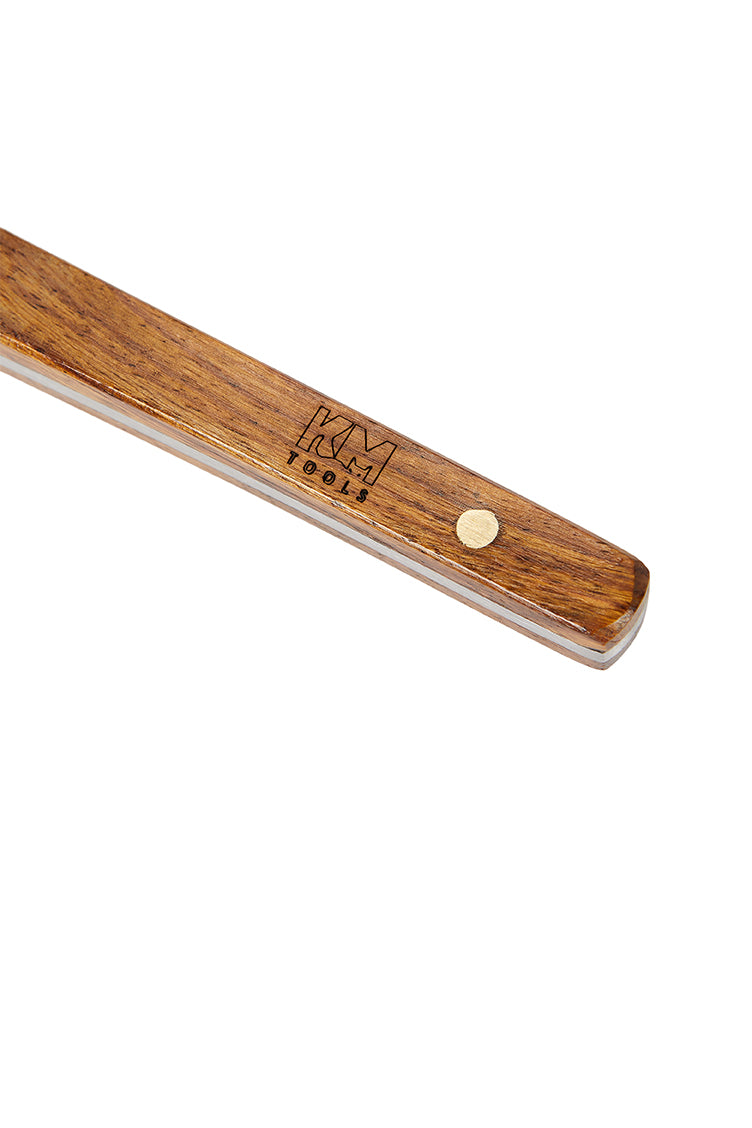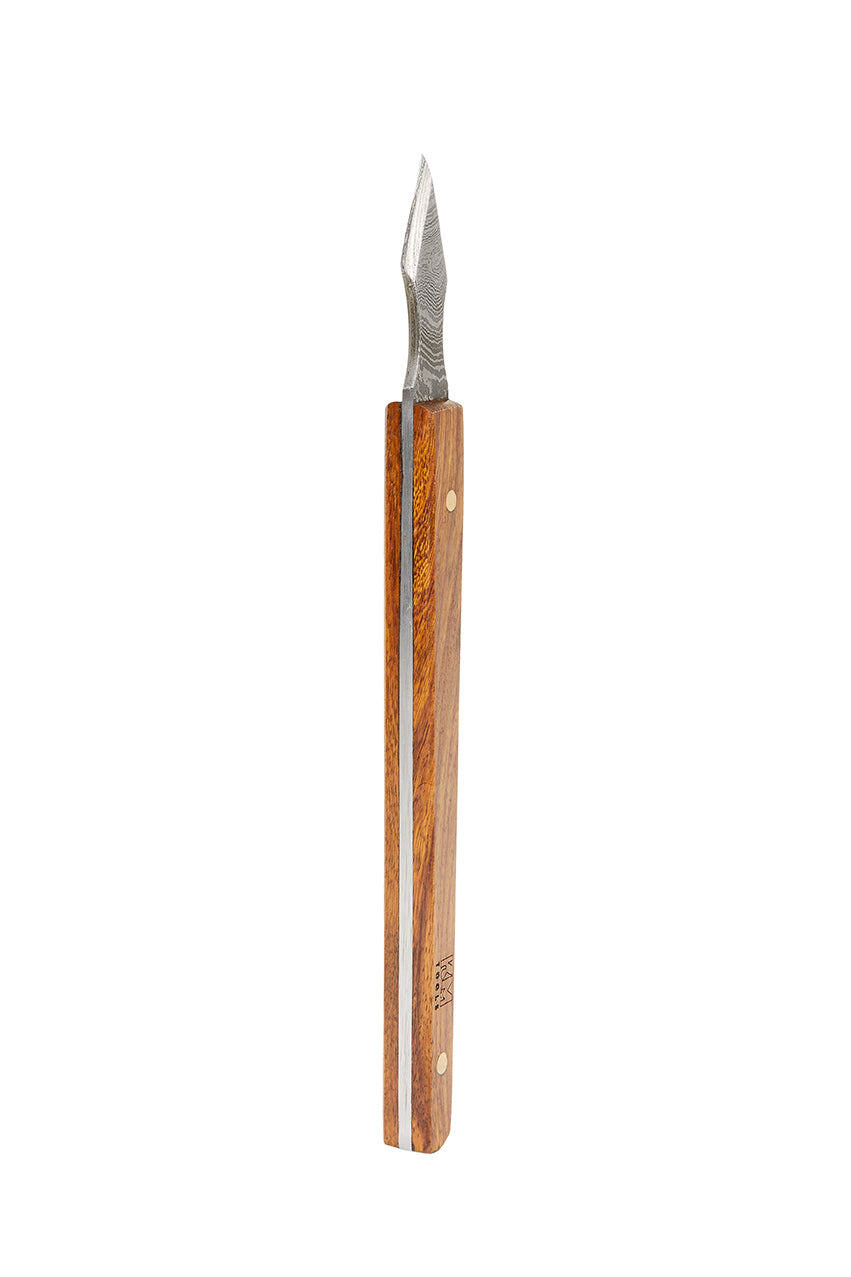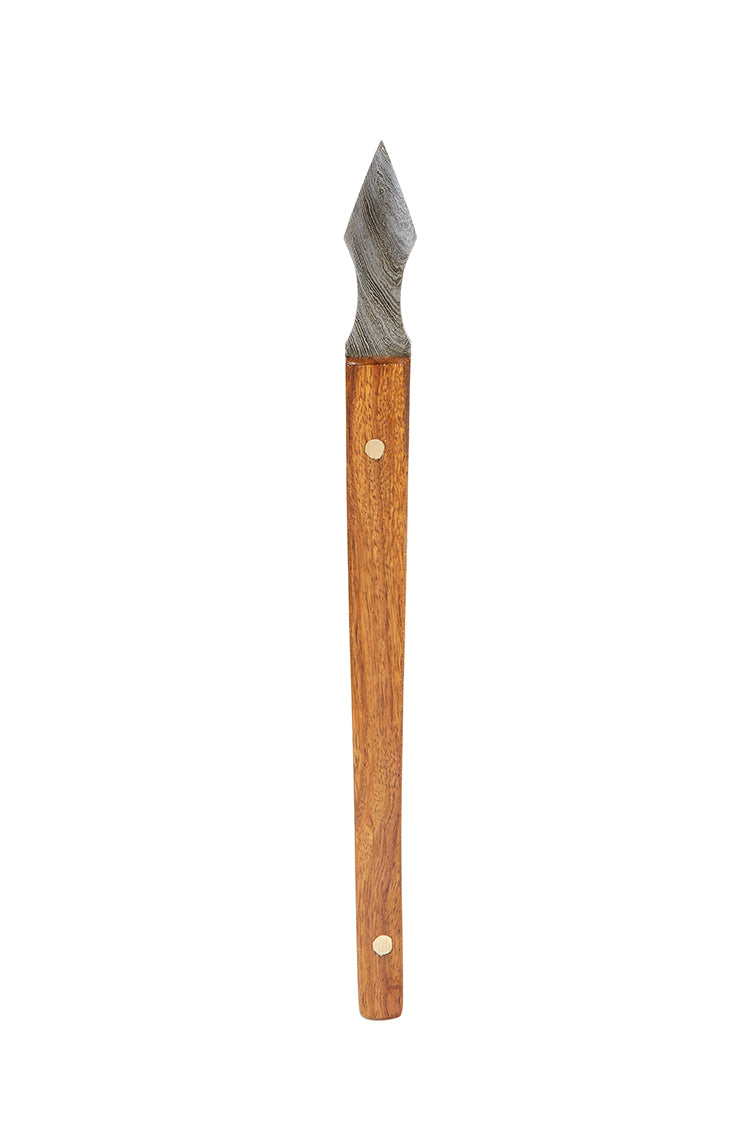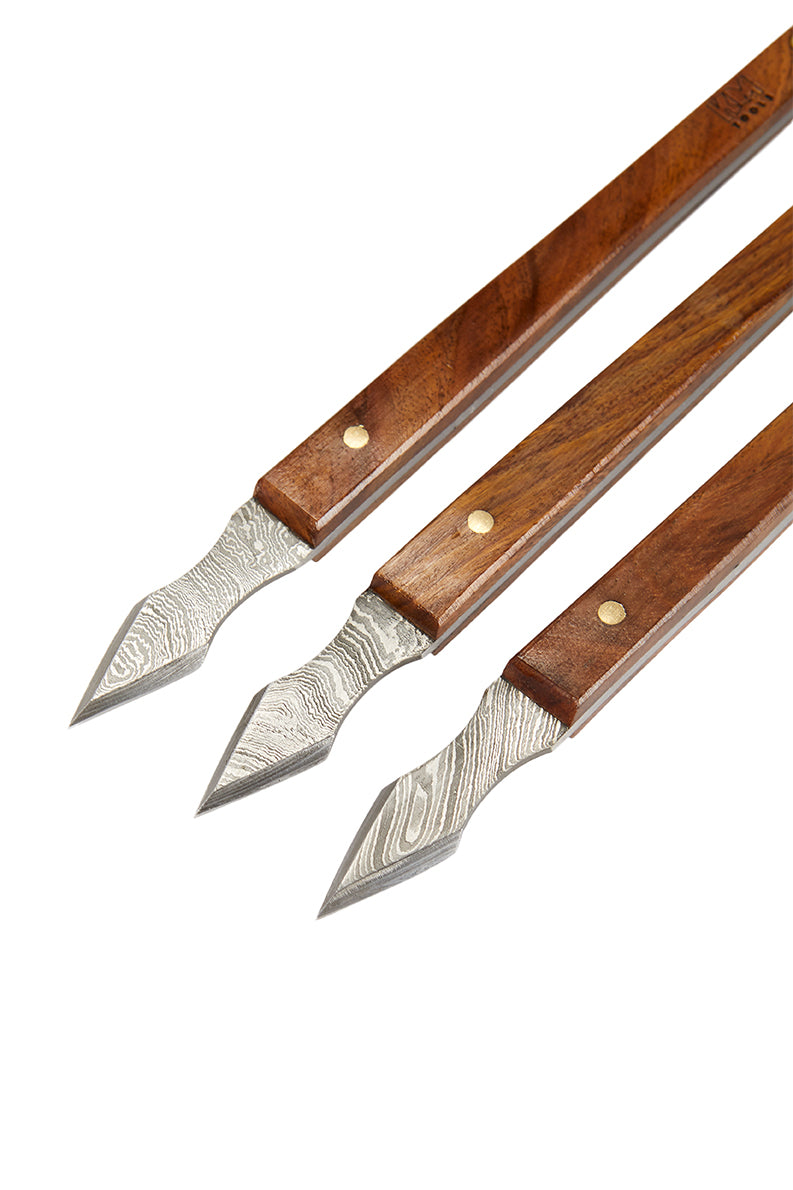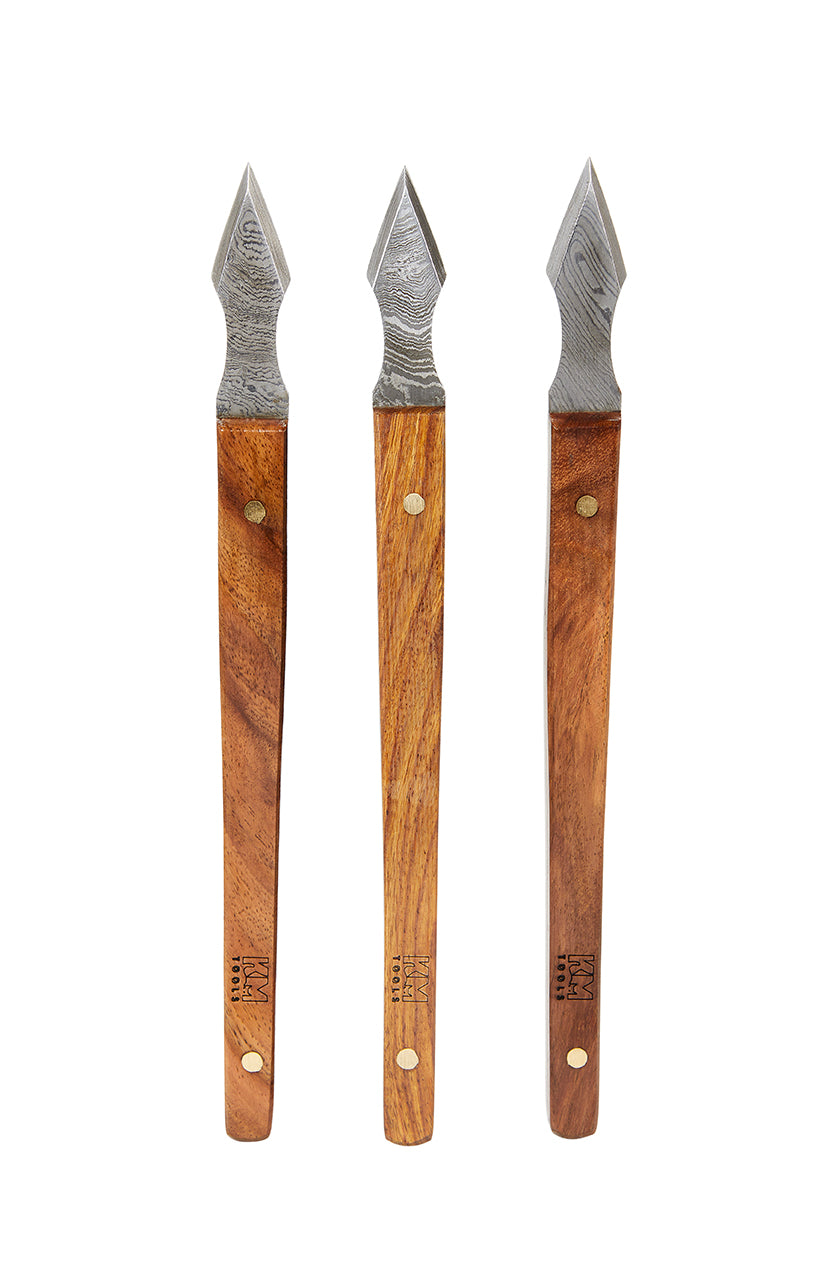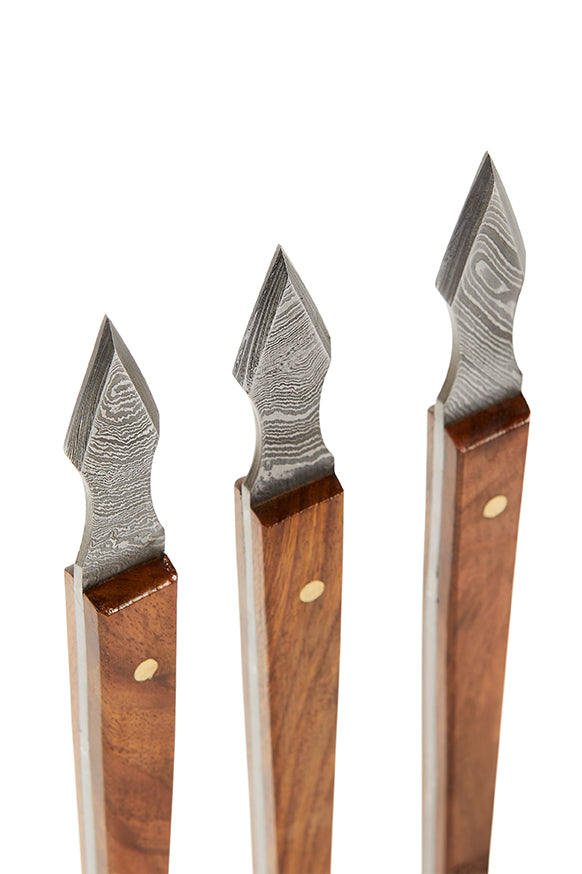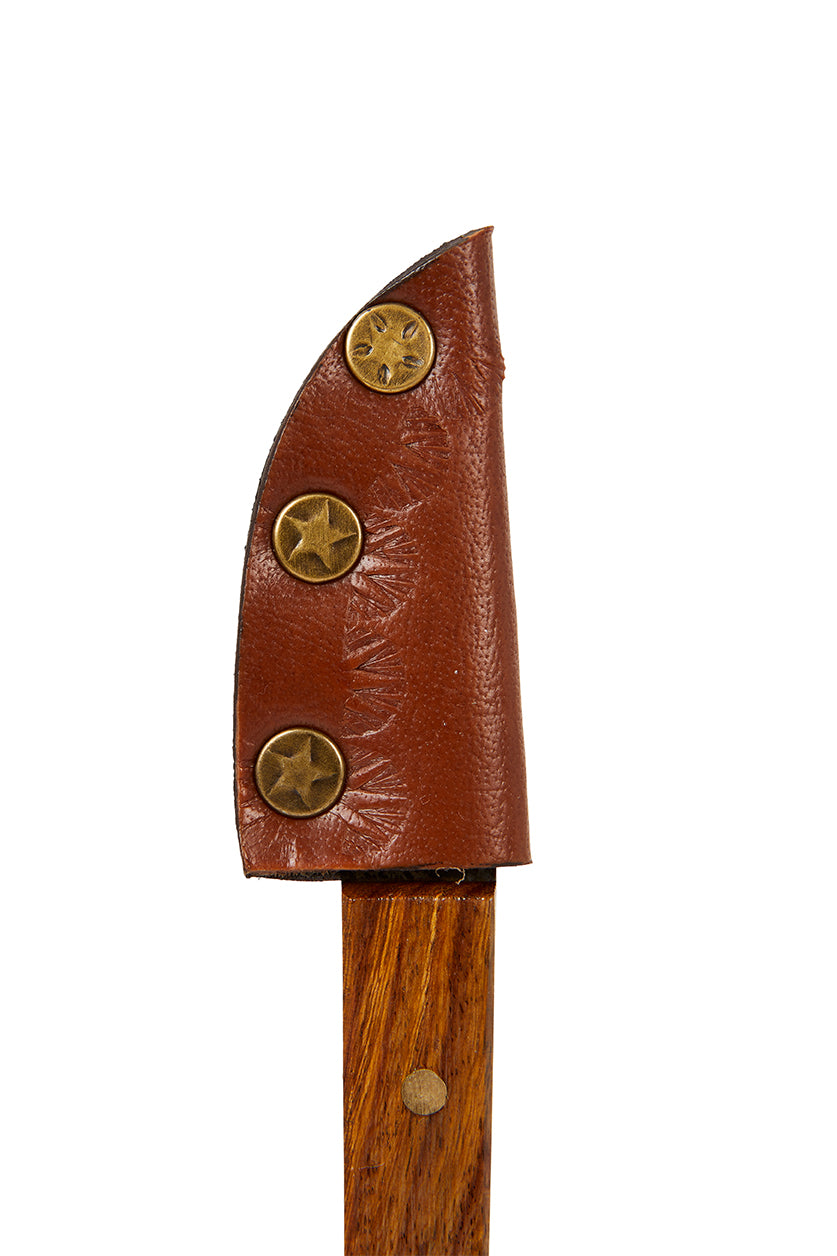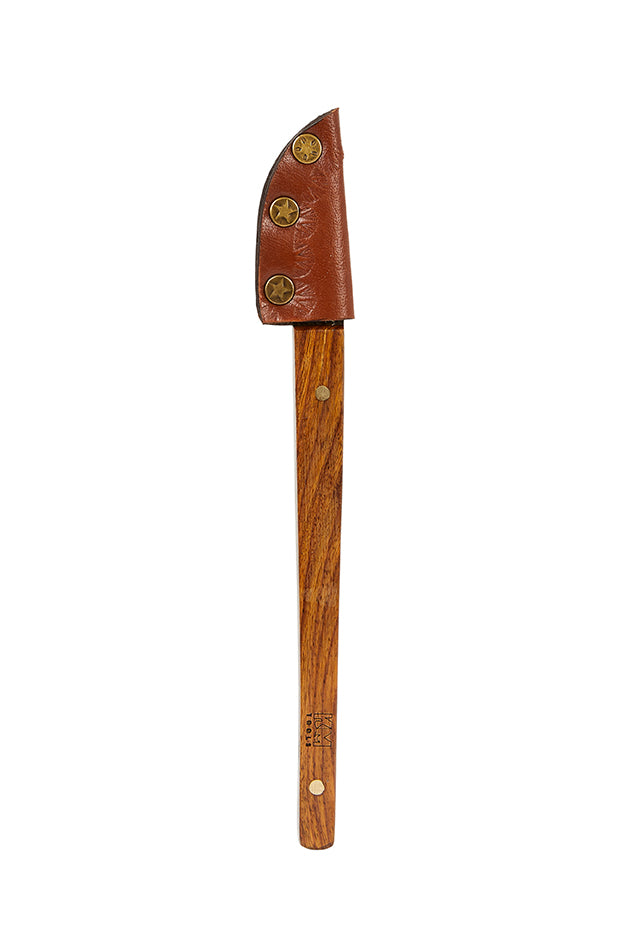 Damascus Steel Marking Knife with Leather Cover
Black Friday/Cyber Monday Special: Save 50% on this Damascus Steel Marking Knife when you spend over $100 

Jonathan's Hot Take:
This Damascus Steel Marking Knife may be the coolest marking knife ever. And I have a lot of marking knives.
Damascus steel not only looks incredible — it's prized for being hard without being brittle, and is amazing at maintaining a sharp edge.
At only .1" thick*, the blade is perfect for fine joinery where you need to fit between tight dovetails. But it's also hefty enough for gouging deep lines when needed.
The entire marking knife is 8" long, and the blade 2" long.
And the included leather cover makes sure you don't accidentally mark yourself instead of your workpiece.
The maker of these tools has been manufacturing high quality woodworking and carving hand tools in Pakistan for over three generations. 
*All their tools are hand-forged, and as a result each tool is unique and may vary slightly in appearance from the photos… but that's what makes 'em special.
I've been absolutely blown away by the quality of the craftsmanship. Not just in how well their tools work — but how friggin' cool they look.
Whether you're doing green woodworking or fine furniture making, these tools are sure to become some of the most prized in your shop.
Specifications
Blade Material: Damascus Steel
Handle Material:
Length of Cutting Edge: 2"
Overall Length: 8"