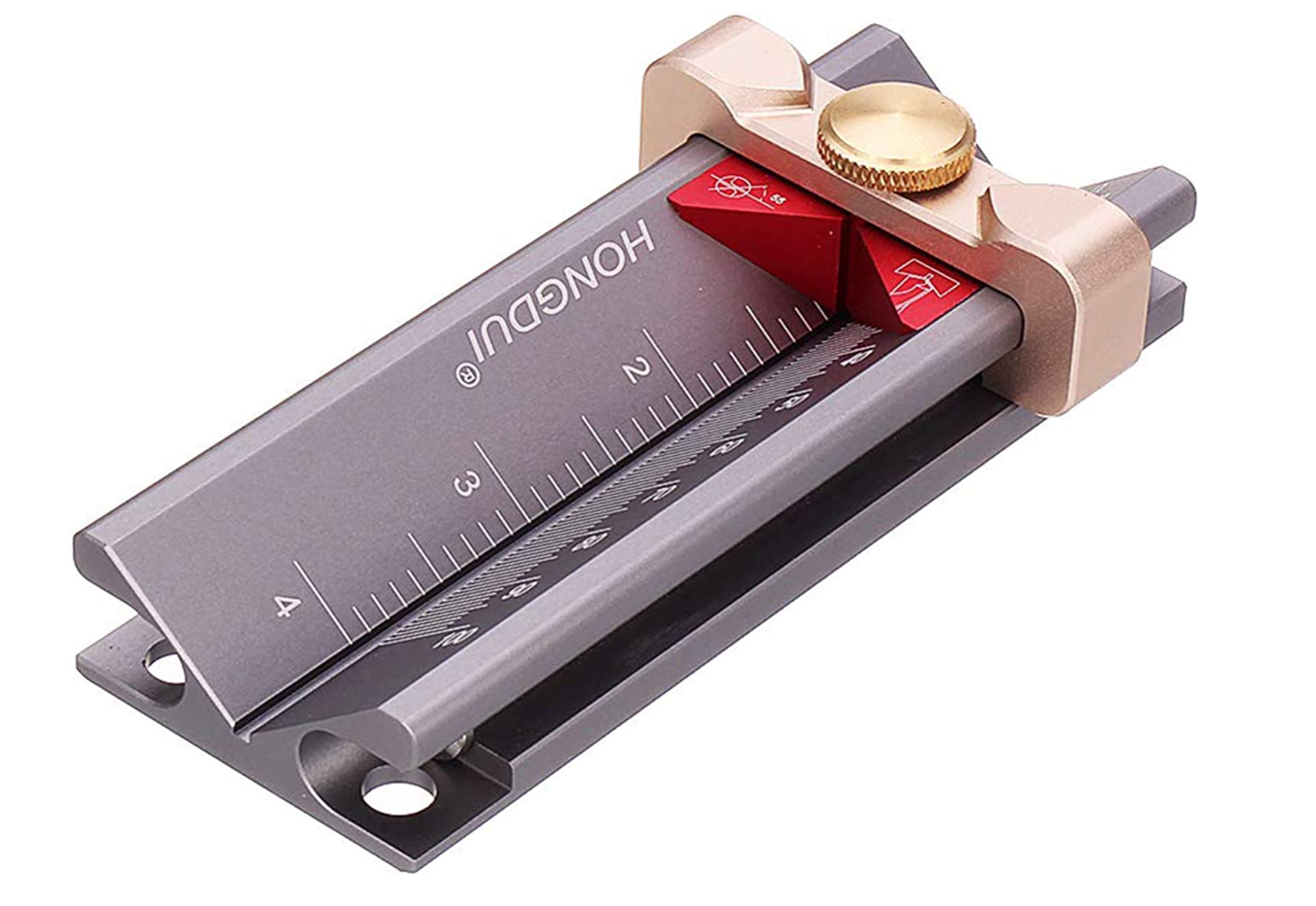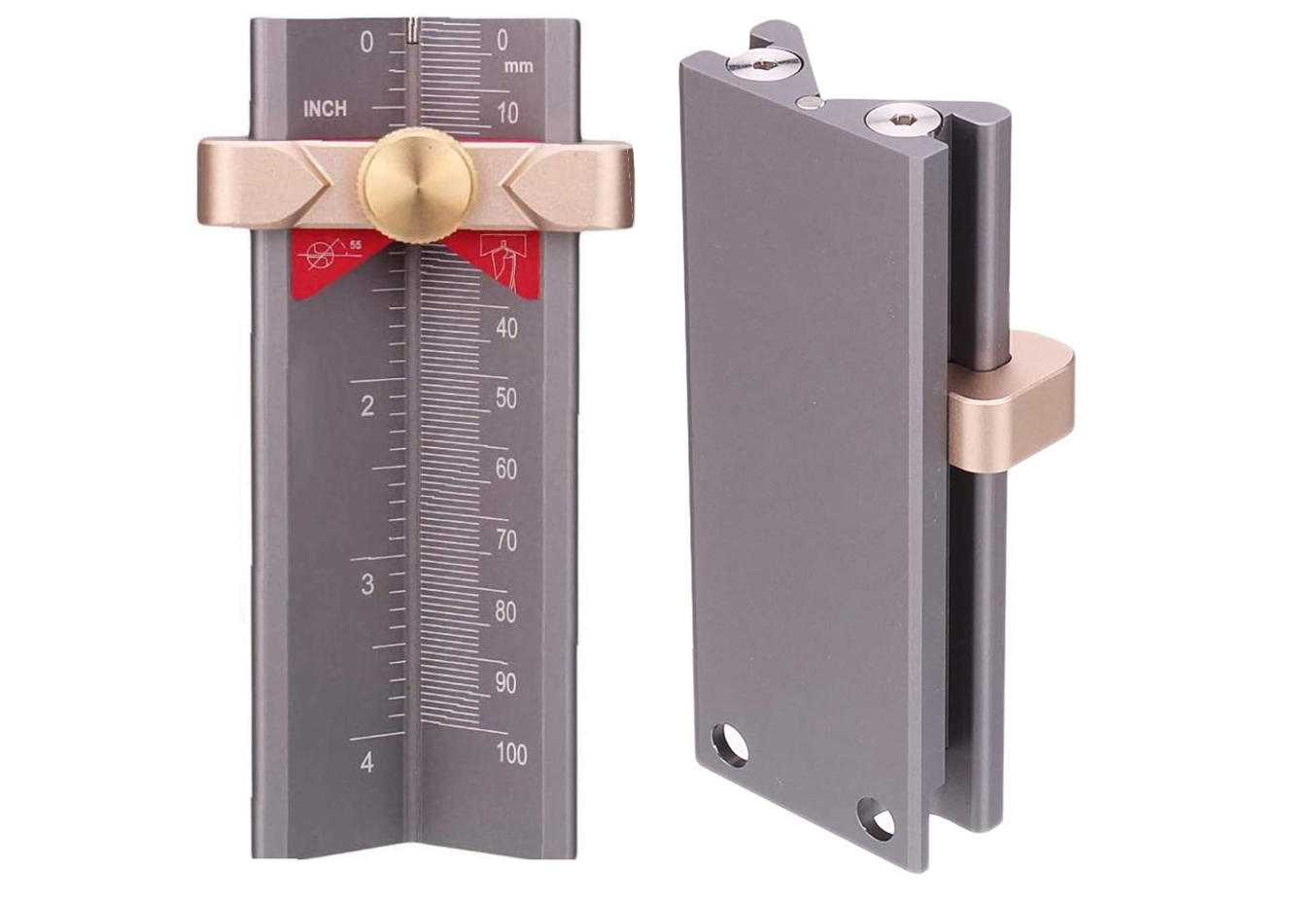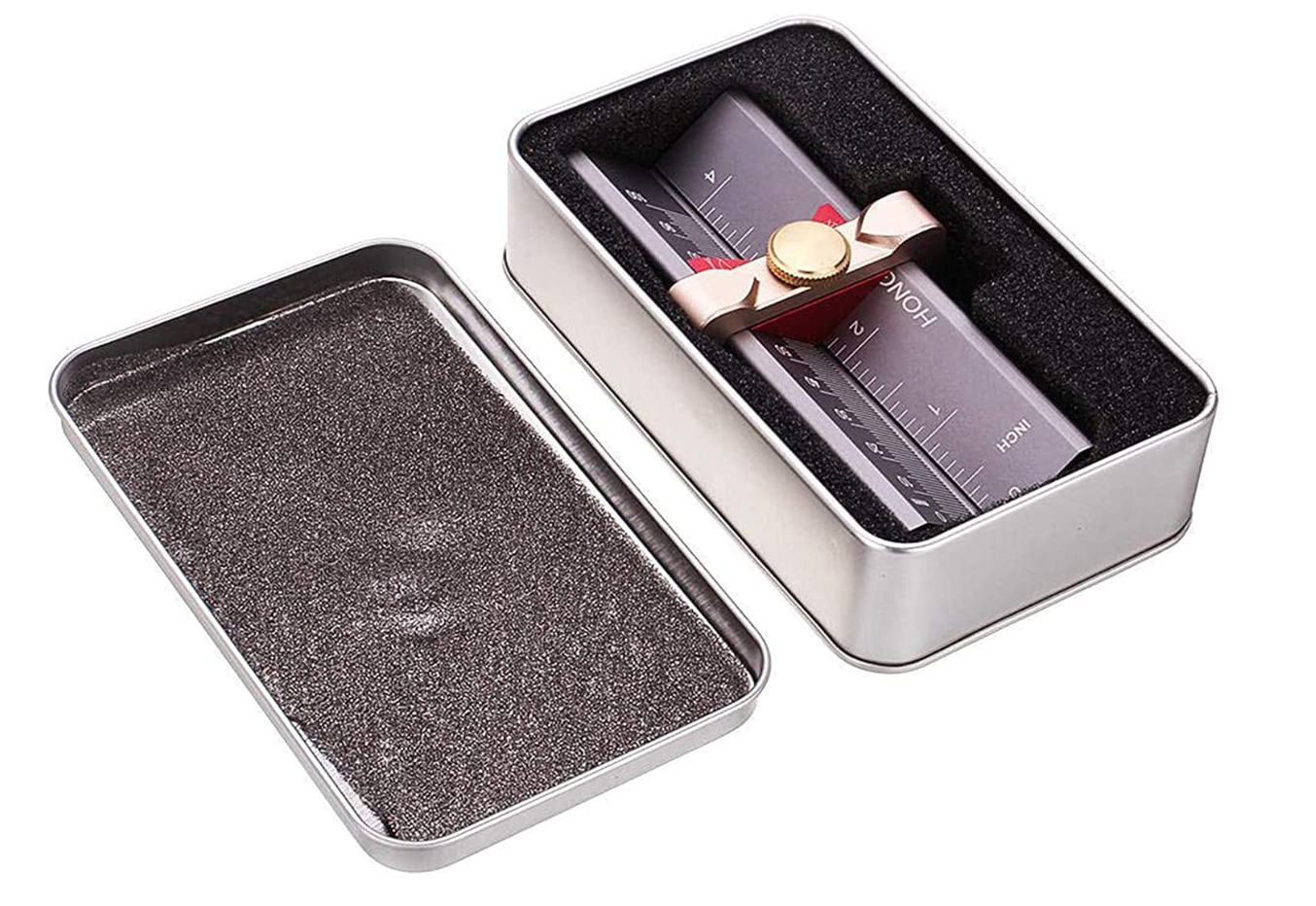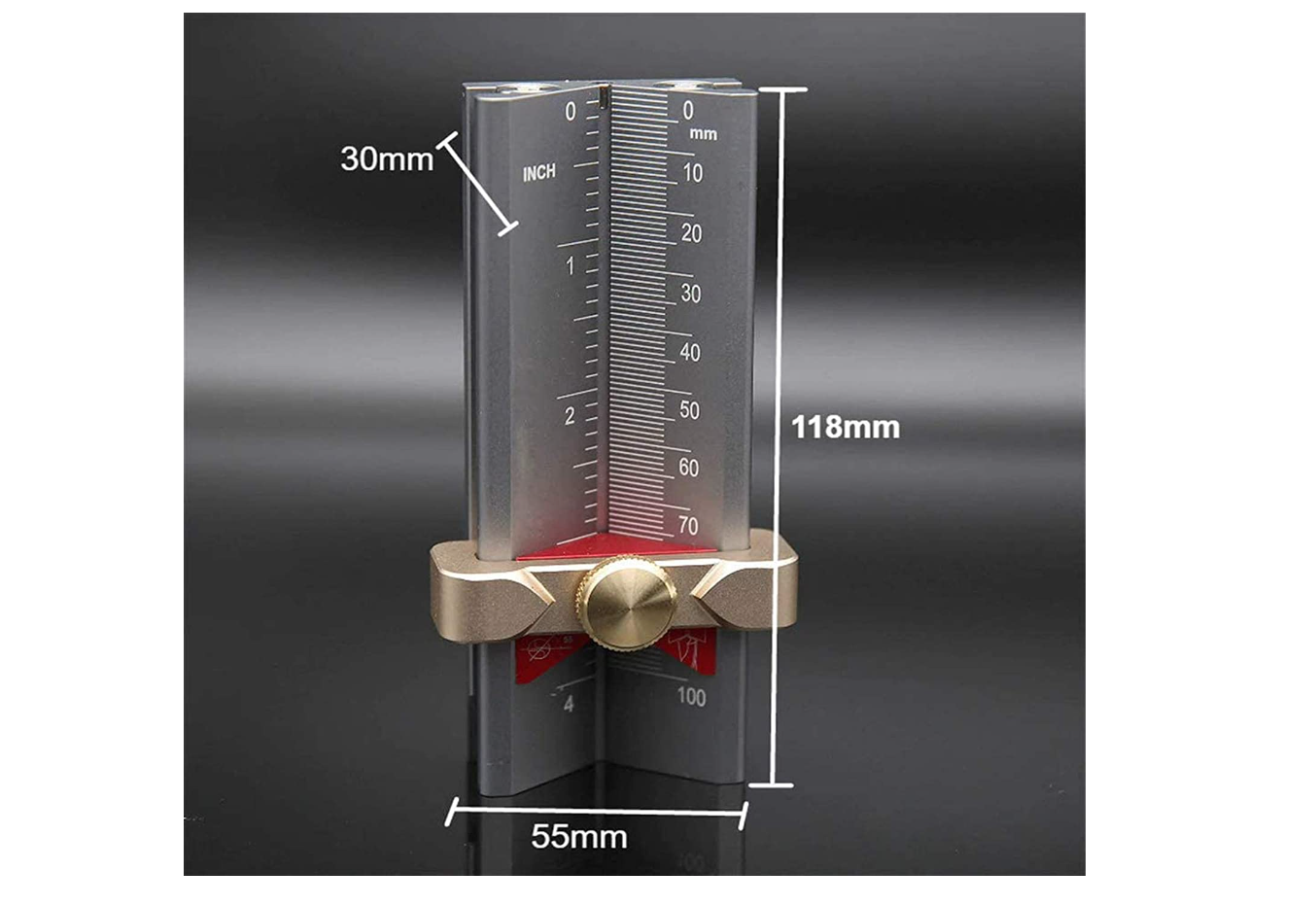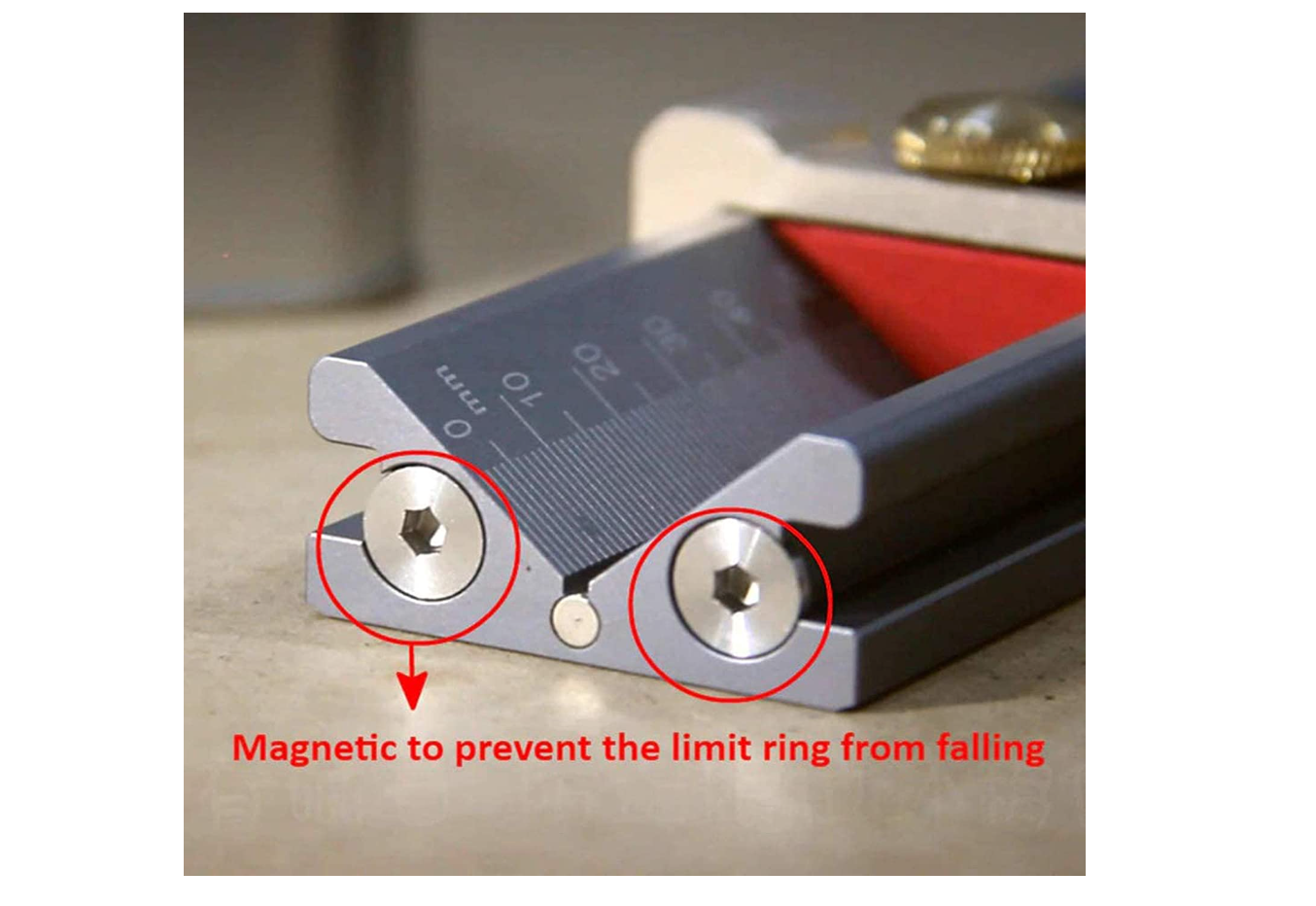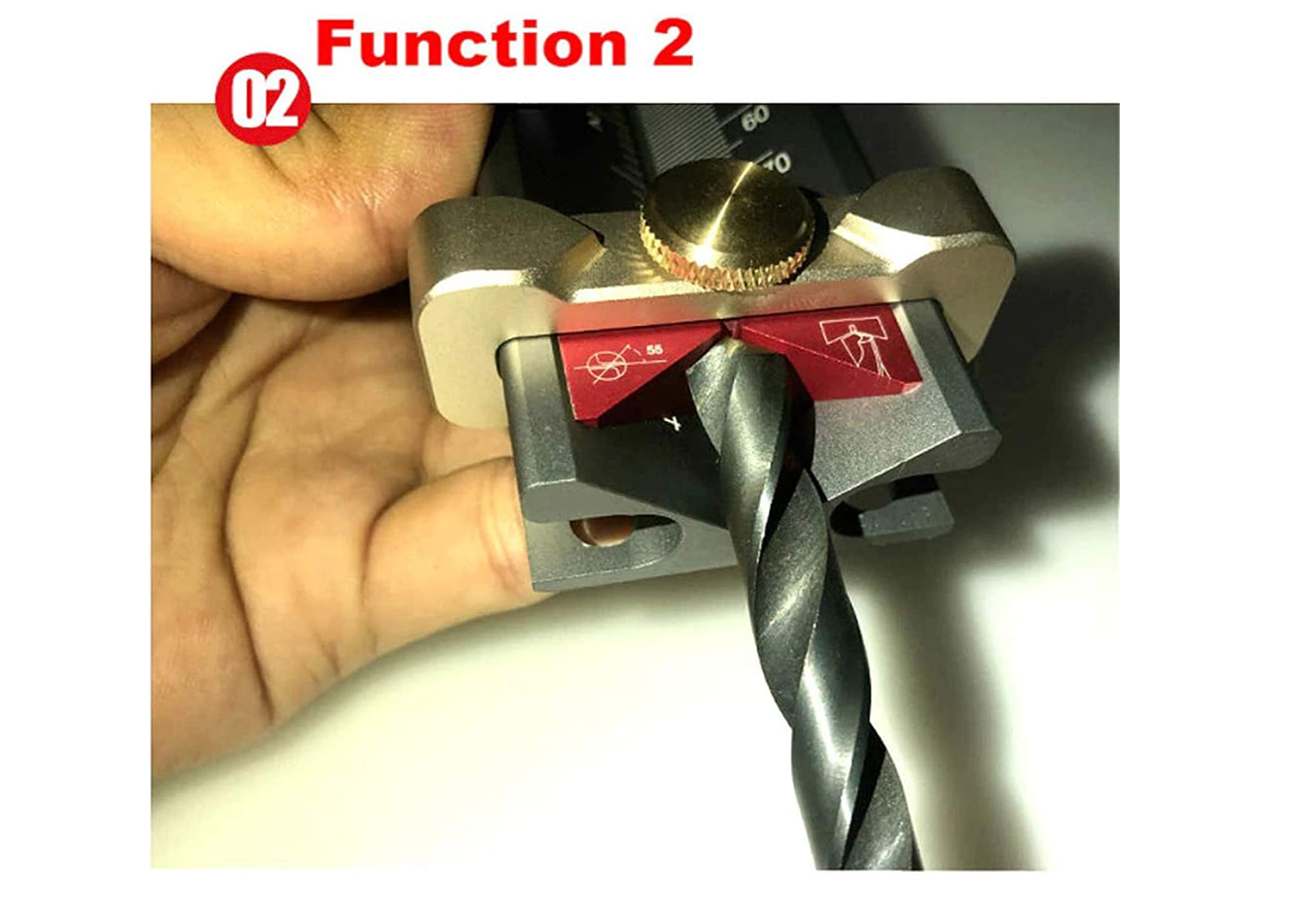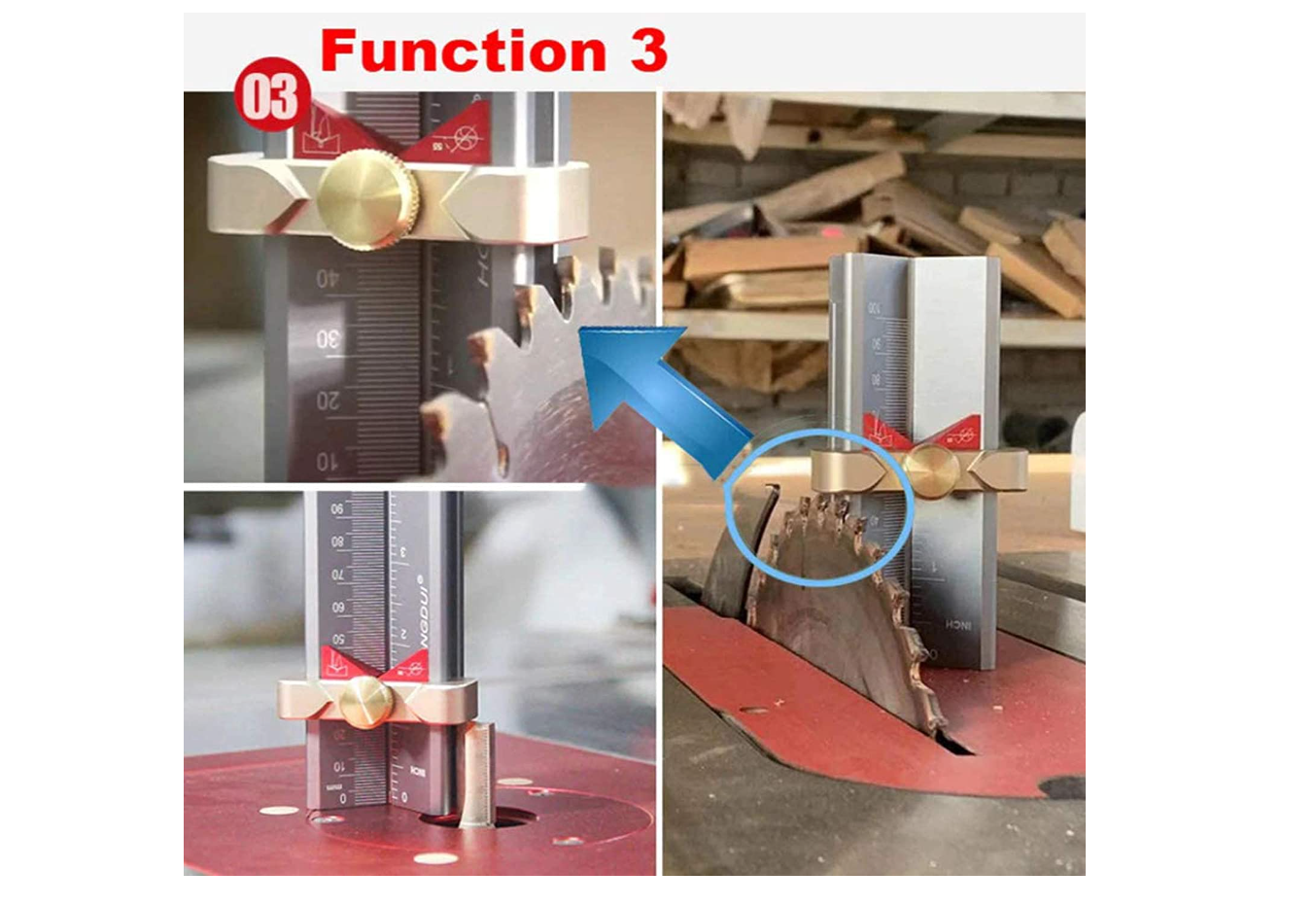 Jonathan's Hot Take: 
This Drill Bit Depth Gauge makes it super easy to accurately set a stop collar on a drill bit for an exact hole depth, or the stop on your drill press.
The angle bed with graduated measurements in imperial and metric holds the bit without it sliding around. Adjust the fence to the right cutting depth, then throw on the collar.
Magnets at the top of the tool hold the collar in place while you lock it down so your hole depth is ridiculously precise.
This tool makes it easy to set cutting depths anywhere from 0" to 4" (0 - 100 mm).
You can also flip it upside down and use the fence to set cutting depths for your table saw blade or router bits on the router table.
Made of durable aluminum alloy, this gauge will last as long as you need it.
I consider Hongdui to be one of the greatest tool manufacturers of our time — and this is no exception.
Specifications:

Material: aluminum alloy

Main color: silver

Unit: metric and inch

Package Size: 134mmx80mmx36mm

Measuring Range: 0-100mm / 0-4inch