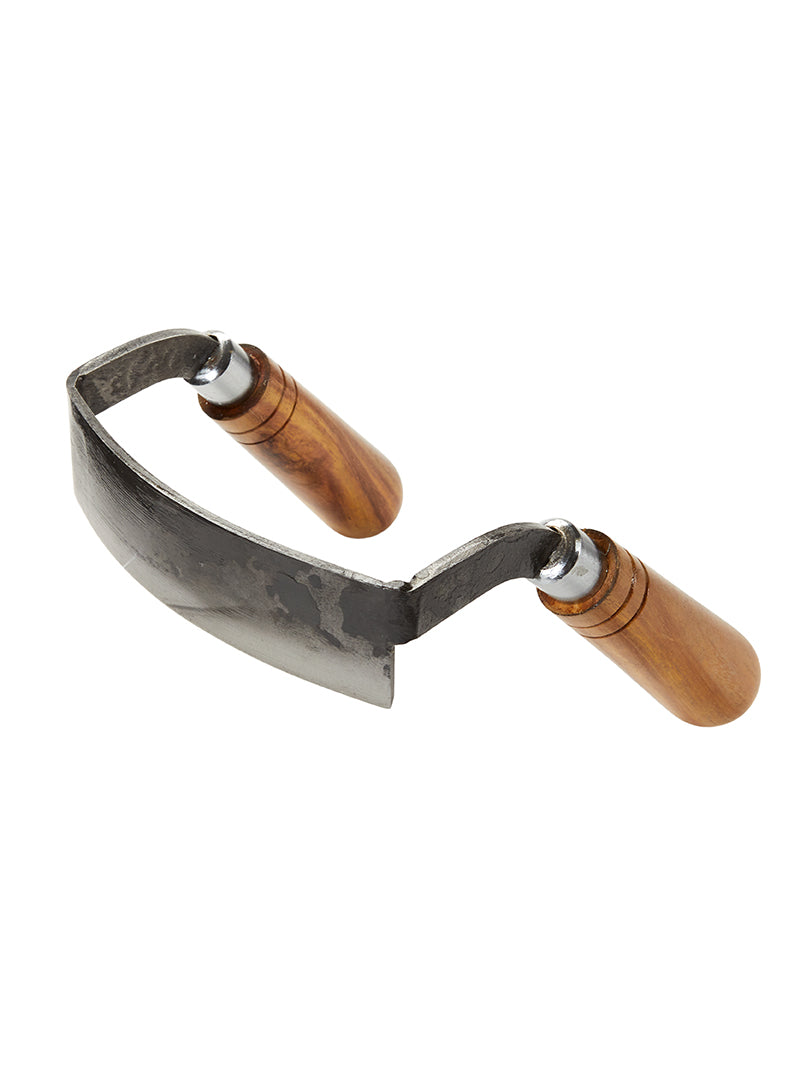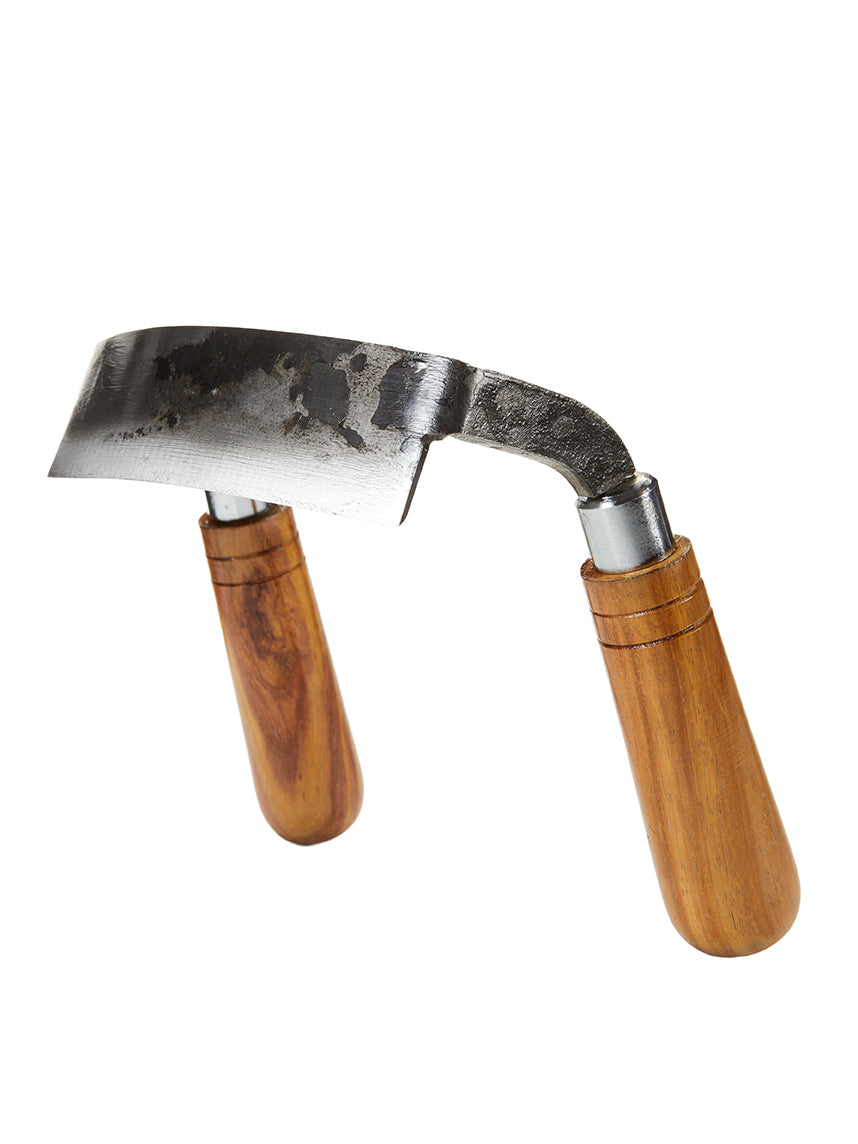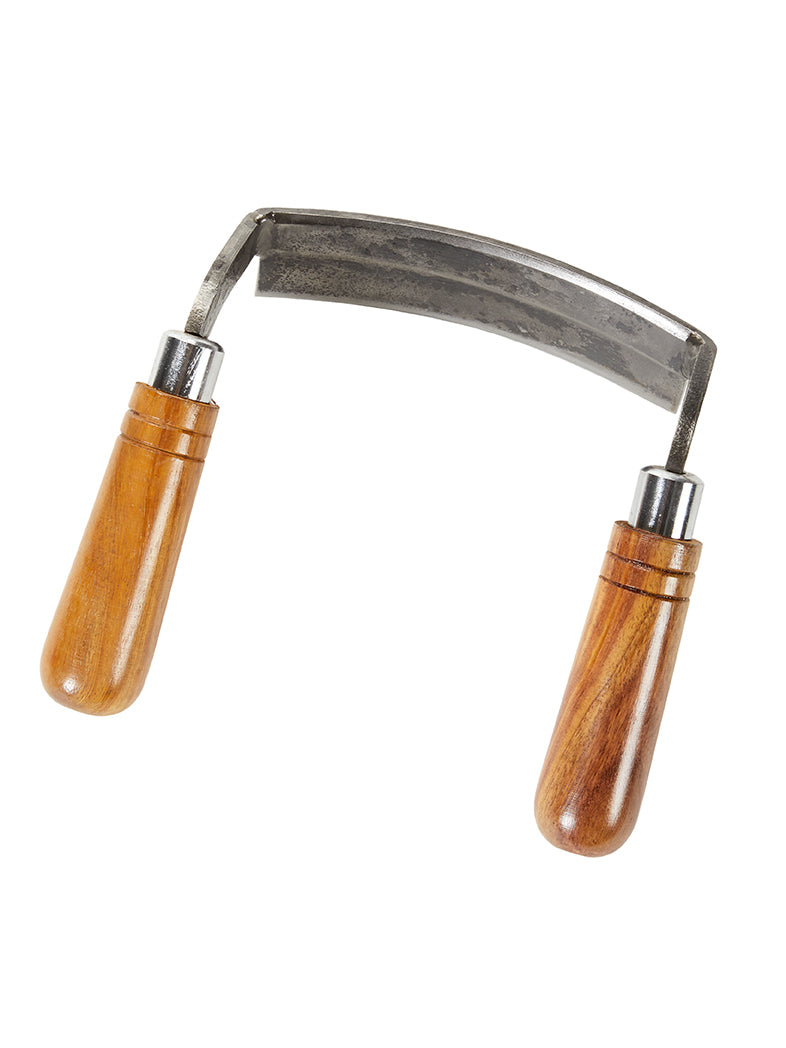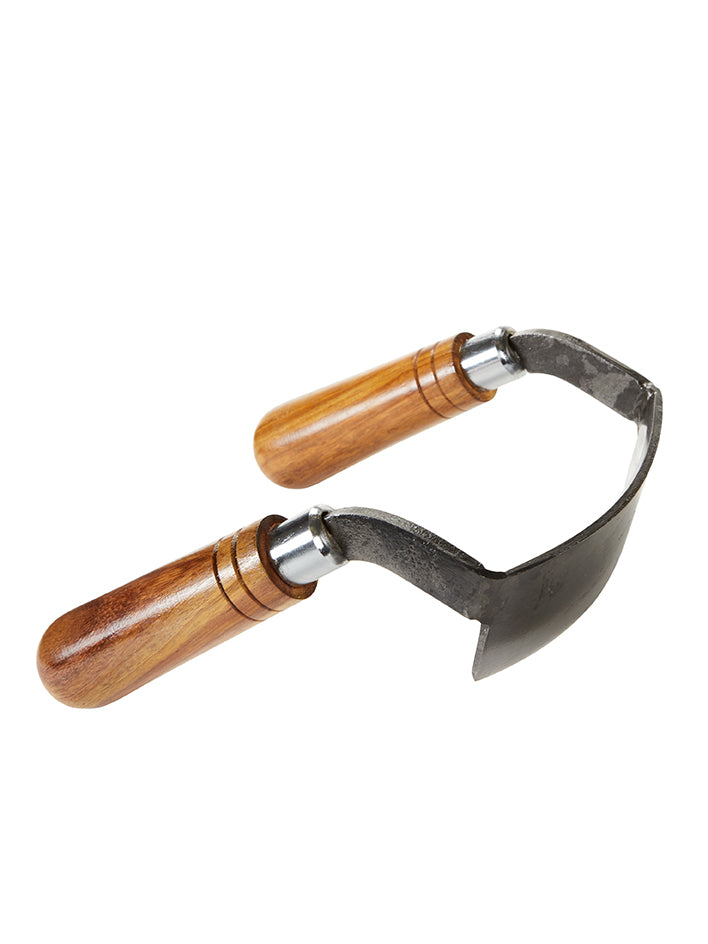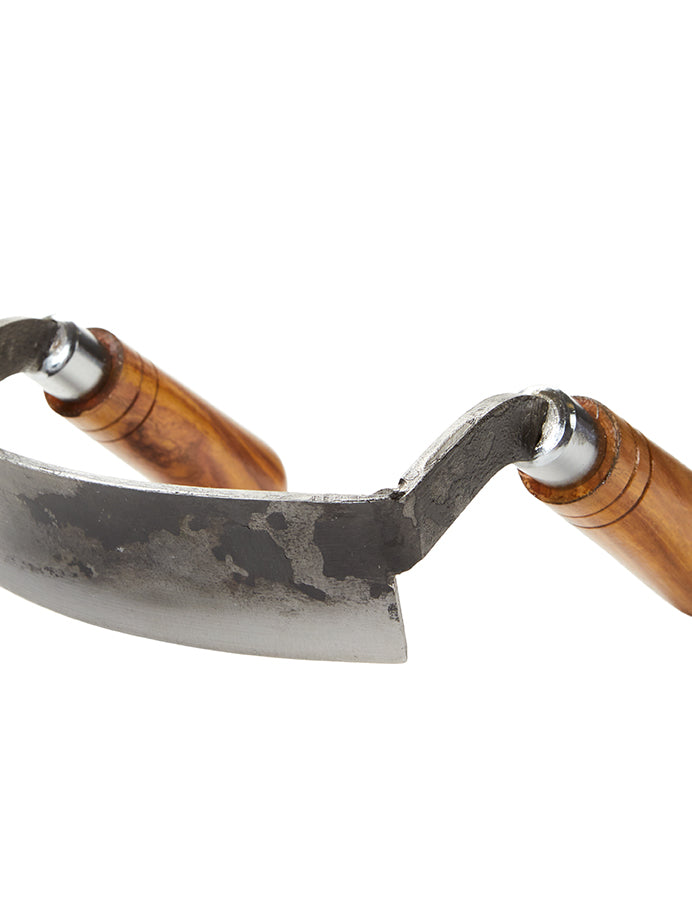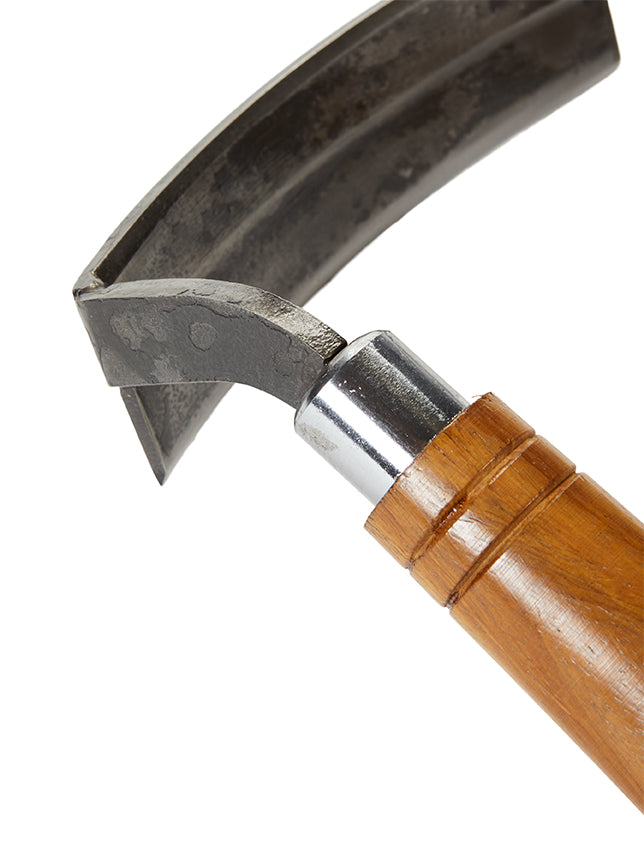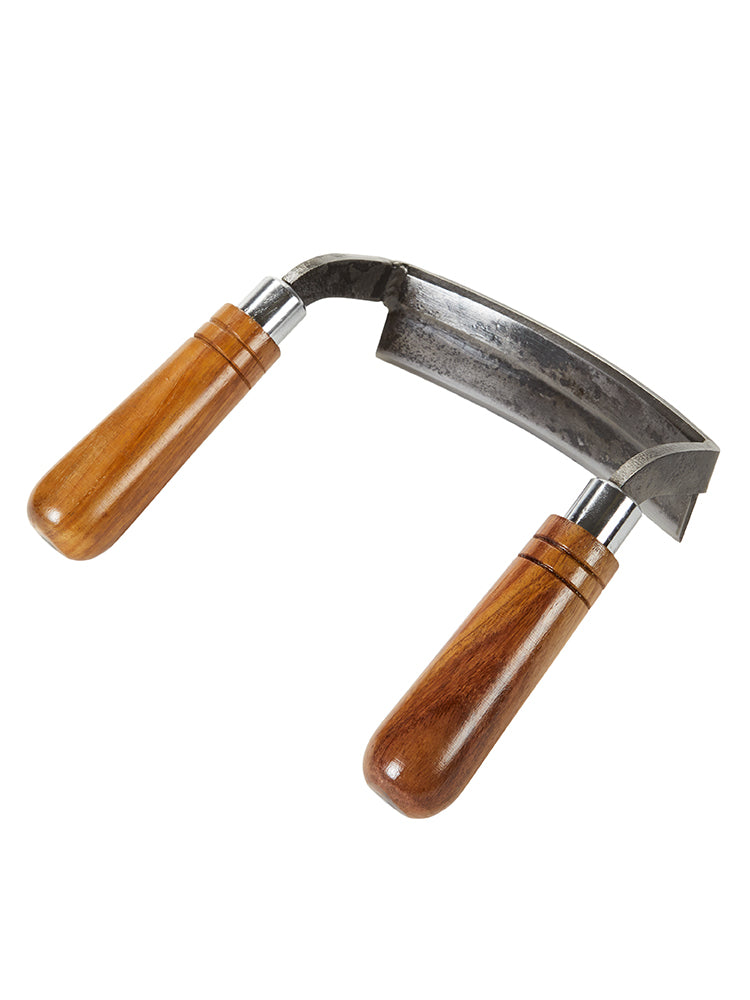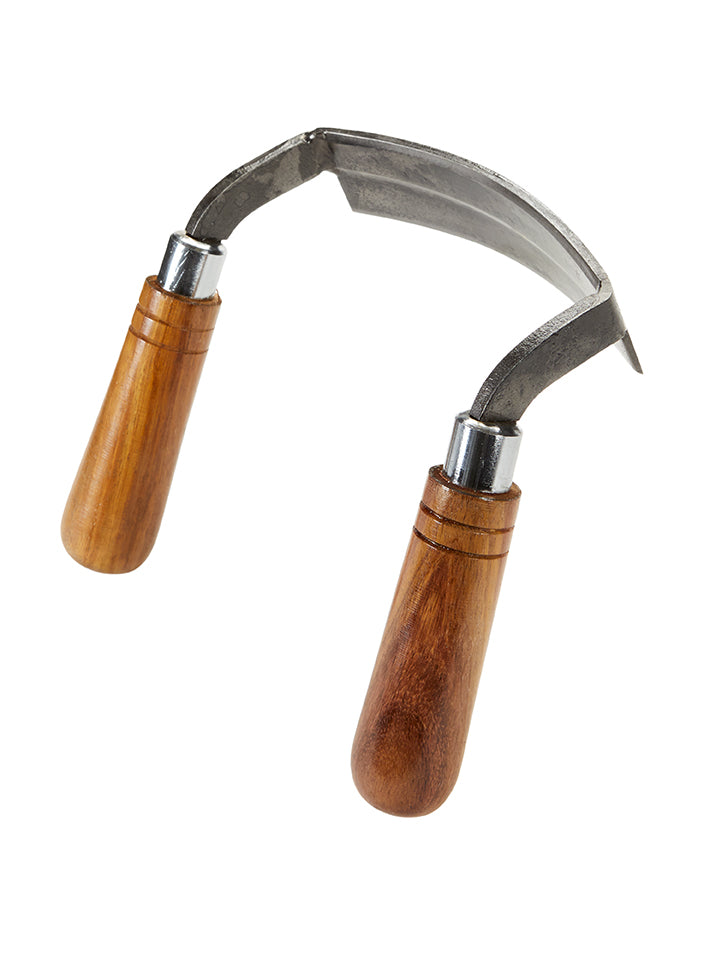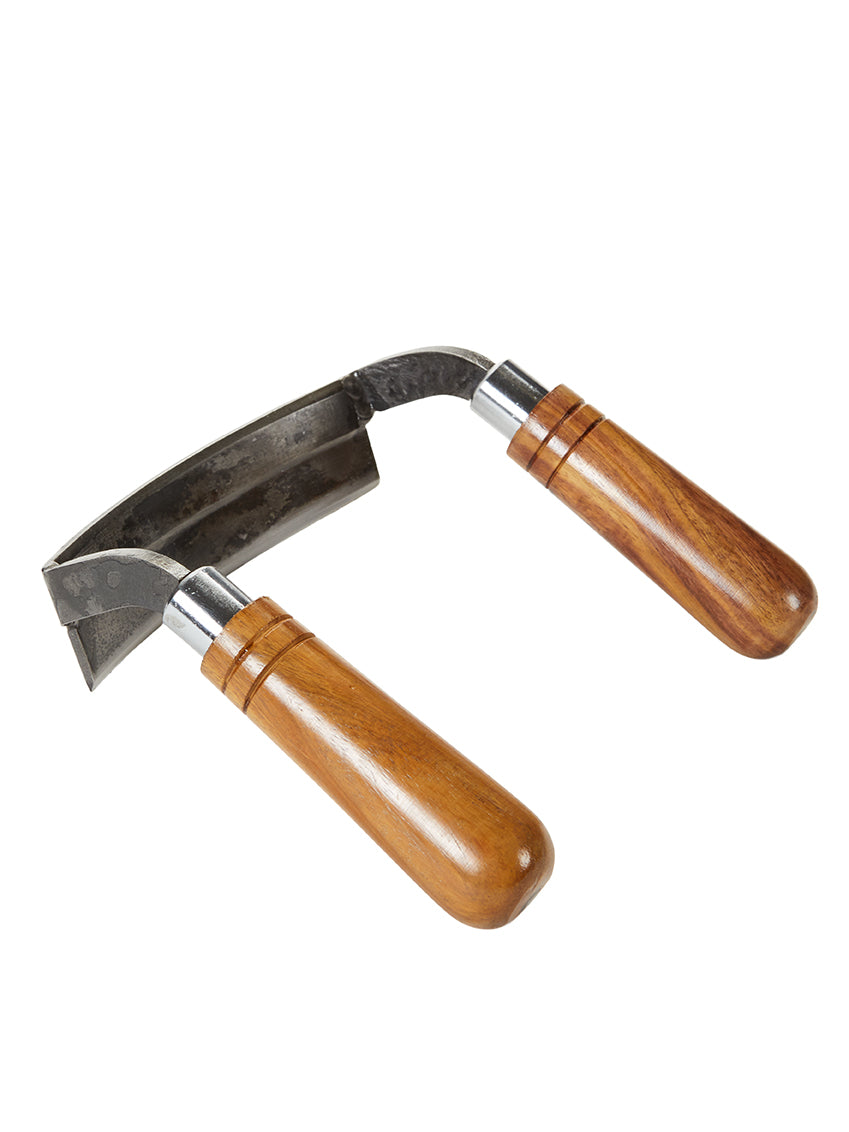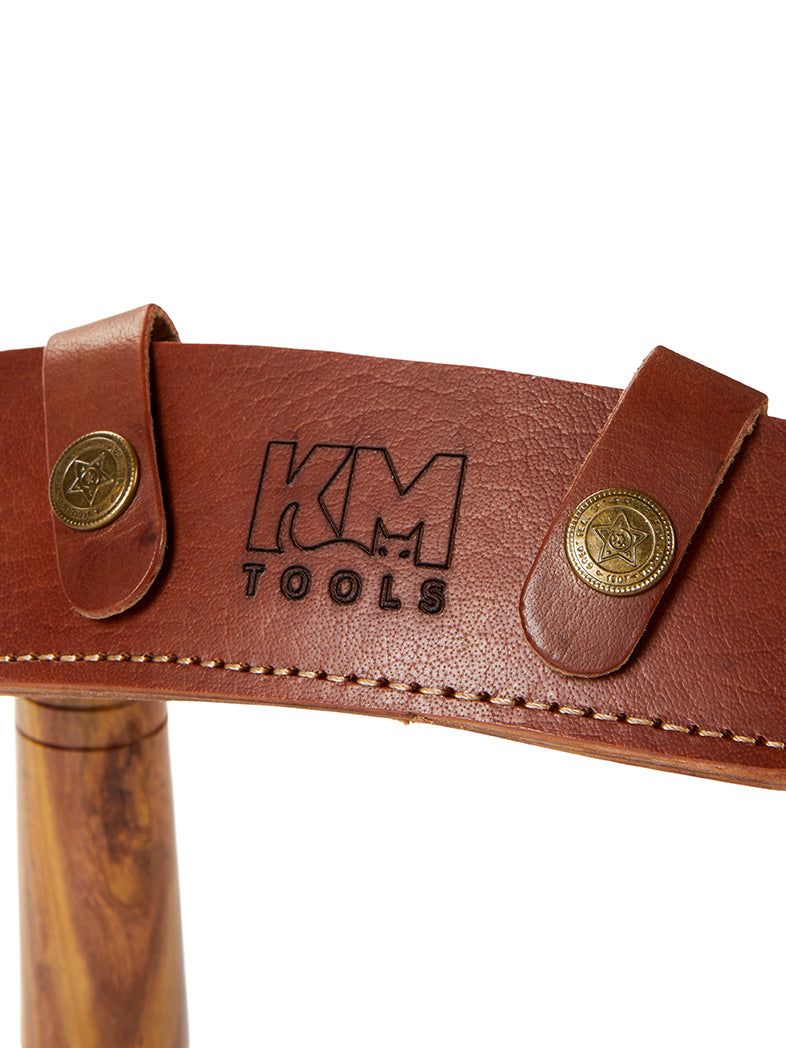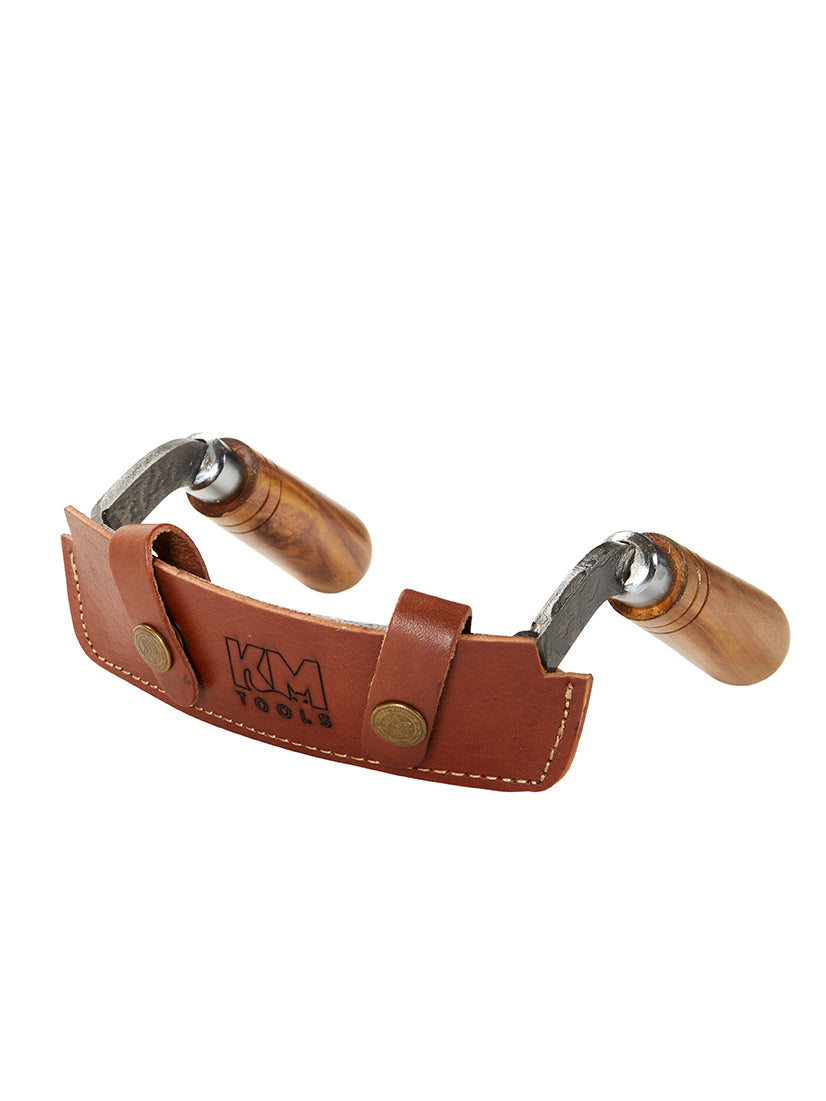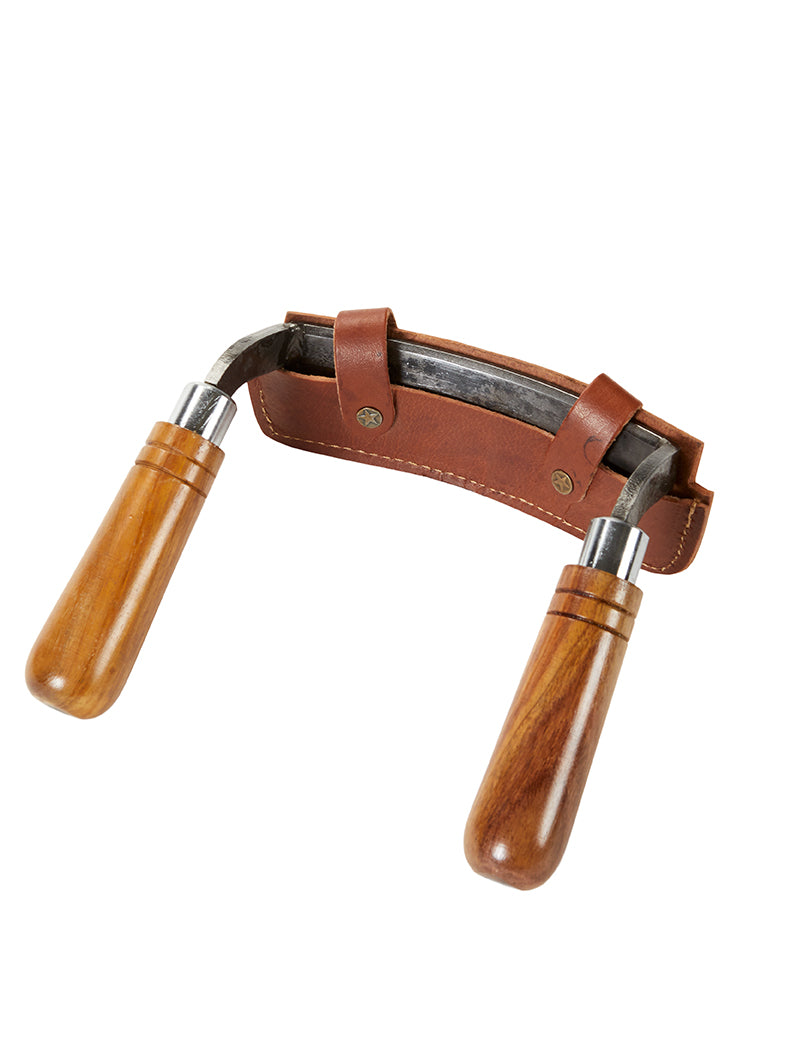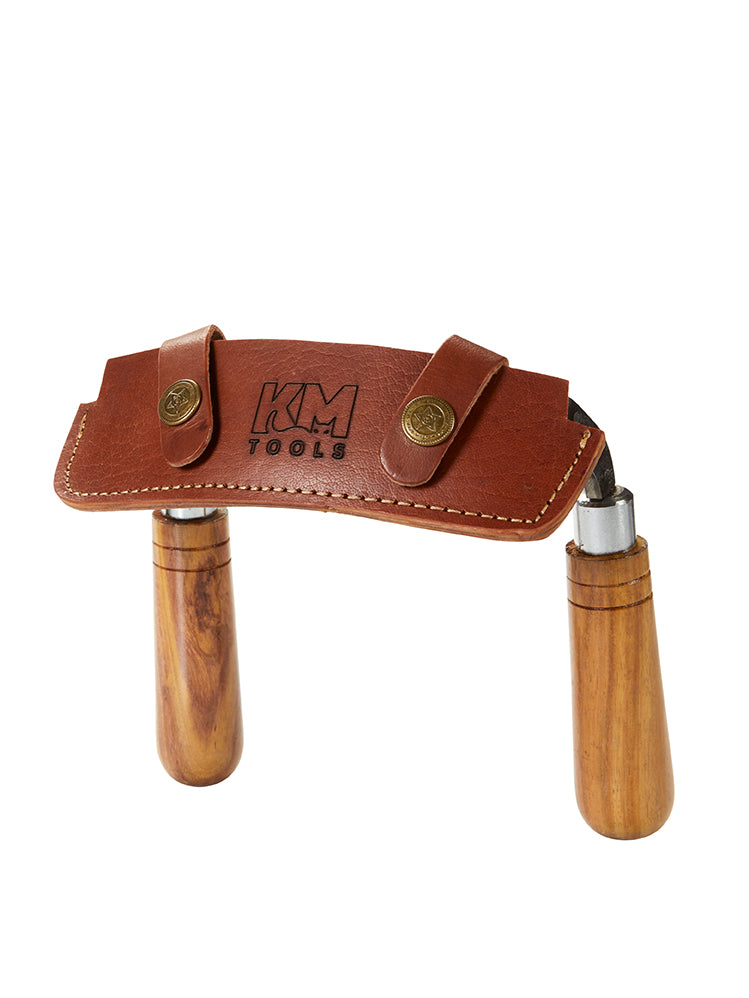 Inshave Curved Draw Knife with Leather Cover
Jonathan's Hot Take:
This inshave (or scorp, depending on who you ask) is the perfect hand tool for cutting out curved recesses and hollows in boards.
Use it to saddle seats and shape bowls the old fashioned way — with patience and plenty of elbow grease.
It's not as quick as carving with an angle grinder. But it's a whole lot safer. And if you enjoy the process, this inshave is a pleasure to use.
A beautiful leather cover to protect the cutting edge is included.
The maker of these tools has been manufacturing high quality woodworking and carving hand tools in Pakistan for over three generations. 
All their tools are hand-forged, and as a result each tool is unique and may vary slightly in appearance from the photos… but that's what makes 'em special.
I've been absolutely blown away by the quality of the craftsmanship. Not just in how well their tools work — but how friggin' cool they look.
Whether you're doing green woodworking or fine furniture making, these tools are sure to become some of the most prized in your shop.