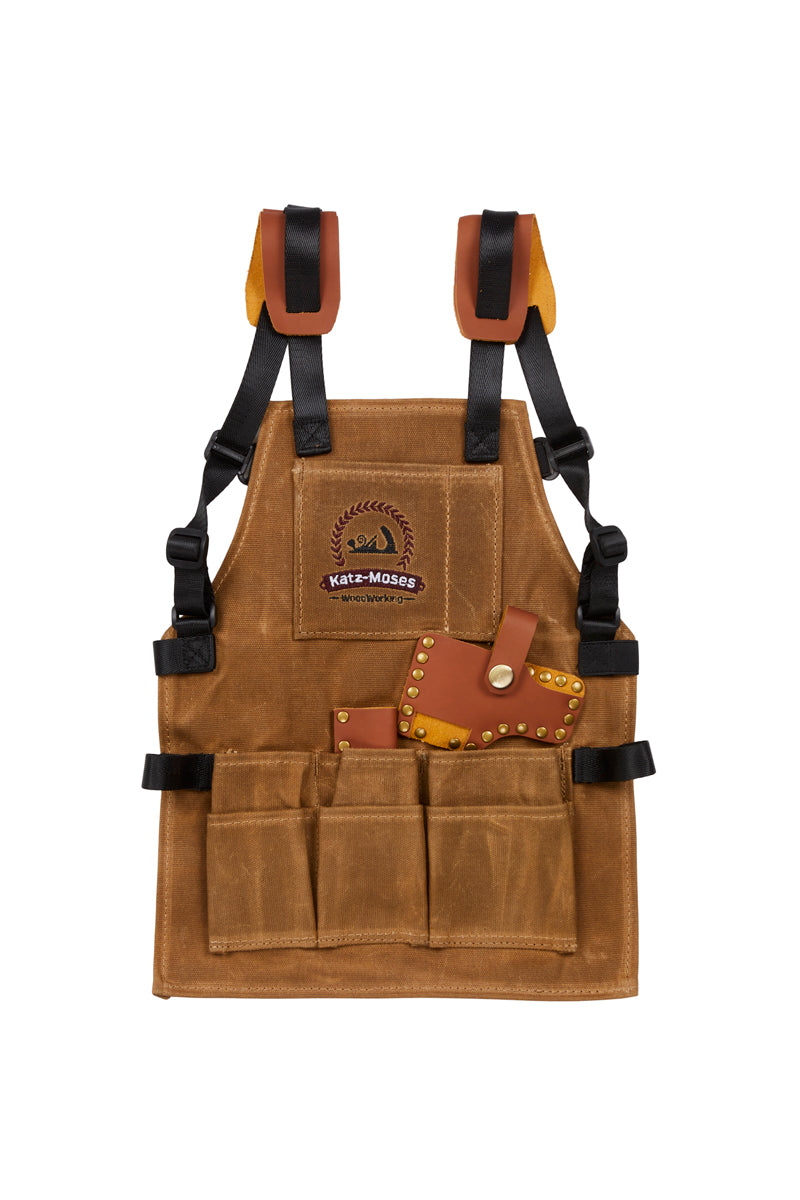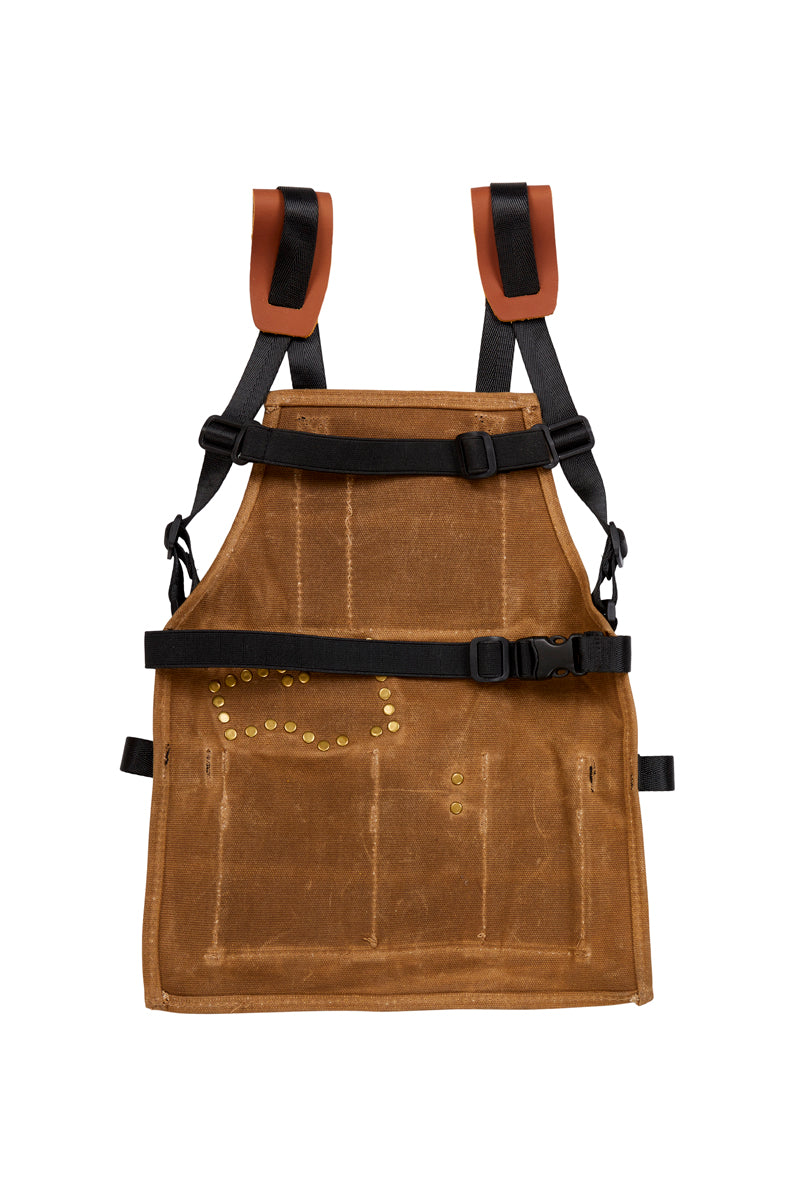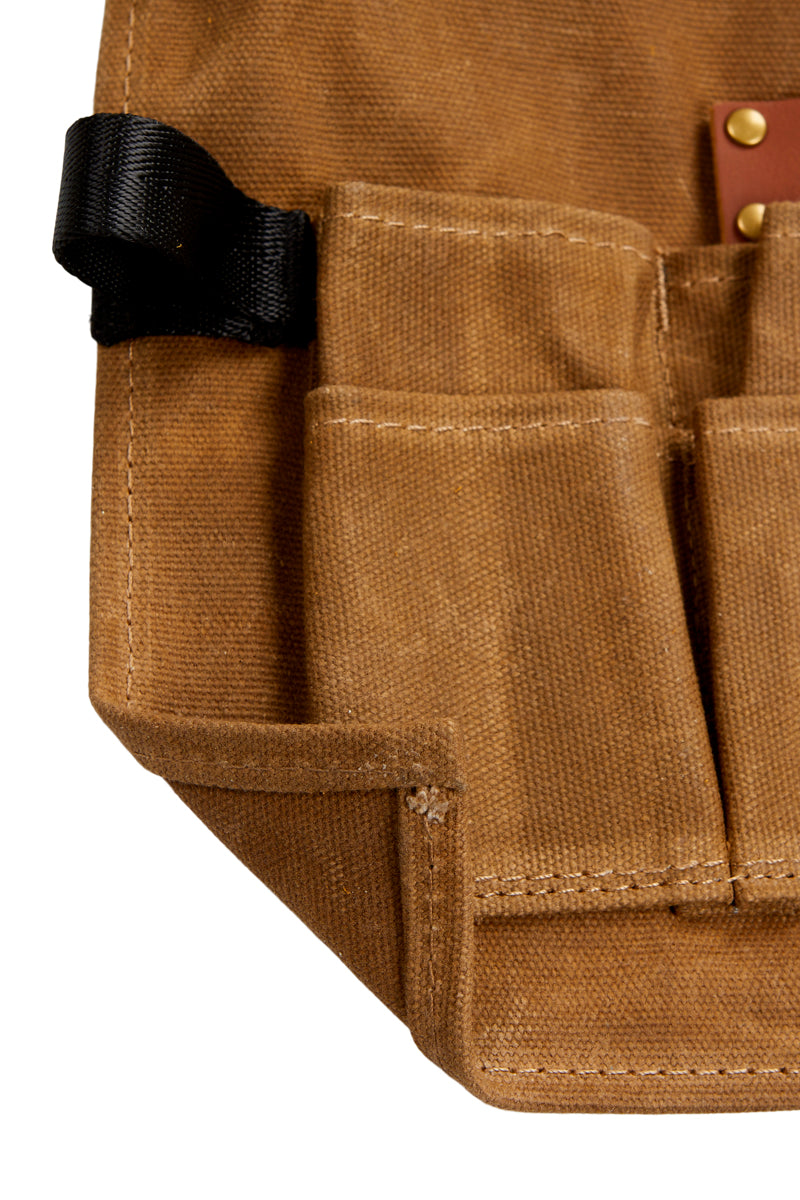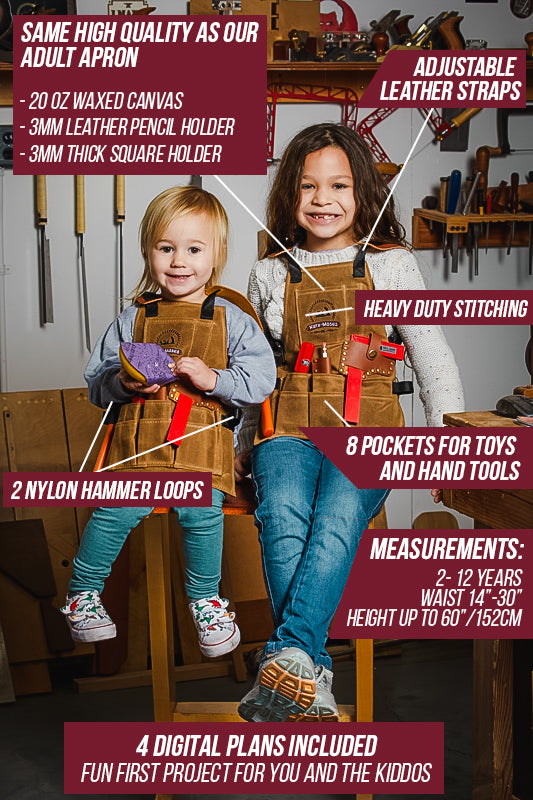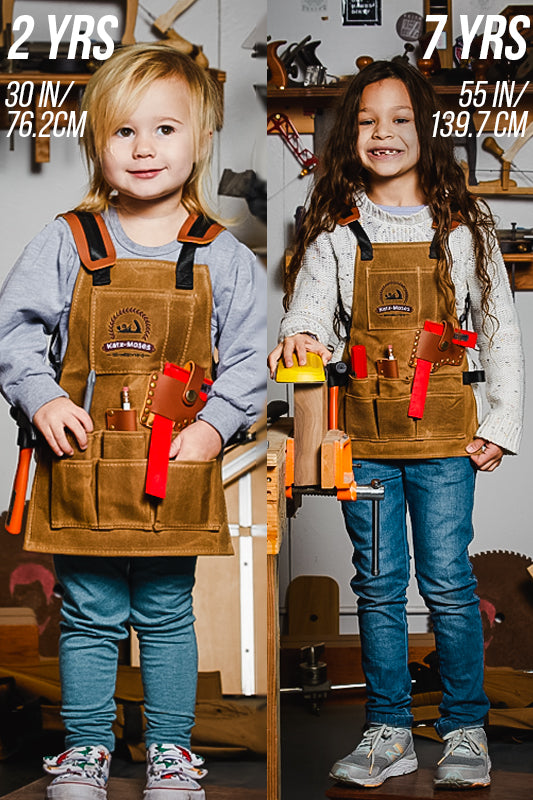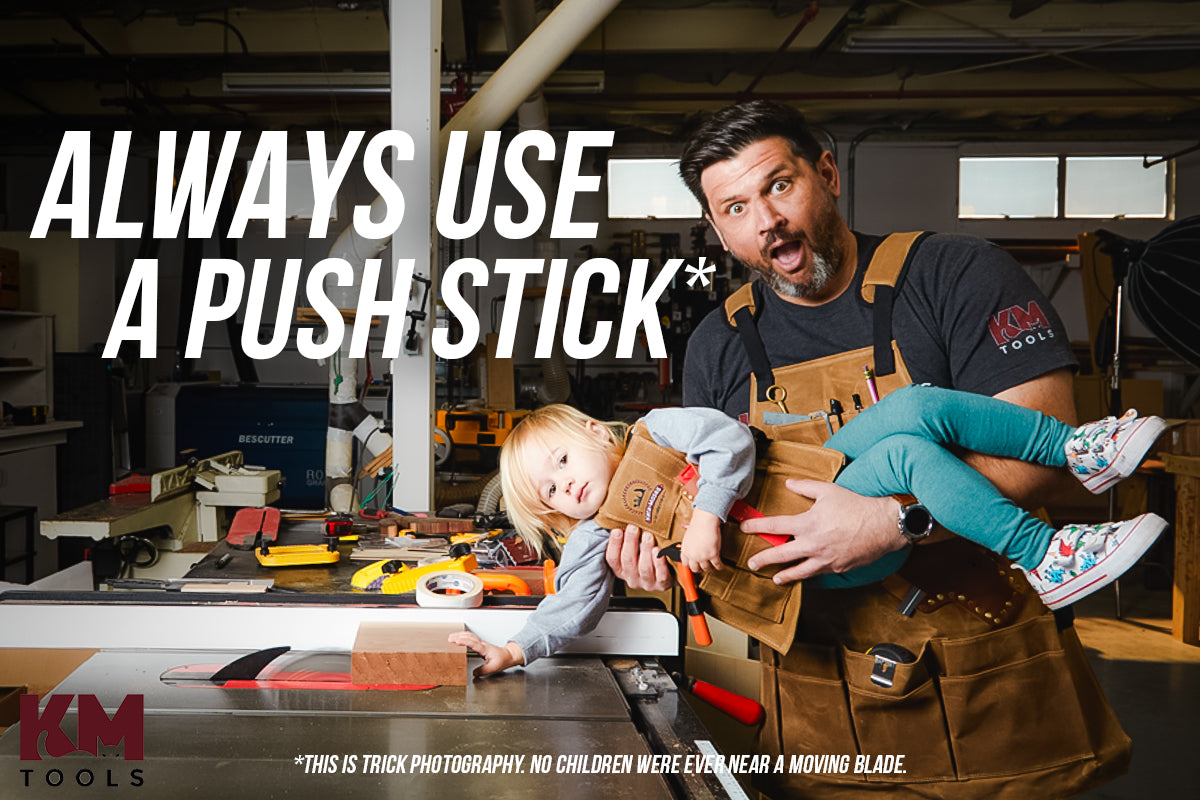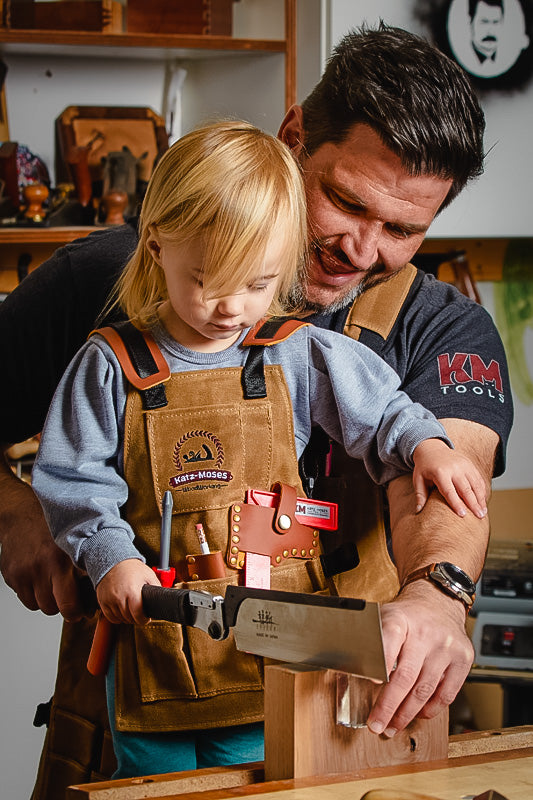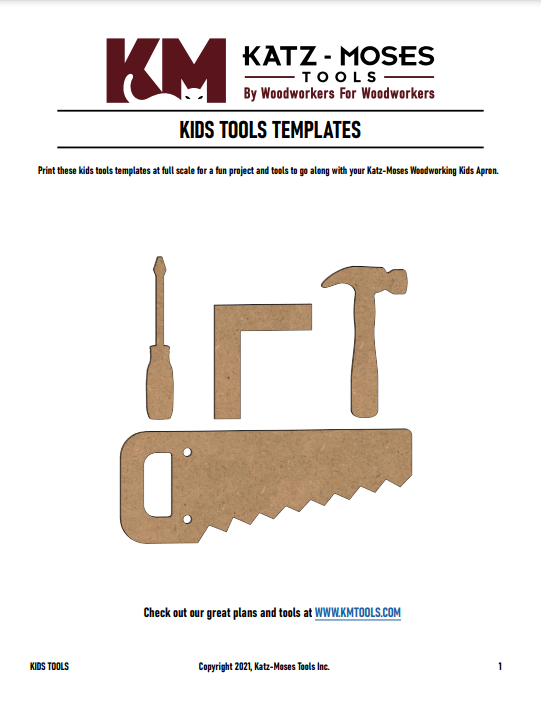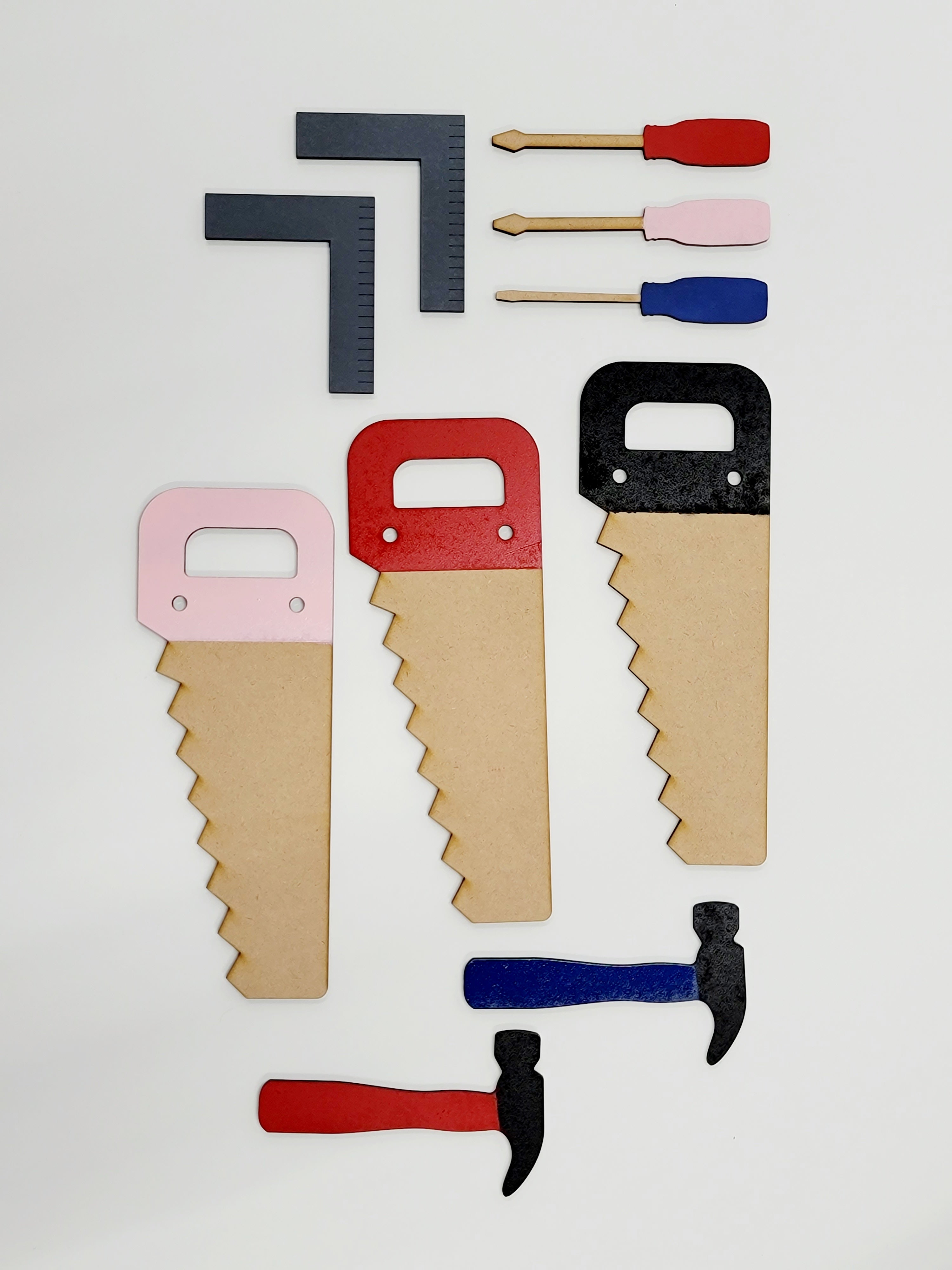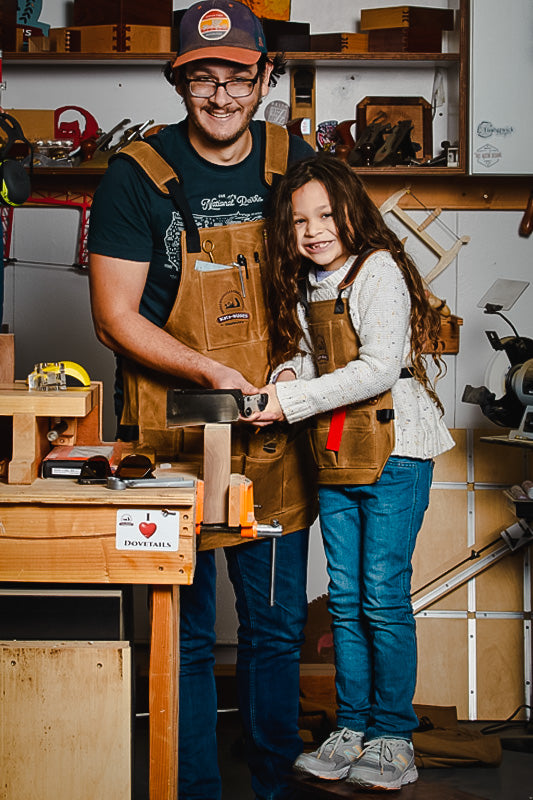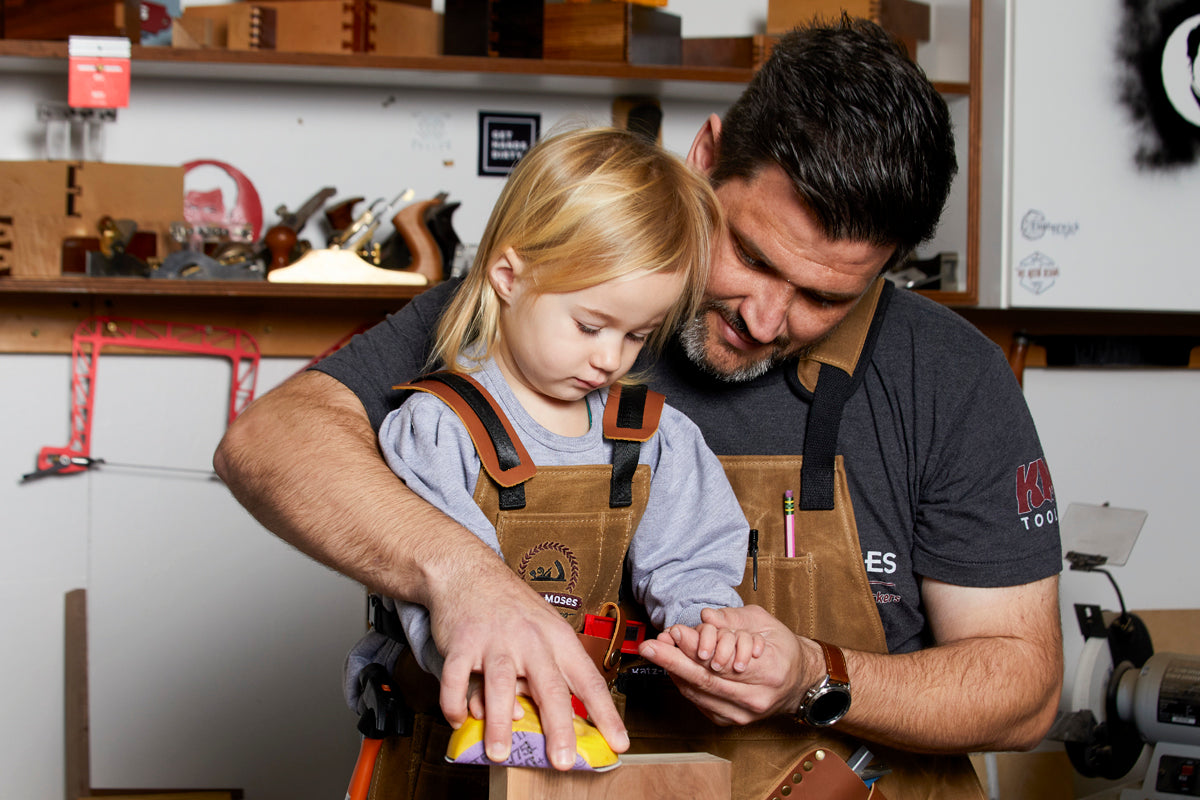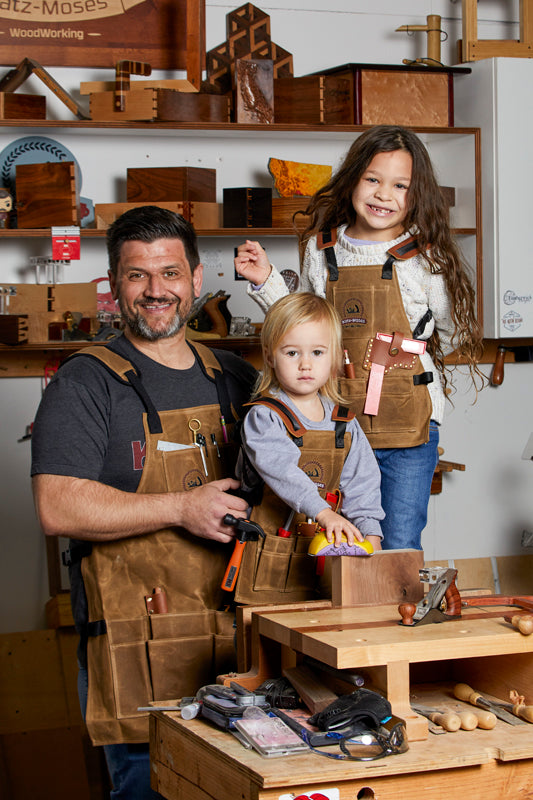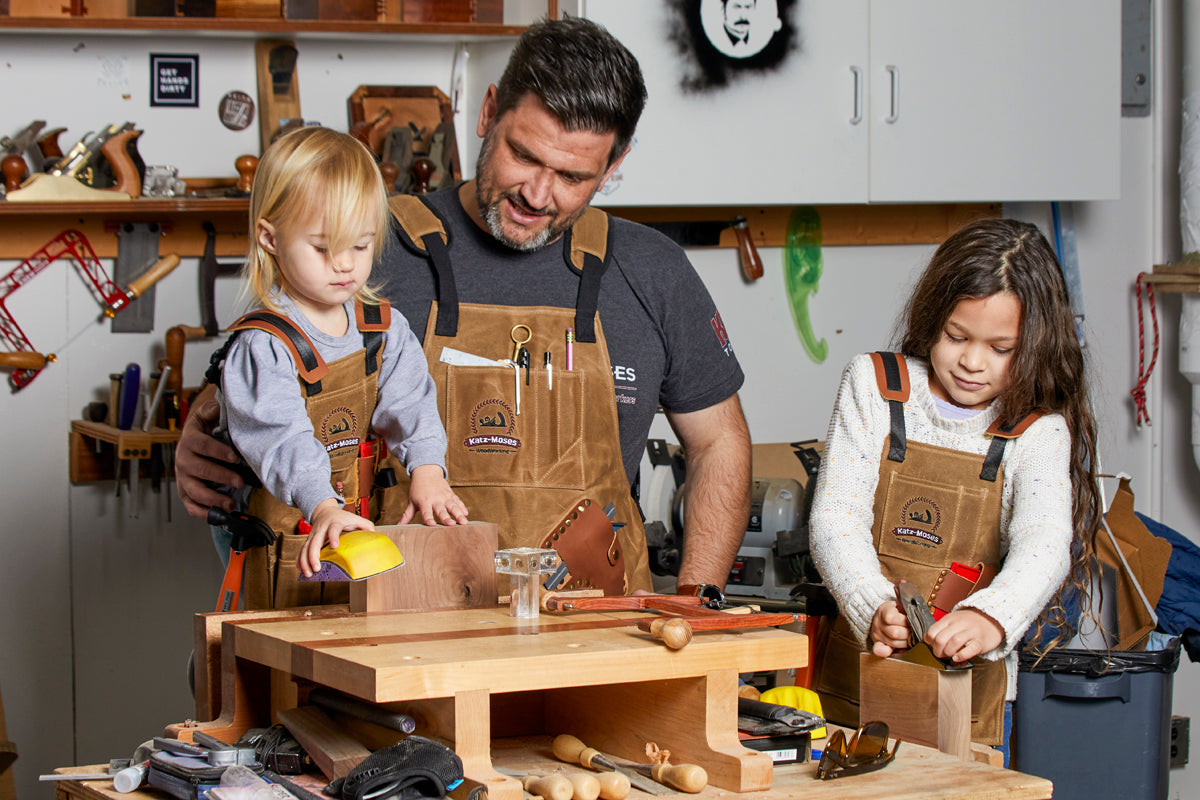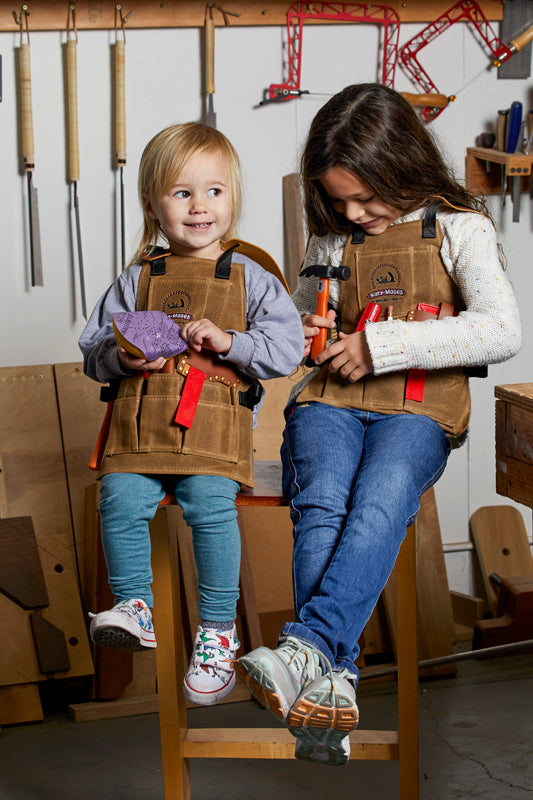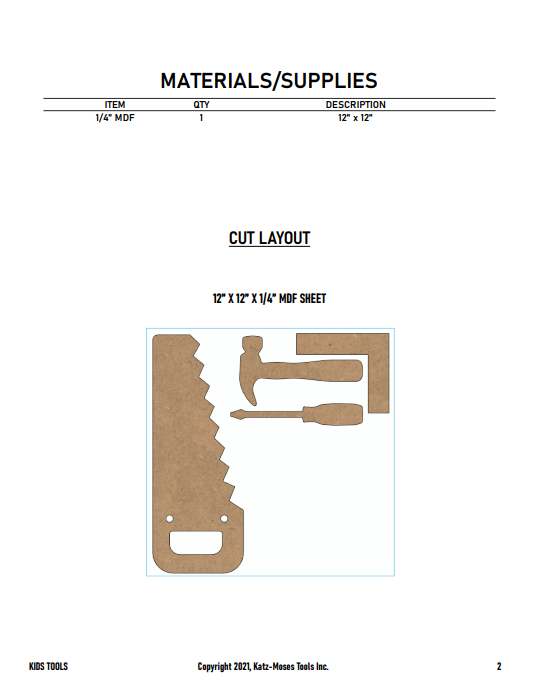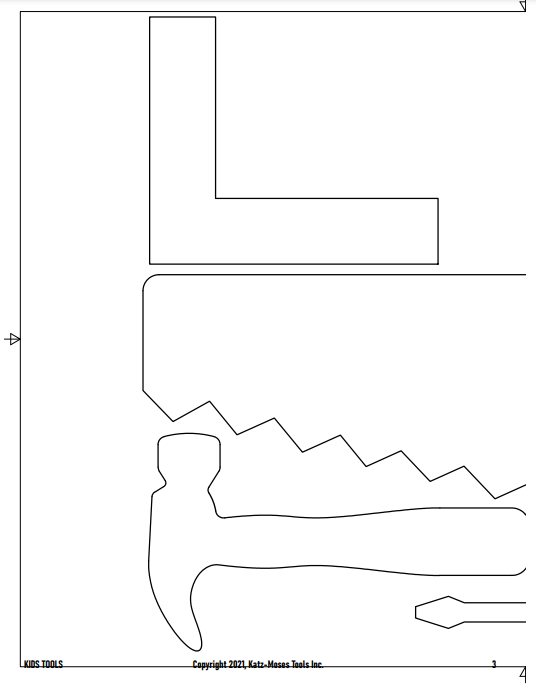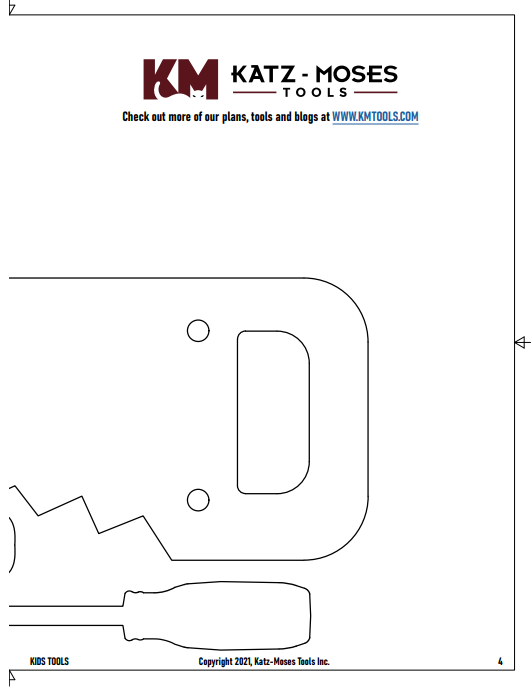 The Katz-Moses 20oz Waxed Canvas Tool Apron (CHILD/KID SIZE up to age 9)
As parents, our kids want to do everything we do — including help us in the woodshop.

The Katz-Moses Children's Tool Apron not only looks great. It also provides an extra layer of PPE (Personal Protective Equipment) to keep your kids safe while you make memories together in the shop.
Even though it's sized for children, this is a real woodworking apron, made with the same heavy-duty material and craftsmanship as our adult apron. It's built to handle whatever your kids throw at it — literally and figuratively.
With 8 pockets, a leather pencil holder, leather square holder, and two heavy duty nylon hammer loops, your kid will look like a real woodworker (but cuter).
This apron also has snug elastic straps for extra safety, and can be adjusted to fit kids anywhere from 2-9 years old (*exact sizing below).
Wondering what tools to put in your kid's apron? 
Your purchase comes with 4 digital "tool" templates that make a perfect project to build with your kids. They can sand and paint their new tools, then store them in their apron when finished.
Same High Quality as our Adult Apron (will last years)


Heavy Duty, Highly Protective 20 oz Waxed Canvas





Heavy Duty Woven Nylon and Leather Shoulder Straps





Heavy Duty Stitching





Sized for Children 2-9 years old



Waist: 14-30" (35-76cm)





Child Height: up to 60" (152cm)




Elastic Straps for Added Safety


Elastic keeps apron tight to the body so it doesn't get caught on corners or cause a tripping hazard
8 Pockets for Carrying all sorts of Toys or Hand Tools


3mm Tool Grade Leather Pencil Holder


3mm Thick Square Holder (Fits 4" T-Square or Included Digital DIY Templates)  
2 Nylon Hammer Loops


4 Digital Templates Included



Fun first project for you and the kiddos (hammer, square, saw, screwdriver)