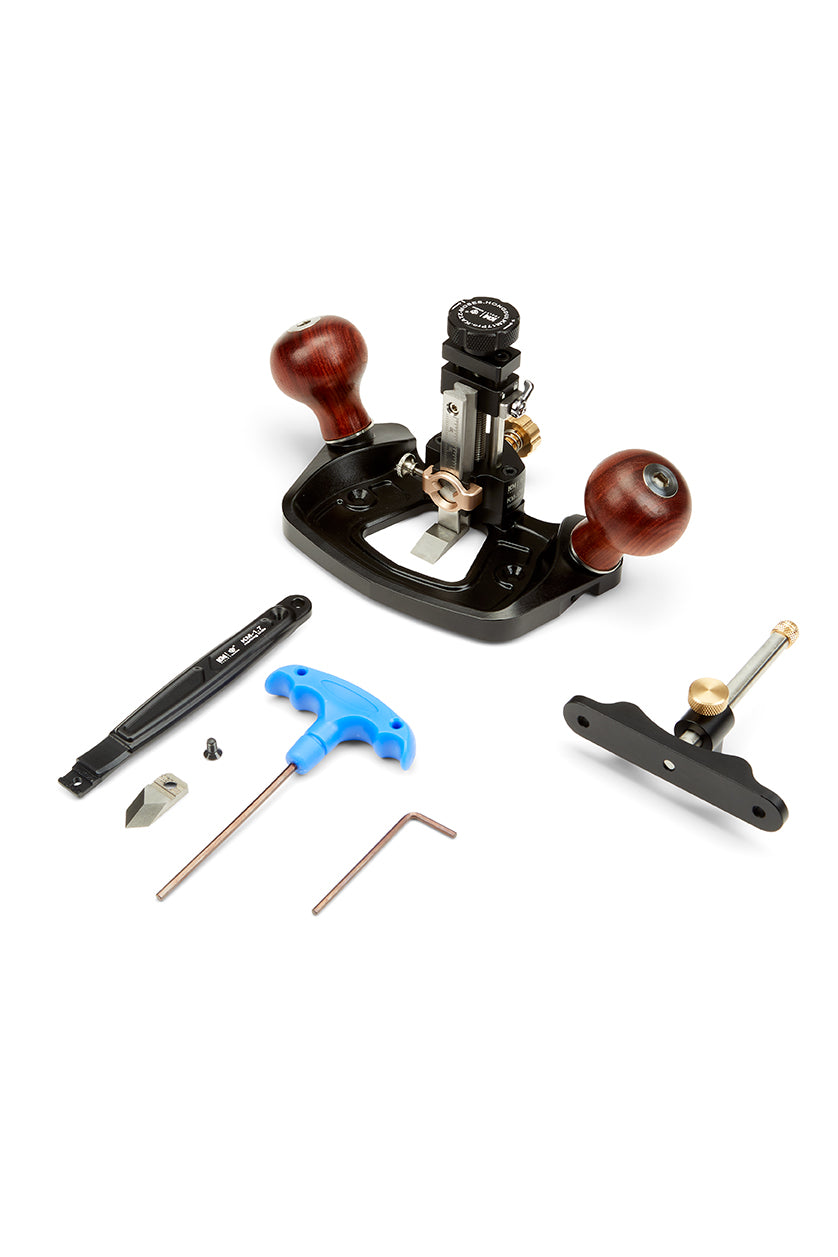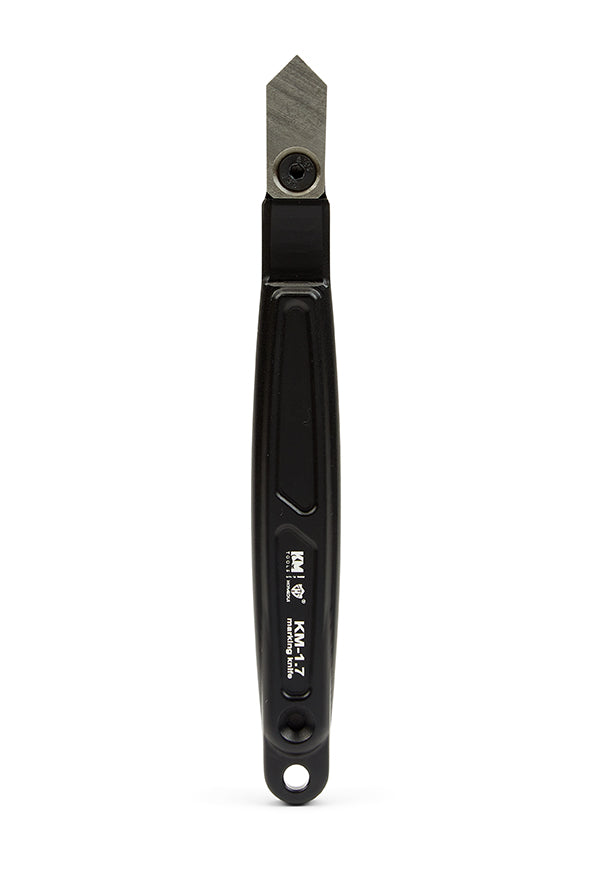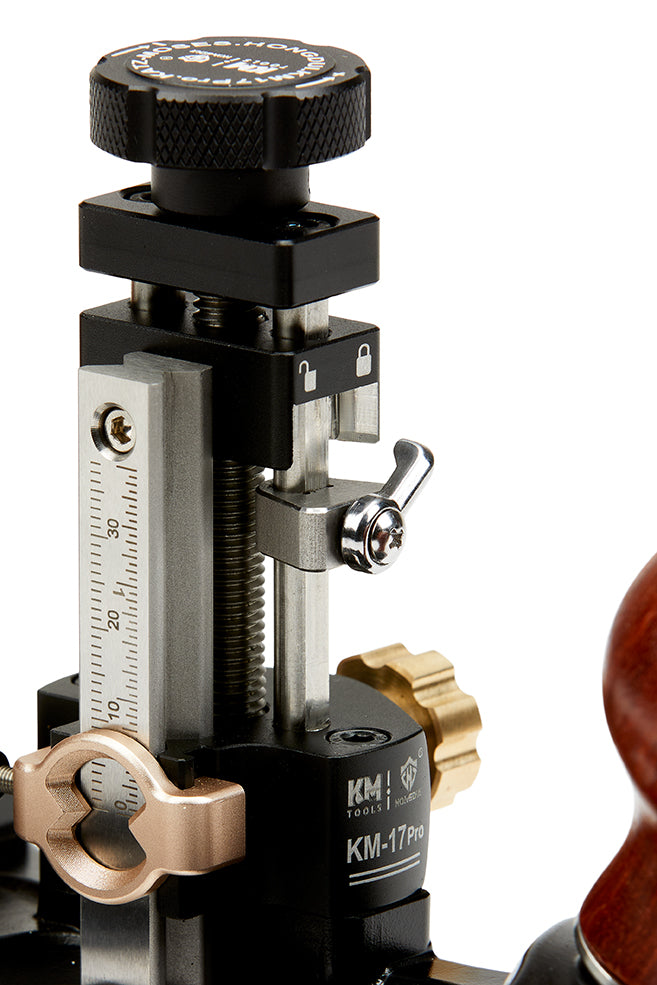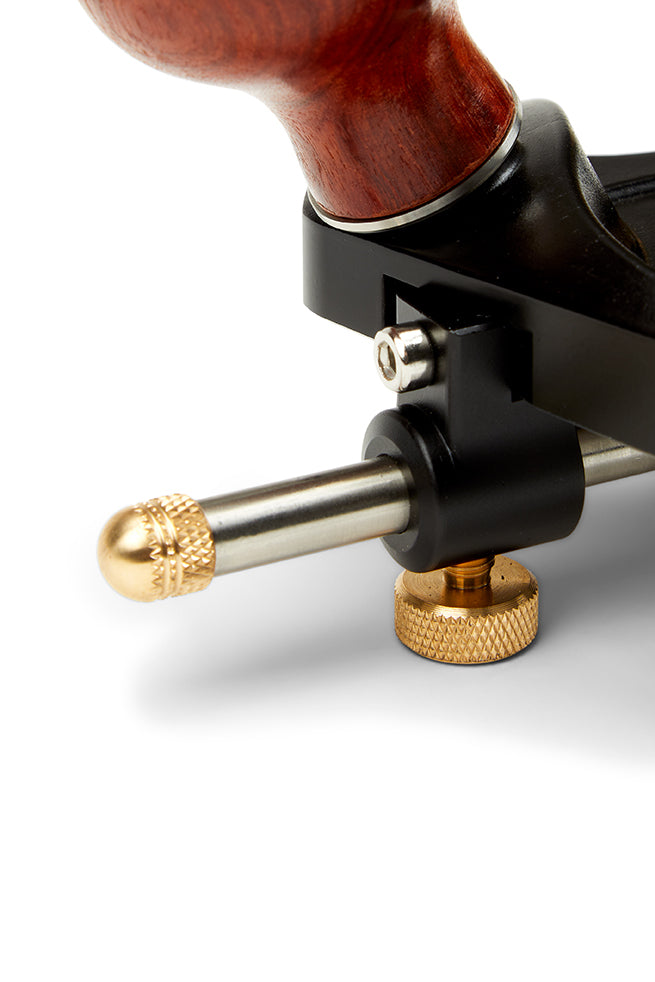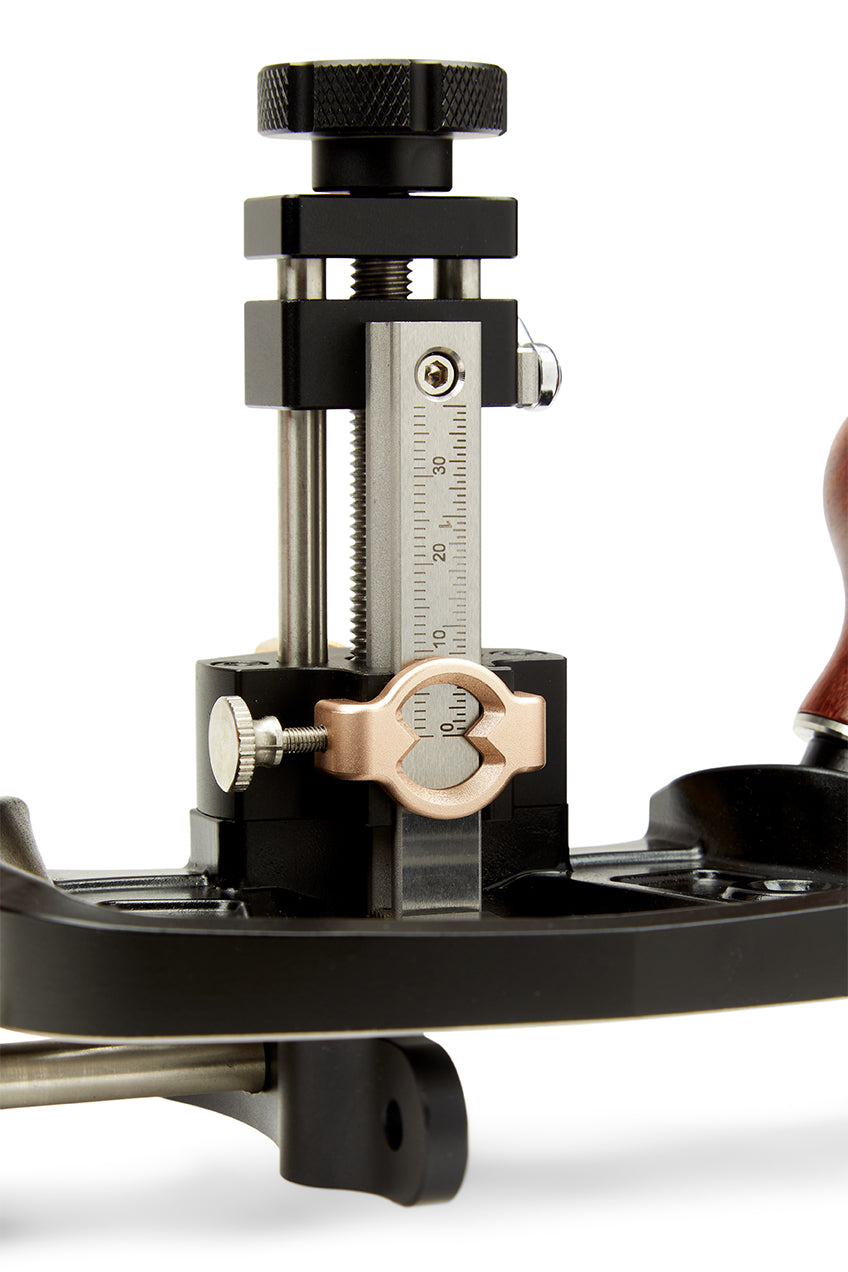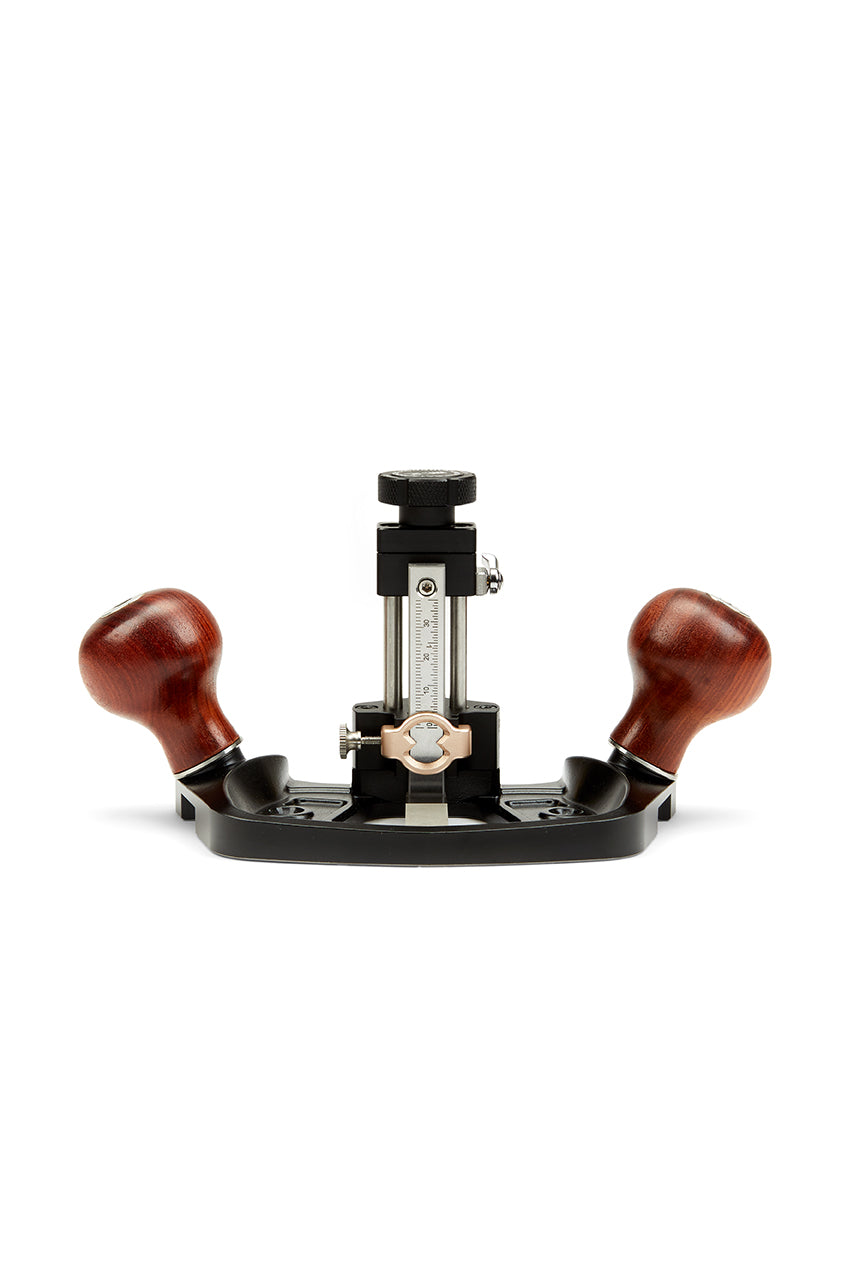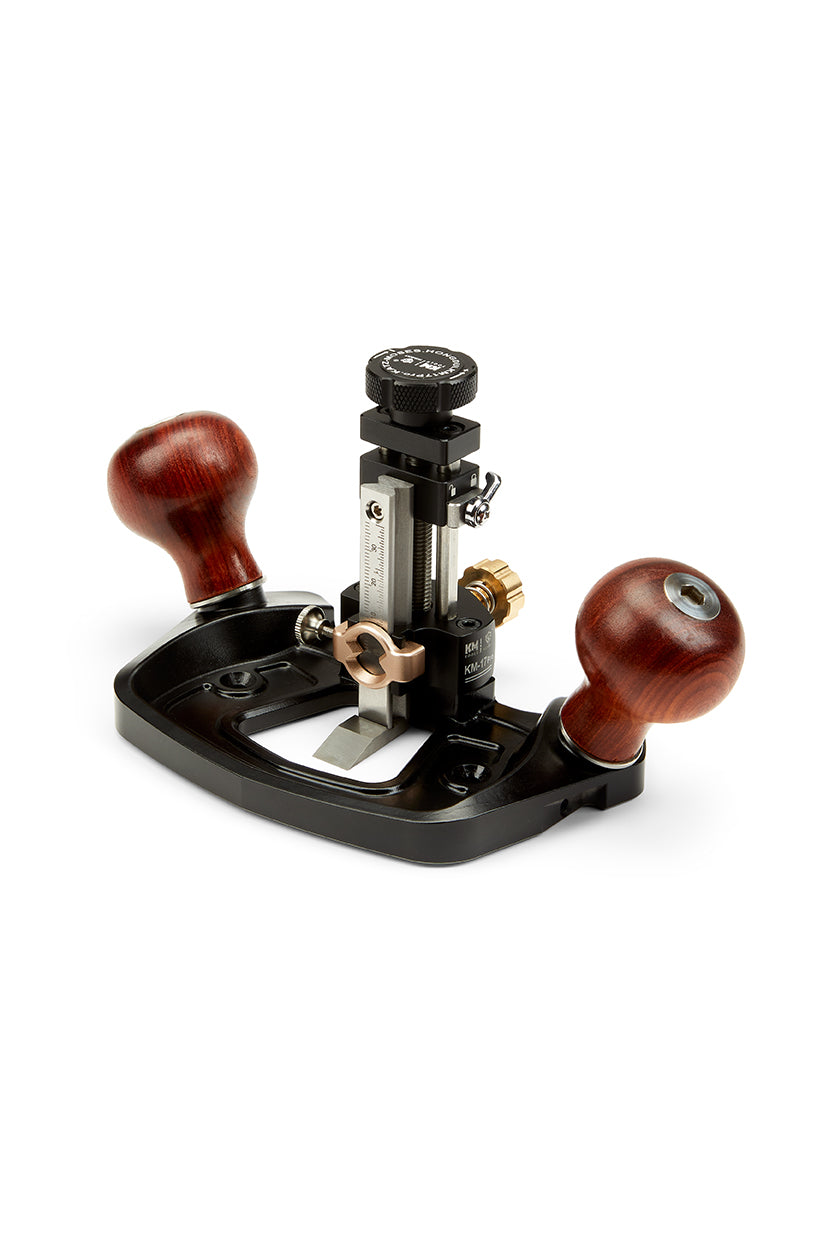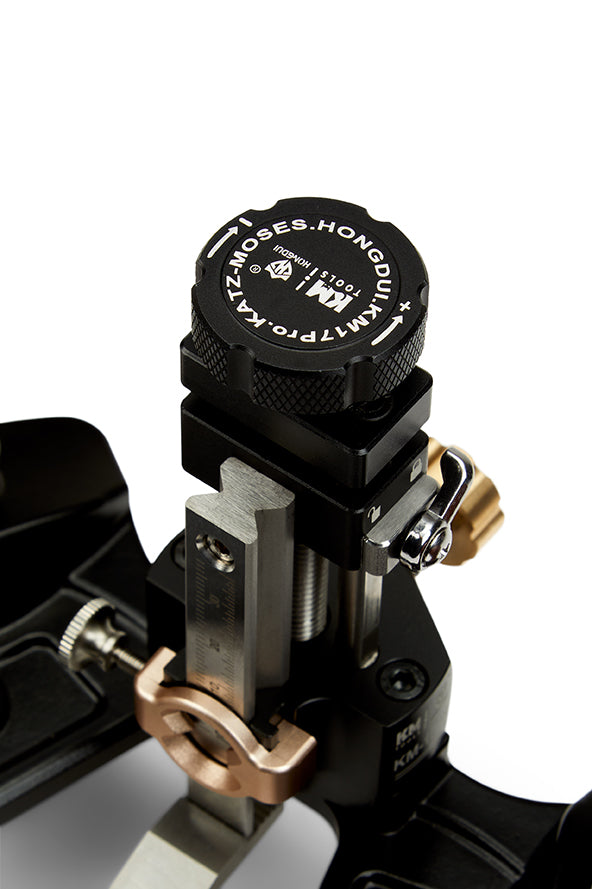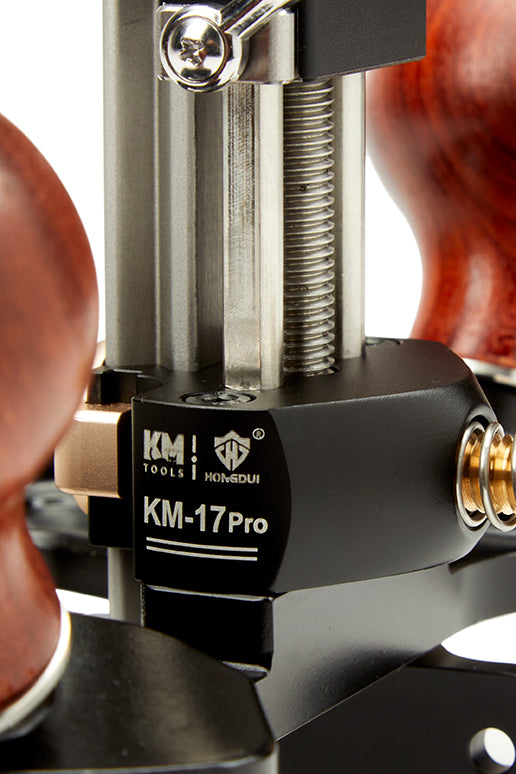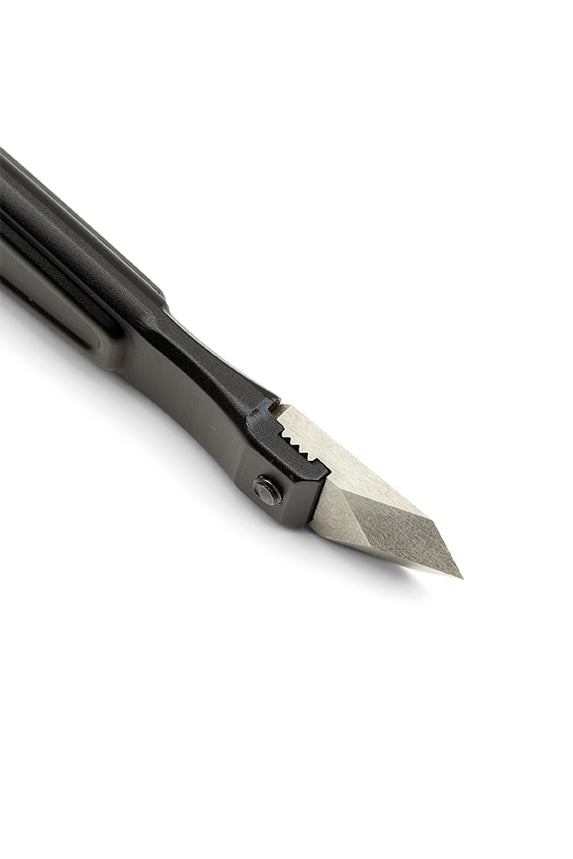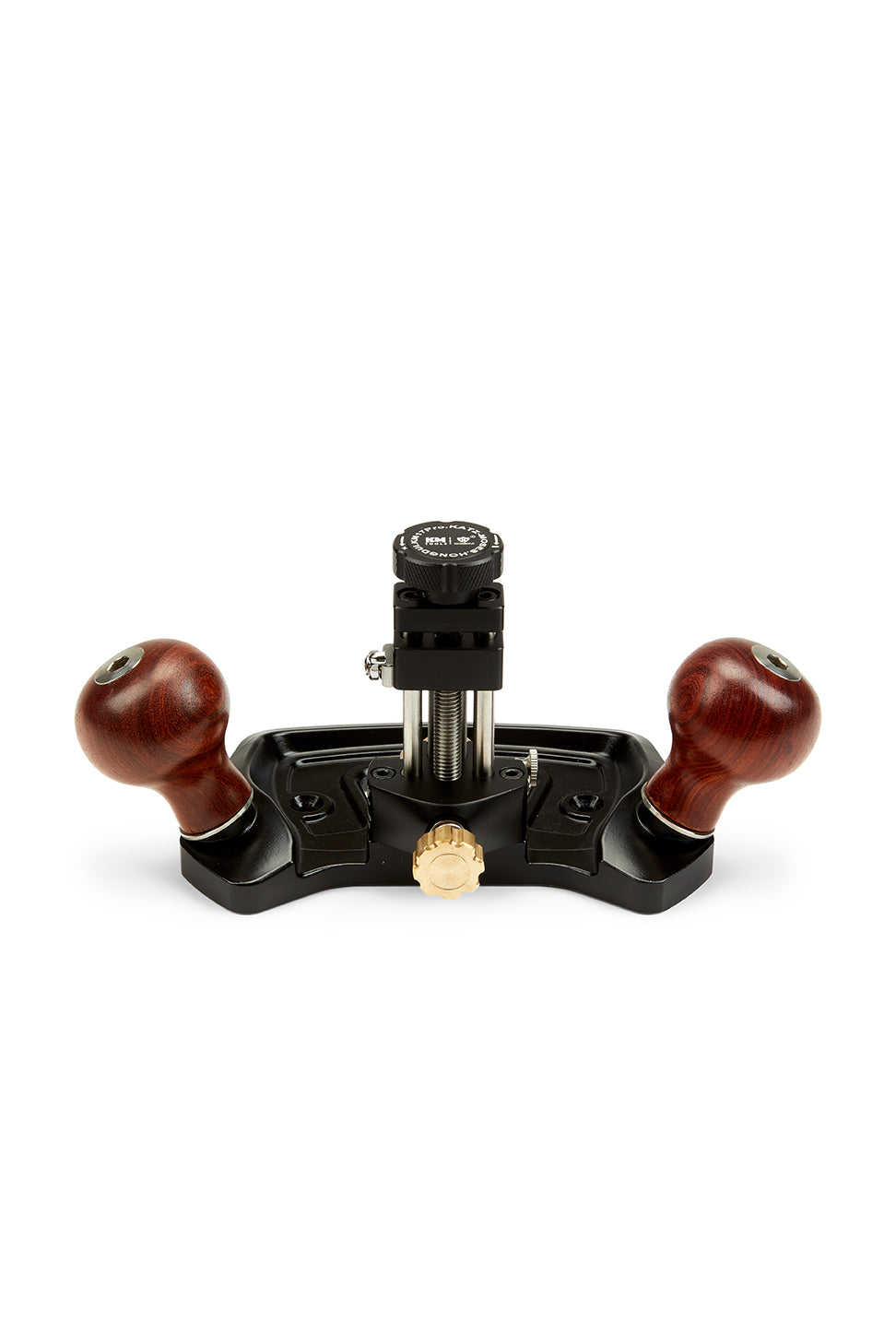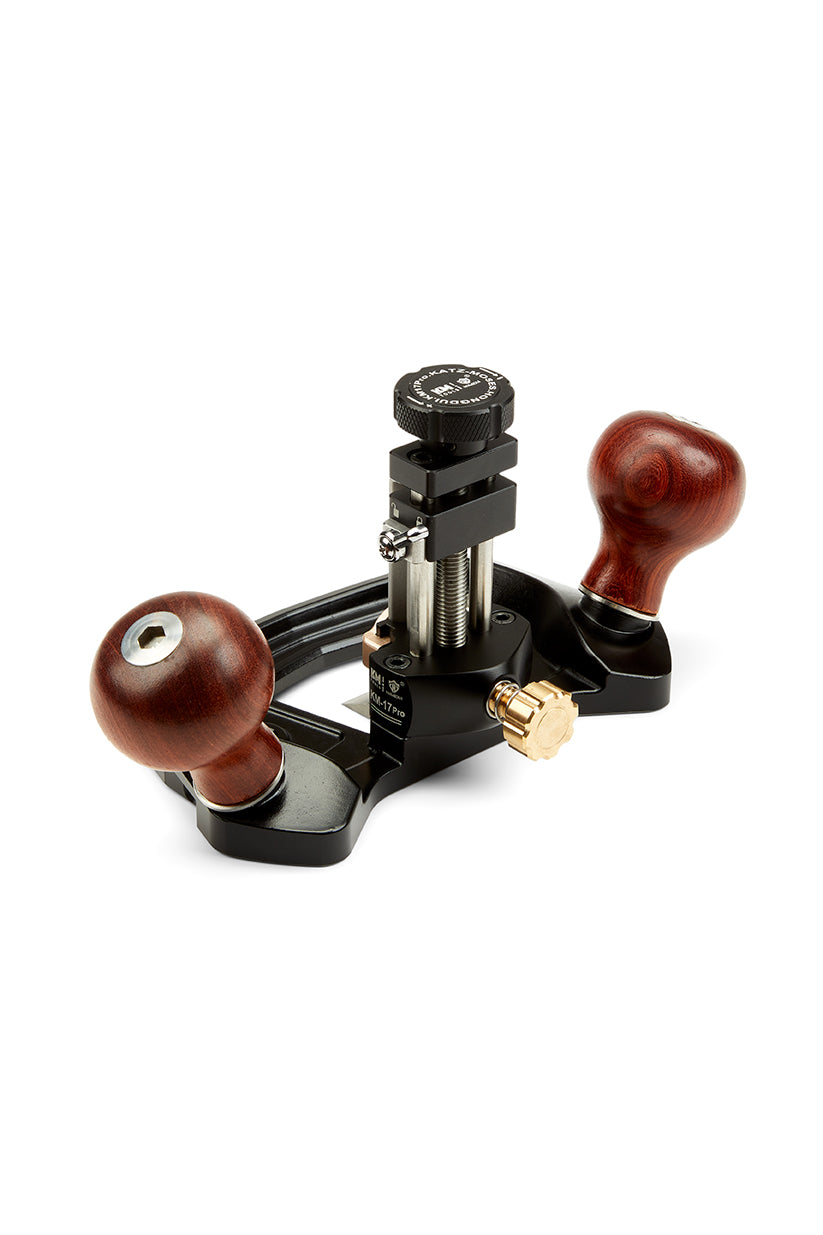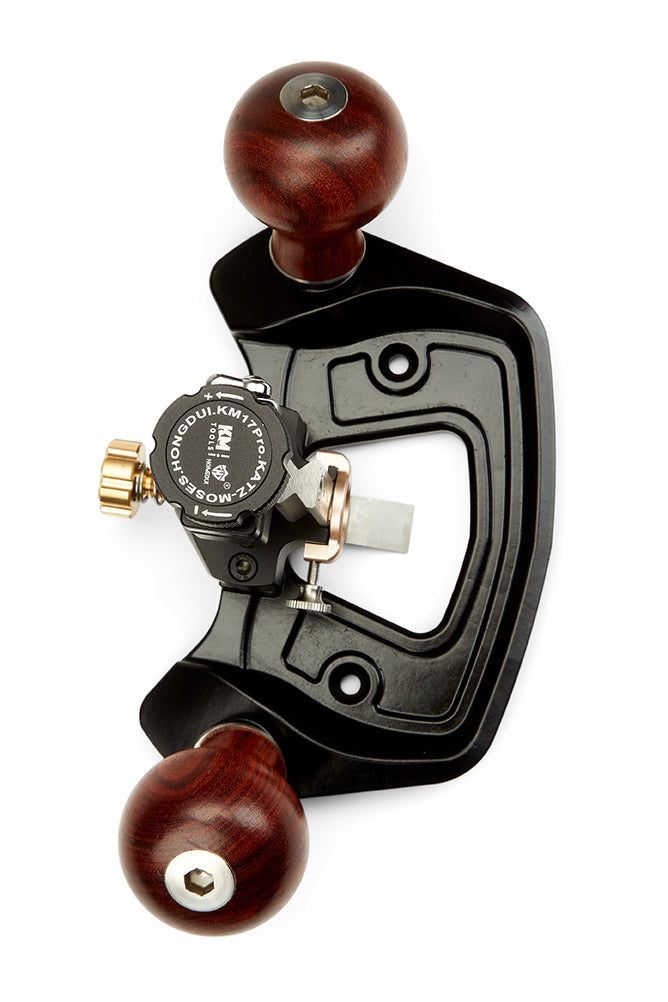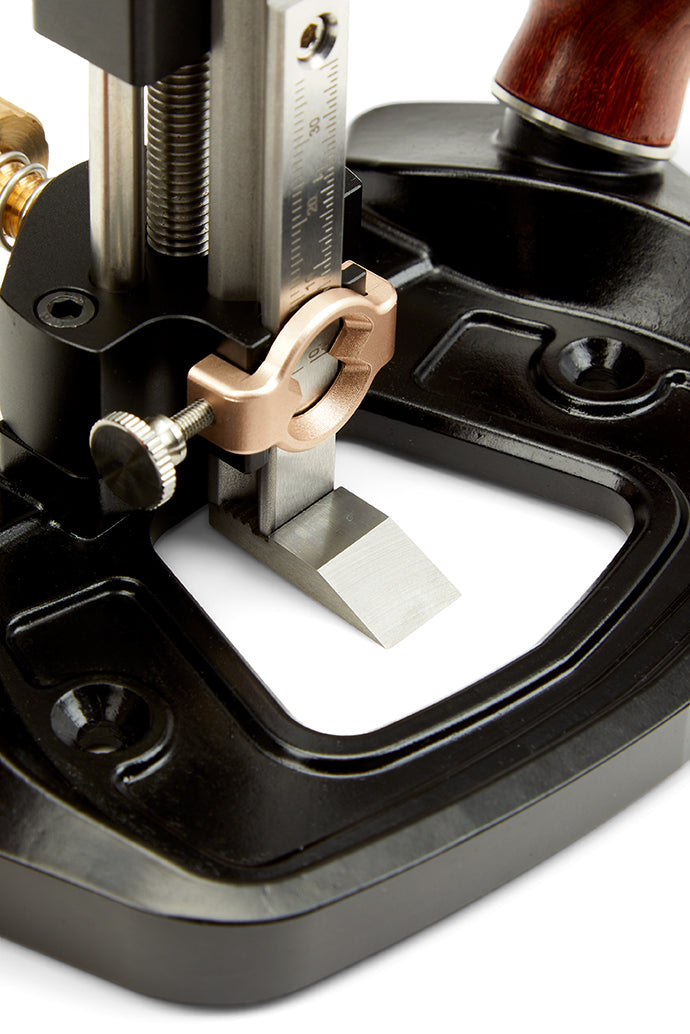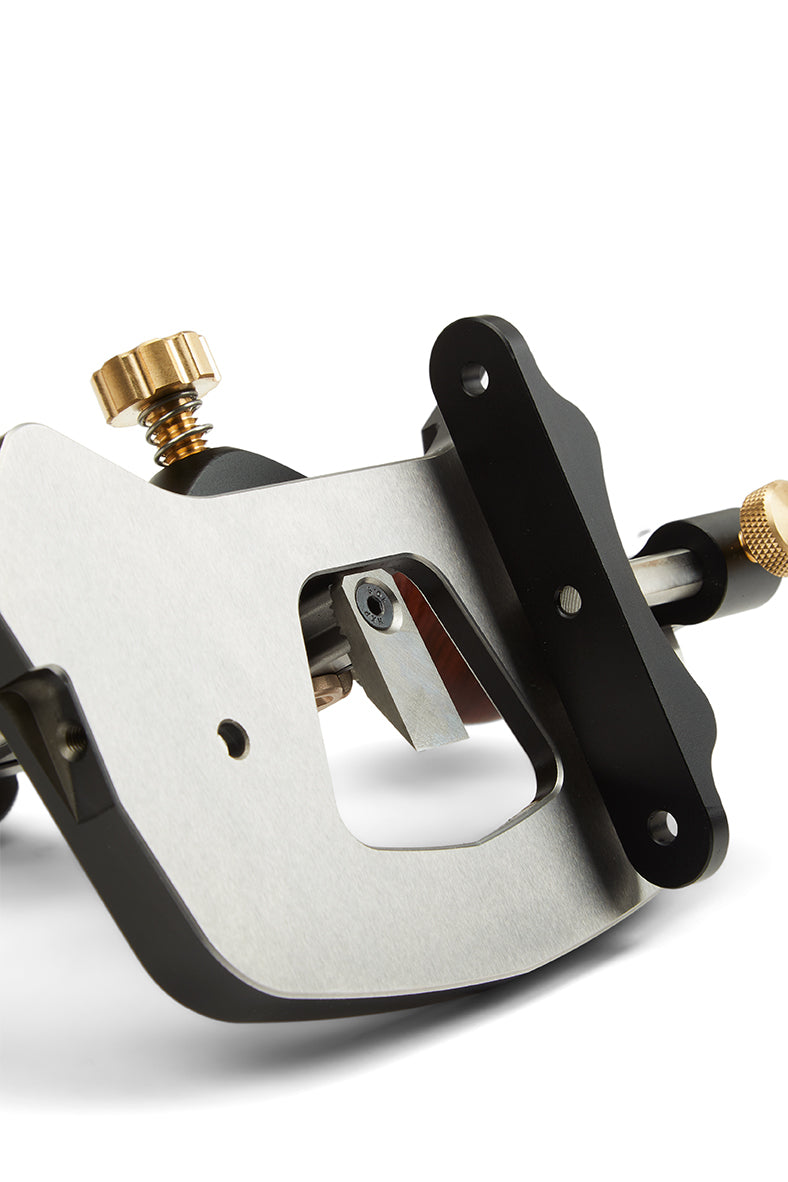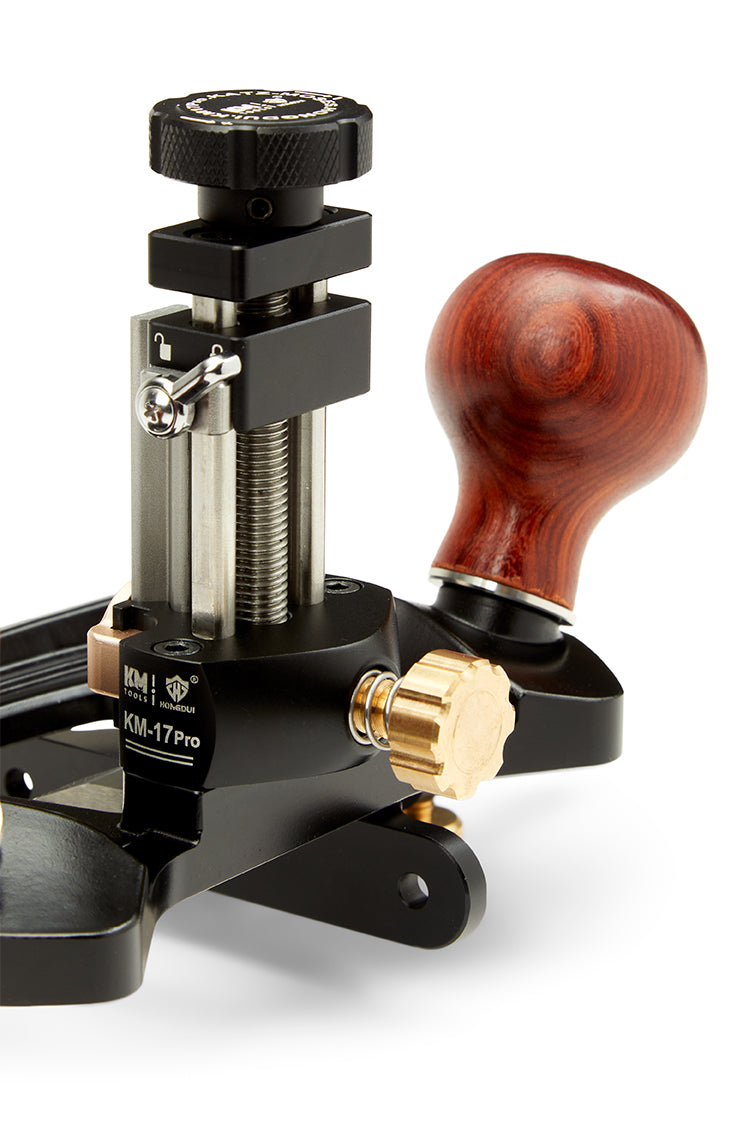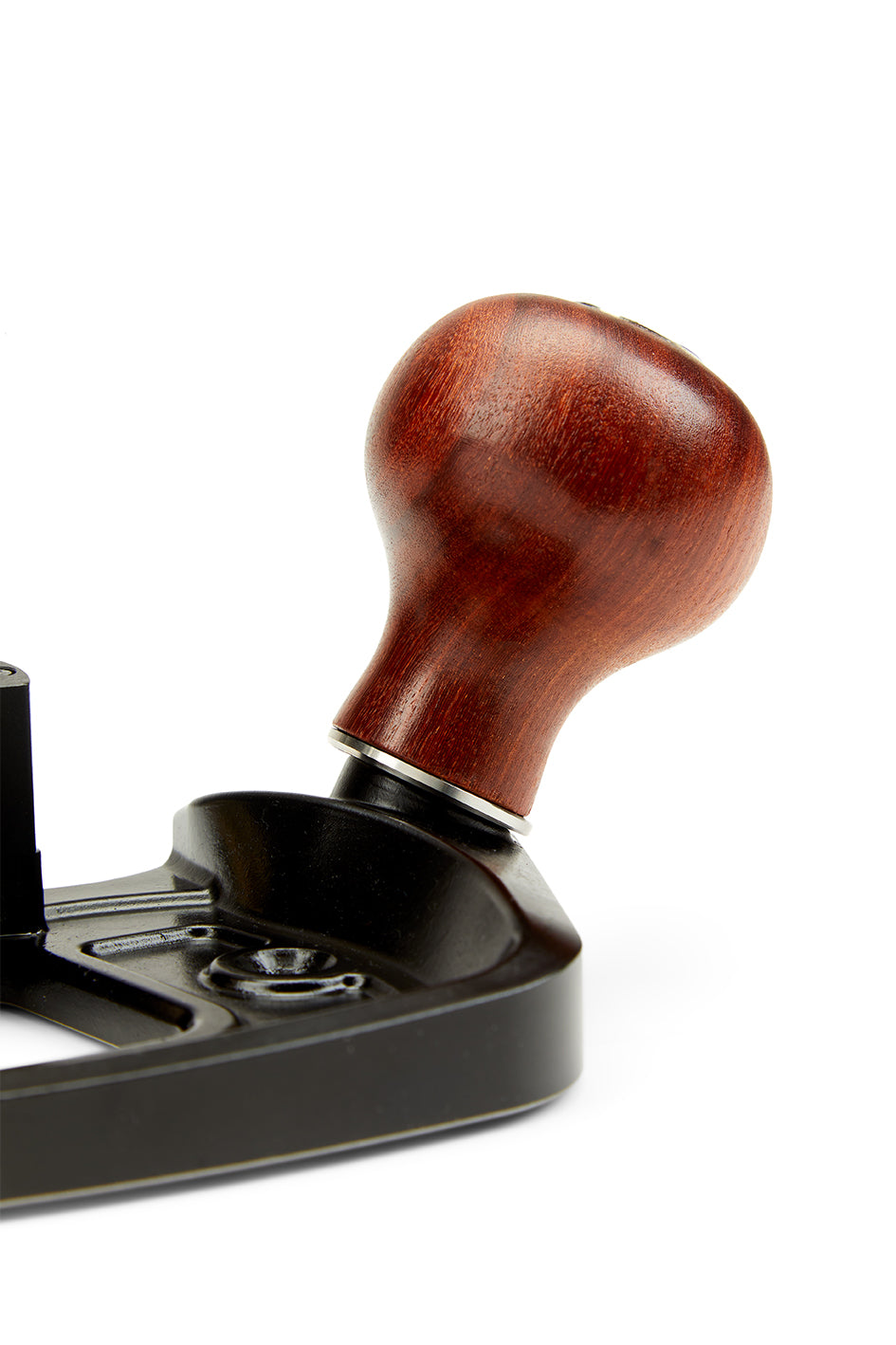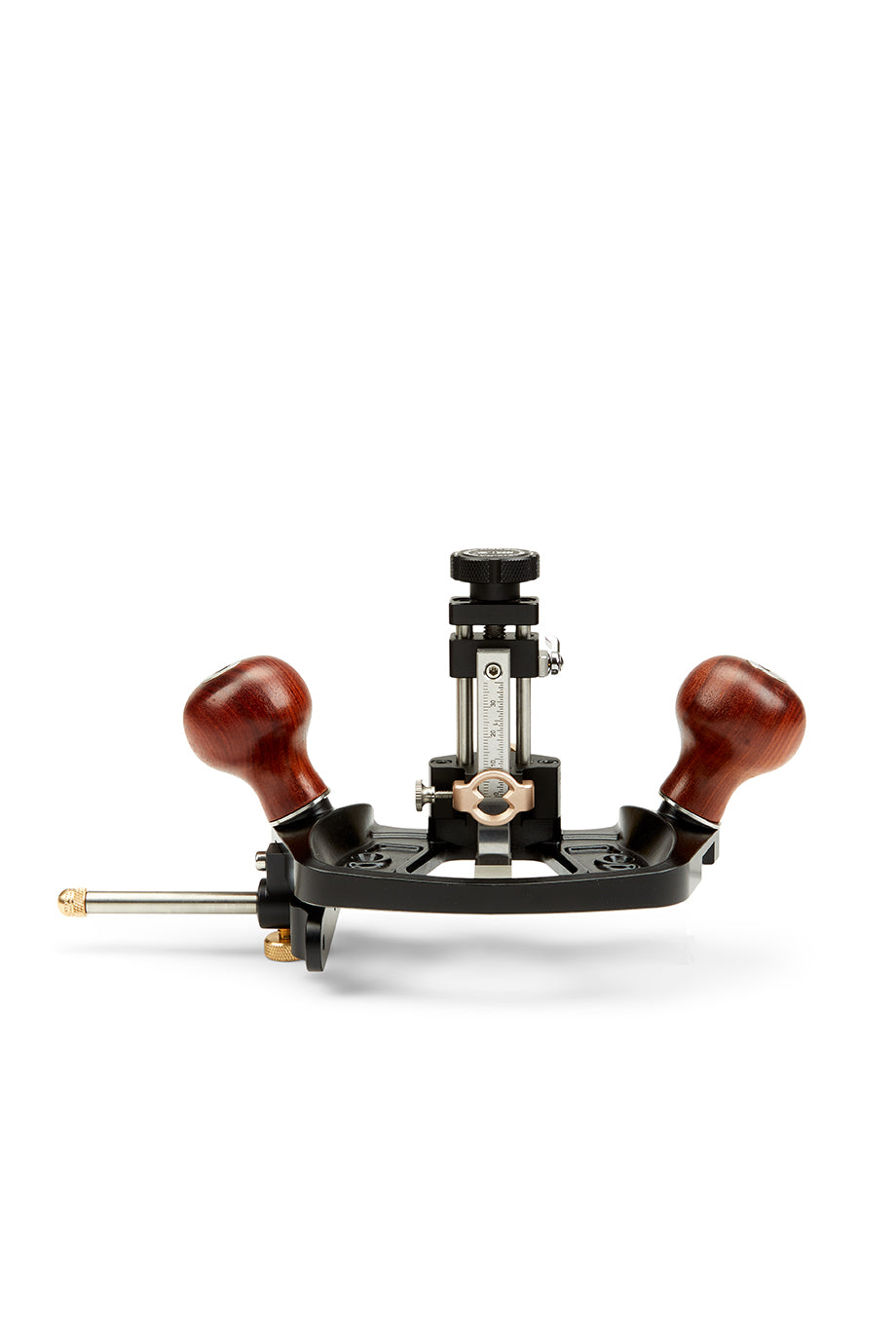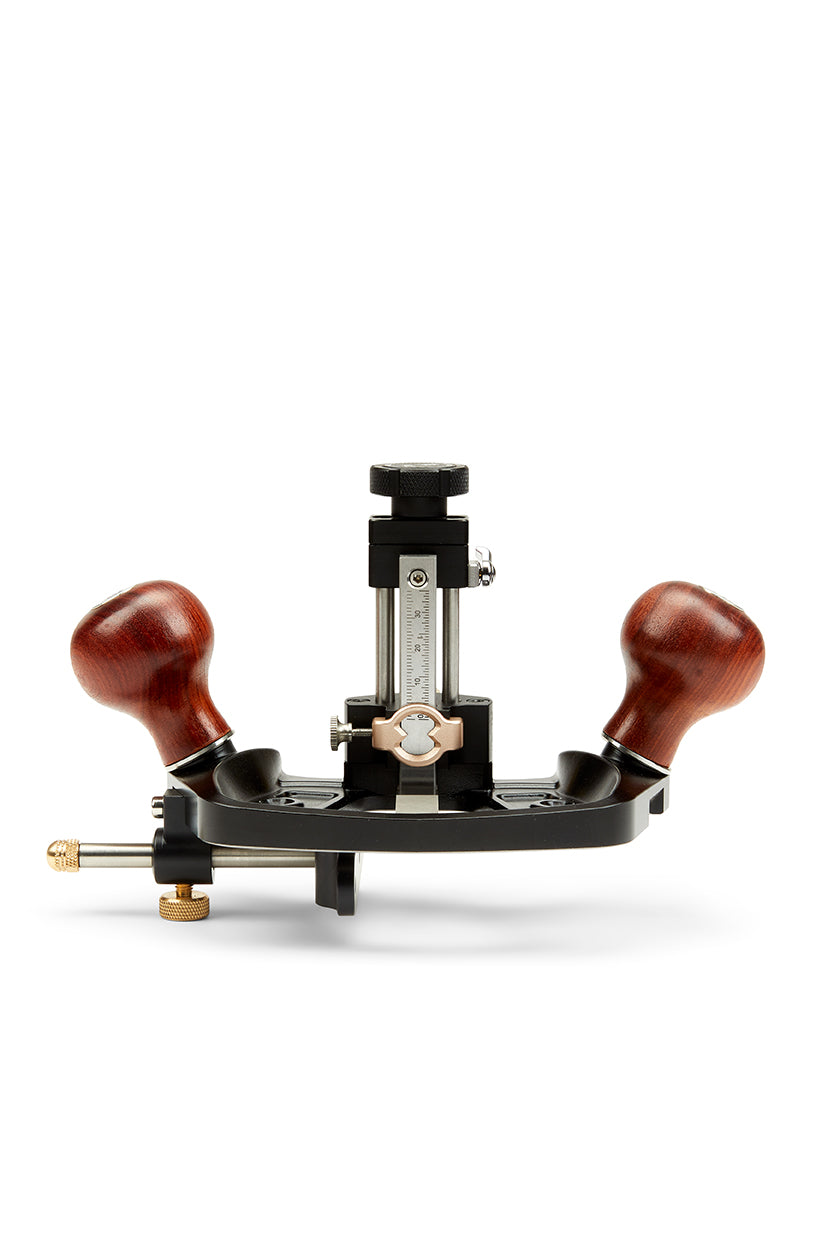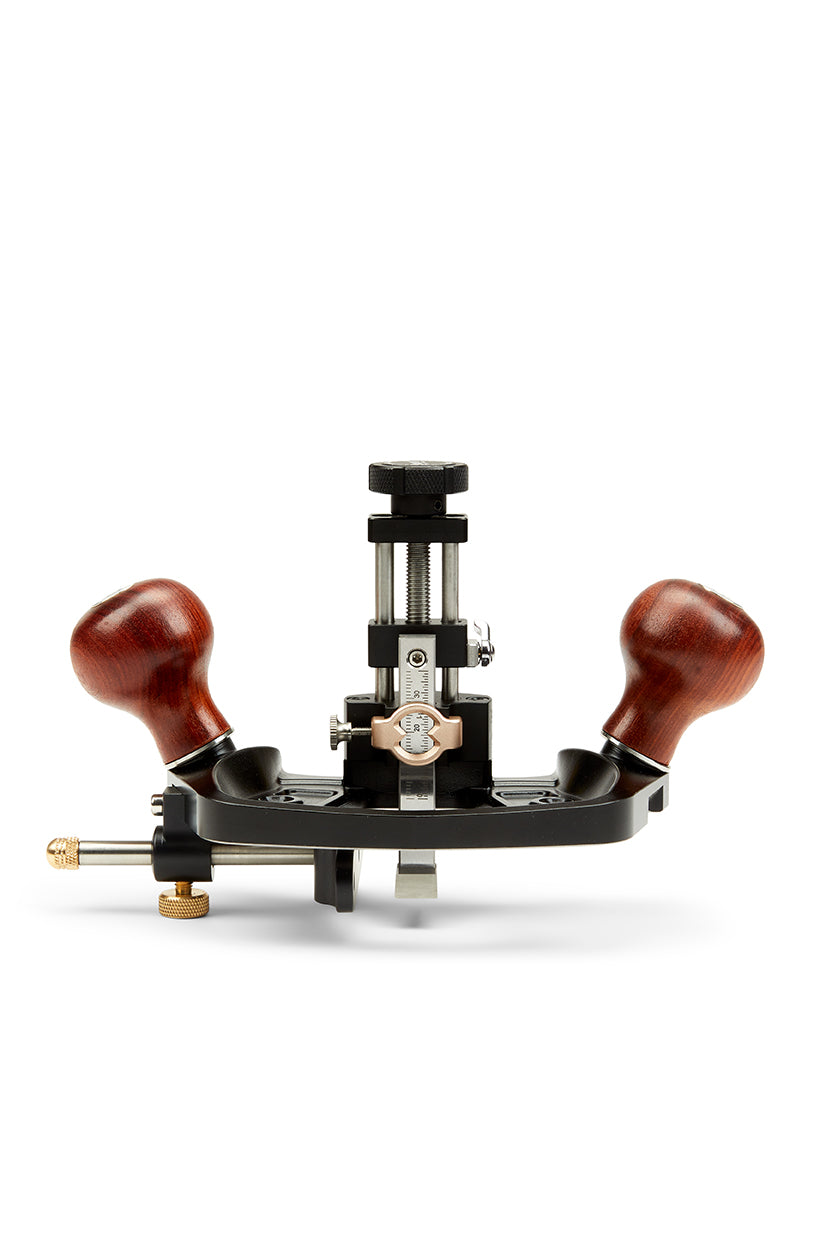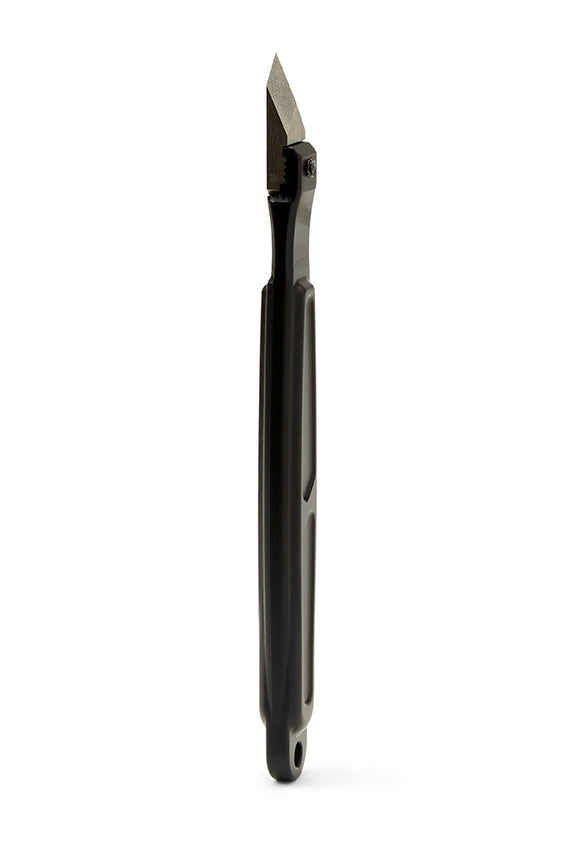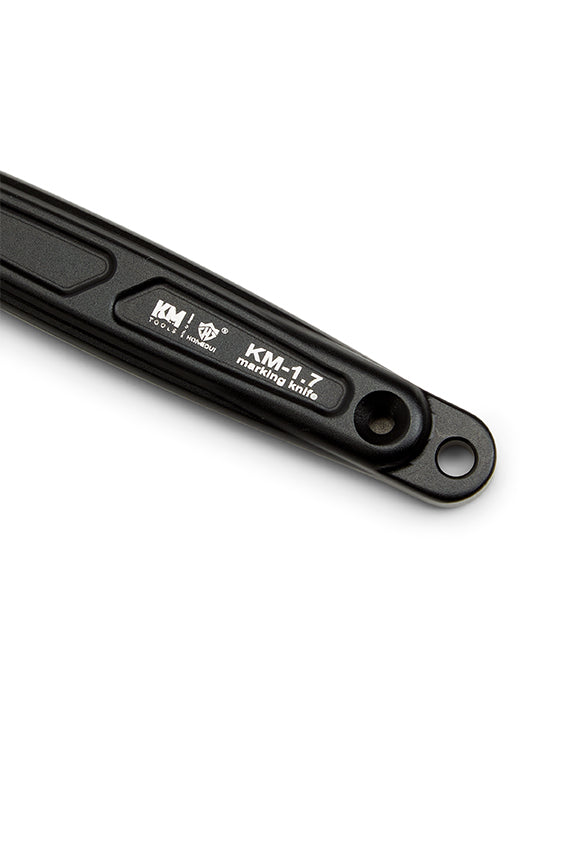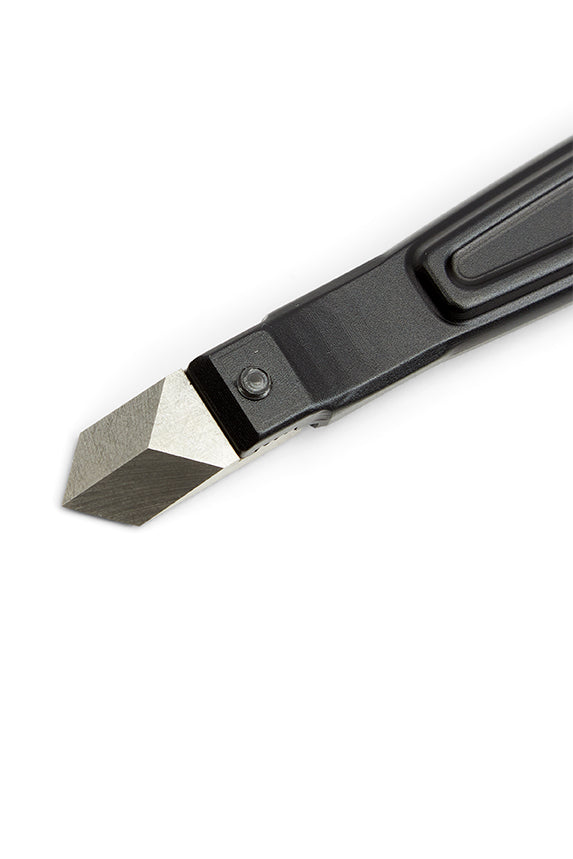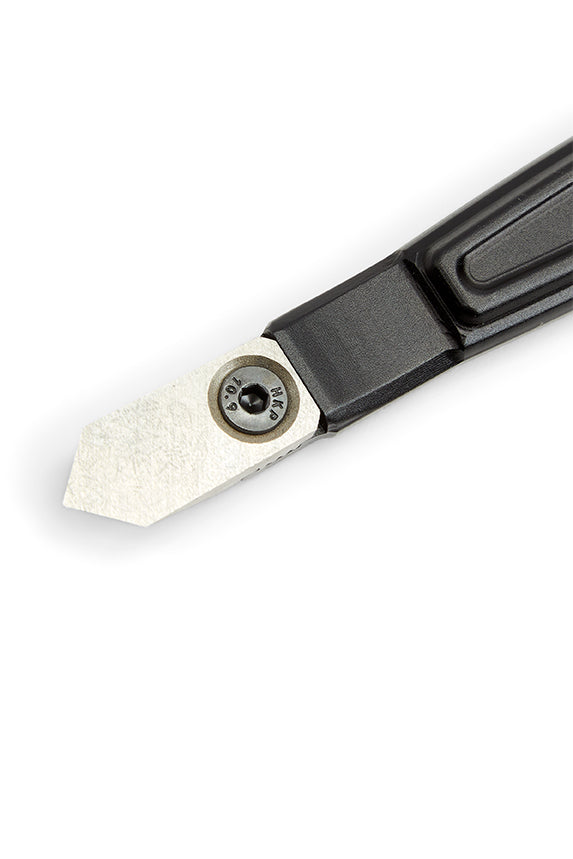 THE COOLEST TOOL WE'VE EVER RELEASED. 
The KM-17 Pro Router Plane is the ultimate hand tool for fine tuning joinery, cutting grooves, creating perfect mortises, and more.
It's a collaboration between Katz-Moses Tools and Hongdui Tools — who I consider one of the greatest tool designers of our time.
One Straight and One 45° Blade: 

The two blades can be switched out for a variety of operations. Both are ½" (12.7 mm) wide at their widest point. Smaller Blades available separately.

Reinventing Blade Adjustment: The entire blade lift mechanism is designed to virtually eliminate the backlash and slop found in modern router planes. It can face either forwards or backwards. Use the forward position for most operations, and the reverse position for getting into otherwise impossible to reach corners.
Cam Lock Depth Stop: Lock down specific cutting depths for repeatable cuts without having to remeasure. The only CAM LOCK depth stop on the market means you don't have to be a pro arm wrestler to lock it down securely. Mechanical advantage at its finest.
Adjustable and Removable Fence: The adjustable fence can be attached to either the left or right side of the router plane. The fence piece can also be flipped around to reference either flat or curved edges. It has an oversized, knurled brass knob that makes tightening it a breeze.
Quick Depth Adjustment: The cutting depth can be adjusted without having to unlock the blade, allowing for quicker operation so you can speed through cuts. It can cut up to 1.5" (38 mm) deep.
Sharpening Holder / Marking Knife: The blade holder can be used for both storage and sharpening with any honing guide (including the sharpening jig we carry in our store). Even cooler, it can be used as a marking knife as well.
Attachments for Auxiliary Fences: Both the router plane base and fence come with threaded holes for attaching auxiliary fences. If you need a bigger reference surface, simply attach one with #10 bolts or screws.
Depth Gauge in Imperial and Metric: The adjustable depth gauge on the front of the lift mechanism tells you set precise depth your blade is zeroed at — whether your brain thinks in inches or millimeters.
Die Steel Body: 

No, that's not a threat. Die steel is a high-carbon steel with superior hardness, strength, and rust resistance.
WHY THE KM-17 ROUTER PLANE STANDS OUT FROM THE REST
Virtually Zero Backlash: 

While developing this tool, we studied other high-end router planes on the market. 

The issue we found across the board was backlash — even when the blade was fully locked down, it would shift during cuts. 

We developed a unique locking mechanism that has near 

zero

backlash. Even in stupidly deep cuts. 

That means ultimate precision and reliability
The ONLY Cam Lock Depth Stop on the Market: Our cam lock depth stop travels with the adjustment mechanism until you're ready to lock it down. Due the mechanical advantage of a cam lock you can easily lock it down so that is will not move when you reach your desired depth. Depth stops on high end planes are just a thumb set screws that bite into a flat piece of steel or the blade post. They take an incredible amount of thumb strength to tighten it and when you reach your depth they can shift with with even moderate pressure.
Faster Operation: 

The blade lift mechanism in this router plane is unlike any other on the market. 

You can adjust the cutting depth even when the blade is locked down. Why is that cool? Because it allows you to speed through cuts. On other router planes, you set the blade depth, lock it down, make a pass, unlock it, adjust the depth, lock it down, make a pass… you get the idea. With the KM-17, skip the trouble of locking and get into a simple flow of cut, adjust, cut, adjust — letting you get to your final depth in no time.
Easier Blade Changes and Sharpening:  

On other router planes, you have to remove the entire blade shaft to switch or sharpen your blades. 

On the KM-17, all it takes is unscrewing a single hex bolt. And since the blade can be attached to the included holder, sharpening is also super simple.
Included Fence: 

Your KM-17 Router Plane order comes with the adjustable fence INCLUDED — not as another accessory you need to purchase after the fact. 

And this ain't some chintzy aluminum fence. The included fence is solid as heck, easy to use, and can be adjusted to reference both flat and curved edges.
WHAT YOU CAN DO WITH THE KM-17 ROUTER PLANE
FINE TUNE JOINERY
Want tenons, half laps, and bridle joints that fit so perfectly it blows your mind? The KM-17 makes it easy. 
Simply cut your tenons and other joints a hair proud, then use the router plane to shave away material until you have a seamless fit.
CUT GROOVES, RABBETS, AND DADOS WITH INCLUDED FENCE
A fully adjustable and removable fence is included with your router plane (no need to order it aftermarket).
Use it as an edge guide to cut super clean grooves and rabbets — or just for cleaning up high spots left by your electric router or dado blades.
INLAY HINGES FLUSH
Even when working on narrow edges, the KM-17 is ideal for cutting shallow mortises.
You'll have no problem getting hinges to sit perfectly flush, or inlaying other objects in your workpiece.
A WHOLE LOT MORE
Leveling seams between boards, cleaning off dried glue, flush trimming proud joinery — the uses for the KM-17 Router Plane are only limited by your imagination (and common decency).