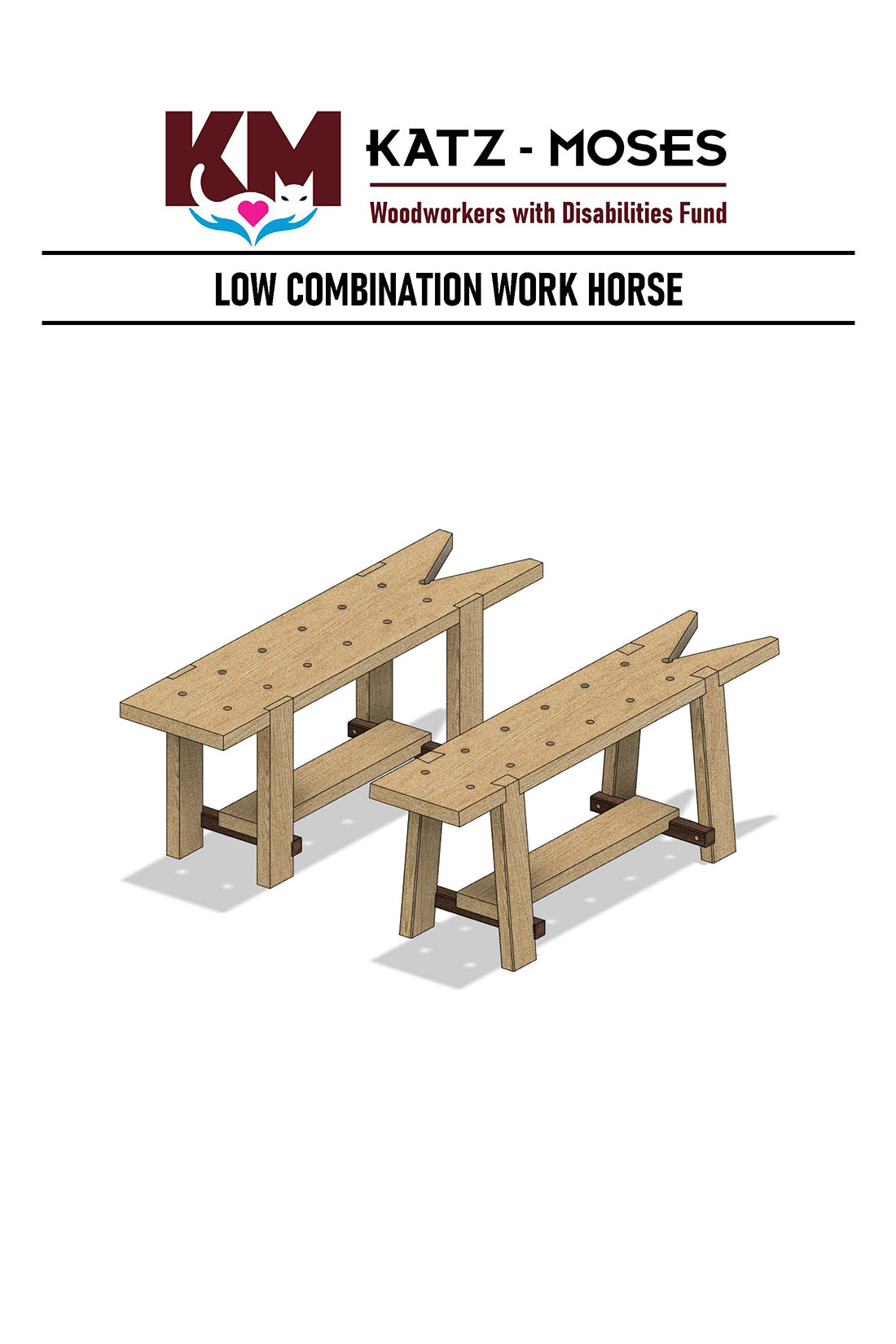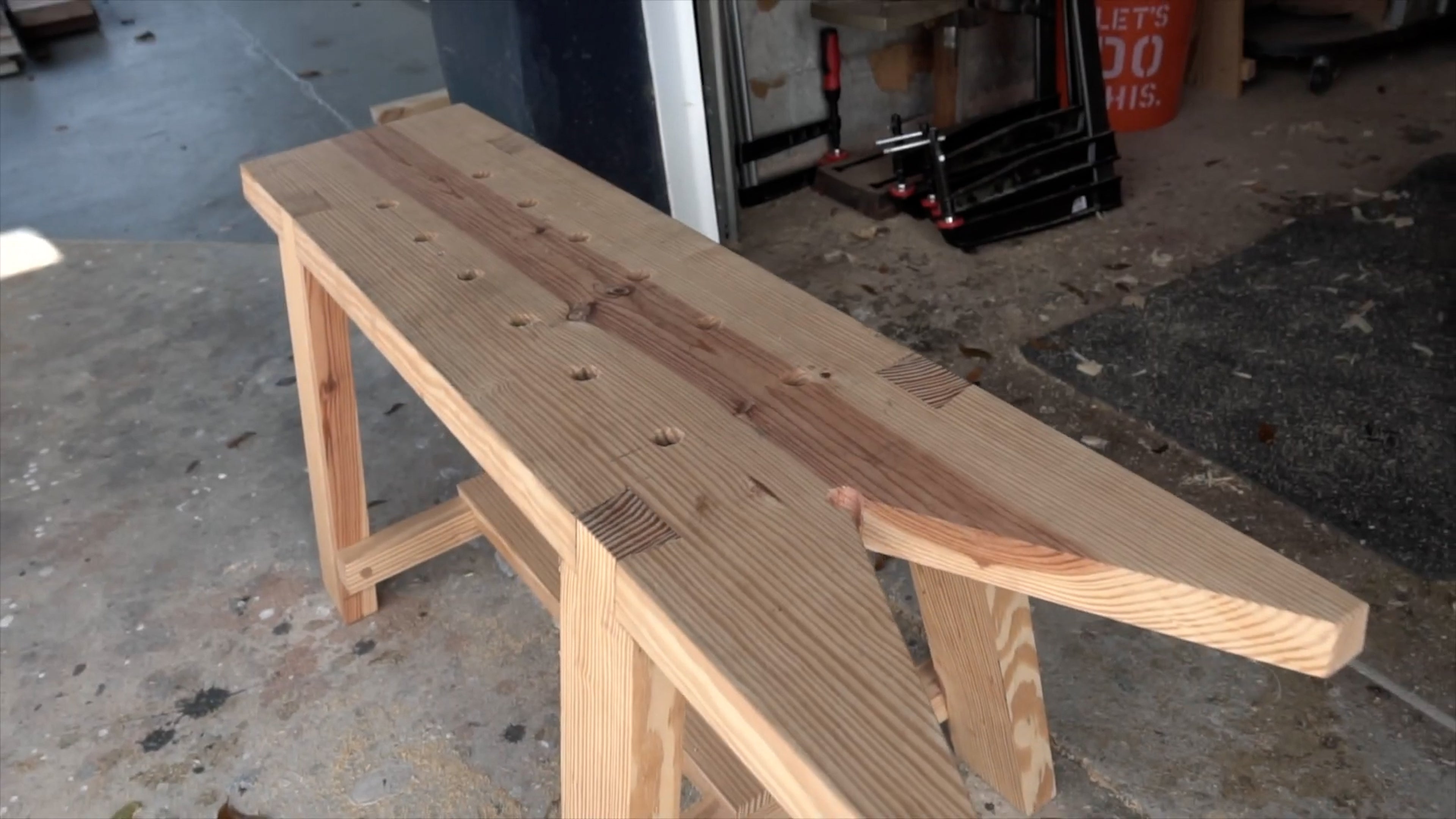 Low Combination Work Horse Build Plans
PART OF THE BUILD UP INITIATIVE:
Help us make woodworking accessible to all.
For many woodworkers with disabilities, workholding and moving objects around the shop presents a challenge.
The Build Up Initiative aims to deliver devices that assist with workholding so woodworking can truly be accessible to all — whether it's as a hobby or a full-time career.
For a more in-depth look at the initiative and the projects, check out the video released by the director of our charity, Chris Giffrow, as well as the video we released on our channel.
Based on a traditional saw bench, the Low Combination Work Horse provides a lower work surface suitable for makers in wheelchairs — or for those wanting a more comfortable over-the-workpiece experience. It includes dog holes for securing work with holdfasts or bench dogs, and a bird's mouth on one side for rips or crosscuts. As the bench can be sat on, the ever effective "butt clamp" can hold pieces while sawing, chiseling, or planing as well.