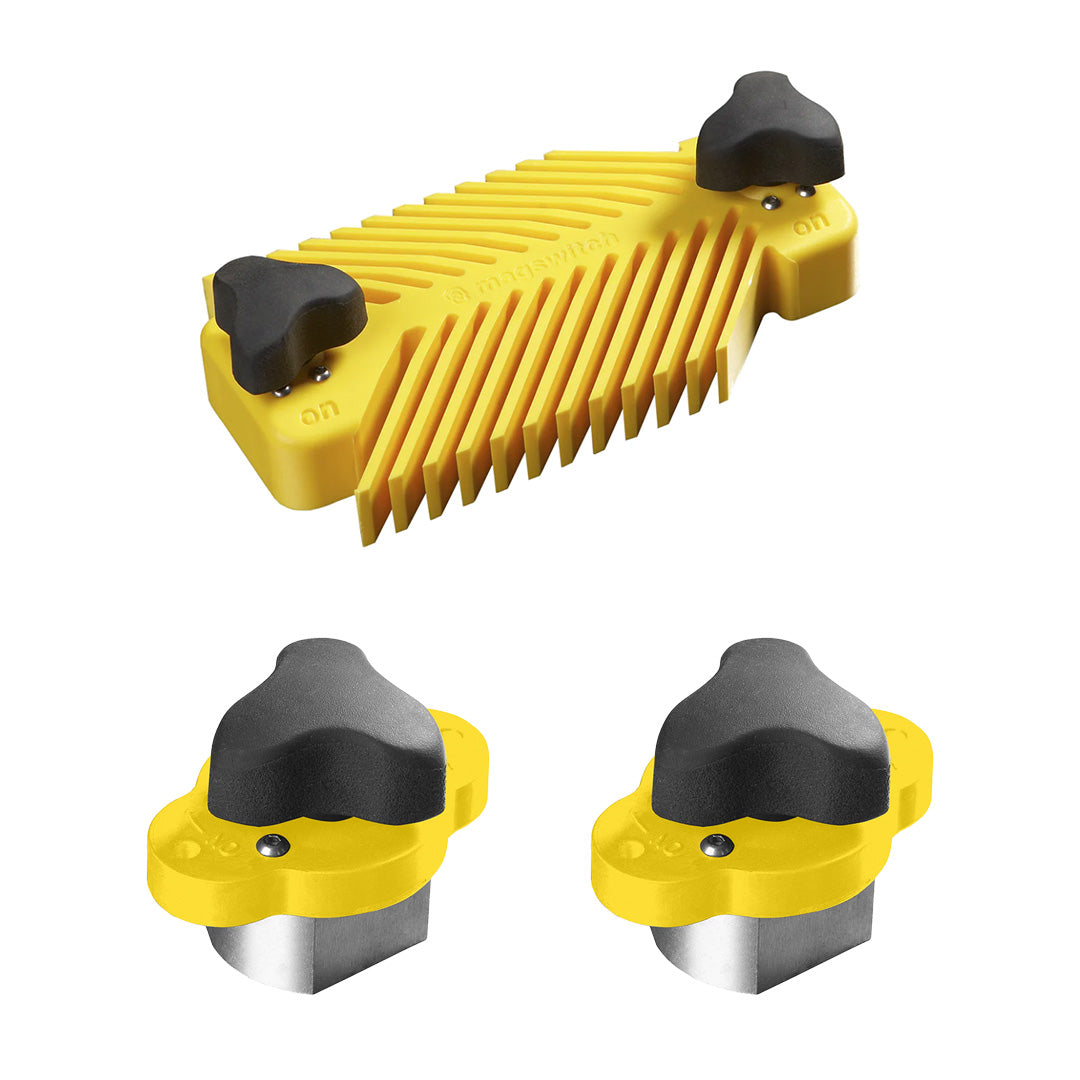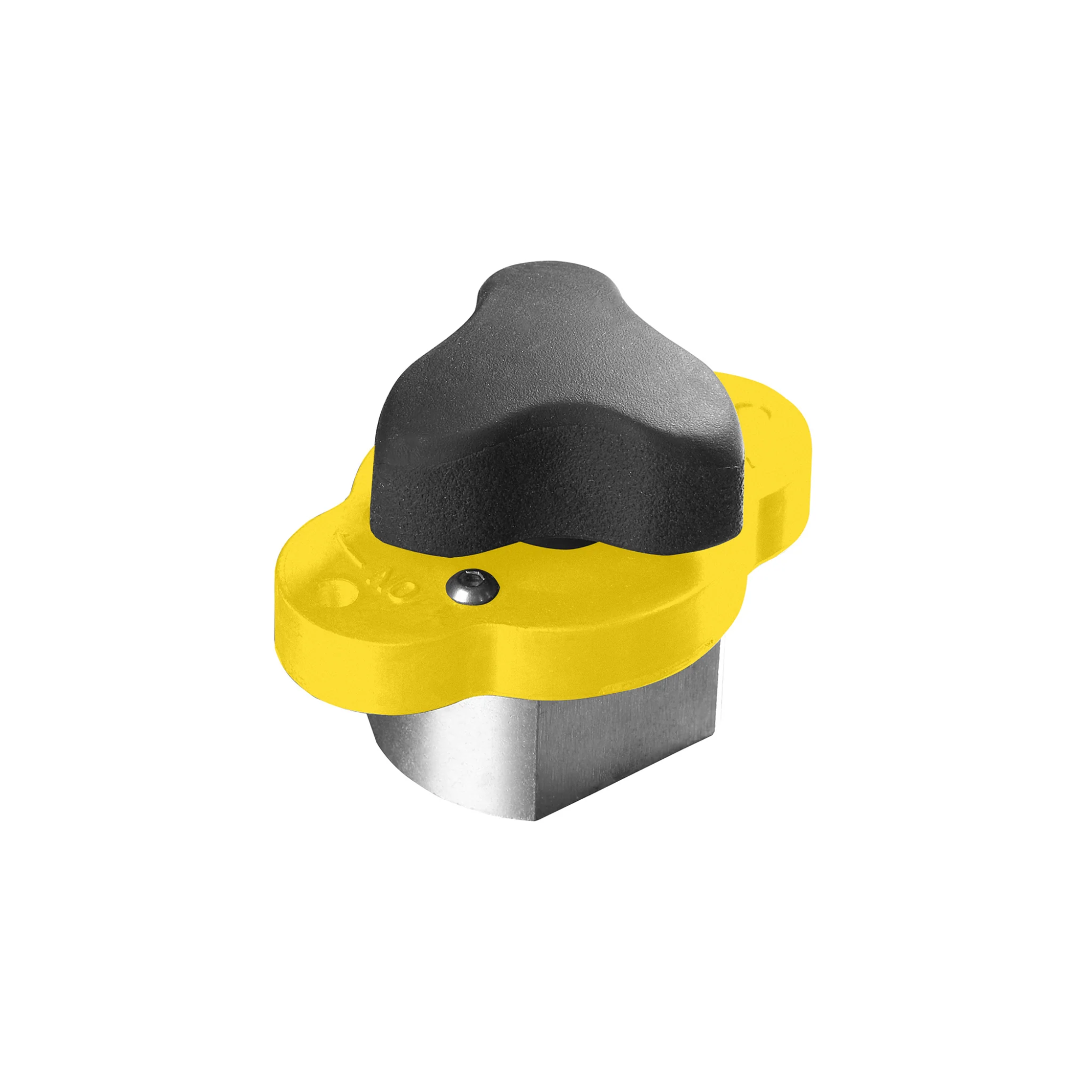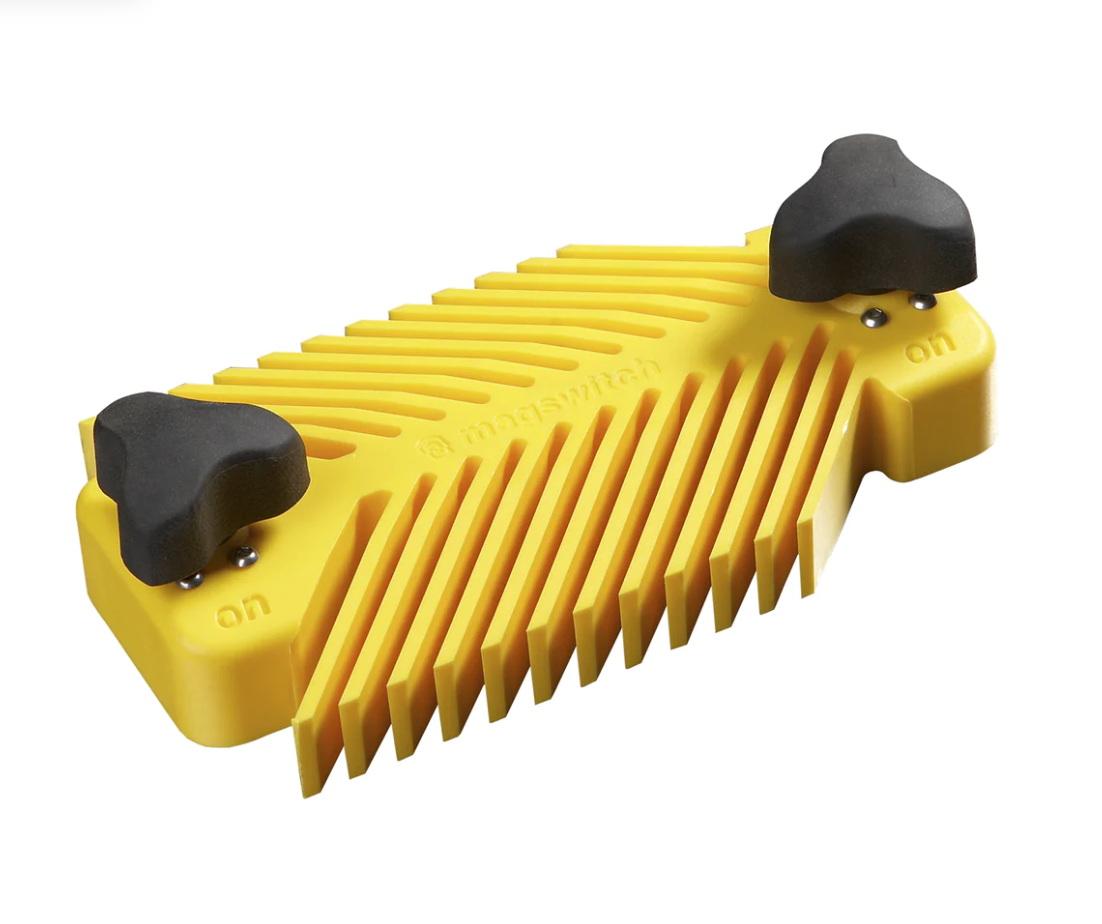 This bundle includes a Magswitch Universal Featherboard and 2 Magswitch MagJig 150s.
Jonathan's Hot Take:
Magswitch Universal Featherboard:
Featherboards are key to accurate and safe rip cuts on the table saw — and none are as easy to use as the Magswitch Universal Featherboard.
Most featherboards need to be locked into a miter slot, limiting the width of boards they'll work for. With two super strong switchable magnets, this unit can attach anywhere on a cast-iron tabletop.
Quick, easy, and precise setup

No miter slot limitation

Perfect for infeed/outfeed applications

Can be used on the left or right side of the blade

Easy On/Off Operation.

Great for small tables
SPECIFICATIONS
Product Weight: 0.9 lbs / 0.4 kg
Dimensions: 6.9 x 3.9 x 2.1 in / 175.2 x 99 x 53.3 mm
Magswitch MagJig 150:
This is the ultimate addition to any shop jig you need held down on a magnetic surface. Simply drill a hole in a jig, place the MagJig in, and rotate the knob to switch it on for a super solid hold.
A single MagJig 150 has 133 pounds of magnetic hold force. 
Magnetic field turns completely on and off mechanically

Does not use an electrical power source

Holds flat and round surfaces of steel

3/4" standoff for flush mount

Designed with screw holes to add more security in a fixture

Excellent for woodworking, welding, and fabrication
SPECIFICATIONS
Max Breakaway: 133 lbs (60.3 kg) on 1'' steel
2:1 Shear Working Load: 15 lbs (6.8 kg)
Product Weight: 0.2 lbs (0.1 kg)
Dimensions: 2.6 x 1.7 x 2.1 in (66 x 43.1 x 53.3 mm)
Magnetic Pole Footprint: 40 mm x 31 mm