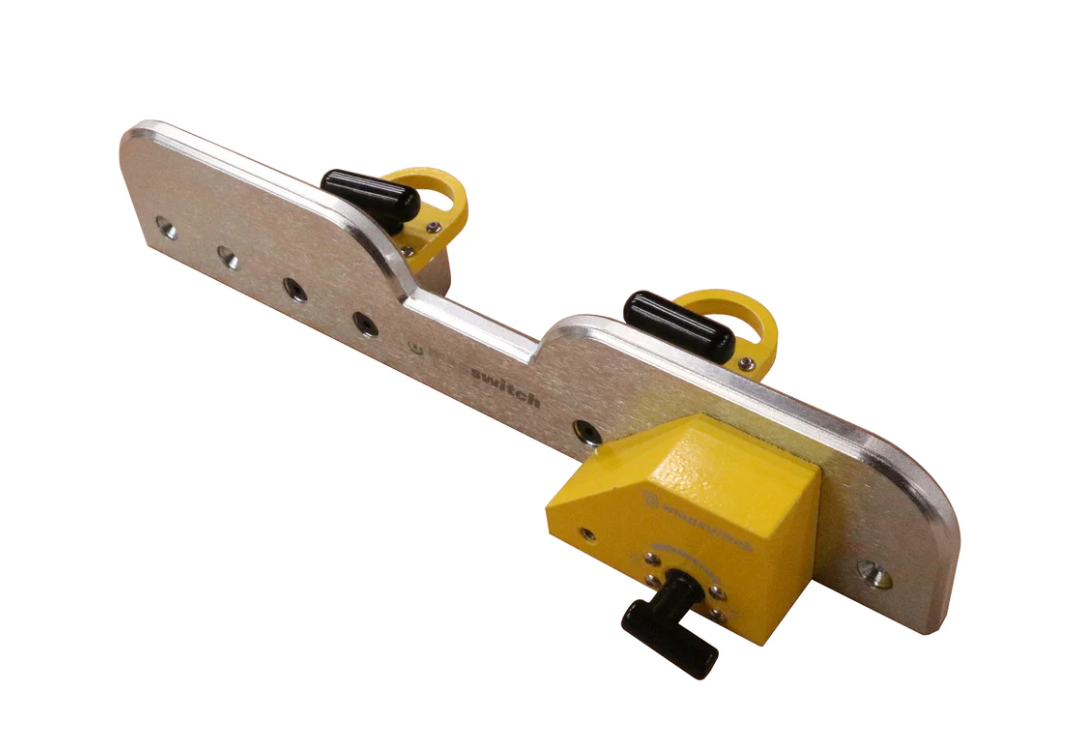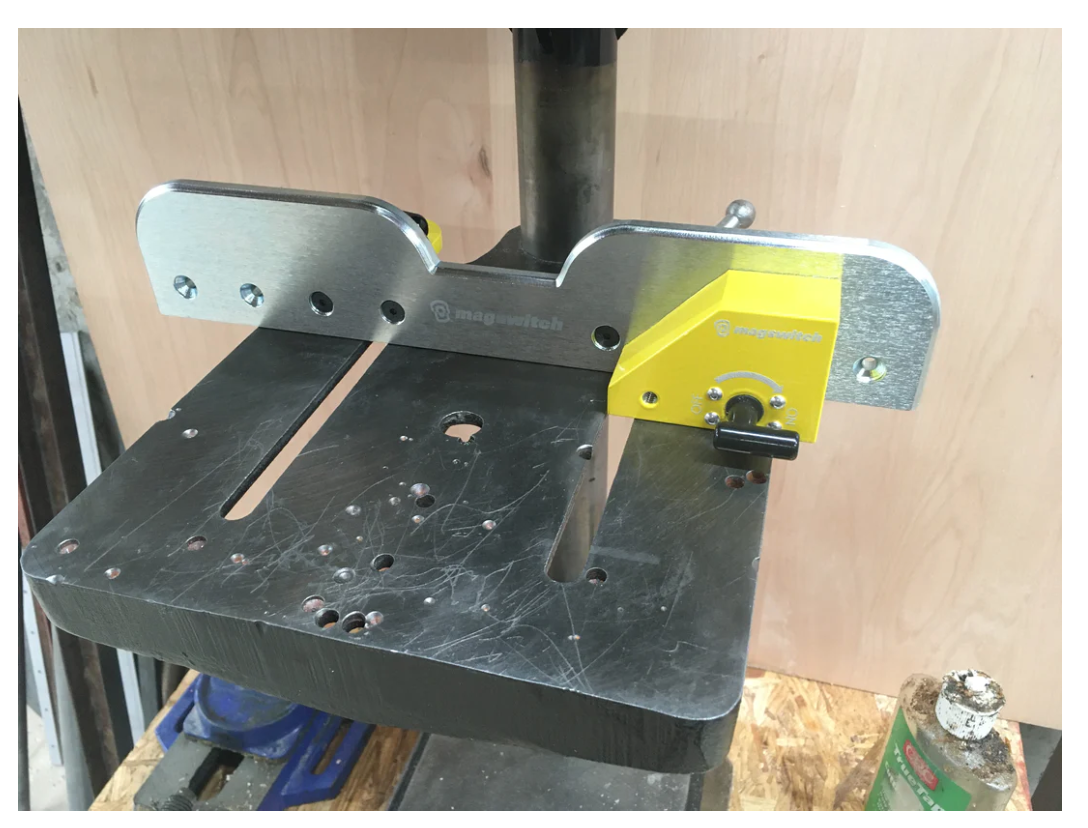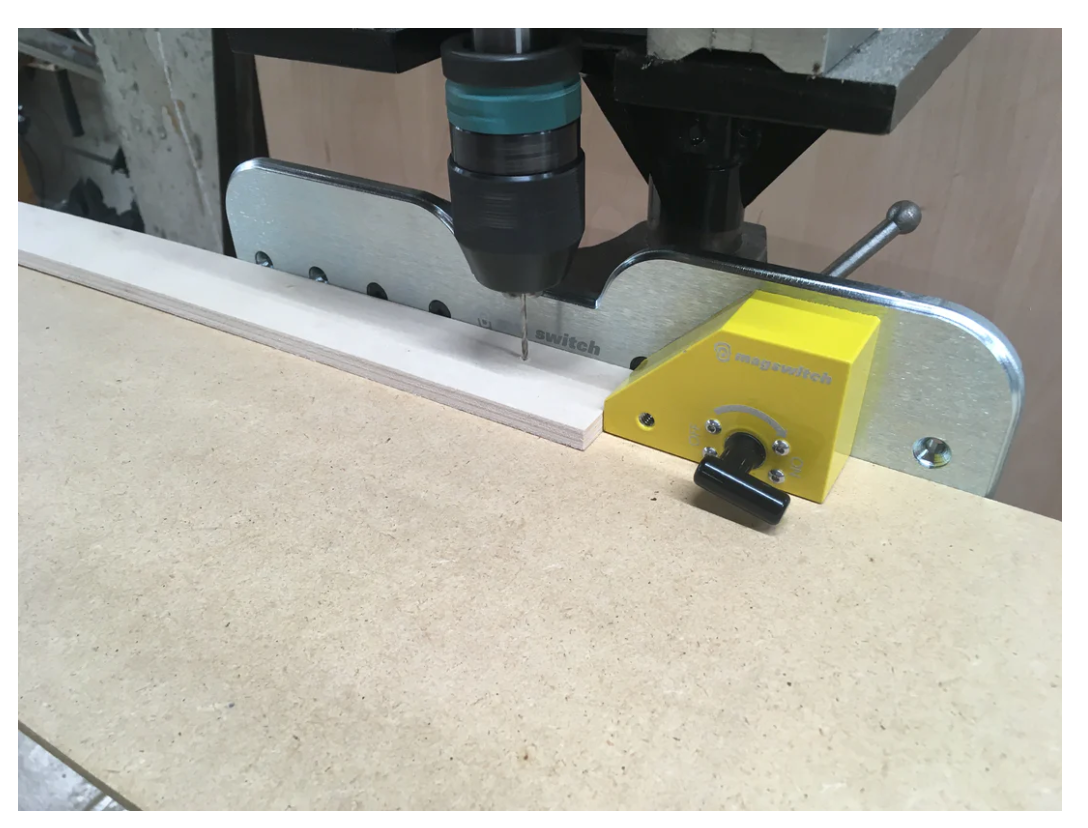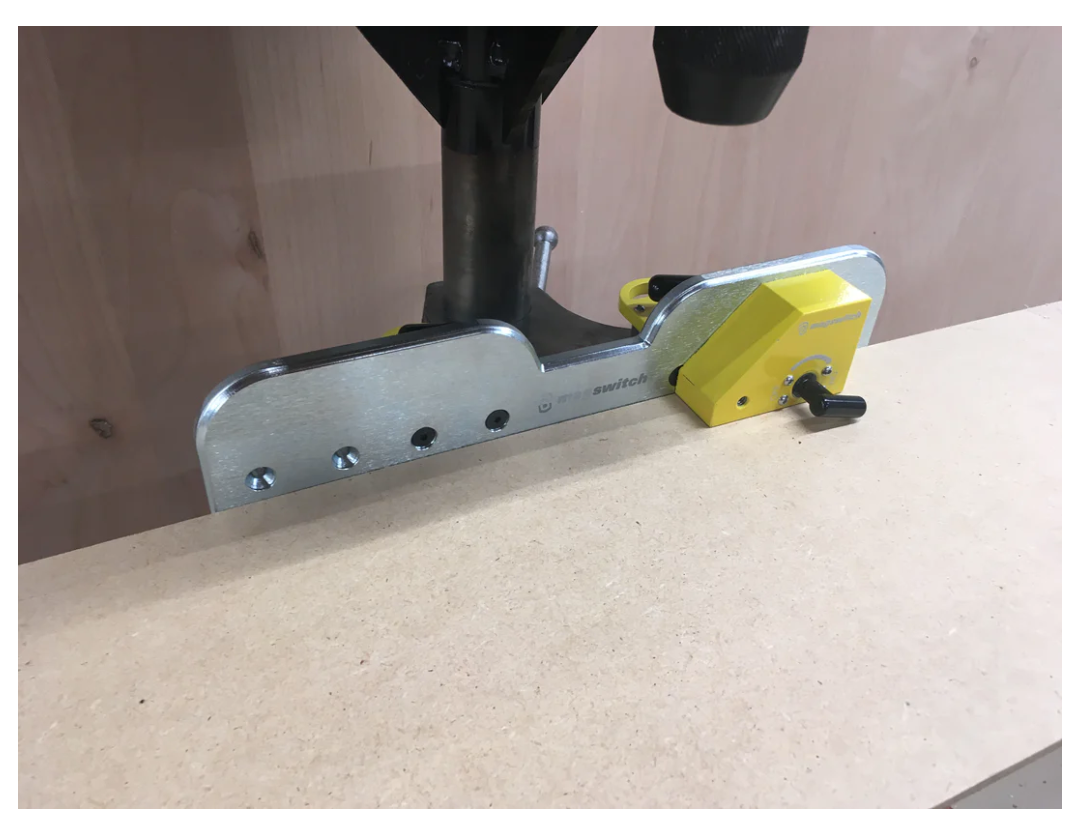 Magswitch Drill Press Fence
Jonathan's Hot Take:
This is the EASIEST drill press fence to set up out there — and it's guaranteed to hold your workpieces steady exactly where you want them.
The powerful switchable magnets let you quickly position and adjust the fence…
And the included magnetic stop block makes it easy to set up repeatable operations.
The cut away in the center of the vertical fence ensures it won't get in the way of the drill chuck, and the whole thing can quickly be removed when you don't need it.
Best of all, the fence and stop block work with sacrificial boards below your workpiece to limit tearout.
At 13" long by 2 ½" high, this is the ideal fence for small drill press tables.
SPECIFICATIONS
Maximum Breakaway Force: 291.01 lbs / 132 kg
Maximum Shear: 41.89 lbs / 19 kg
Full Saturation Thickness: 0.24 in / 6 mm
Overall Height (Max): 2.50 in / 63.50 mm
Overall Length: 12.99 in / 330 mm
Overall Width: 2.72 in / 69.15 mm
Net Weight: 4.41 lbs / 2 kg
Magnetic Pole Footprint: 1.57 x 1.22 (2x) in / 40 x 31 (2x) mm