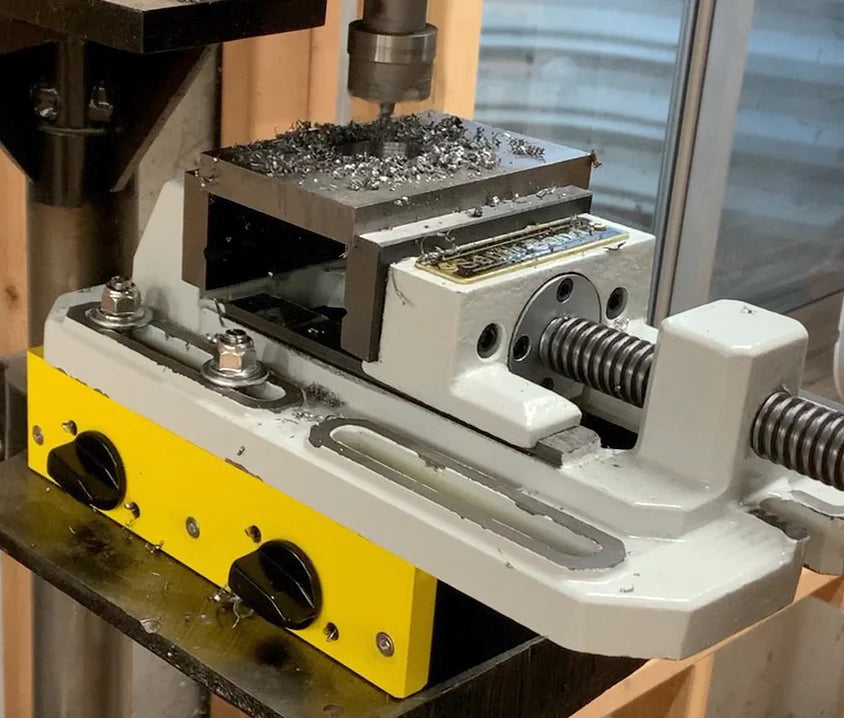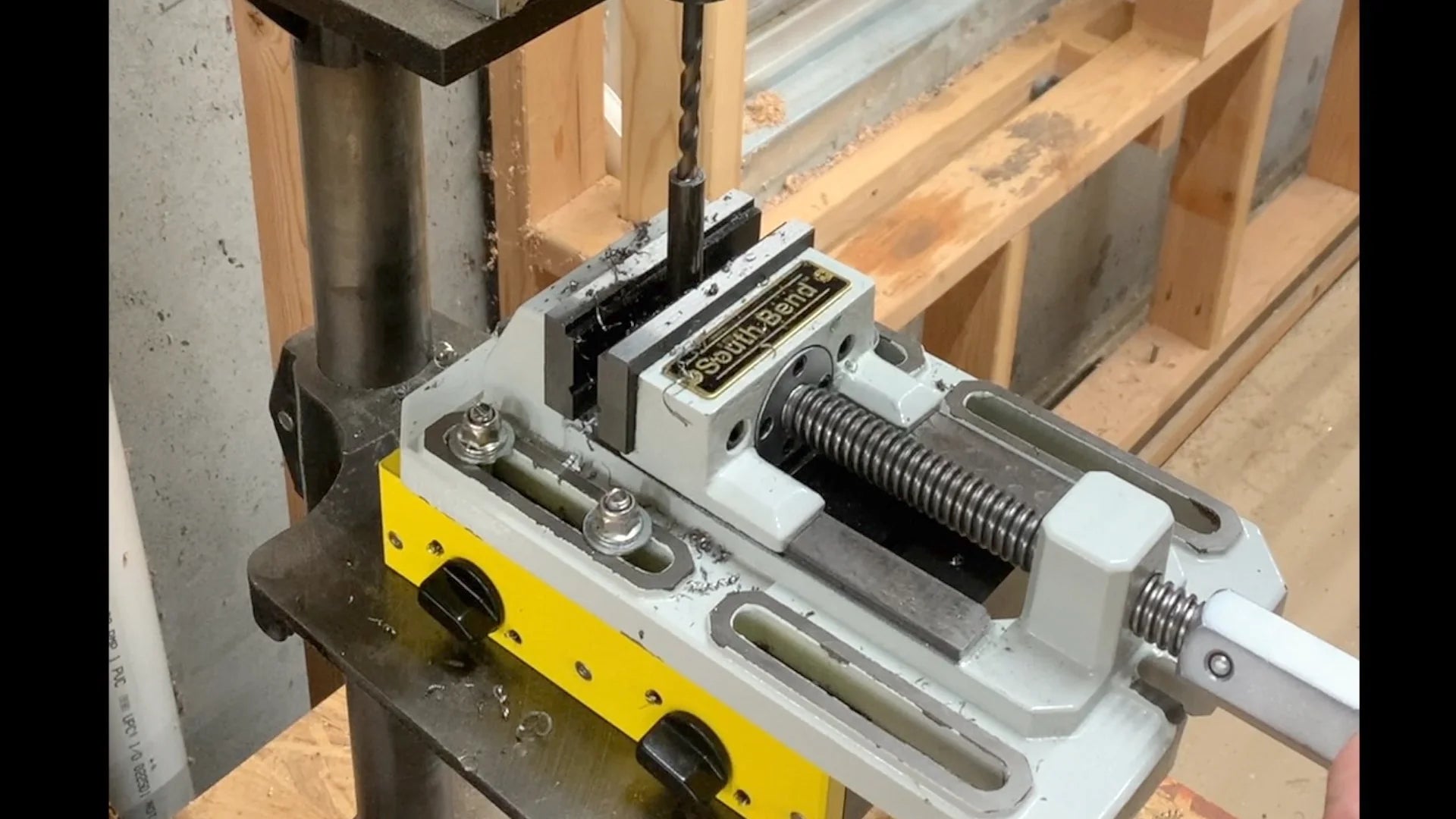 Magswitch Drill Press Vise Mount
The Magswitch Drill Press Vise Mount makes it fast and easy to position and lock a drill press vise in place on a drill press table.
The mount has four drop-in bolts that fit three T-slots positioned to accommodate a wide range of drill press vise mounting hole patterns. The drill press vise and mount can then be placed anywhere on a cast iron drill press table, and finely positioned until it is in place. Once in position, each of the 4 powerful switchable magnets locks the vise in place for the drilling operation.
FEATURES & BENEFITS
T-Slot mounting system supports a broad range of vise compatibility
Powerful magnets provide a solid grip for high-torque drilling operations
Switchable magnets allow for rapid positioning and clamping for a more efficient drilling operation
Low profile design maximizes vertical drilling capacity
Powerful magnets provide a strong connection to the drill press table for the most demanding, high-torque drilling operations
Eliminates the need for additional clamps that are cumbersome and clumsy, making for a cleaner, safer work area
SPECIFICATIONS
Max Breakaway: 716.39 lbs / 325.63 kg
Net Weight: 9.35 lbs / 4.25 kg
Magnetic Pole Footprint: 2.64x1.02 in (4x) / 67x26 mm (4x)
Overall Height (Max): 3.31 in / 84 mm
Overall Length: 7.91 in / 201 mm
Overall Width: 7.68 in / 195 mm