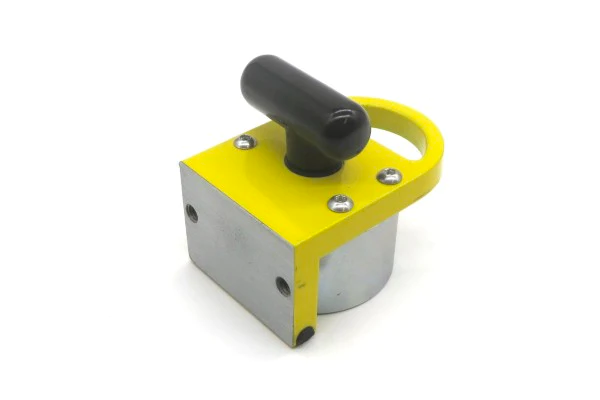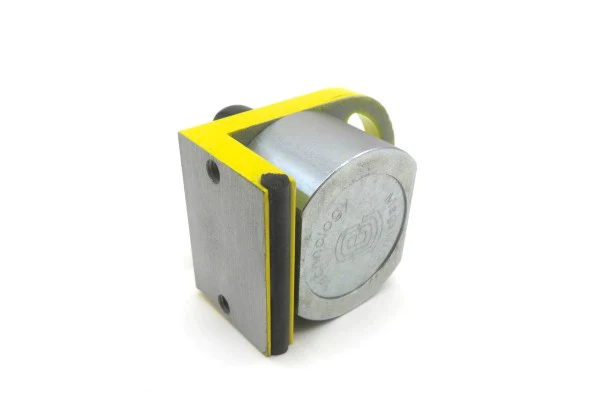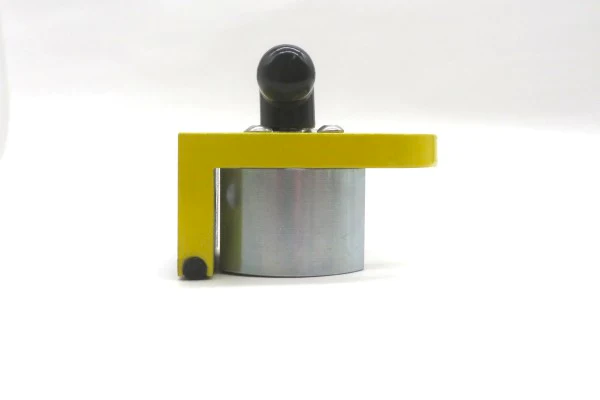 Magswitch MagMount 150 GripRight 90 Degree Switchable Magnet
Jonathan's Hot Take:
The Magswitch GripRight 150 switchable magnet secures fixtures, fences or jigs in place at a 90 degree angle to magnetic ferrous tables, e.g., bandsaw, drill press, etc.  Rotate the knob to turn On/Off 145 pounds of magnetic hold force. Simply drill 2 10-32 holes in your fixture or fence and attach with the enclosed hardware. 
Make custom 90 degree jigs, fixtures or fences perpendicular to your work surface by drilling two 10-32 holes and attaching to the GripRight Magnets with included hardware

Attach as many magnets to your fixtures as you want for as much strength and flexibility as you need. We recommend using two per fixture to avoid pivot

Create 90 degree fences, assembly jigs, cutting fixtures, blade guards, work supports or anything that makes your work faster, safer, and easier

Excellent for woodworking, welding and fabrication

Designed with screw holes to allow attachment of fixtures, jig and fences

Holds flat and round surfaces of steel

Magnet turns completely On and Off

Does not use an electrical power source

Hardware kit includes 2 each of the following 10-32 screws: 1-3/8" pan head,1-3/8" countersink, 5/8" pan head and 5/8" countersink
SPECIFICATIONS
Max Breakaway: 145 lbs on 1" steel
Maximum Shear: 20.45 pounds
Product Weight: 8.5 ounces
Dimensions: 2.25 x 1.25 x 1.56 in
Magnetic Pole Footprint: 1.57 inch x 1.22 inch