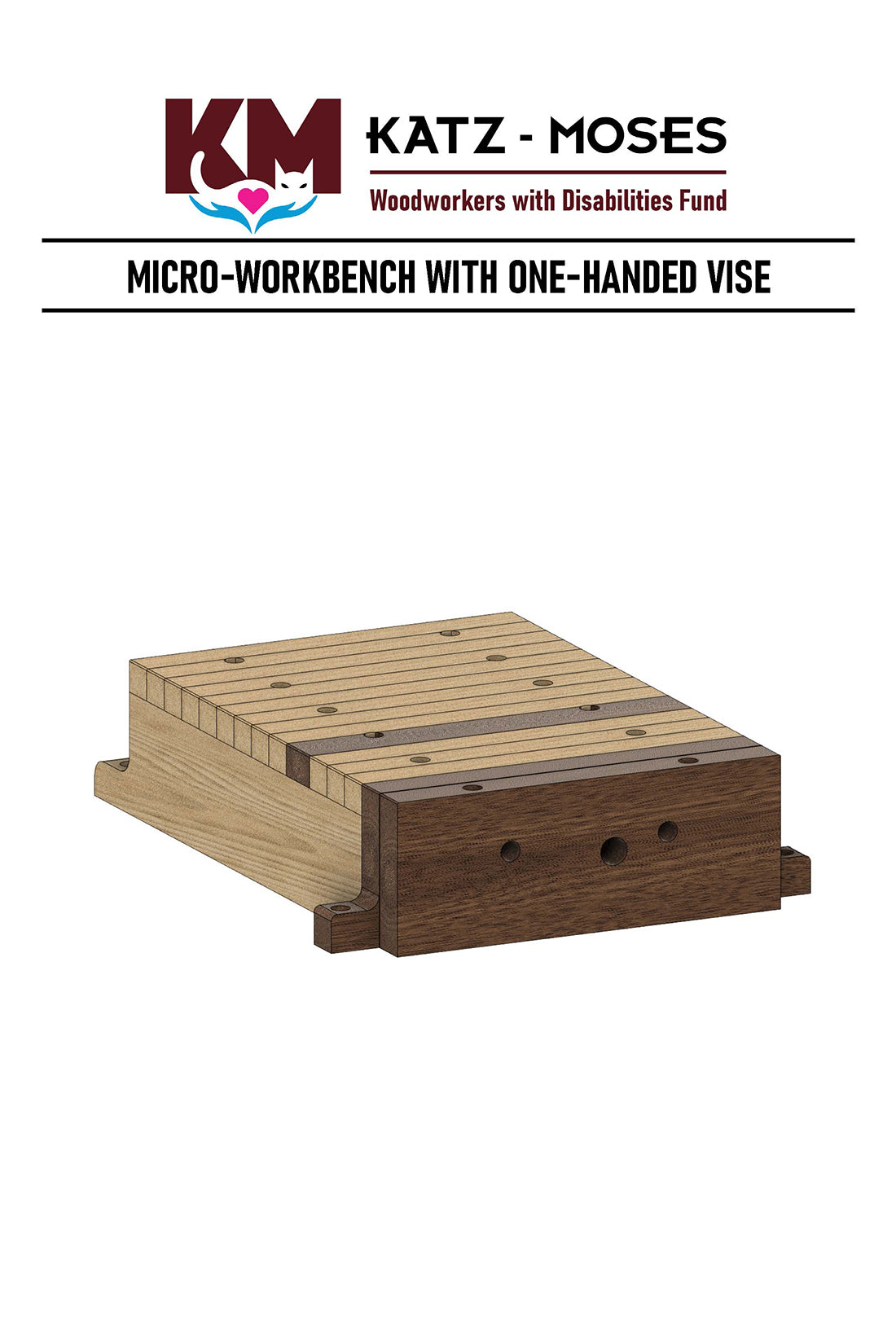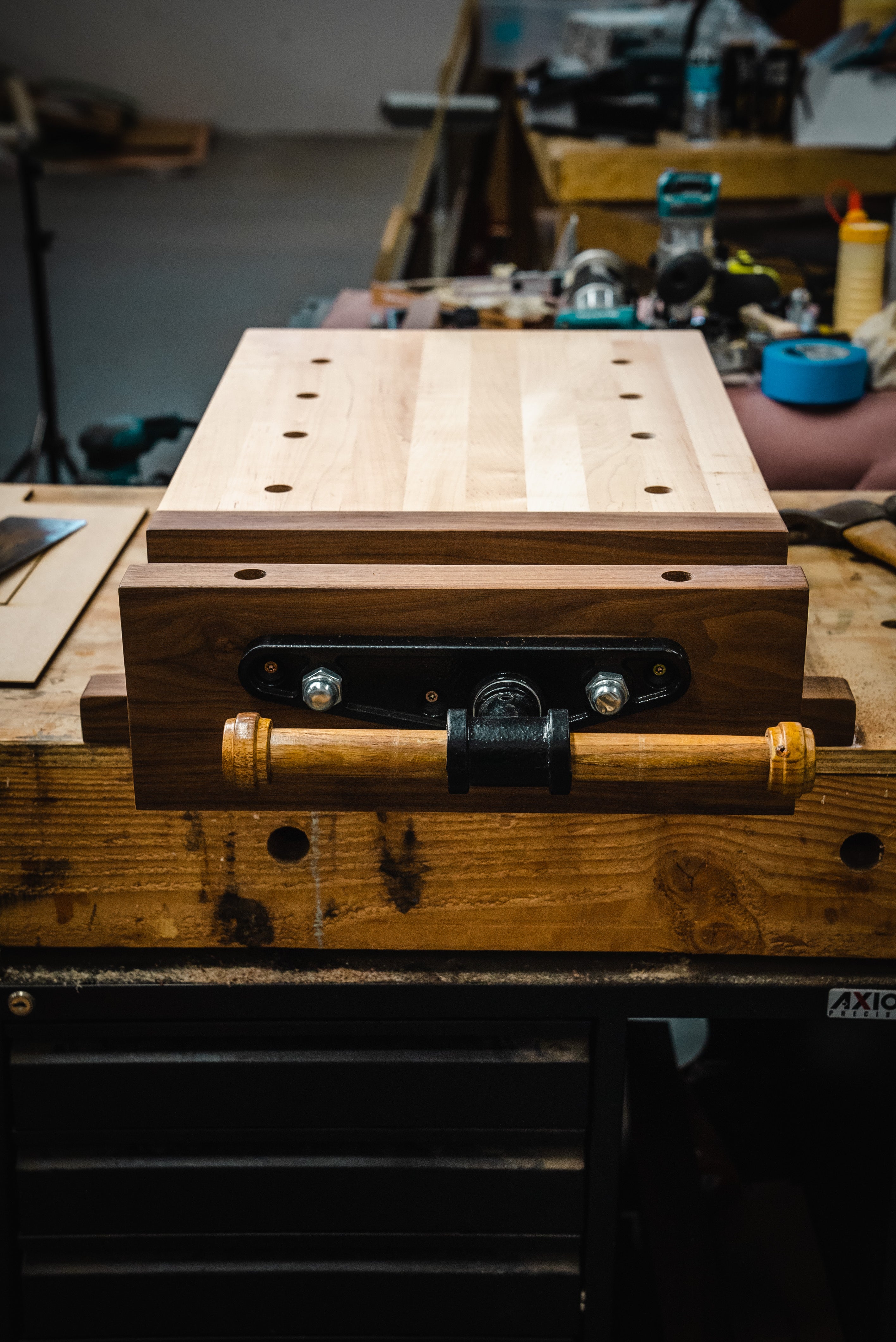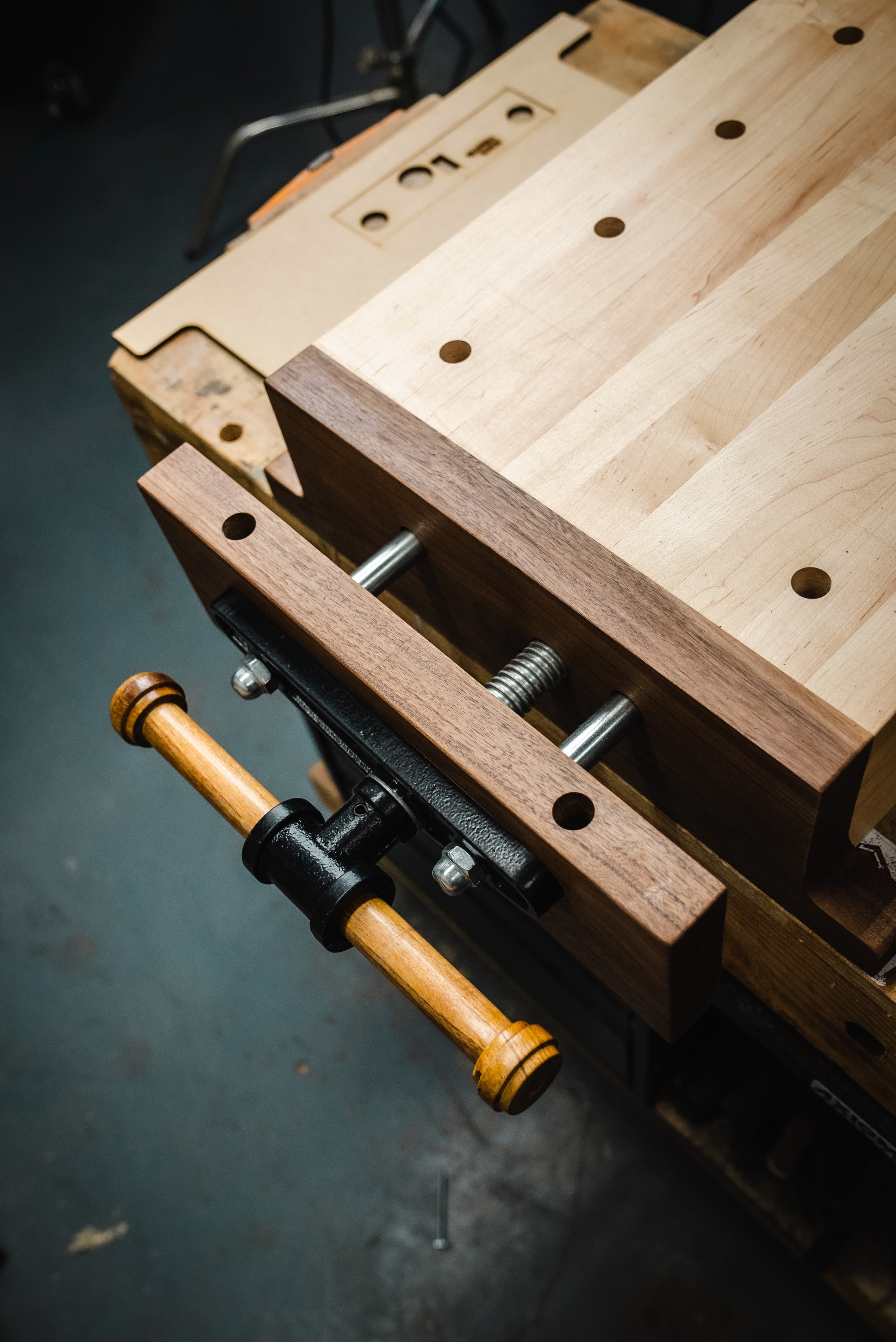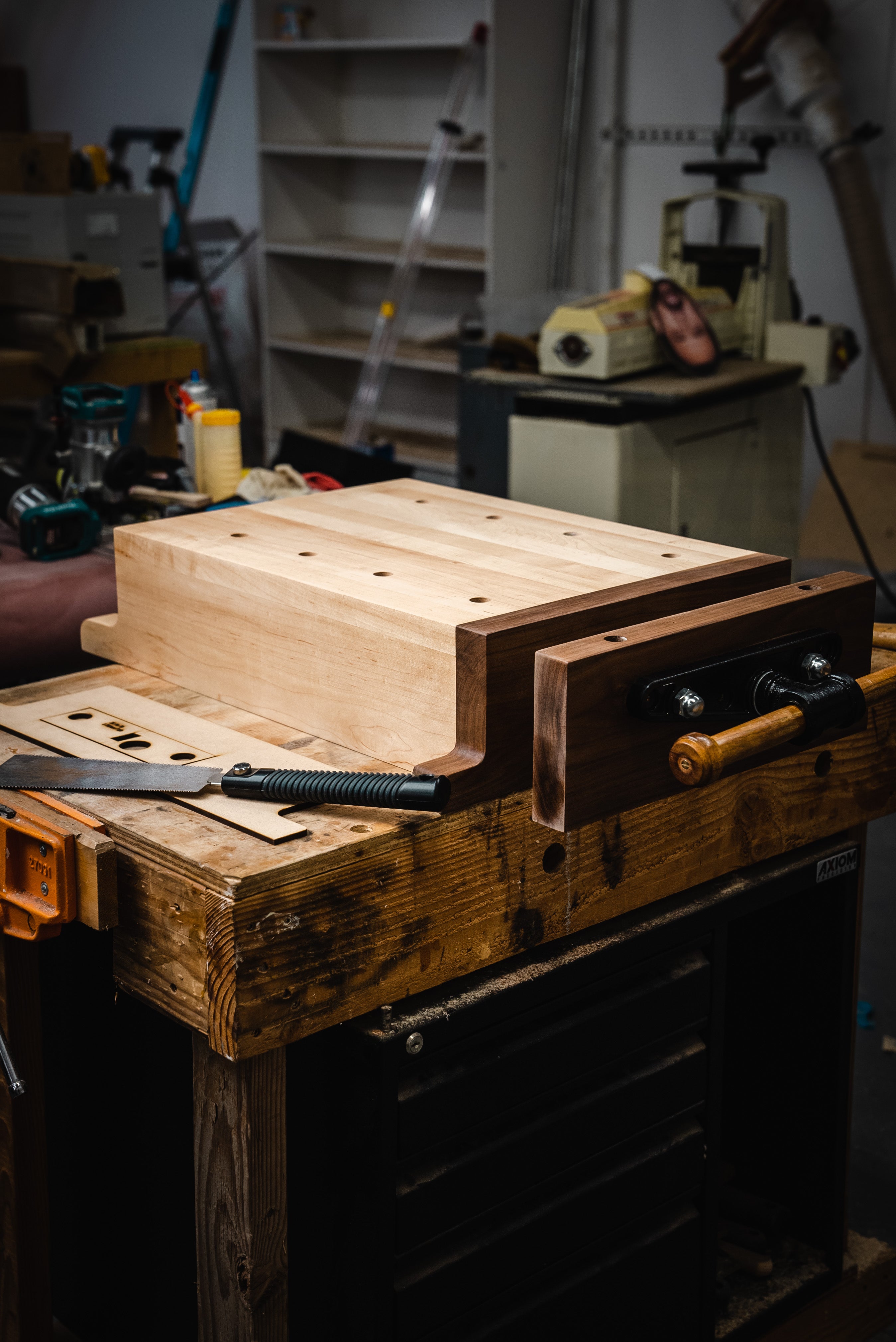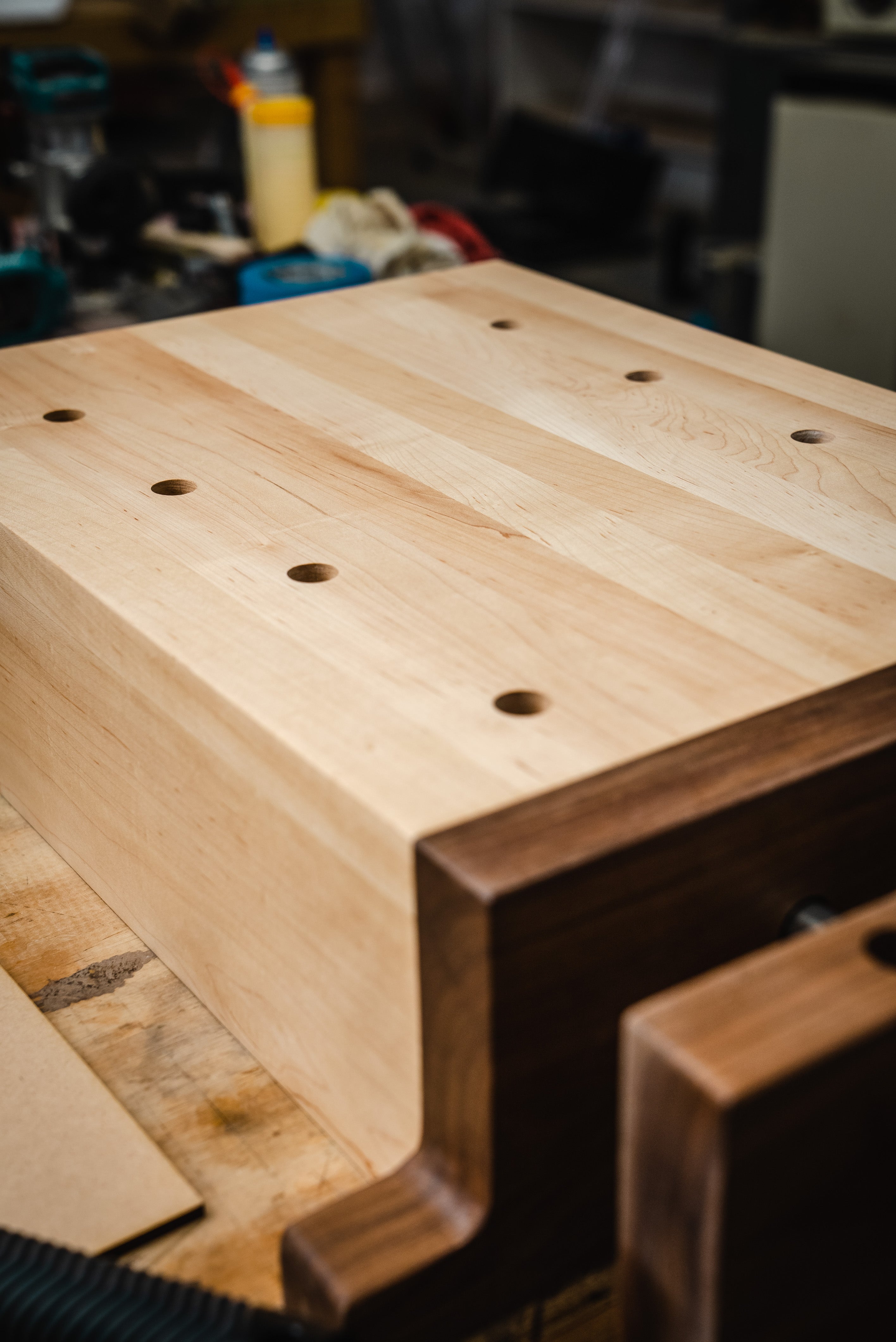 Micro-Workbench With One-Handed Vise Build Plans
PART OF THE BUILD UP INITIATIVE:
Help us make woodworking accessible to all.
For many woodworkers with disabilities, workholding and moving objects around the shop presents a challenge.
The Build Up Initiative aims to deliver devices that assist with workholding so woodworking can truly be accessible to all — whether it's as a hobby or a full-time career.
For a more in-depth look at the initiative and the projects, check out the video released by the director of our charity, Chris Giffrow, as well as the video we released on our channel.
This Mirco-Workbench with One-Handed Vise is the perfect workholding device for big and small shops alike. It provides three ways to secure a workpiece (vise, bench dogs, and holdfasts). And the "one-handed" adjustable vise facilitates use by woodworkers with compromised grip or hand strength. The compact design lets you work anywhere— whether that's standing at your full-sized bench, seated at the kitchen table, or even sitting on the floor.