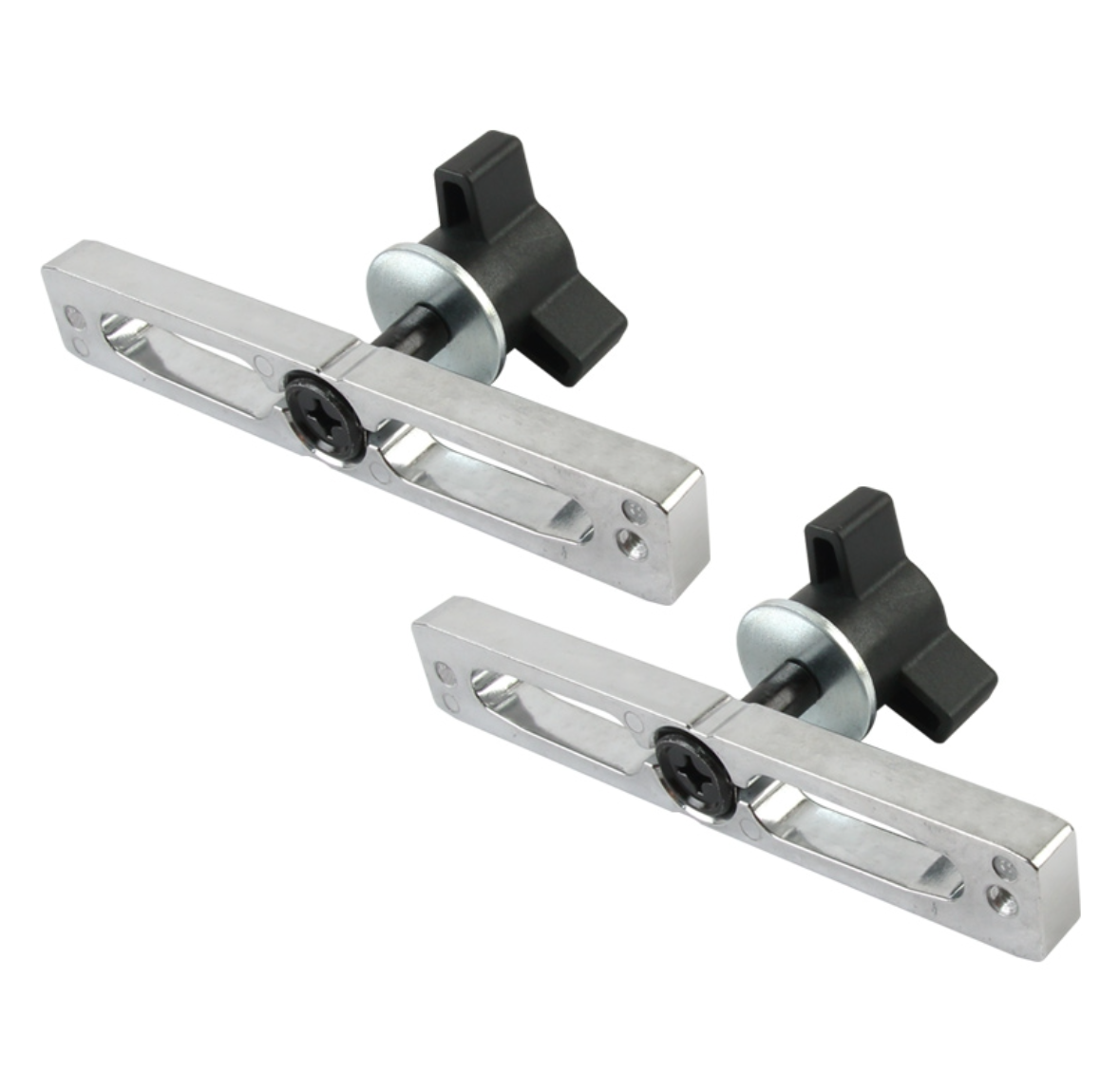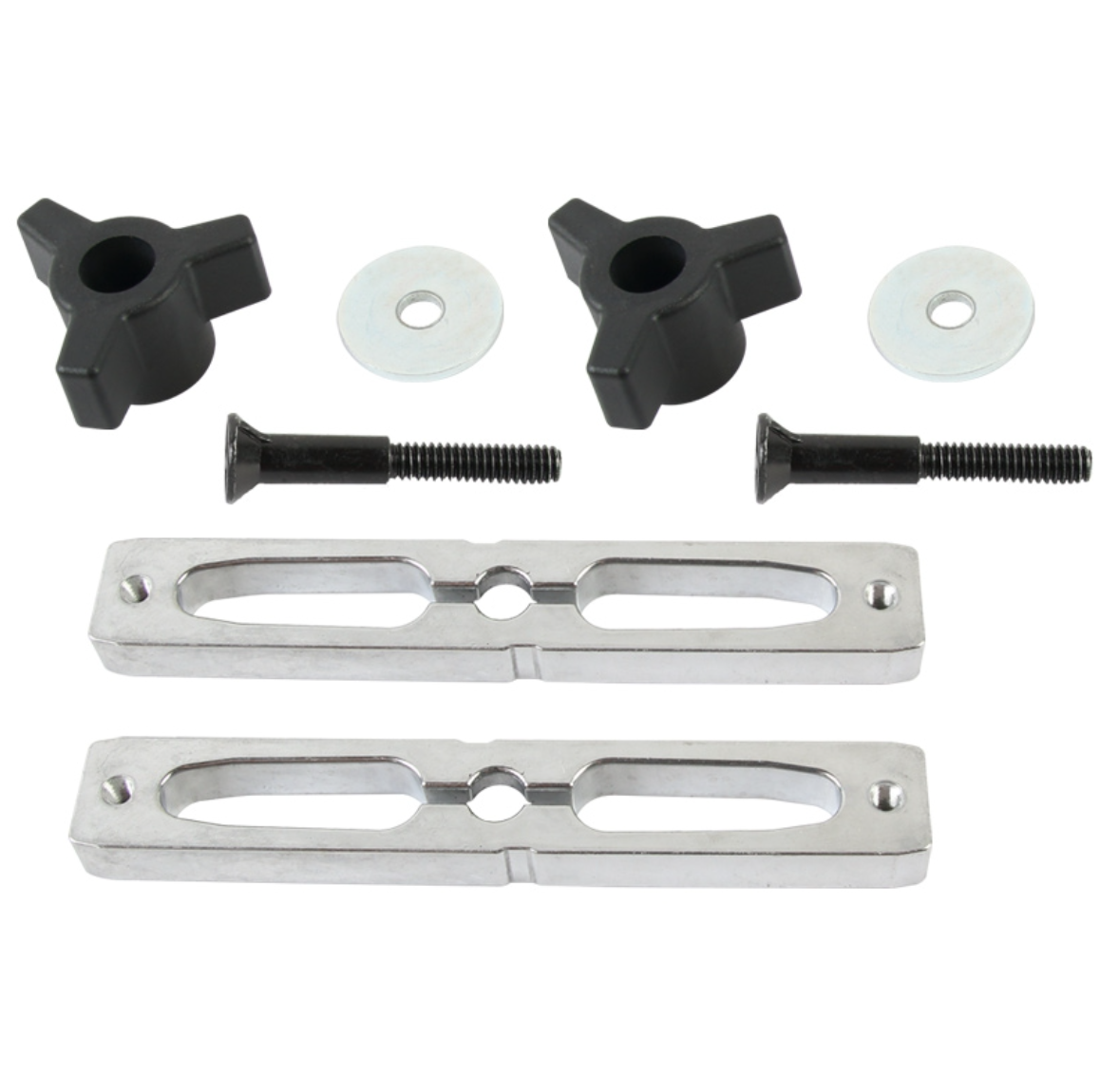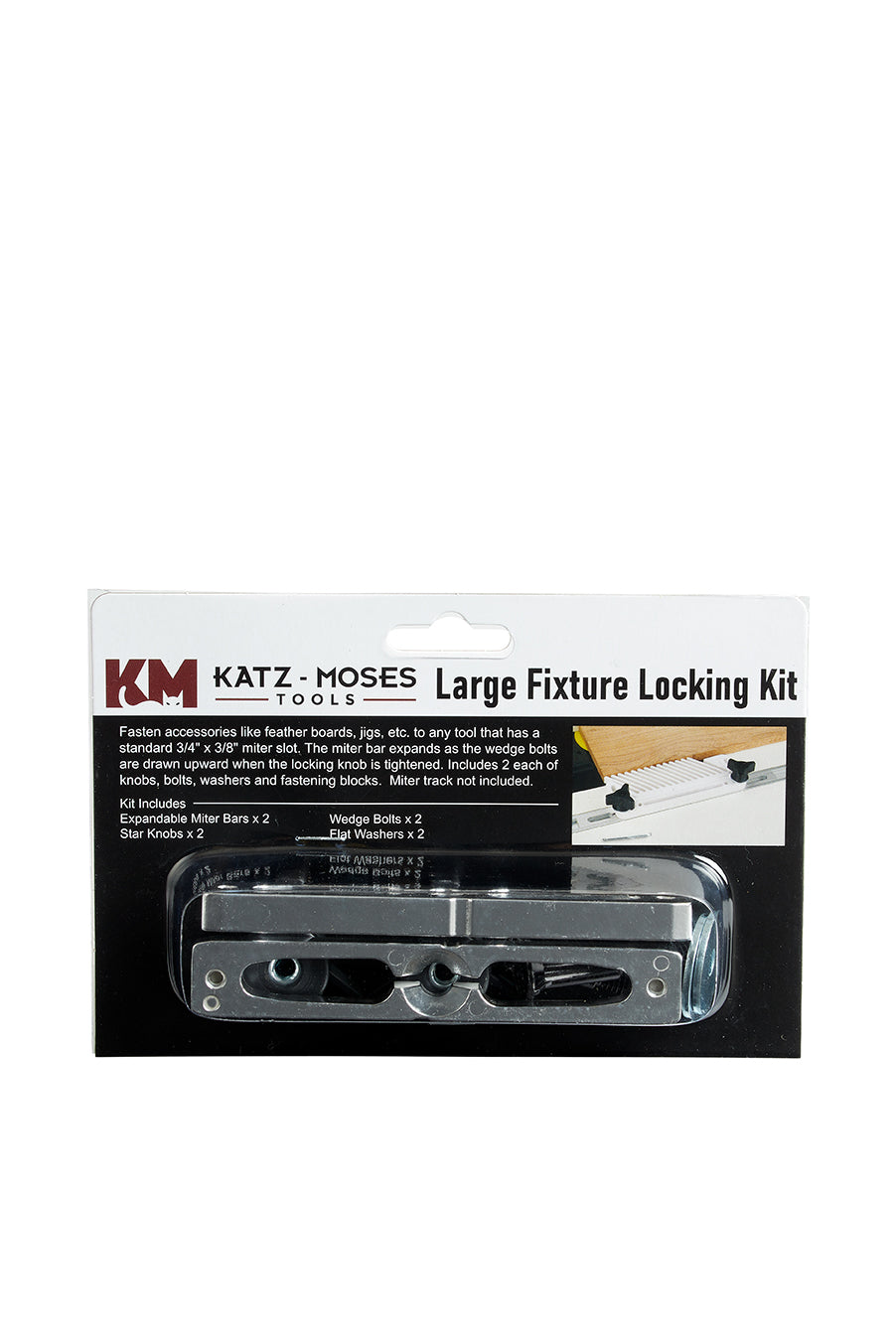 Miter Slot Hardware Kit for Jigs
Jonathan's Hot Take:
The perfect accessory kit for attaching featherboards, hold-downs, or virtually any type of jig you can think of to your table saw, bandsaw, router table, or any tool with a standard ¾" x ⅜" miter gauge slot.
The fixture kit works by applying pressure on the walls of miter gauge slots. As you tighten the star knobs, the wedge bolts are pulled up into countersunk holes that expand the miter bar and create a super tight and secure fit.
This kit exponentially expands your jig-making possibilities — and has virtually unlimited applications.
Includes:
Aluminum slot bars for ¾" x ⅜" miter gauge slots (2x)

Black star knobs (2x)

5/16" wedge bolts (2x)

5/16" washers (2x)