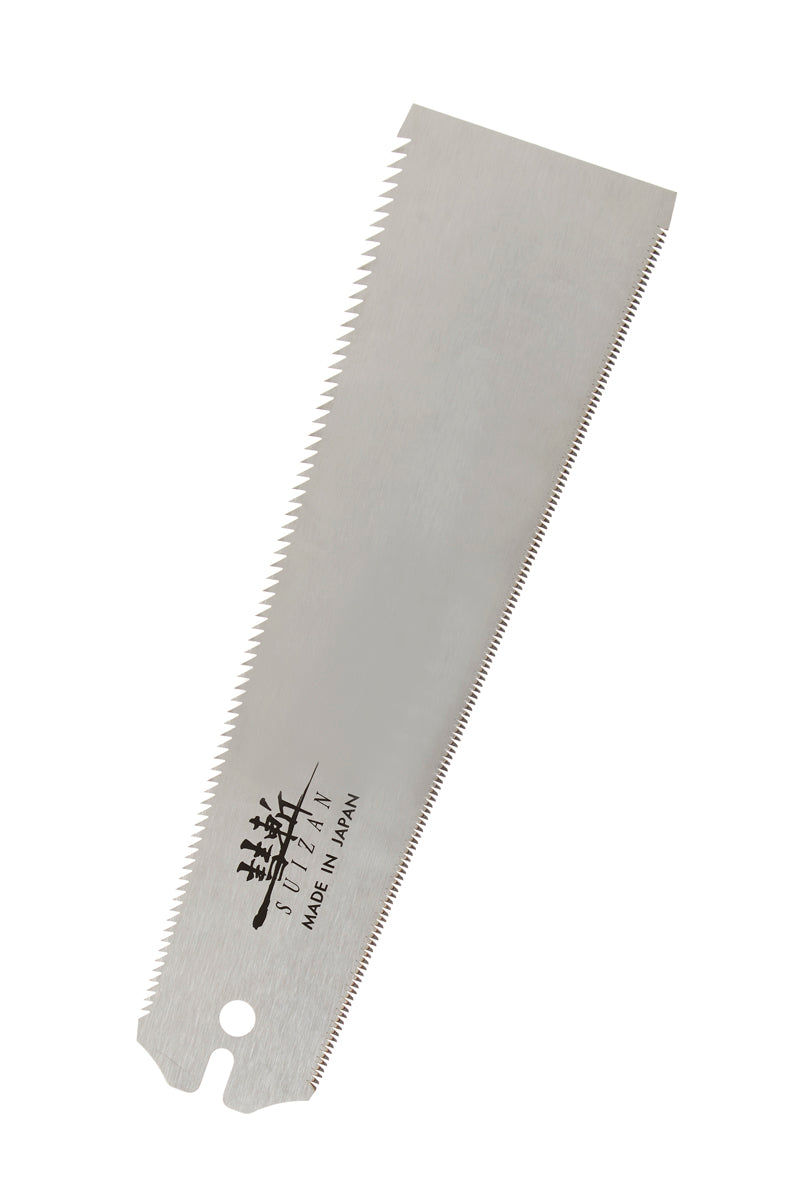 REPLACEMENT BLADE 9.5 Inch (lrg) Ryoba, SUIZAN Japanese Folding Ryoba Saw
Replacement Blade for the Suizan 9.5 inch Folding Ryoba (double sided) Saw.
TIP: Use a little 3 in 1 oil if you need help when changing the blade. It can be a little tight when getting it in there (get your mind out of the gutter).