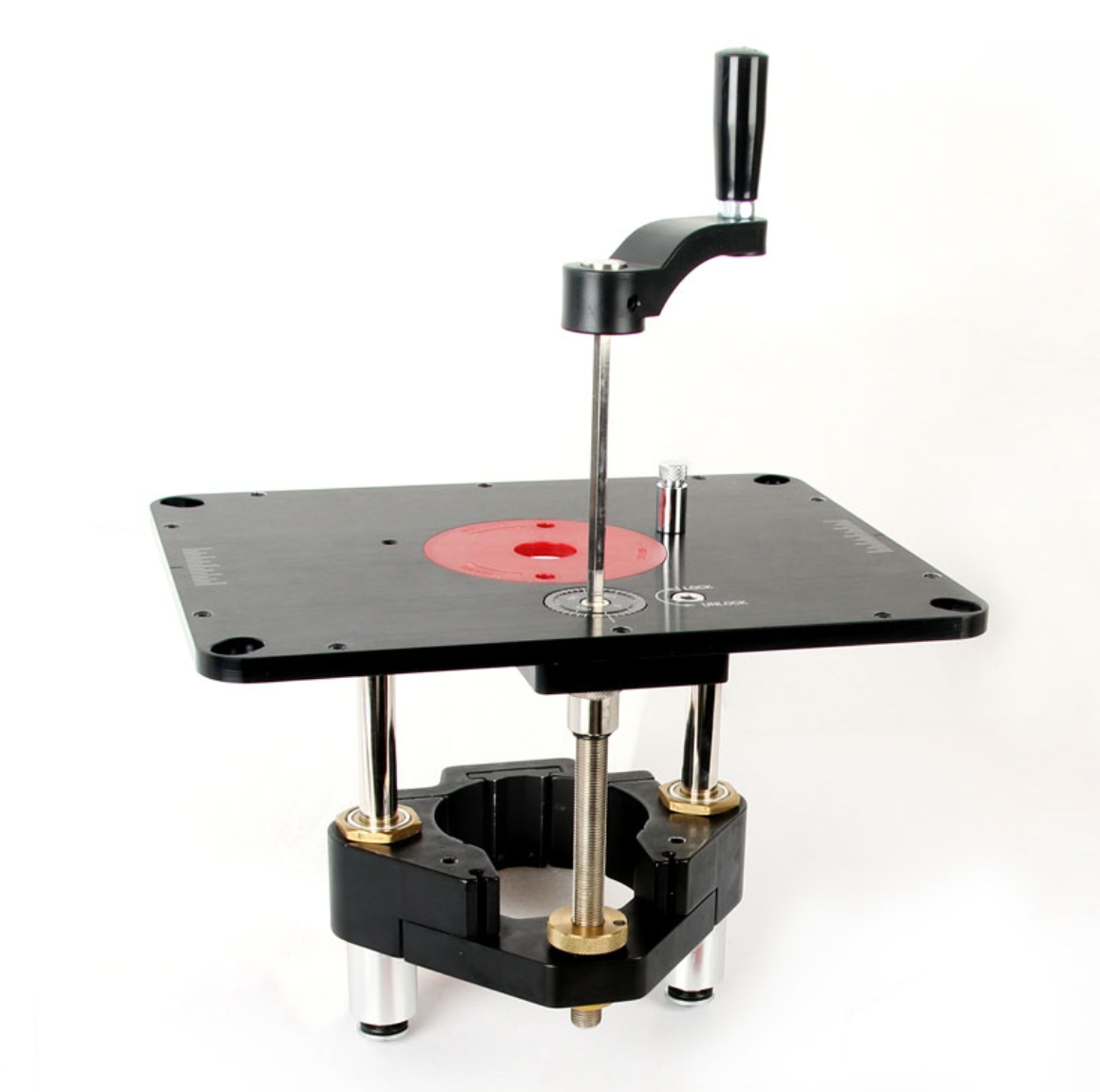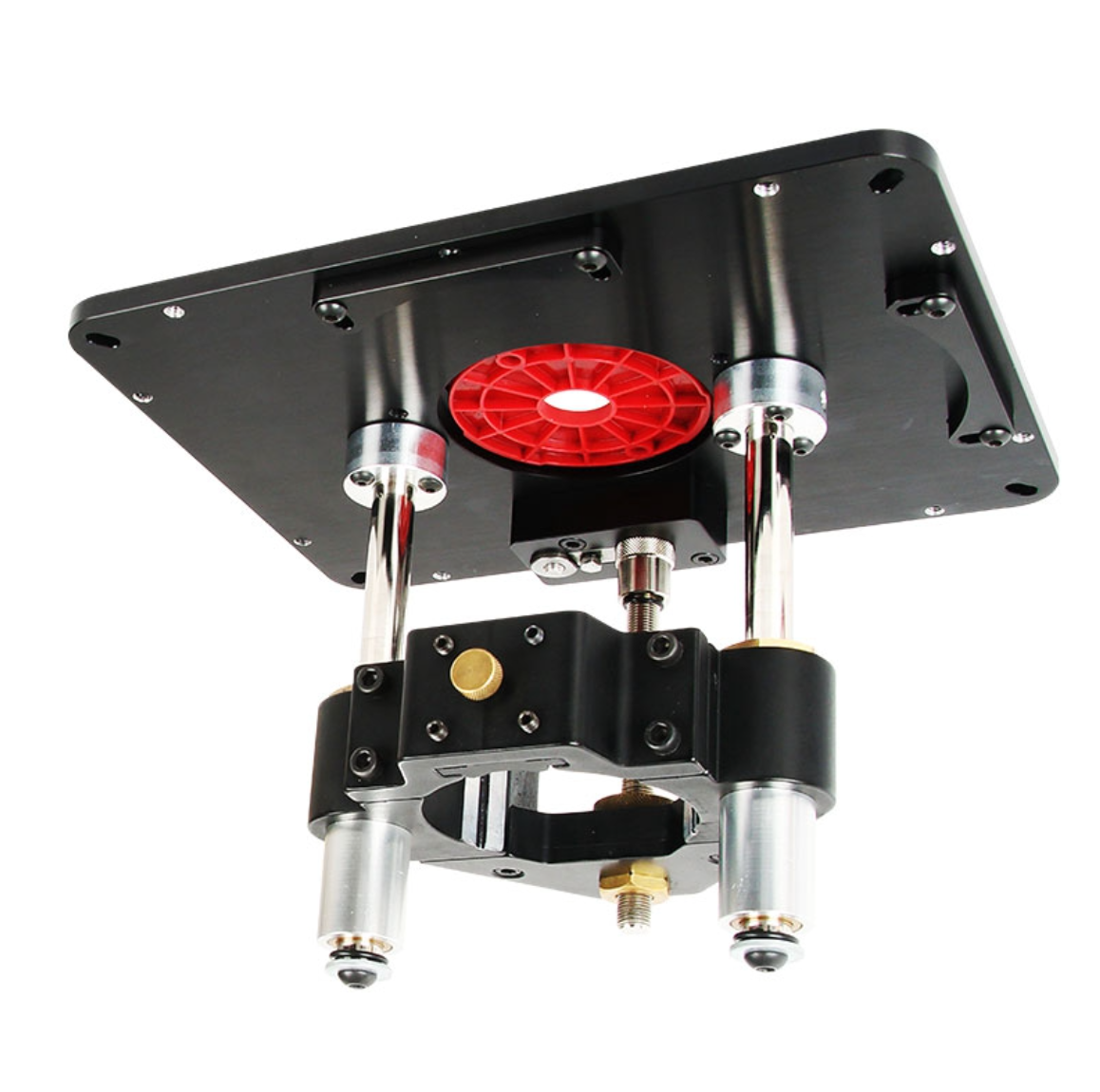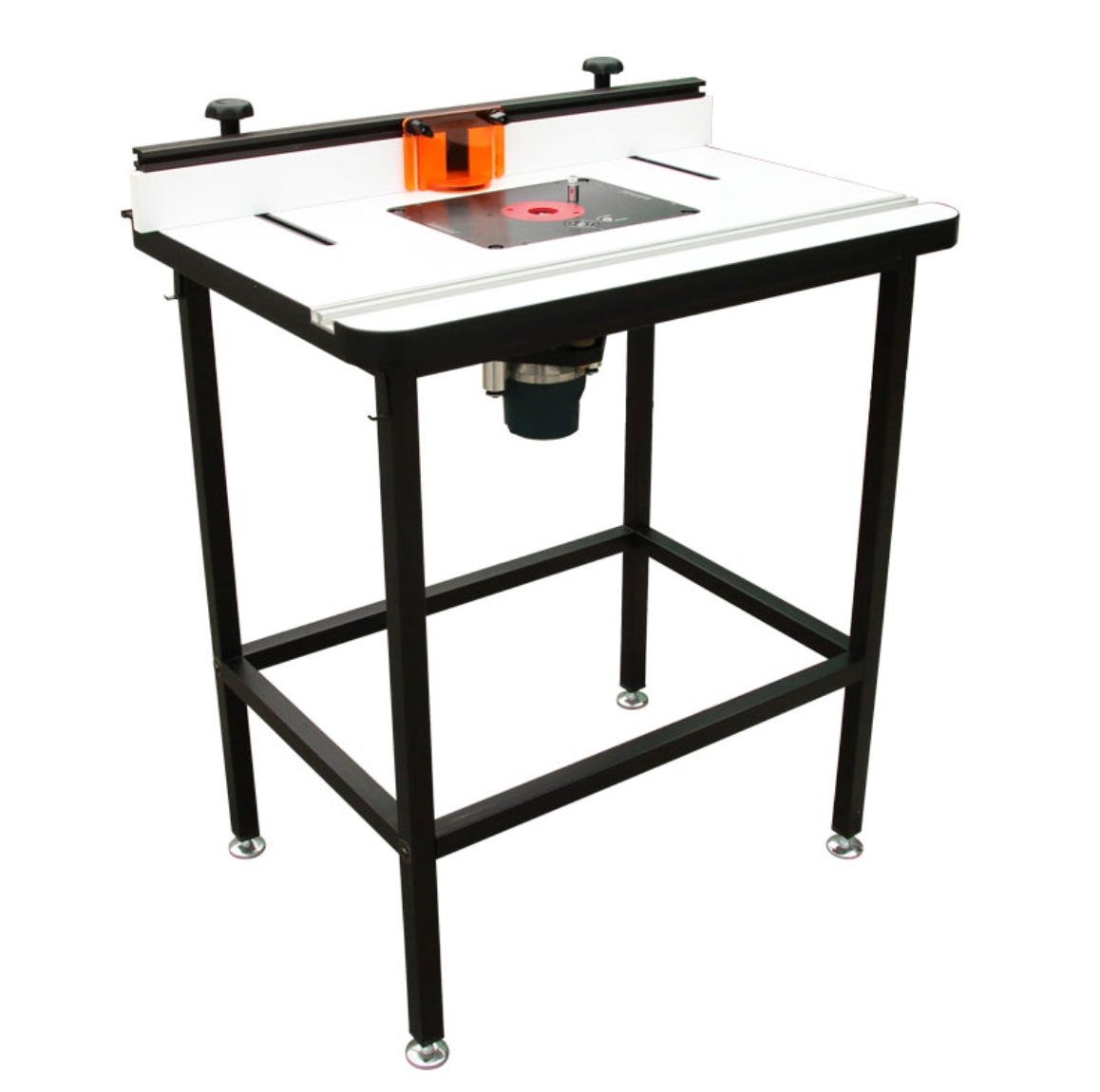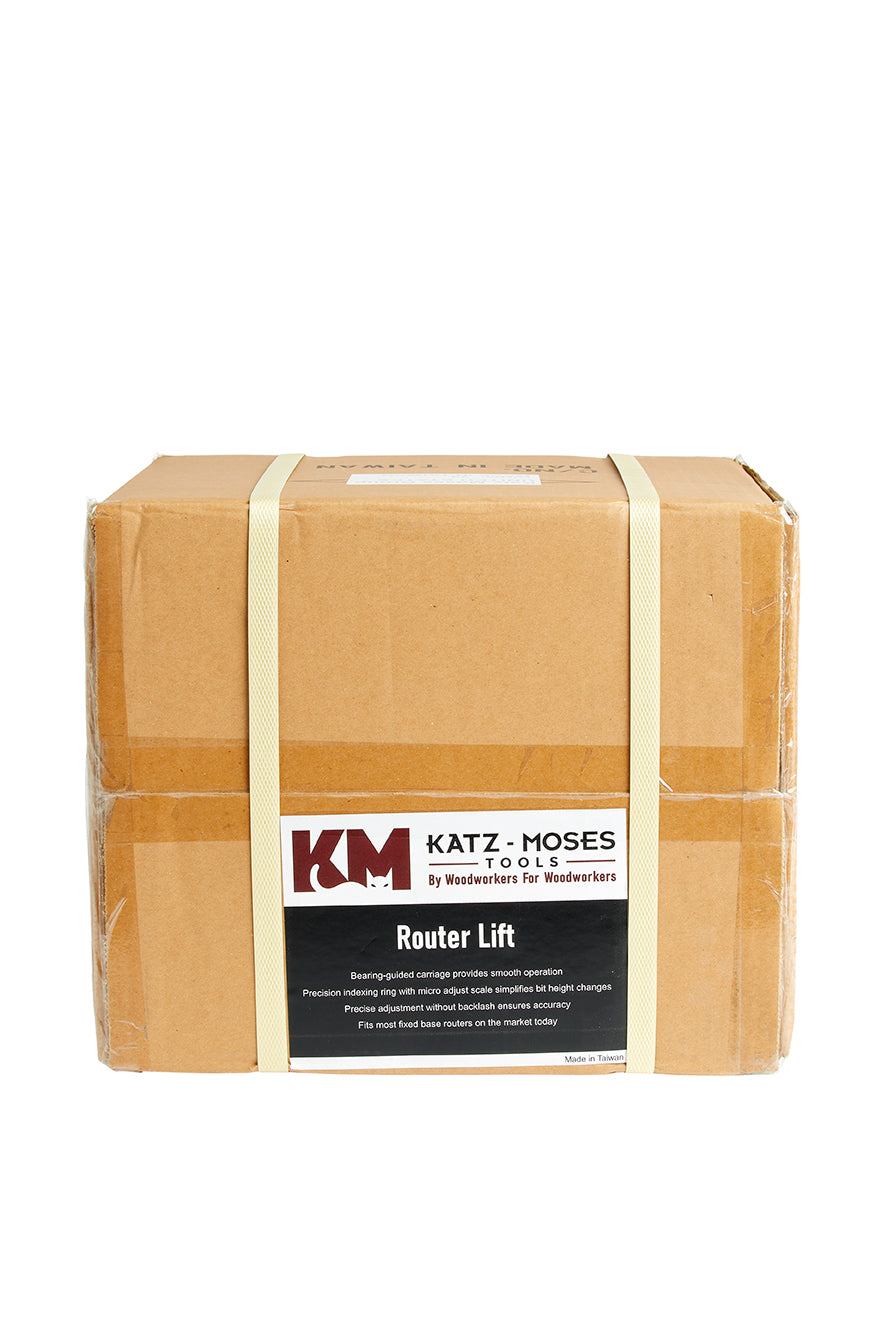 Router Lift for Router Tables
Jonathan's Hot Take:
This router lift has everything you need to make an ultra-functional and top of the line router table. It's comparable to a Jessem router lift at around half the price.
The ⅜" thick aluminum top is guaranteed flat and resists scratching. You can easily change router bits without having to remove the motor (just raise the lift to its highest point). 
The crank-handle lets you quickly change bit height, but also features a micro-adjust scale to dial in the perfect cut (AND the micro-adjust scale can be zeroed out at any point to establish it as your baseline bit setting). 
The carriage locks tight without sagging and holds all 3.5" diameter motors.
Plus, it also has adjustable bottom fences to guarantee a perfect fit in your table, and leveling pins to get the entire surface flush.
If you want to build a top-of-the-line router table without breaking the bank, this is the lift for you.
COMPATIBLE ROUTERS:
Porter-Cable 690/890 series

Bosch 1617/1608 series

Dewalt 610//618 series

Craftsman 1754X/28190/28084
Includes:
Router lift (9 ¼" x 11 ¾" x ⅜") (1x)

Crank handle (1x)

Starter pin (1x)

Insert rings (3x)

Ring wrench (1x)

4 mm Hex wrench (1x)

3 mm Hex wrench (1x)