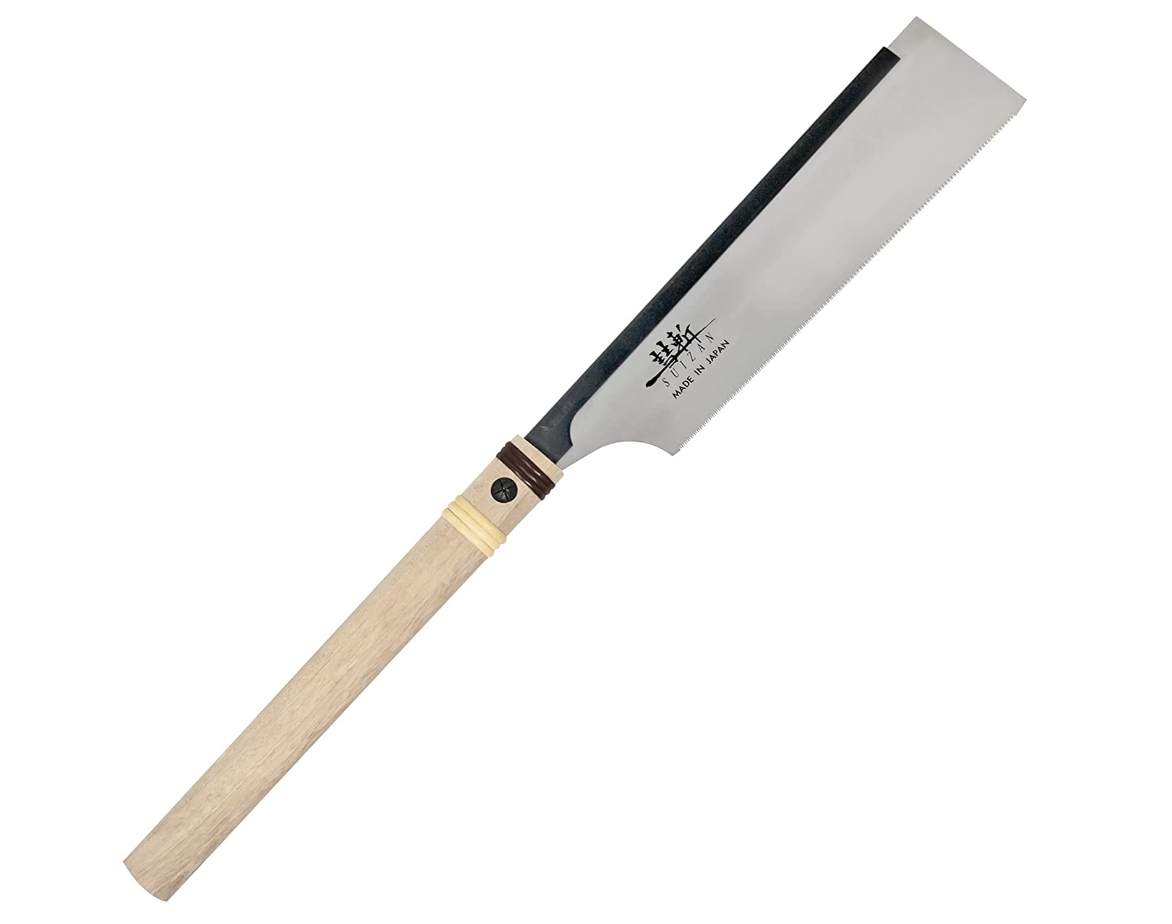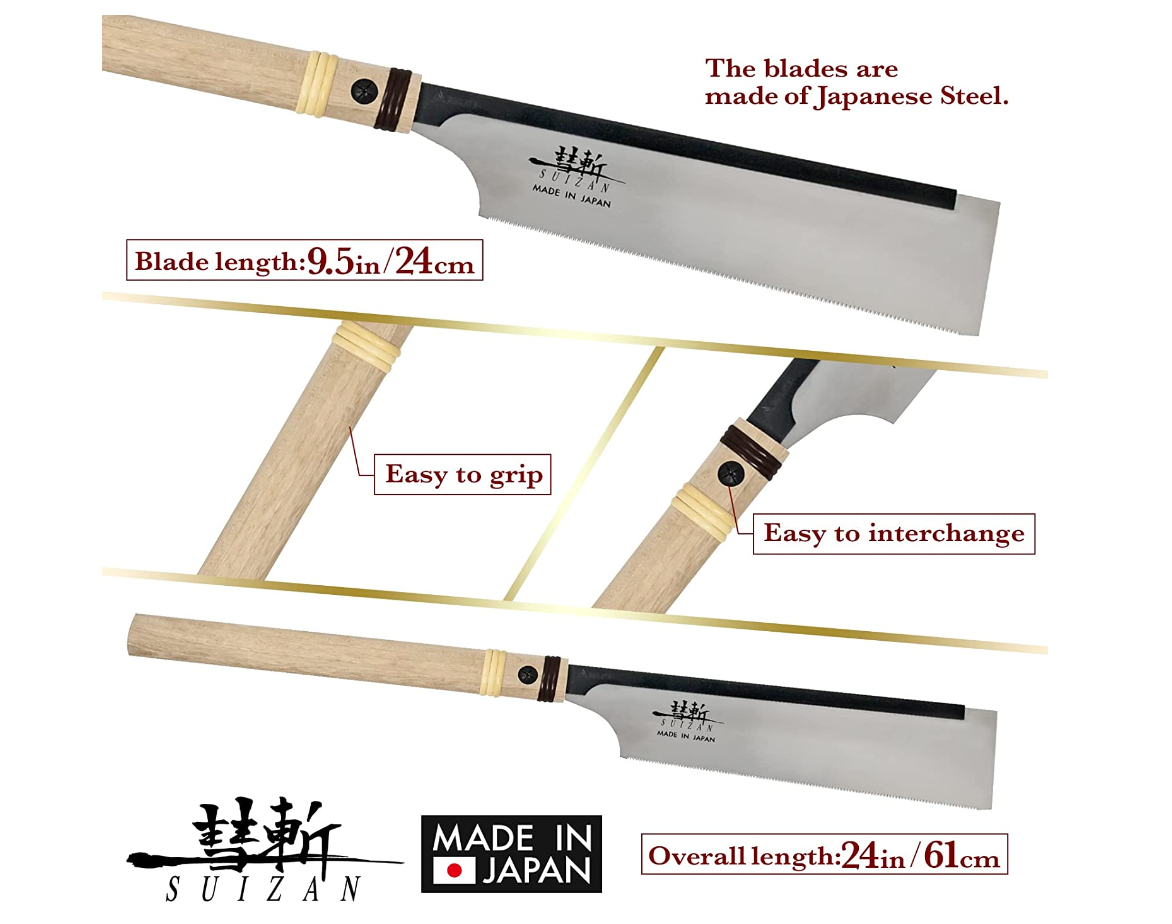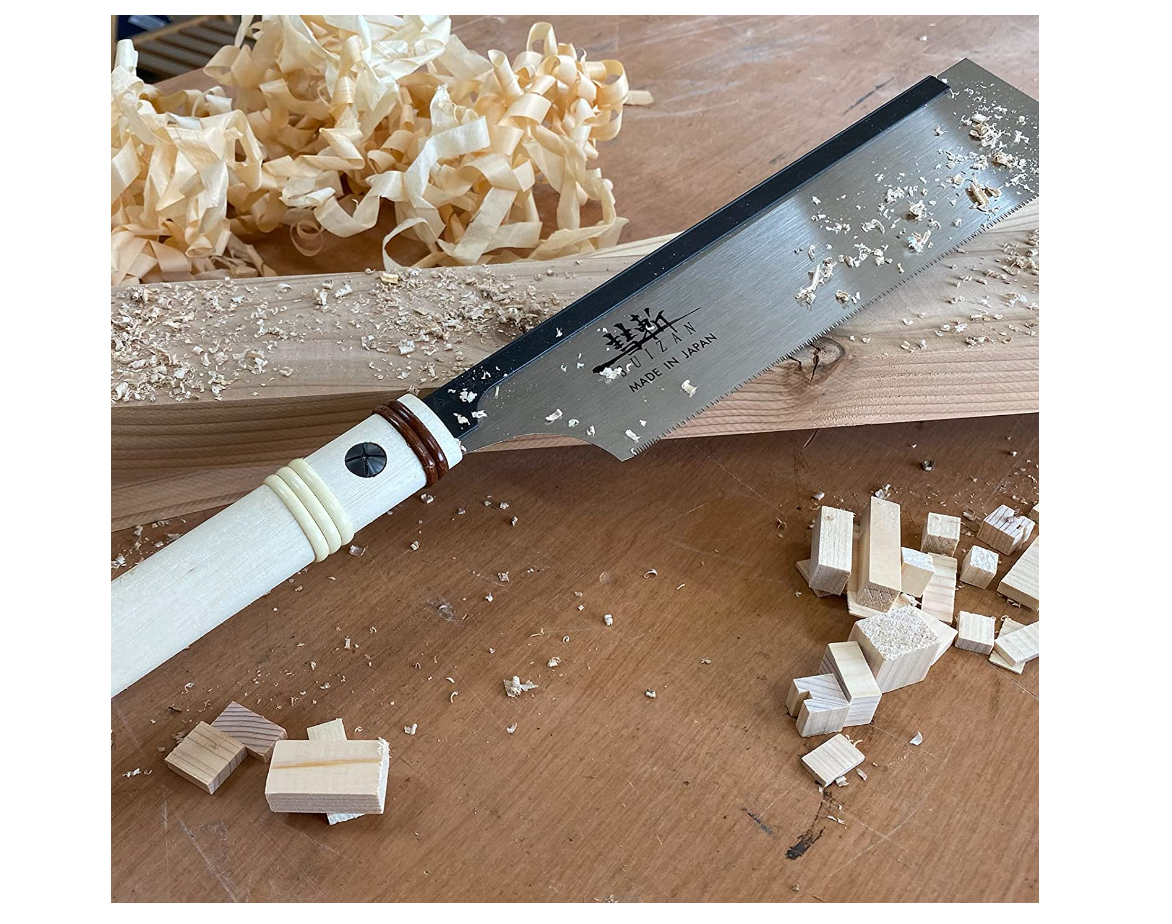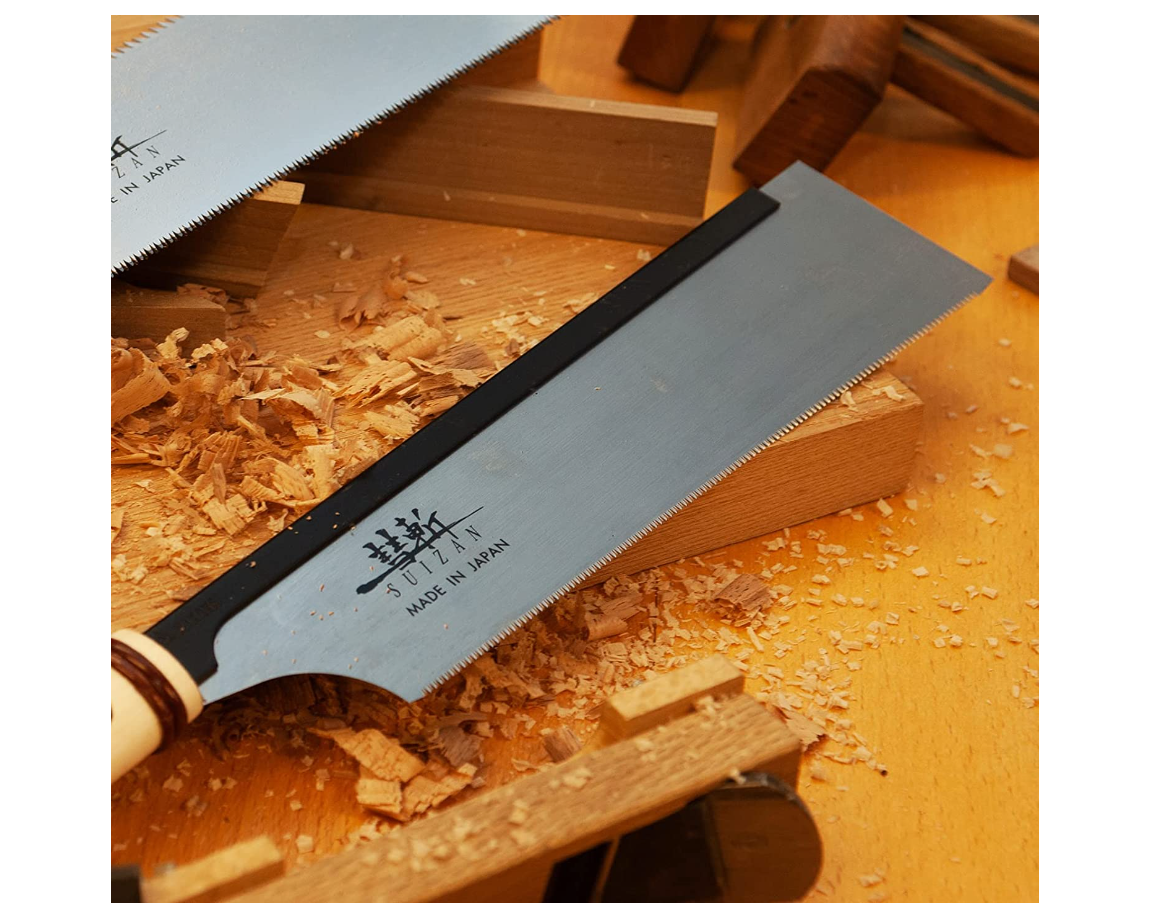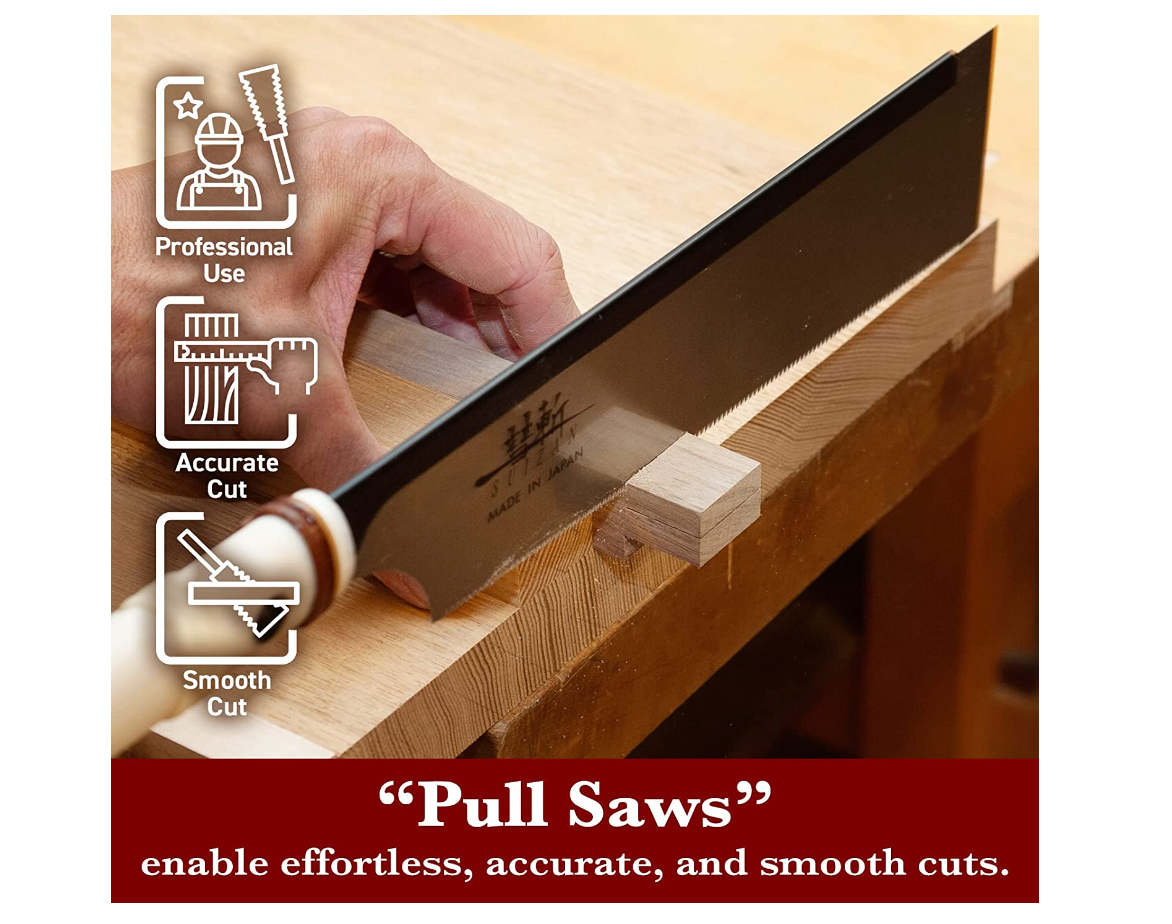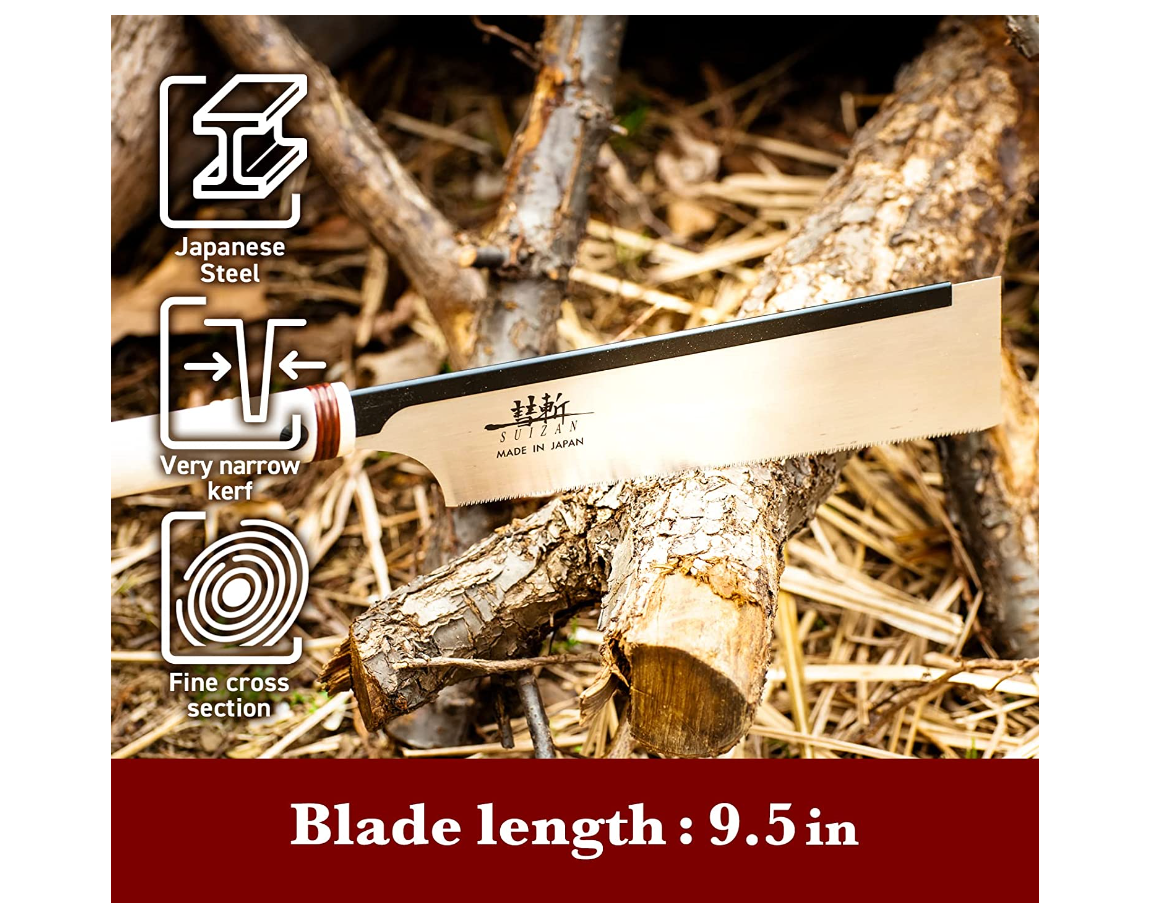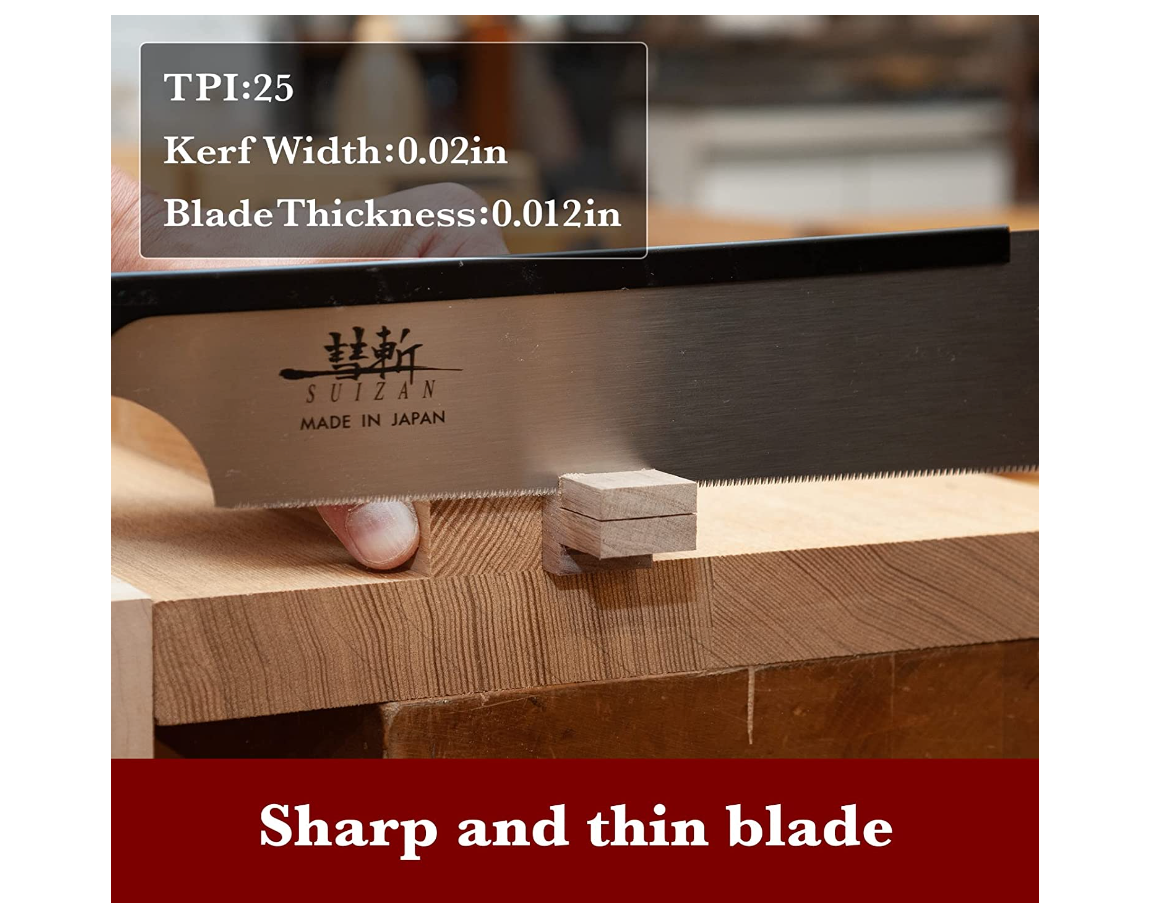 SUIZAN Japanese DOZUKI Dovetail Saw with Wooden Handle, 9.5 Inch
This wooden-handled 9.5" Dozuki Saw is perfect for when you need ultra-accurate crosscuts for precise joinery.
The 0.012" (0.3 mm) thick blade leaves a super narrow kerf of only 0.02" (0.5 mm). And with 25 teeth per inch and a 9.5" cutting edge, it lets you breeze through cuts in no time.
The blades cut on the pull stroke — which I find leads to cleaner and more effortless cuts than Western style push saws — and are easily replaceable.
BEST FOR: Precise crosscuts
JAPANESE STEEL: All SUIZAN Japanese saws are made of top quality Japanese steel. They come razor sharp and ready to cut.
MADE IN JAPAN: All SUIZAN products are manufactured in Japan by master craftsmen. Suizan has a 100 year old history of making Japanese hand tools.
Dimensions:
Blade Length: 9.5"
Blade Thickness: 0.012"
TPI: 25
Overall Length: 24"