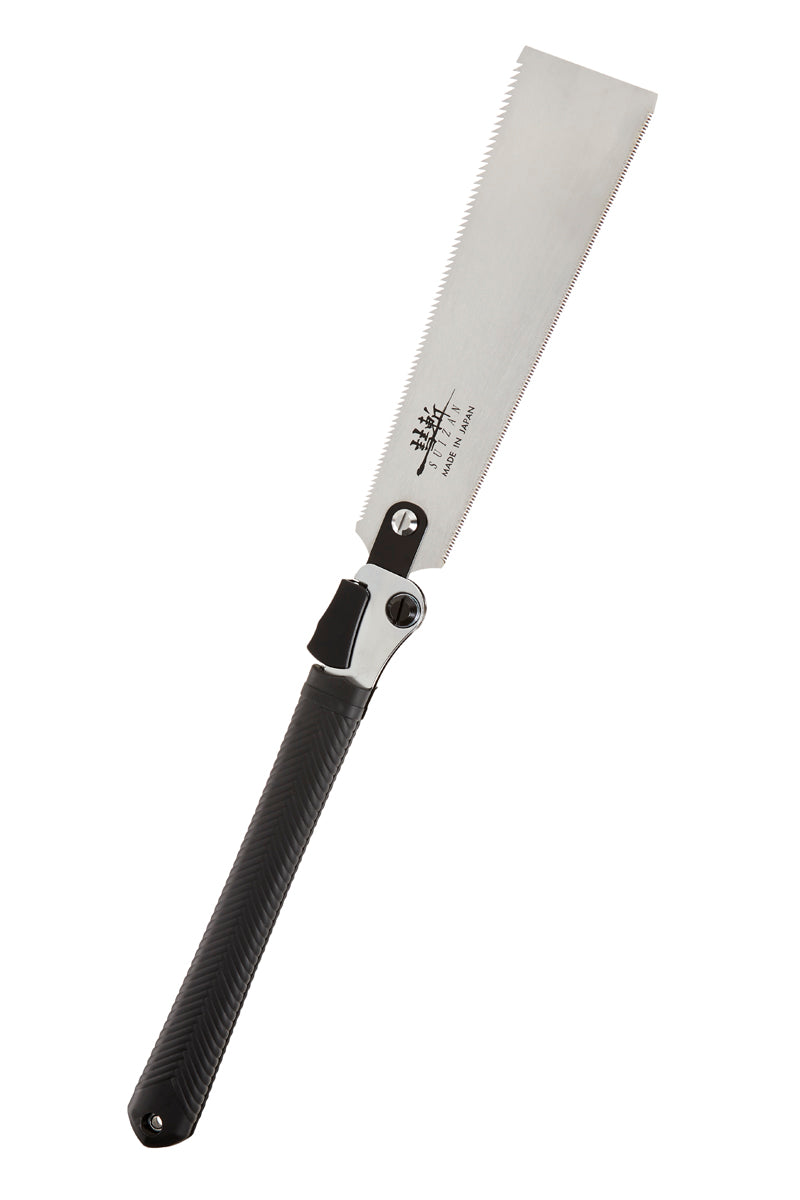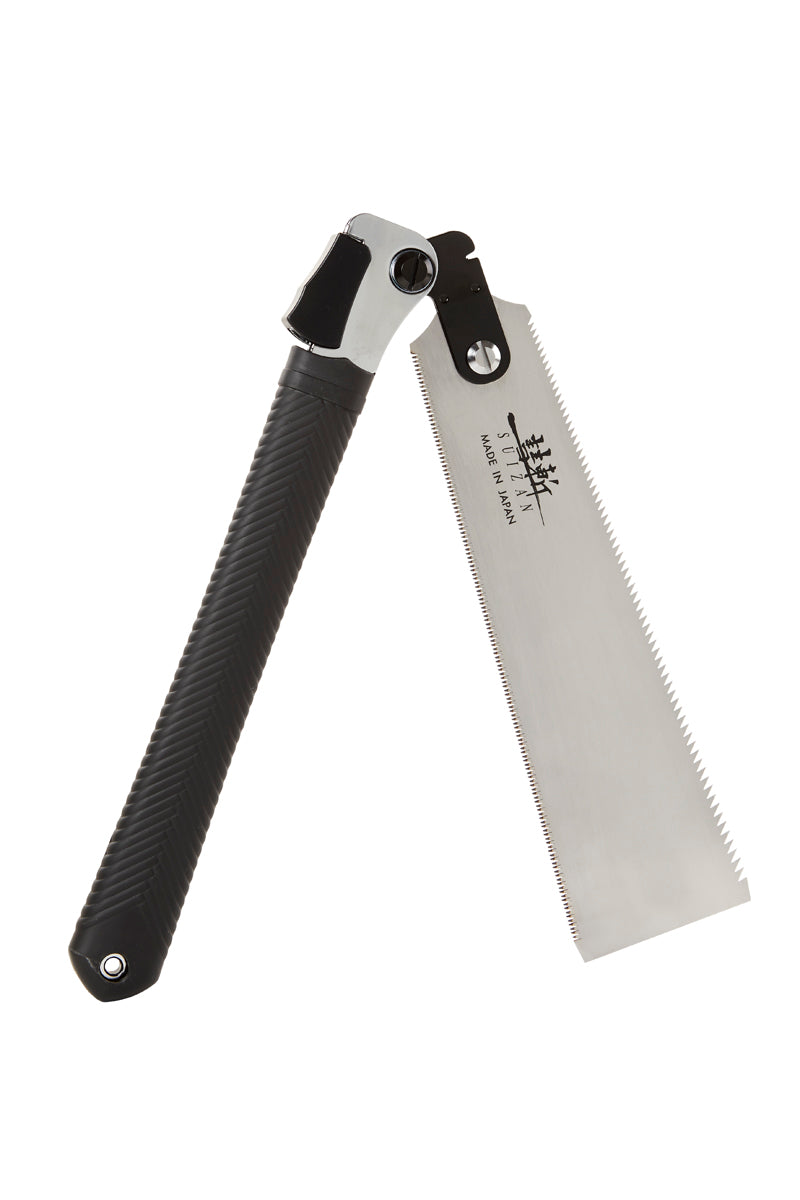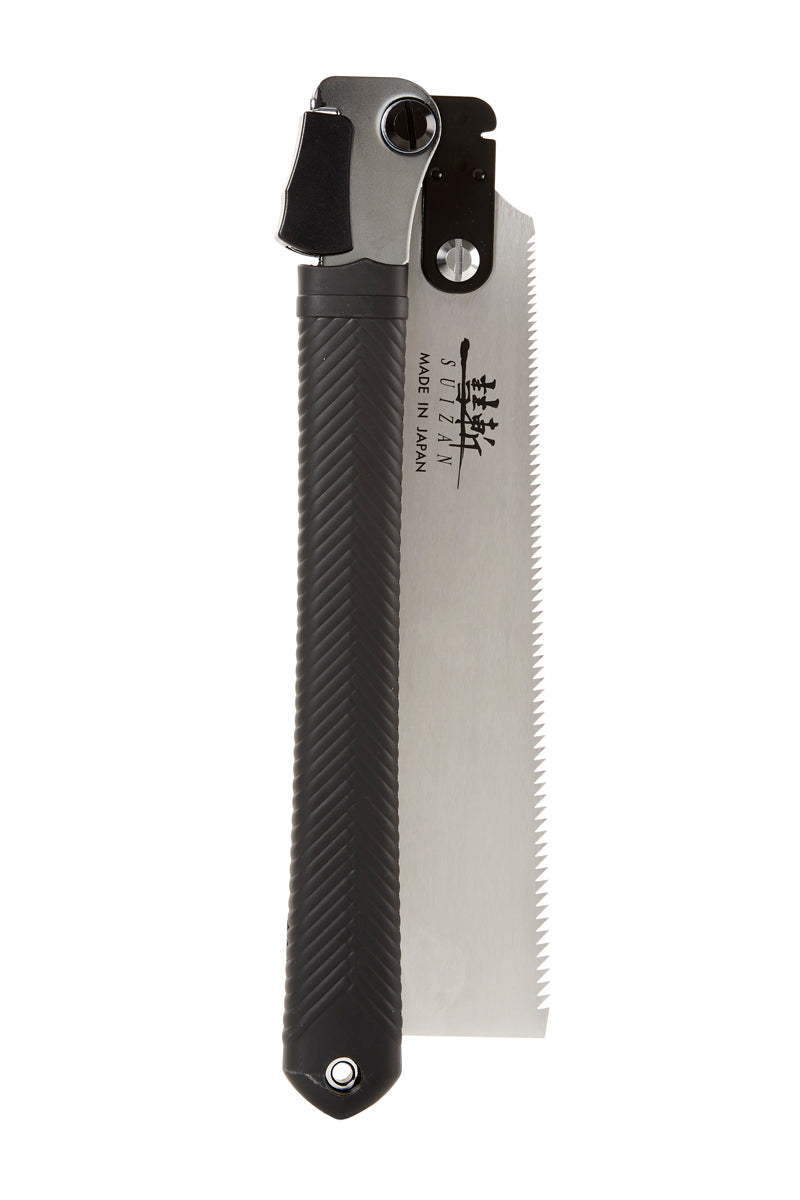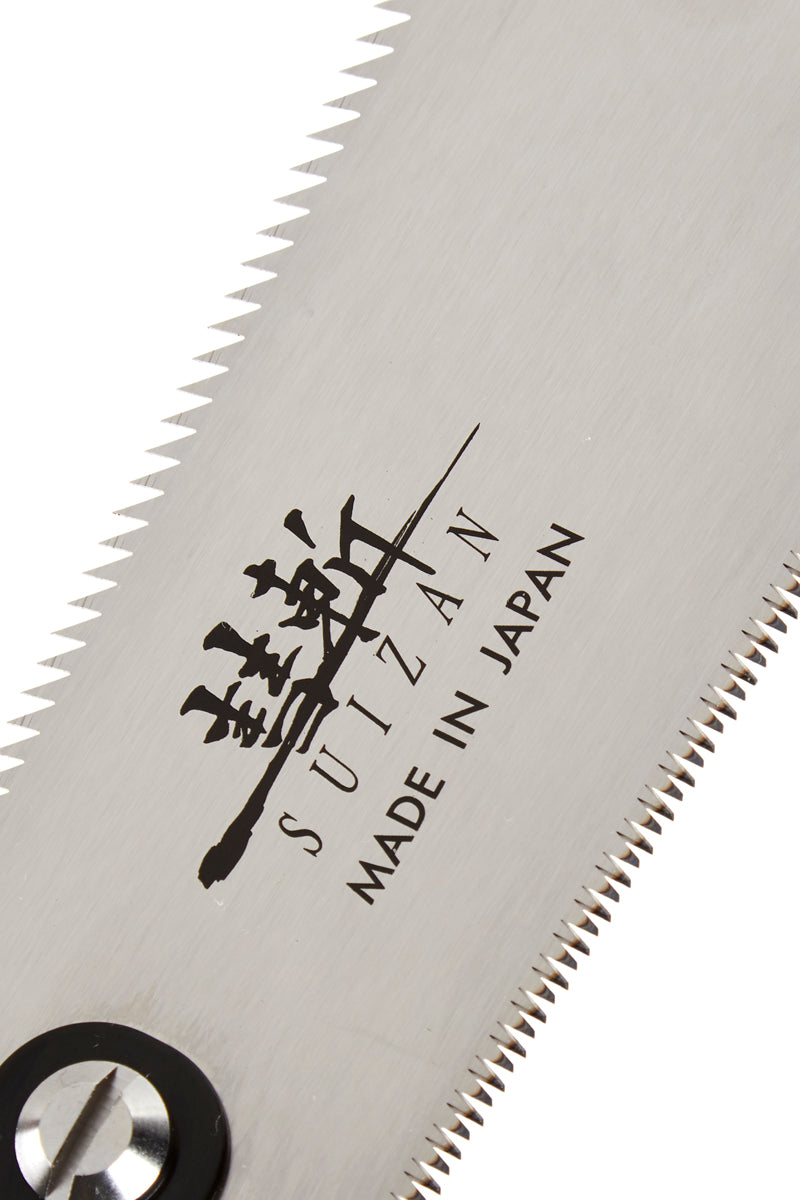 SUIZAN Japanese Folding RYOBA Pull Saw Inch Double Edge Hand Saw, 9.5 Inch
Katz-Moses Woodworking is a proud distributor of Suizan Japanese saws. This is the folding Ryoba Double Sided Hand Saw. This is my (Jonathan's) personal favorite for all around hand sawing. I really like the weight of the saw and the fact you can do rip cuts along the grain (large tooth side) and cross grain cuts (fine tooth side). It folds neatly away to protect the edge and save space on your bench. I also really like the thick, no slip polypropylene handle that adds weight to the saw, it's razor thin kerf and sharp edge. Other saws have a bamboo handle which shows dirt easily and makes the saw significantly lighter.
JAPANESE STEEL: All SUIZAN Japanese saws are made of top quality Japanese steel. It uses high quality Japanese steel, which makes cuts to be sharp.
MADE IN JAPAN: All SUIZAN products are manufactured in Japan by Japanese master craftsmen. Suizan has a 100 year old history of making Japanese hand tools.