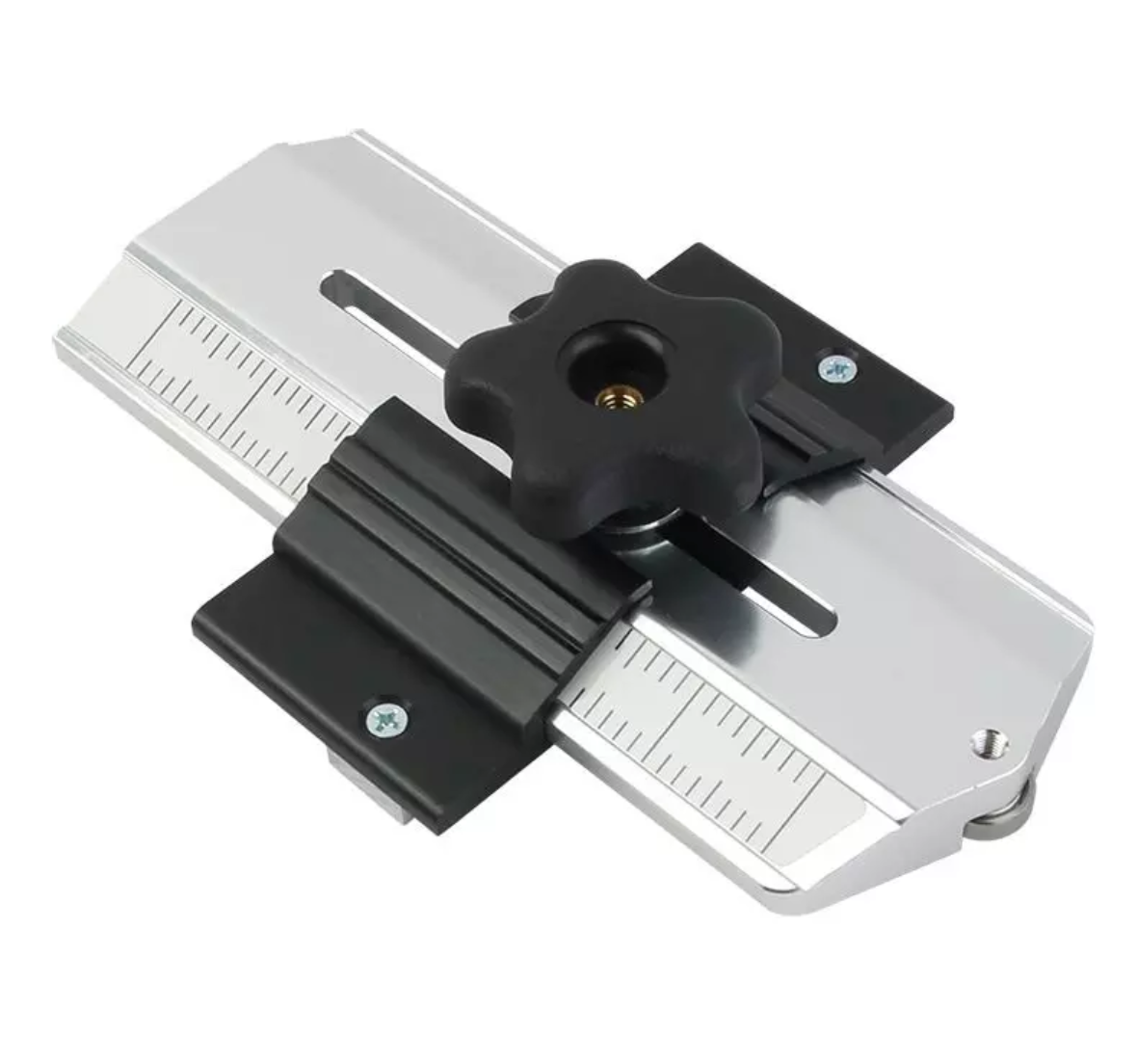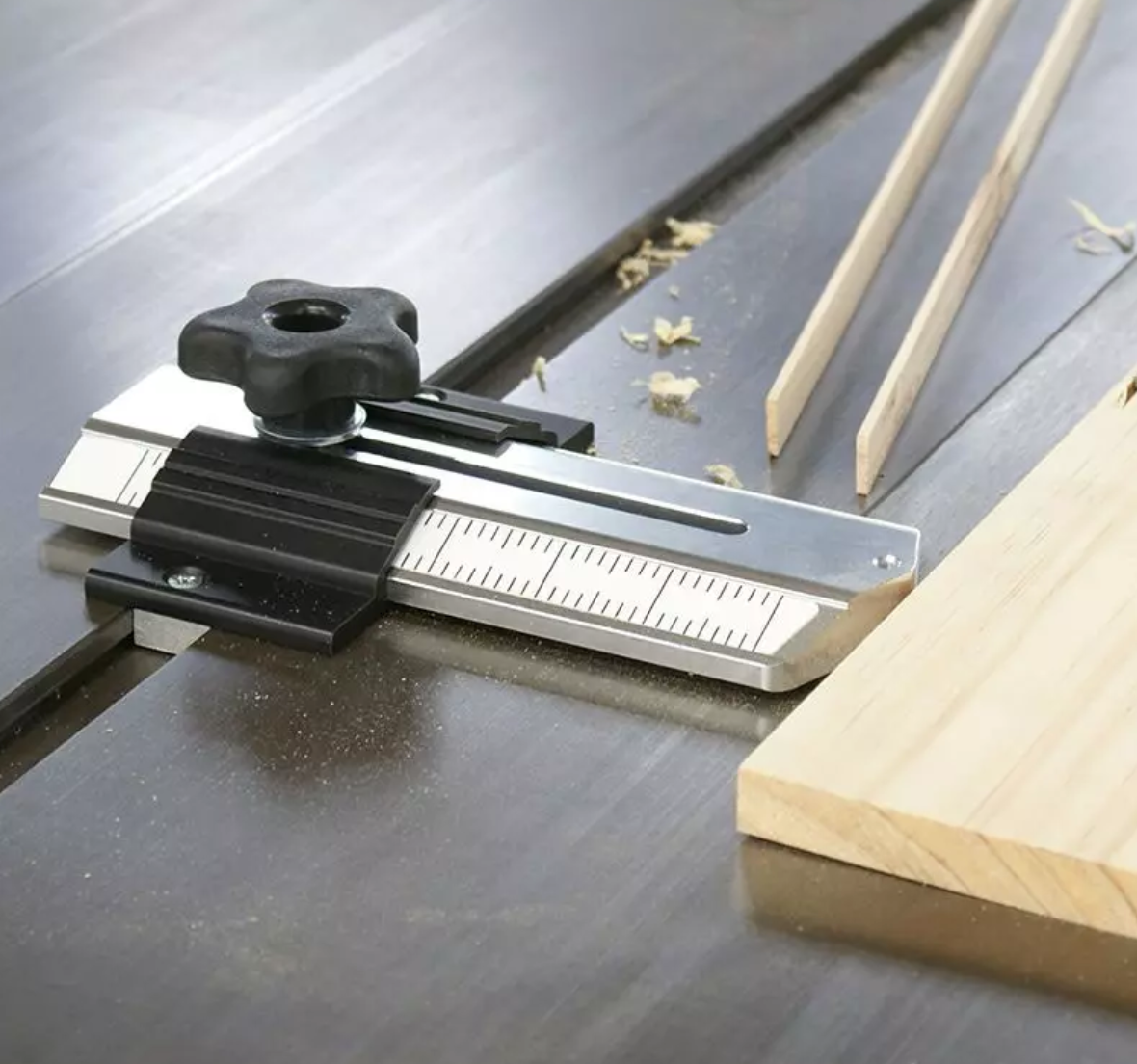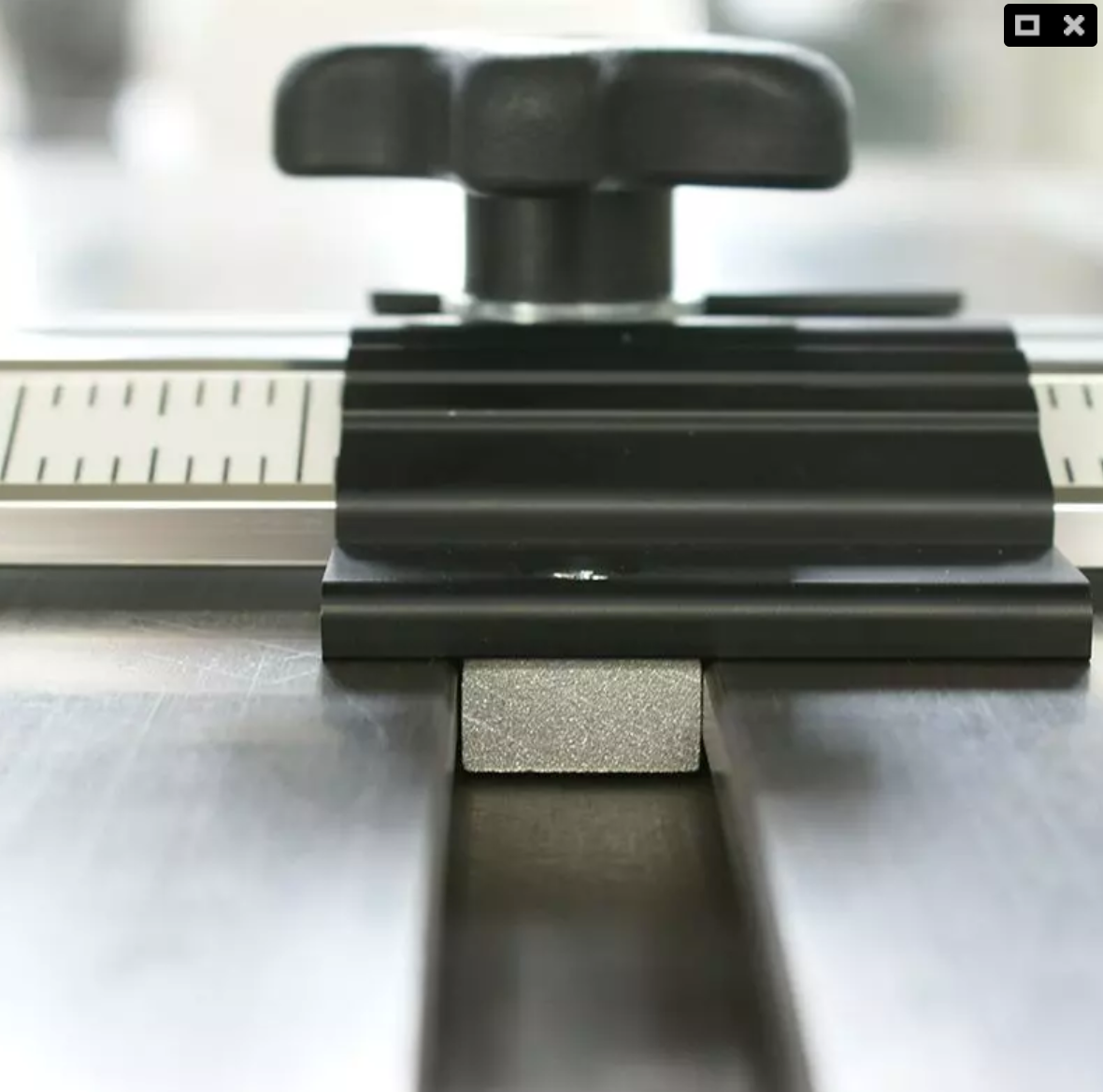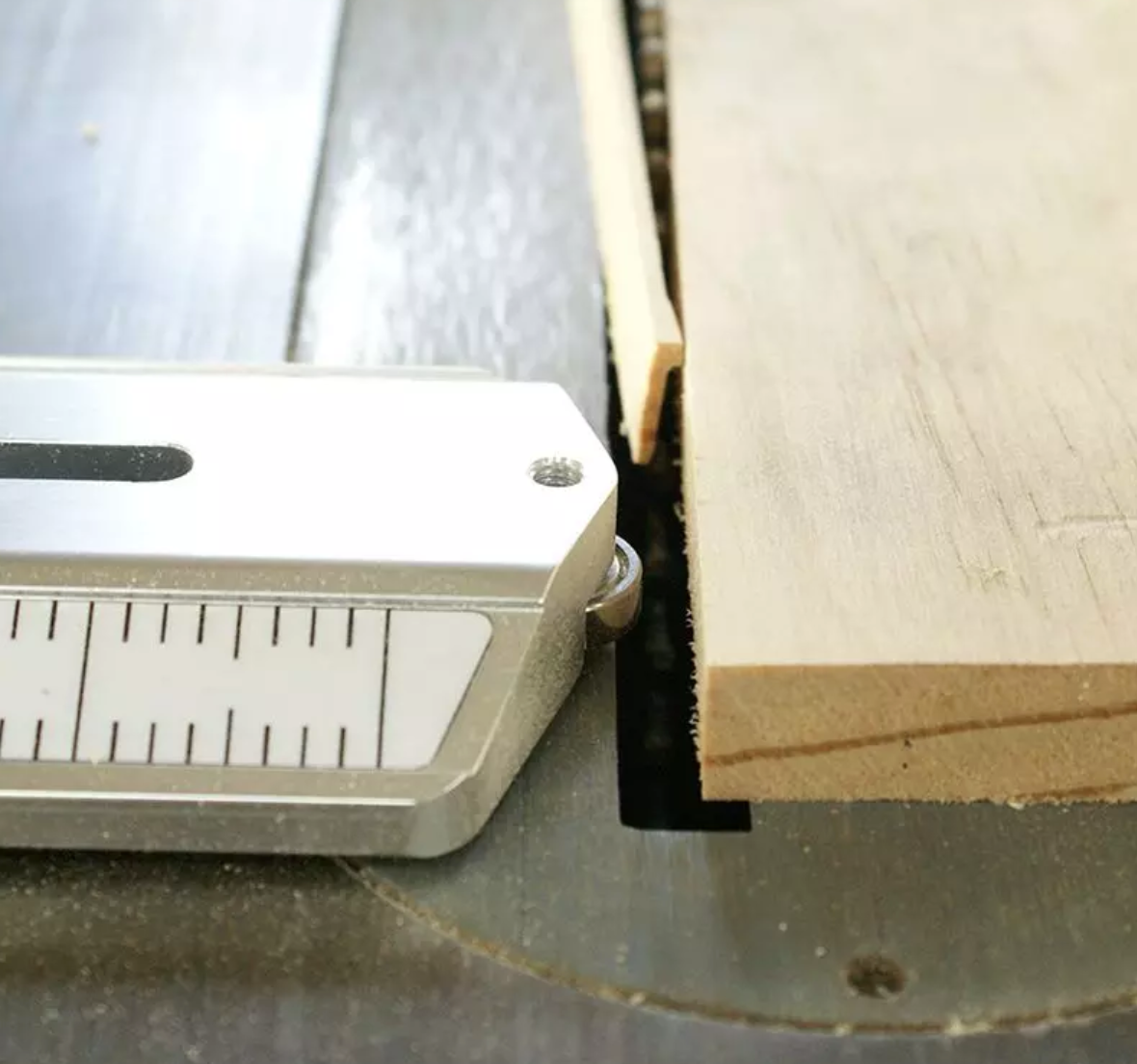 Jonathan's Hot Take:
I friggin' love this thing.
The Thin Rip Table Saw Jig makes repetitive ripping of thin strips safer and easier than ever before. 
Because the strips are cut on the left-hand side of the blade, there is no burning, binding, or kickback. And once locked in, the jig works as a stop for cutting multiple strips of the same thickness.
Made from heavy-duty aluminum extrusions, the jig locks securely in any 3/4" wide by 3/8" deep miter gauge slot and has a built-in scale that helps you make fine adjustments. It is way more robust than the pictures do justice. I love this thing.
The ball bearing holds the stock firmly against the fence but allows smooth feeding with no risk of binding and kickback.
Lock it down at the appropriate distance from the blade, butt your workpiece against it, and lock down the fence. Simply adjust your table saw fence for each successive cut.
Whether you plan to do a strip lamination or Kumiko design, this jig makes ripping thin strips a breeze — instead of a potential disaster.