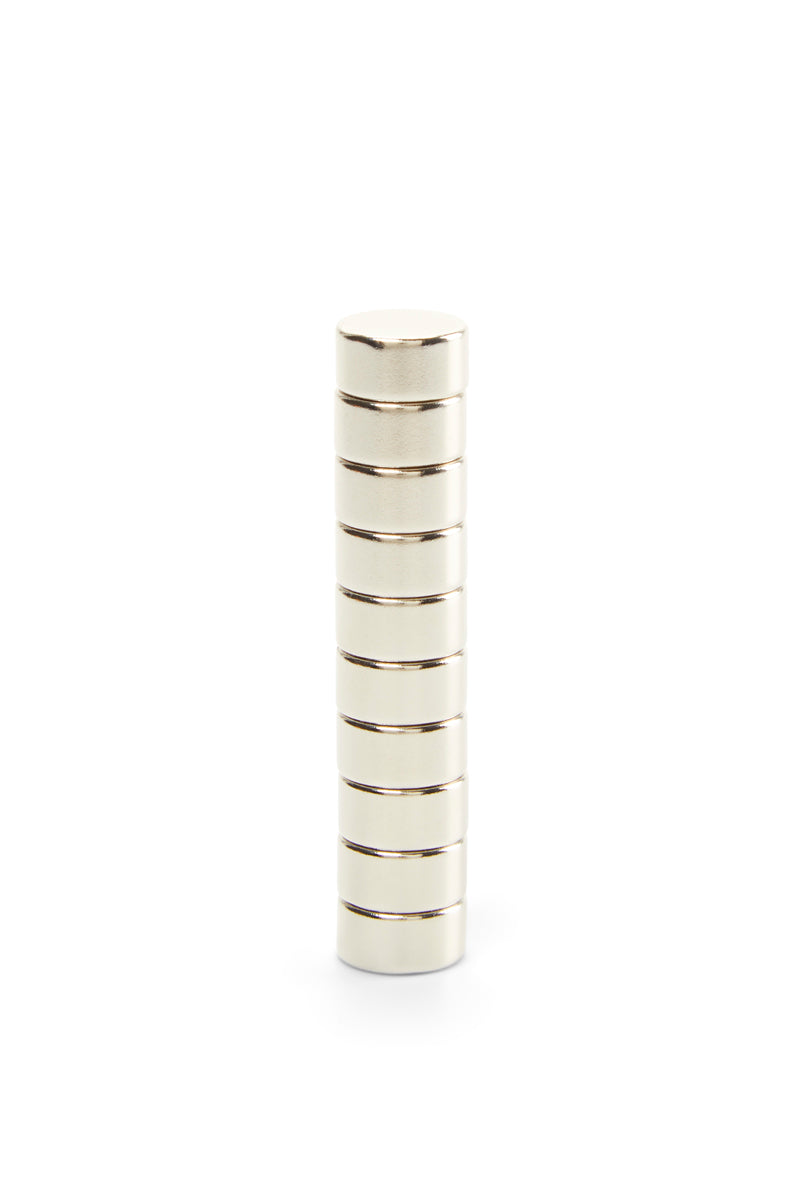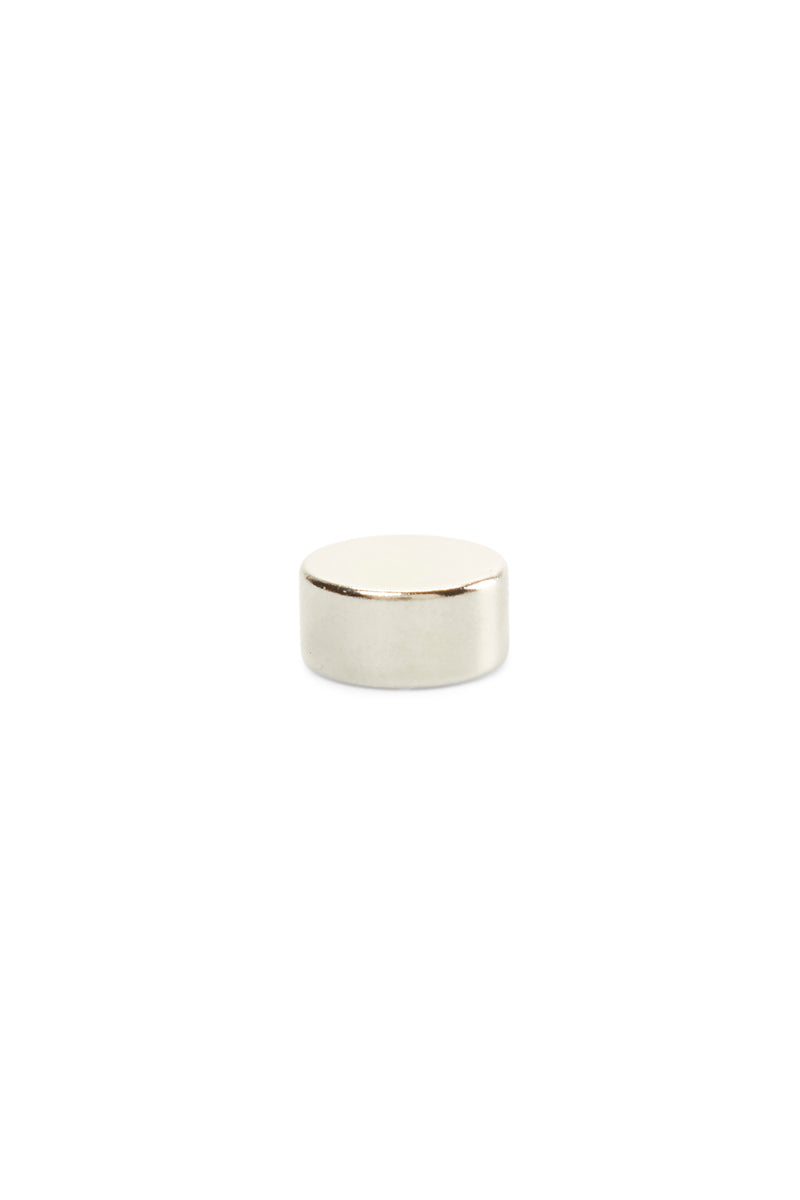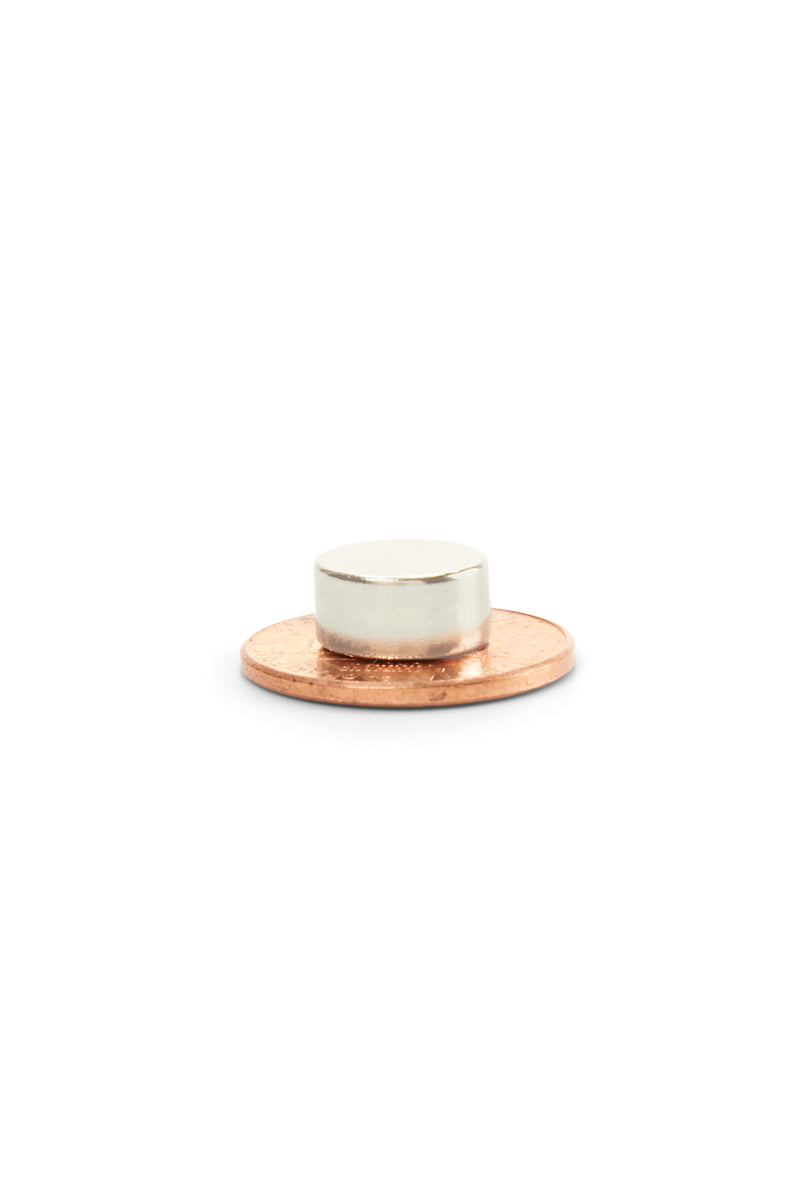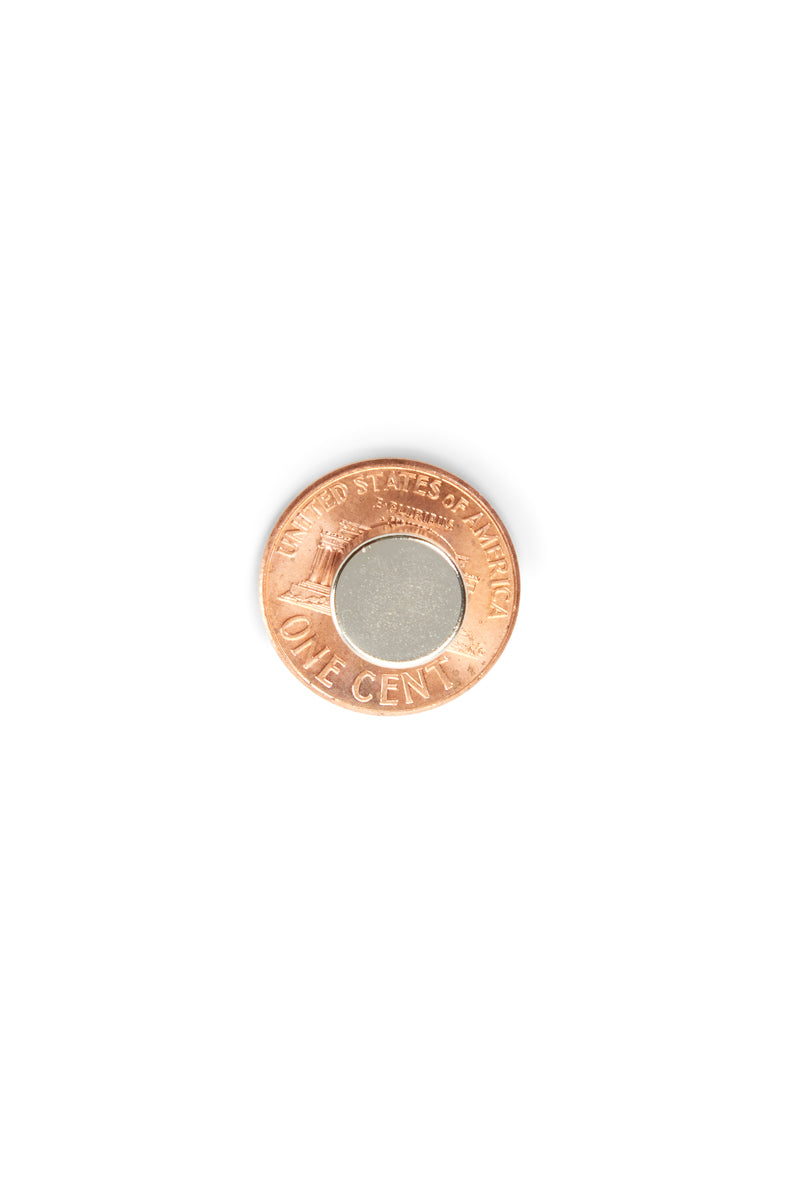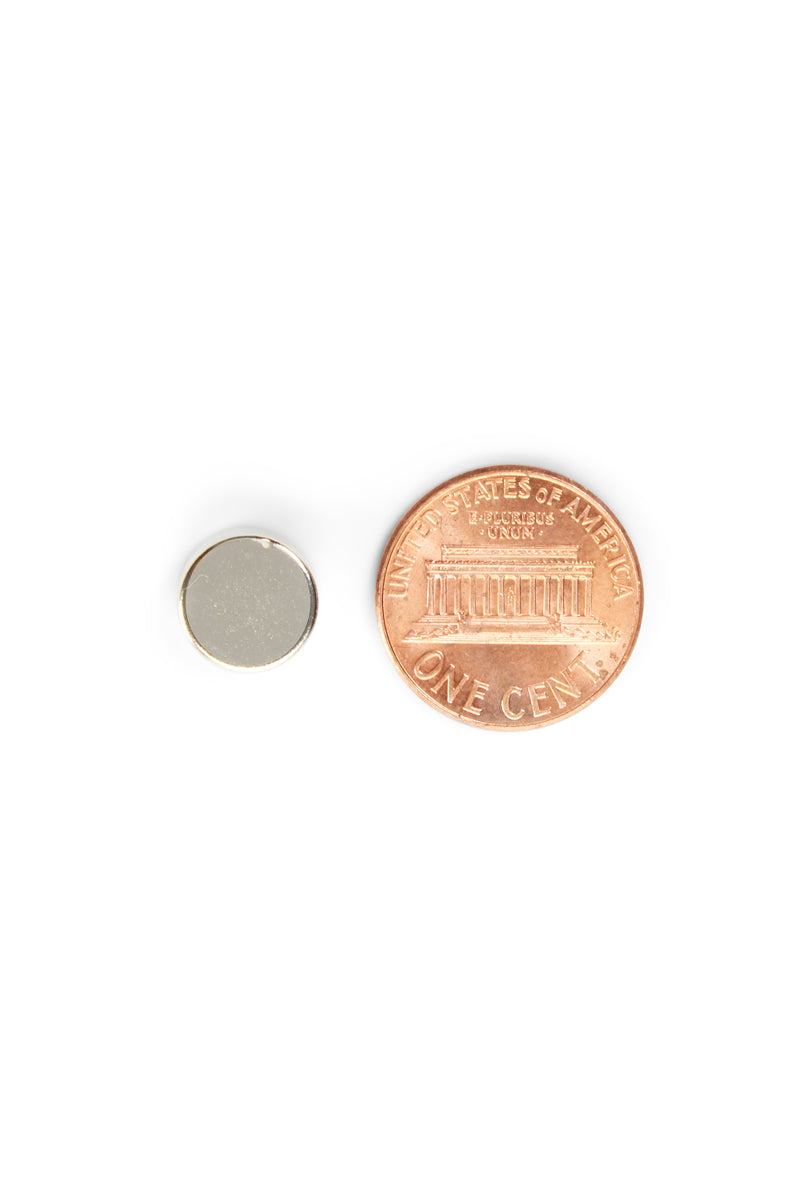 Ultra Strong Neodymium Magnets (10 Pack) - 10mm x 5mm N52
PRODUCT DETAILS:
With 7.6 lbs of pulling force these n52 magnets are the strongest available in this size.

These are the same magnets we use in the Katz-Moses Magnetic Dovetail Jig

Comes is clear protective tube

PRO TIP: these are so strong they're really tough to separate by hand. Use a putty knife to remove magnets from the stack.

Great for all kinds of shop projects, jigs and work/tool holding solutions.

The "n" scale for neodymium magnets goes from n35-n52. Pound for pound you will not find strong magnets in this size or price.