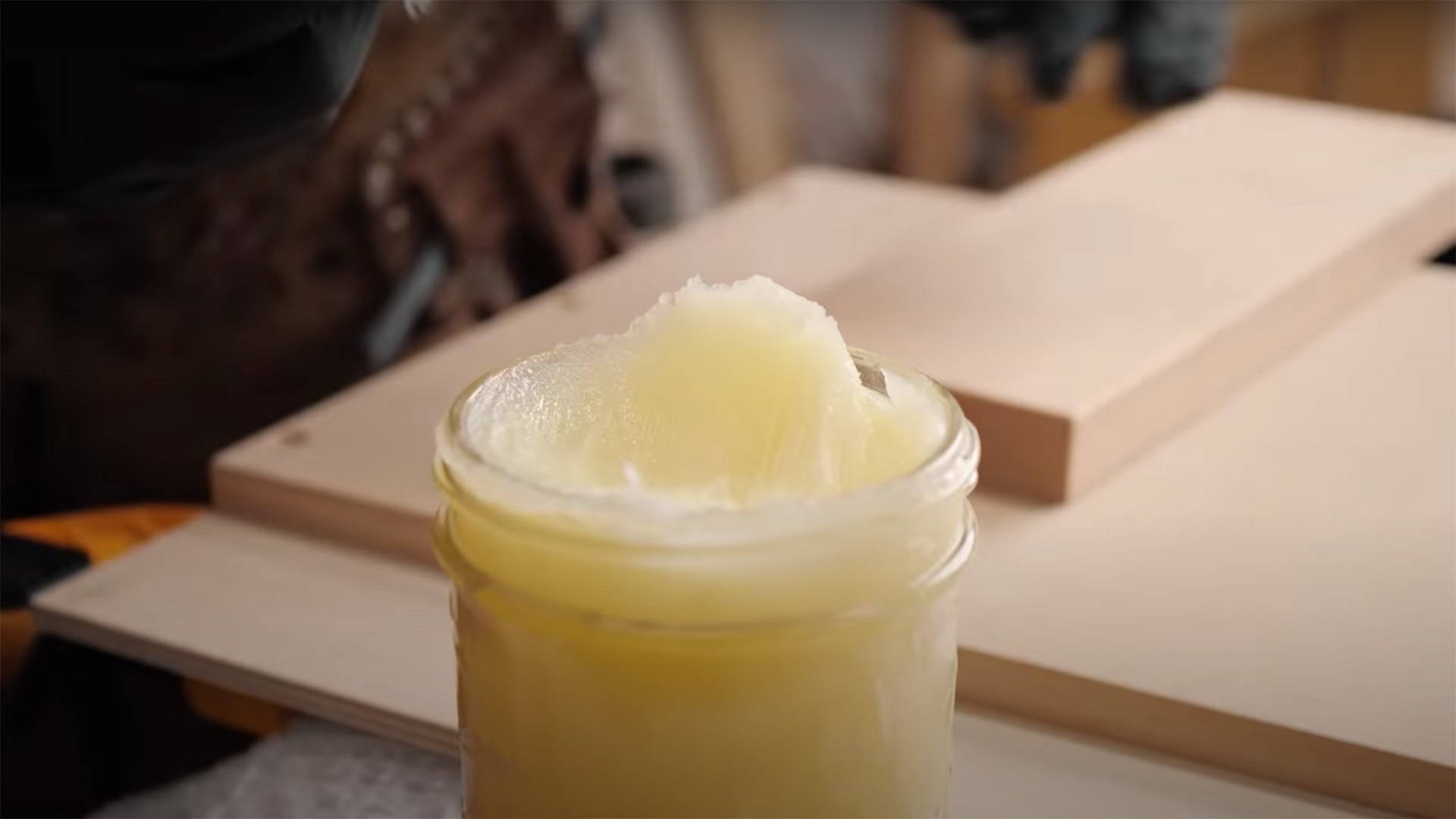 Cutting boards are maybe the most popular woodworking project — after firewood, of course.
But whether it's a single block of wood or a complex end grain design, it isn't complete until you add finish.
Cutting board finish is unique. It needs to be water-resistant — but also food-safe (unless you're trying to poison your enemies).
It also happens to be dead-easy to make.
With only two ingredients and less than an hour of cooking time, you can whip up a batch of the best cutting board conditioner right at home.
Don't make cutting boards, you say? No worries.
The quick dry time and waxy protection make this the perfect finish for jigs, sleds — even rust prevention for your tools.
And it couldn't be easier to use.
So throw on your chef's hat (or respirator and yellow jumpsuit), because we're about to cook up what we affectionately call around here Katz-Moses Goo — coming to our store soon!
HOW TO MAKE CUTTING BOARD FINISH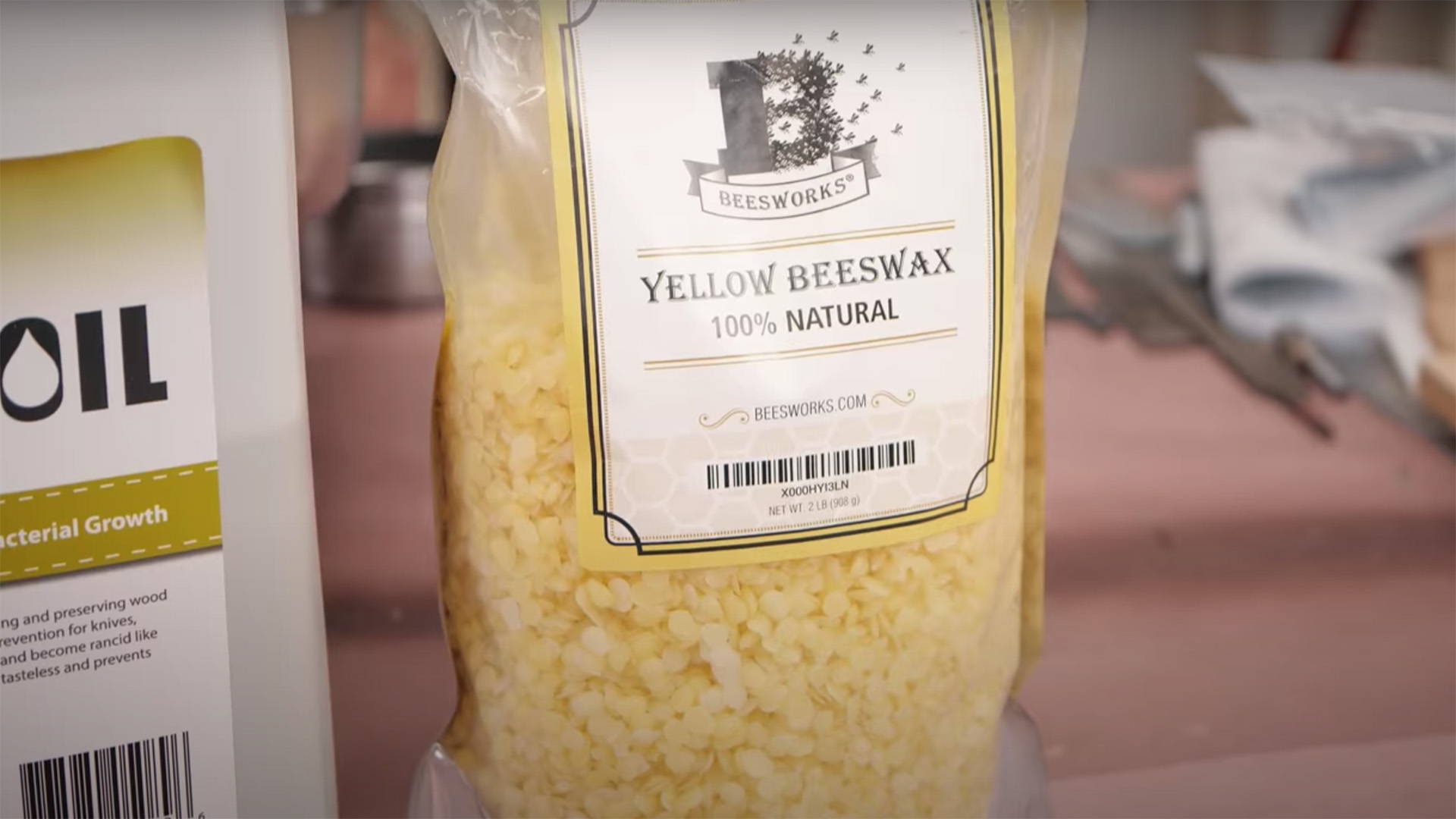 Normally, this is where I'd go into a nostalgic monologue about the time I was stung by a bee on my 8th birthday while my grandfather rattled off a story about his time in the war…
While you frantically search for the "Jump to Recipe" button.
I'll save you the trouble and get straight to it (but it's a great story).
INGREDIENTS AND EQUIPMENT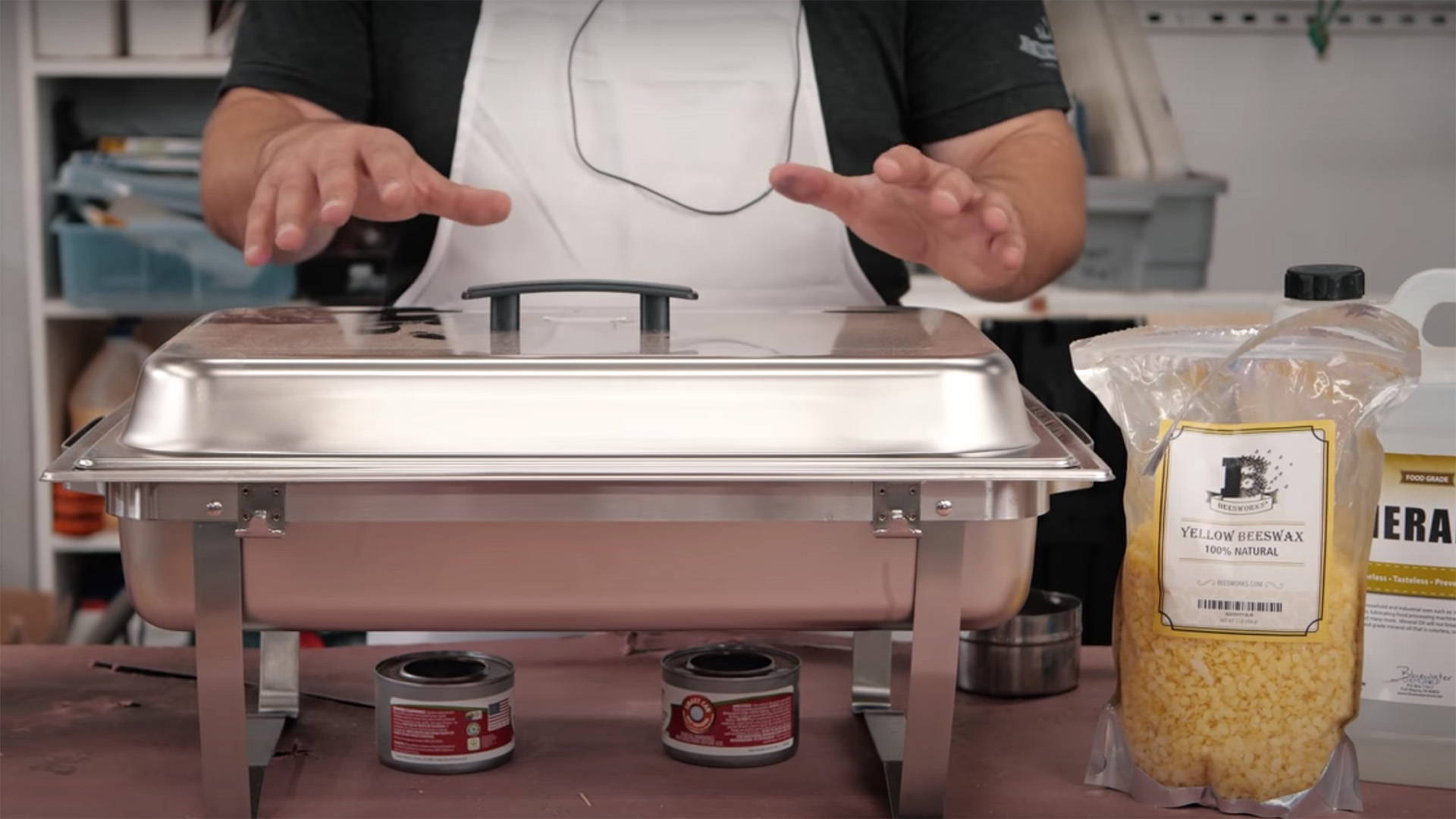 This recipe makes enough finish to last most people months — unless you're cranking out cutting boards daily.
If you want to make a bigger or smaller batch, just stick to a proportion of 4:1 mineral oil to beeswax.
Natural Beeswax (2 cups): Make sure it's 100% natural and food-safe.
Mineral Oil (½ gallon): Again, make sure it's food-grade. Contrary to what people have said (including me), mineral oil won't go rancid — so don't feel like you need to use the full container right away. It's also non-flammable, so it won't explode.
Chafing Dish, Double-boiler, or Crockpot: This is really important. Don't try to melt beeswax over a direct flame — it can burn or even catch fire.

Take it slow and low, with some degree of separation between the wax and heat source. If for whatever reason there's a wax fire, douse it with baking soda — not water.
Jars for Storing: I like glass mason jars because I'm hip — but anything works.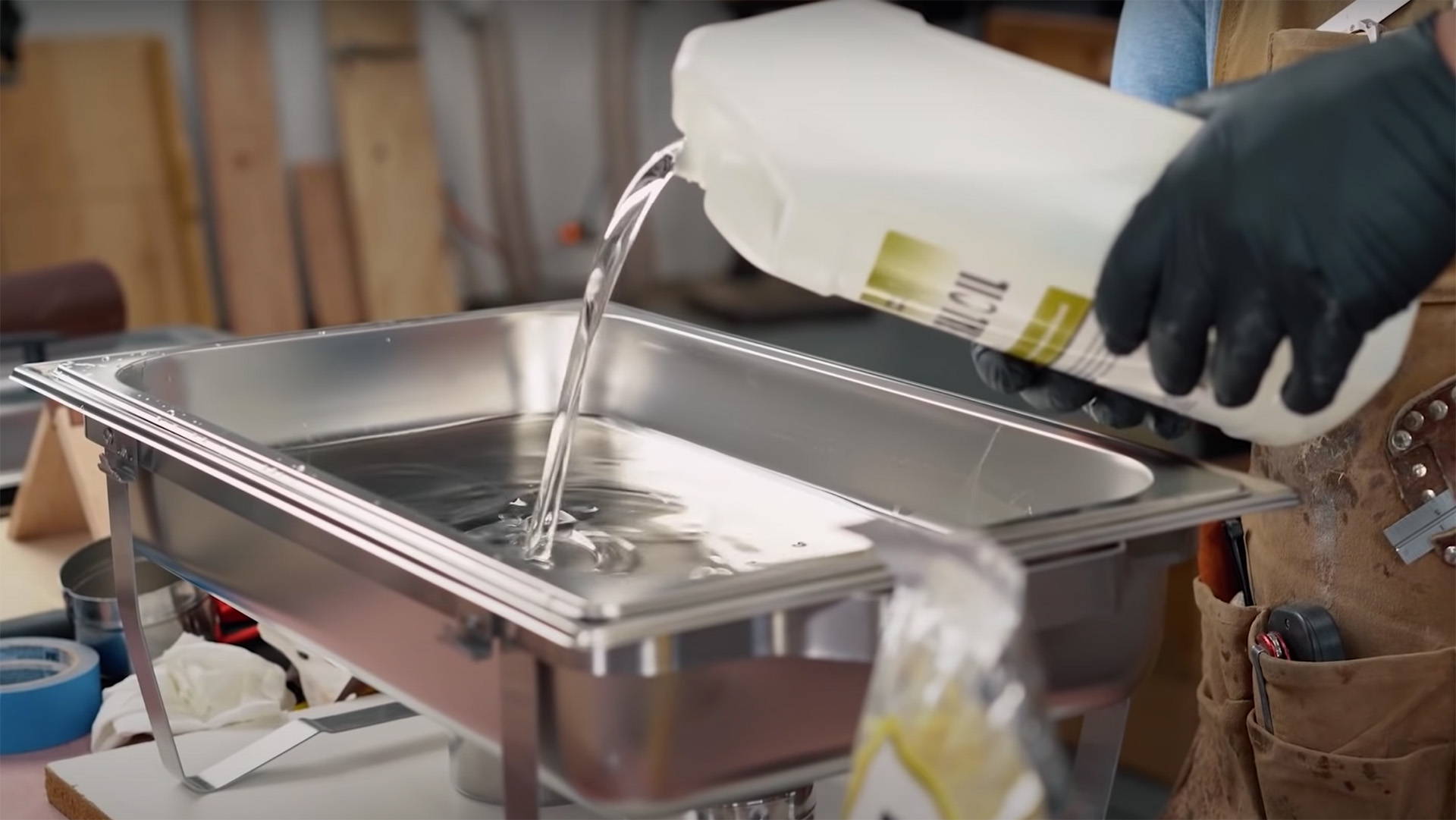 1. Pour the mineral oil into the chafing dish or whatever heating container you're using.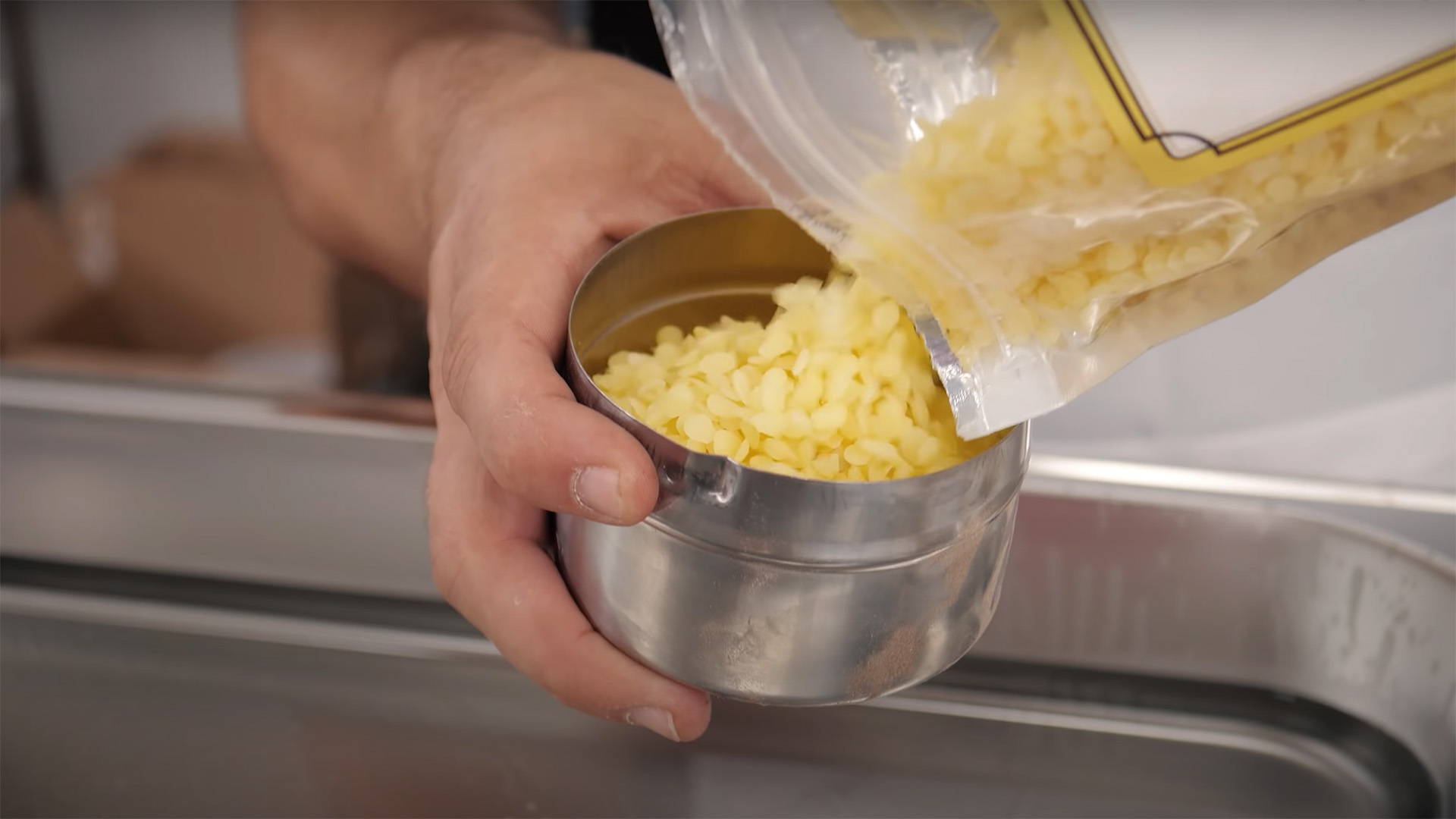 2. Add the beeswax and heat slowly until it's melted. Don't leave this unattended — just in case.
3. Once the beeswax is fully melted, let the mixture cool. I put cold water in the bottom of the chafing dish to speed things up. You could pour the liquid into jars and toss it in the fridge — but I find it easier once it's thickened.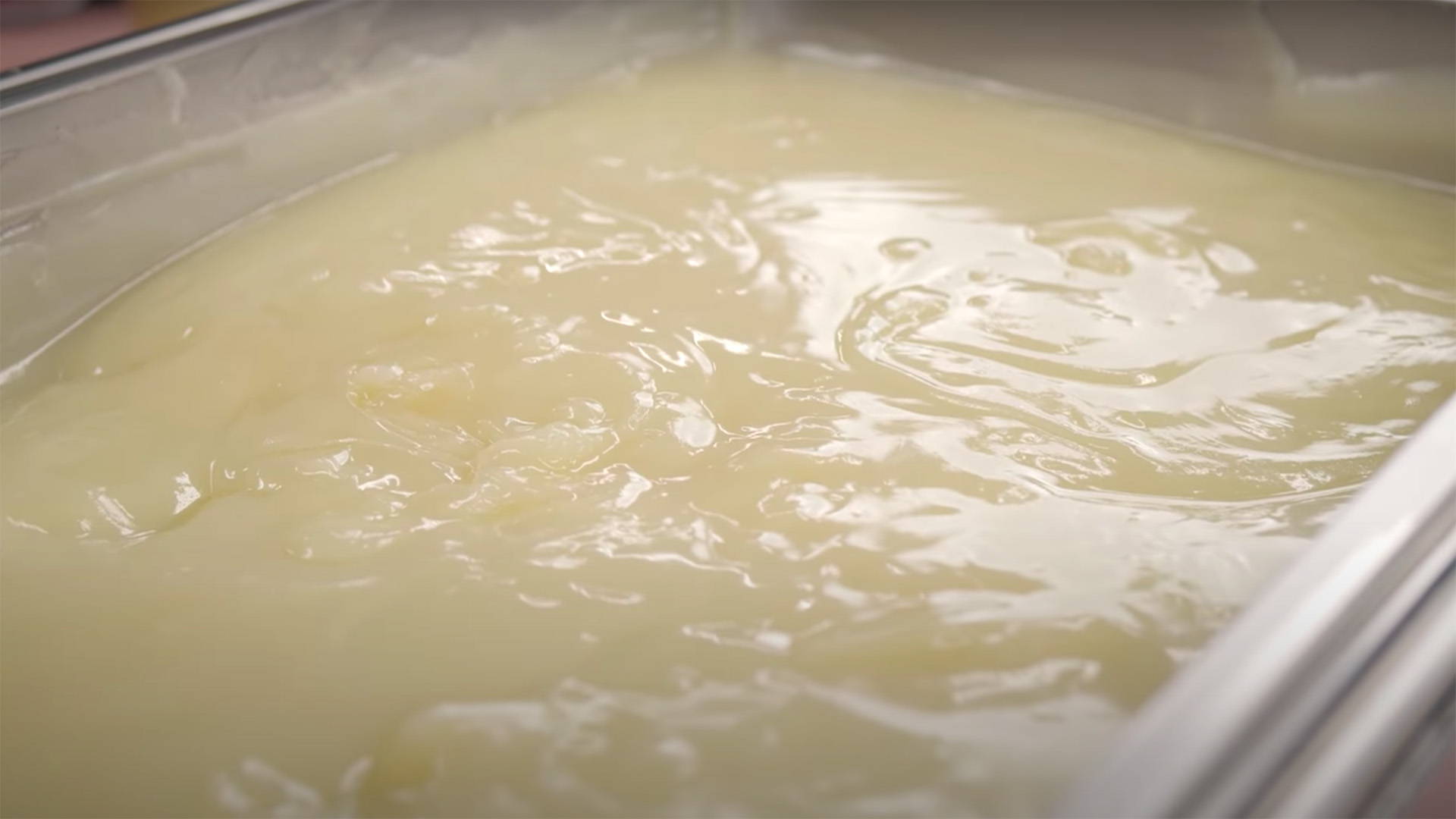 4. Once the mixture has cooled to a creamy consistency, it's ready to bottle up. Use a plastic cup to scoop it into jars. And be careful not to spill outside the chafing dish — this stuff is a mess to clean up in bulk.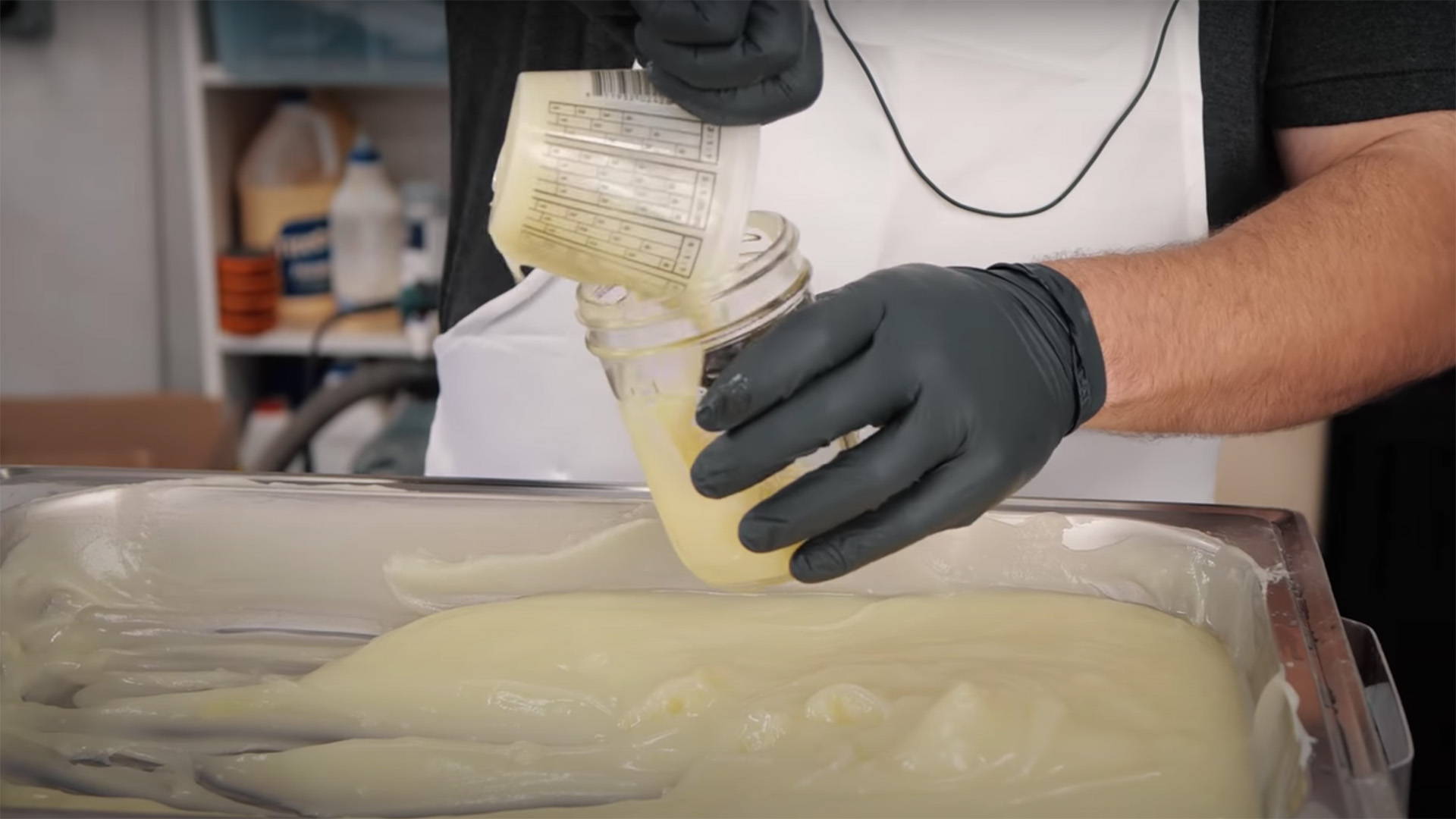 5. Let the finish cool further in the jar. Overnight in the shop or a couple hours in the fridge will do. After that, it's ready to use!
TIP: MAKE YOUR OWN PASTE WAX
Make your own paste wax with the exact same ingredients — just heavier on the beeswax and lighter on the mineral oil.
Switch the ratios so you're using about 3 parts beeswax to 1 part mineral oil.
The result will be a thicker paste that keeps your tools moving smoothly and free from rust.
HOW TO USE CUTTING BOARD FINISH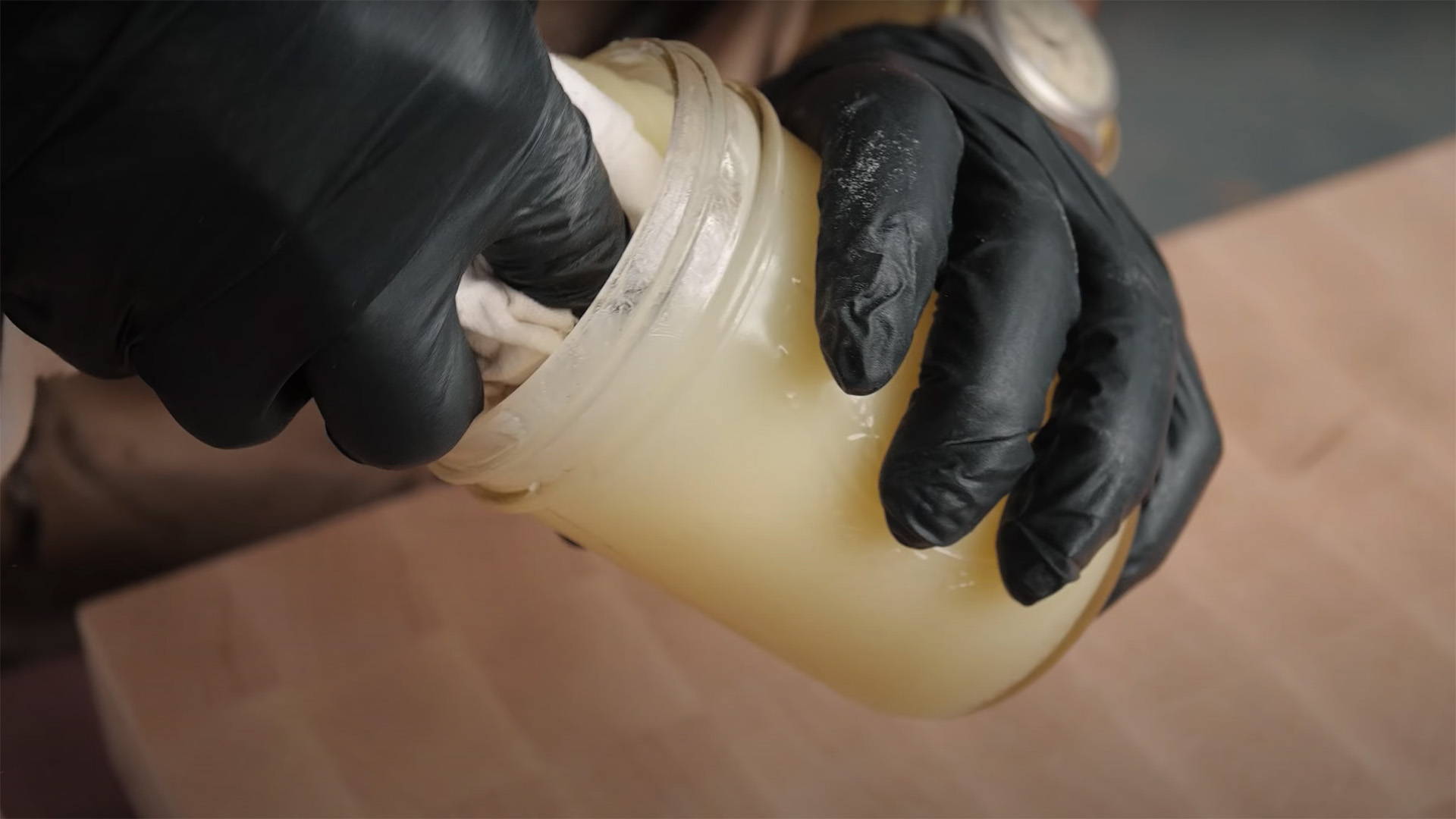 This is one of my favorite finishes because it's so easy to use.
It dries to a smooth surface with a nice subtle shine — but really makes the color of wood pop. And a little goes a long way, so a single jar can last you ages.
Here's a few ways to use it in your shop.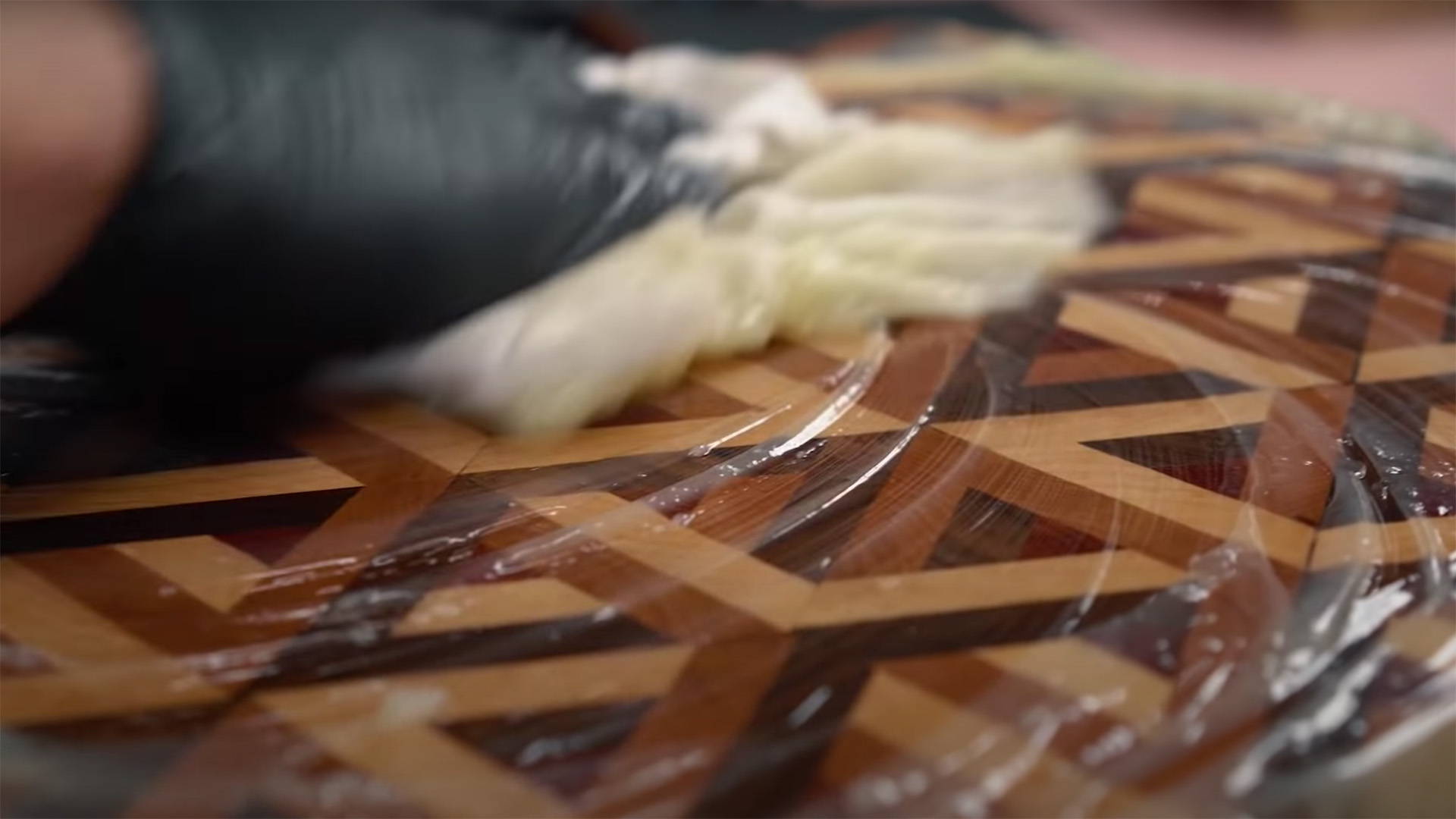 Slop on a bit of goo and rub it all over the cutting board with a clean cloth.
Let it sit until it's absorbed, then buff it out with the same cloth you used to apply.
The wax will harden pretty quickly. Once it does, it's ready to use.
HOW OFTEN SHOULD YOU REAPPLY CUTTING BOARD FINISH?

This finish builds up over time — meaning you'll reapply more often at first, then less and less as time goes on.
After your first application, reapply the next day. Then, the next week. Then, the next month.
After that, reapply every 4-6 months.
As long as water beads up on the surface and it's easy to clean off stains, it's good to go.
TIP:
If you're selling cutting boards, include a small jar of finish for your customers.
Throw your phone number on the label — and you'll get another chance to connect with them when they call to ask how to use it.
This finish is perfect for your shop-made jigs and sleds.
It offers a level of protection to keep them from warping out of shape, as well as keeping errant glue from sticking to their surfaces.
The waxy surface also reduces friction. This is super important for table saw sleds that ride in the miter slots and well-functioning shooting boards.
RUST PREVENTION FOR TOOLS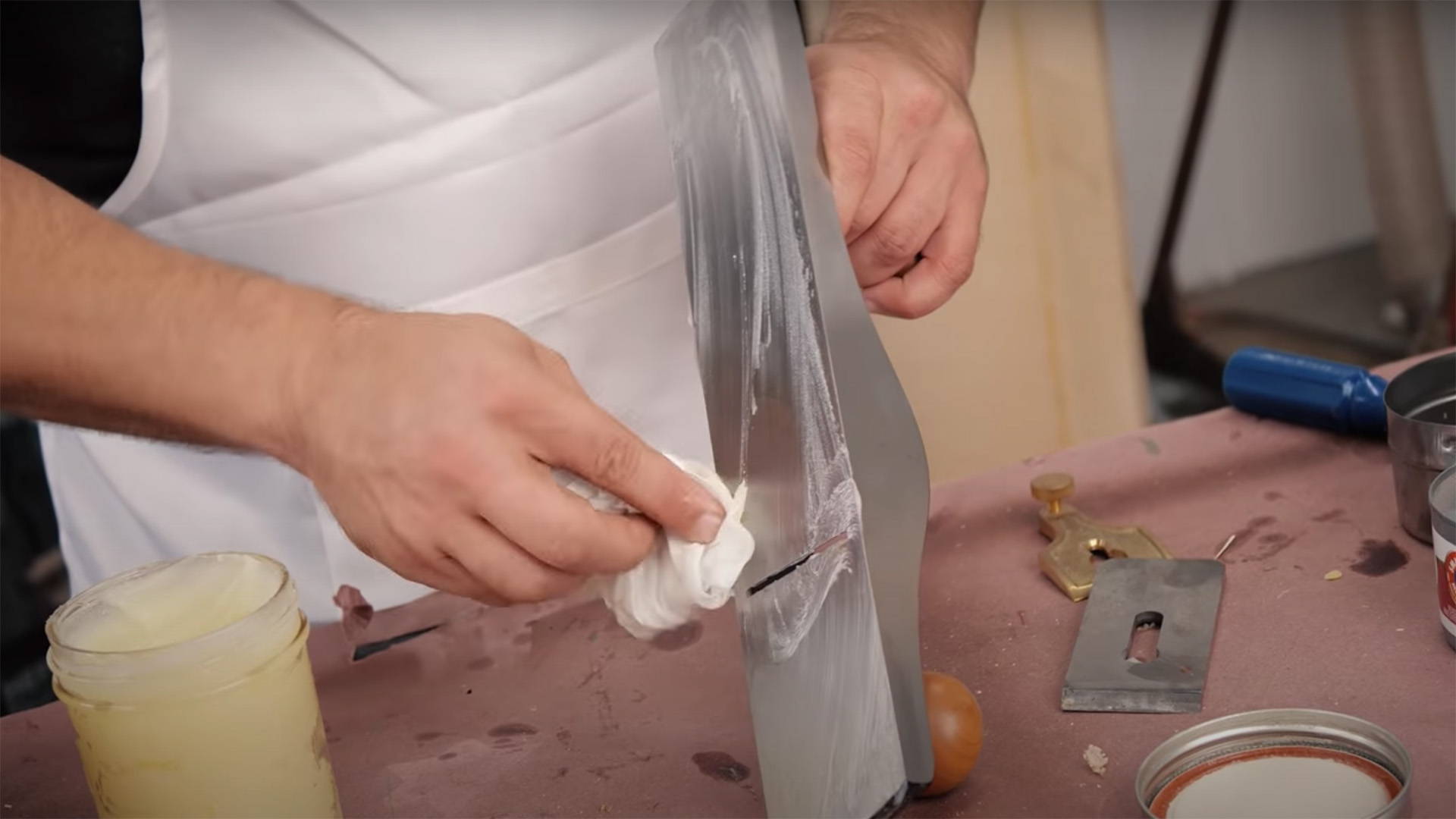 Apply some goo to your hand planes and other hand tools to protect them from rust and keep them sliding smoothly over boards.
I also use it to protect the cast iron tables on my table saw, bandsaw, and jointer. This is especially important for jointers, since it reduces the friction of boards moving over the tables.
Rub a small amount over your tools, and buff it out with the same cloth before it hardens.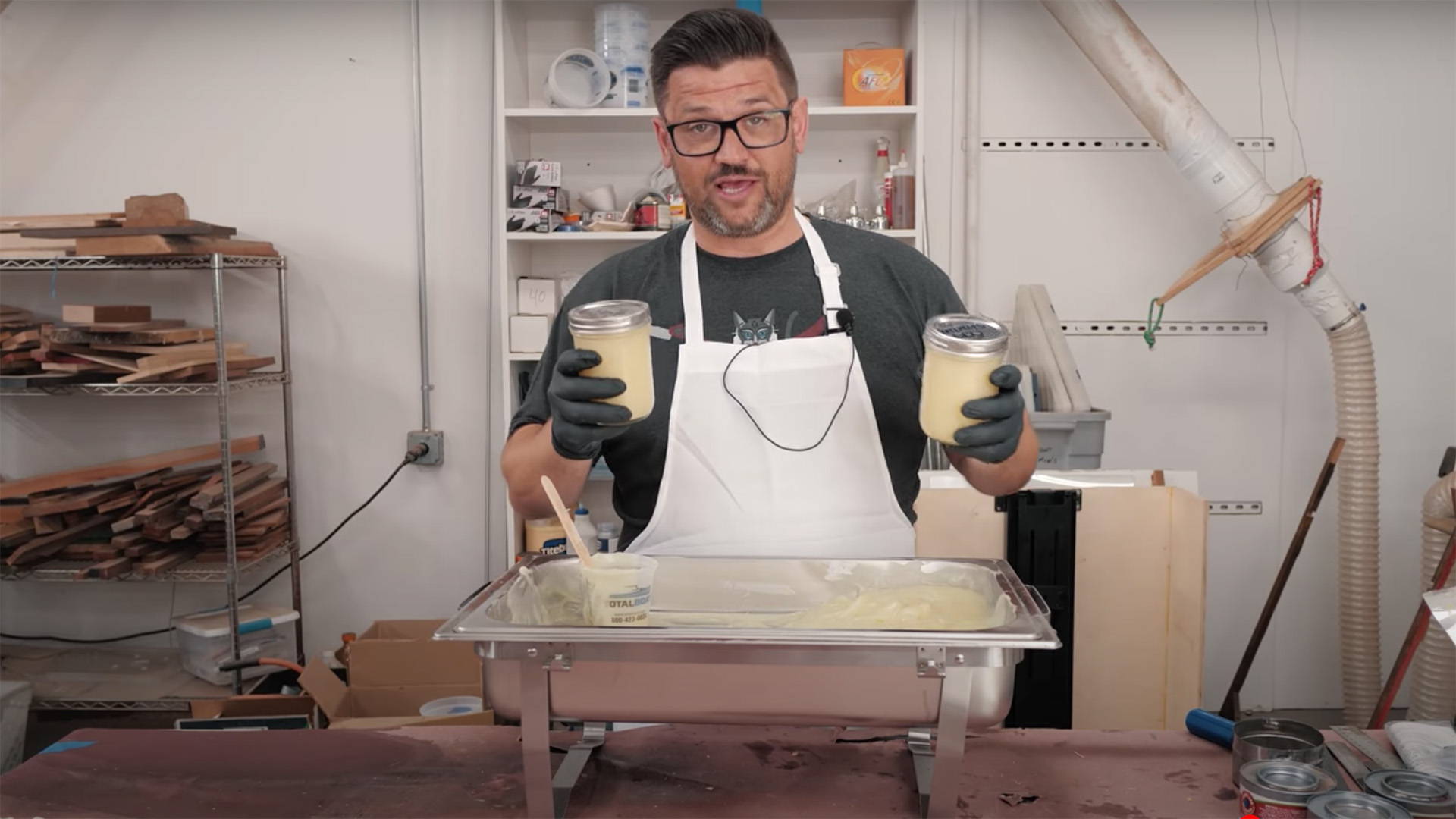 This finish lasts forever and is cheap as can be.
It's a great thing to have around the shop — even if you've made a secret vow to never build another cutting board again.
We plan to start selling Katz-Moses Goo in the not too distant future… so if you're interested, sign up to be notified when it's available and get your hands on the first batch.
Got any other uses for cutting board finish we missed? Let us know in the comments below!
Be sure to check out my YouTube channel and tag @katzmosestools on Instagram with pictures of your homemade finish……
And as always, STAY SAFE IN THE SHOP!