If you use a hand plane to surface boards, you NEED to know this workholding trick.
It's a traditional technique that gives you full access to a board's face — while making it easy to move the board as needed.
That means your hand plane can reach every corner (even across the grain). There's nothing blocking the view of your winding sticks. AND you can easily flip the board around to work with grain direction.
Best of all, all it takes is a few scrap pieces of wood.
Here's how it works.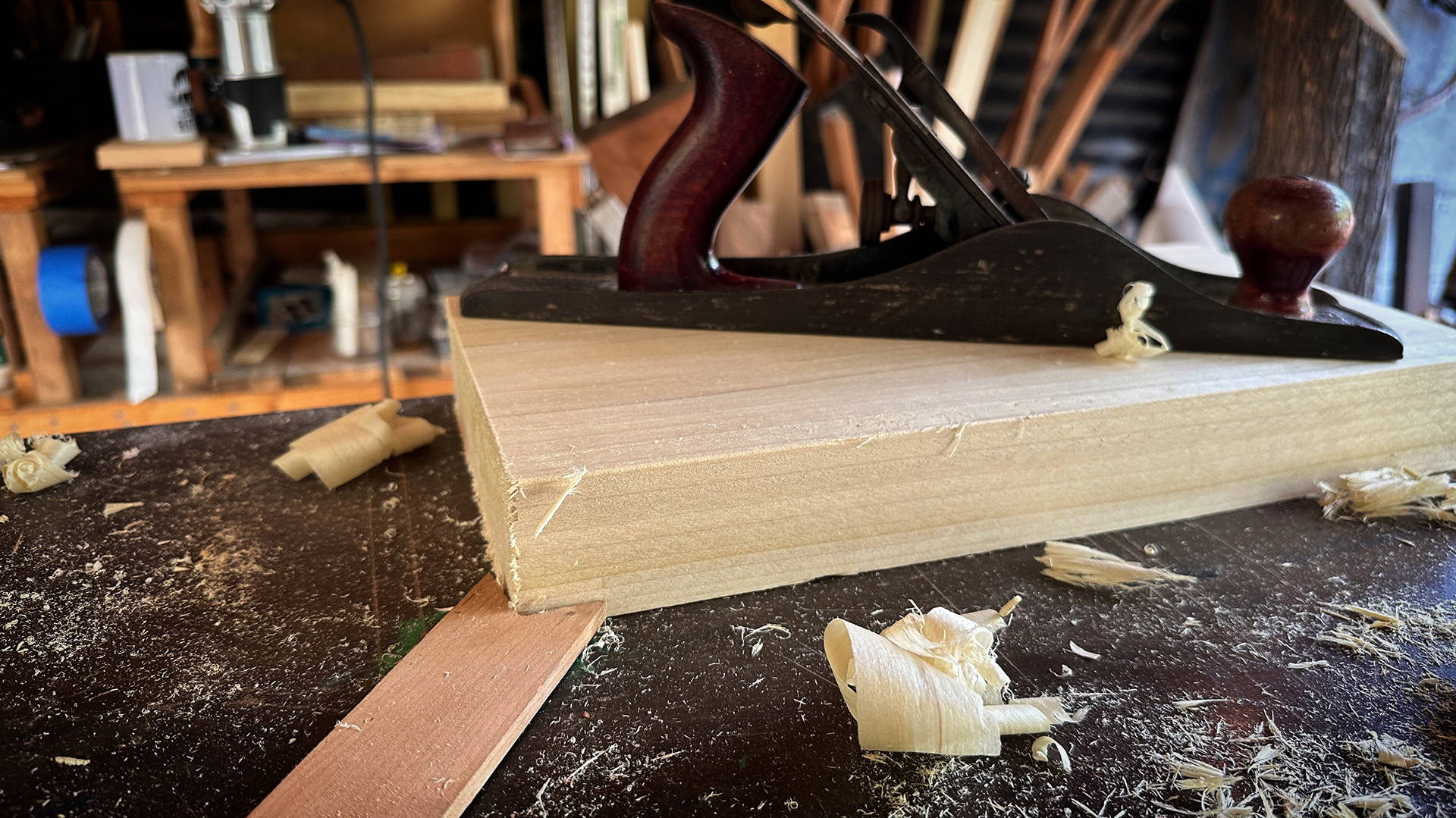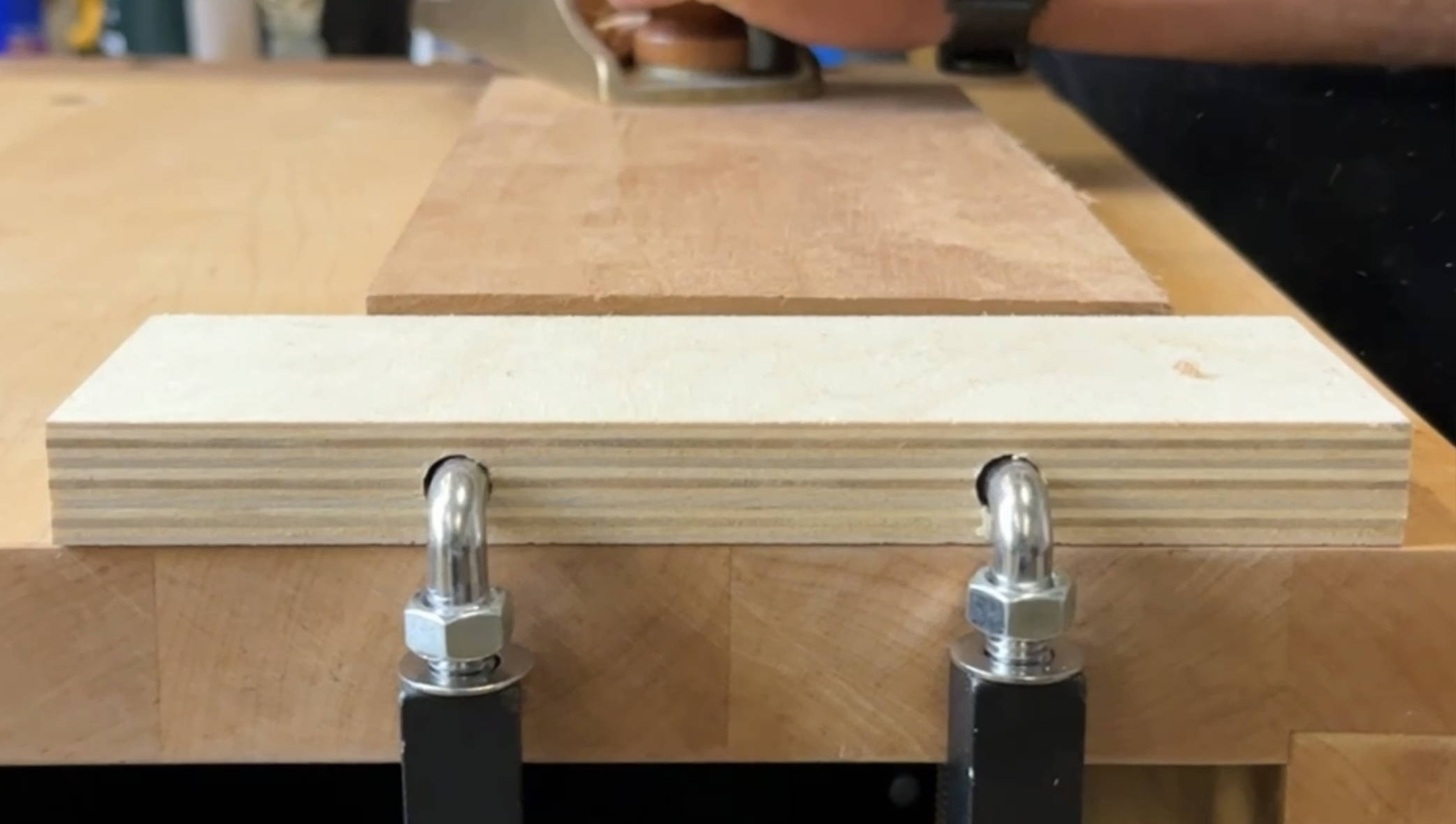 The first thing you need to do is build a plane stop for your bench.
This is simply a piece of wood or metal attached to your workbench that you bump boards up against.
There's a few ways to make one:
Screw a scrap block of wood directly into your workbench
Use fence clamps to hold a block of wood steady on the edge of your bench (here's how)
Make a metal-toothed plane stop with an old hinge and attach that to your bench
Once that's set up, you're ready to make the doe's foot.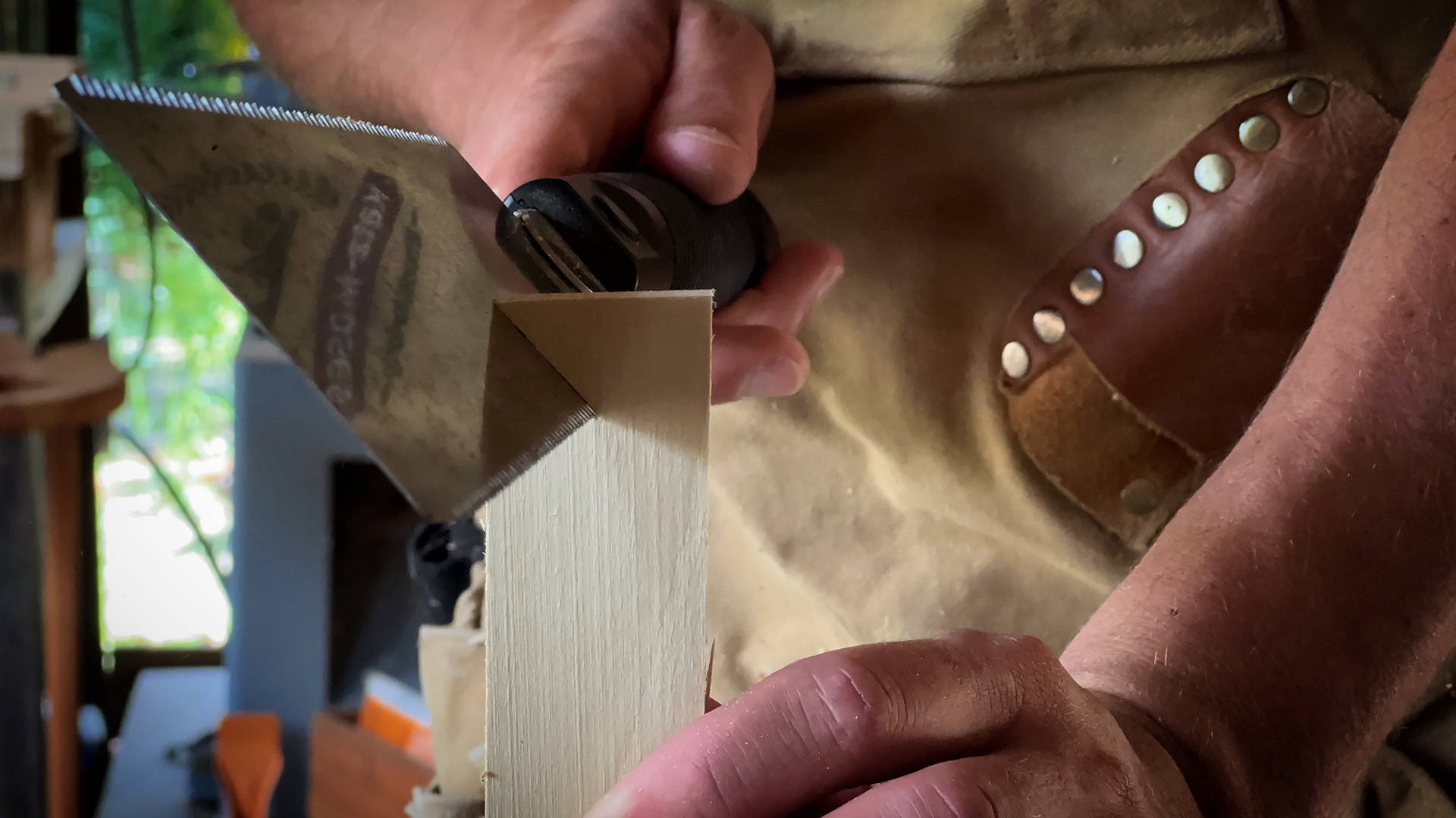 For the doe's foot, all you need is a long thin strip of wood.
The length depends on the size of your workbench, but I recommend making it long enough to span the width of your bench.
Using either a hand saw or a band saw, cut a 45° notch at one end of the strip. The cuts don't have to be perfect at all. Simply eyeballing it is fine.
Now you're ready to get planing.
SETTING UP BOARDS WITH A DOE'S FOOT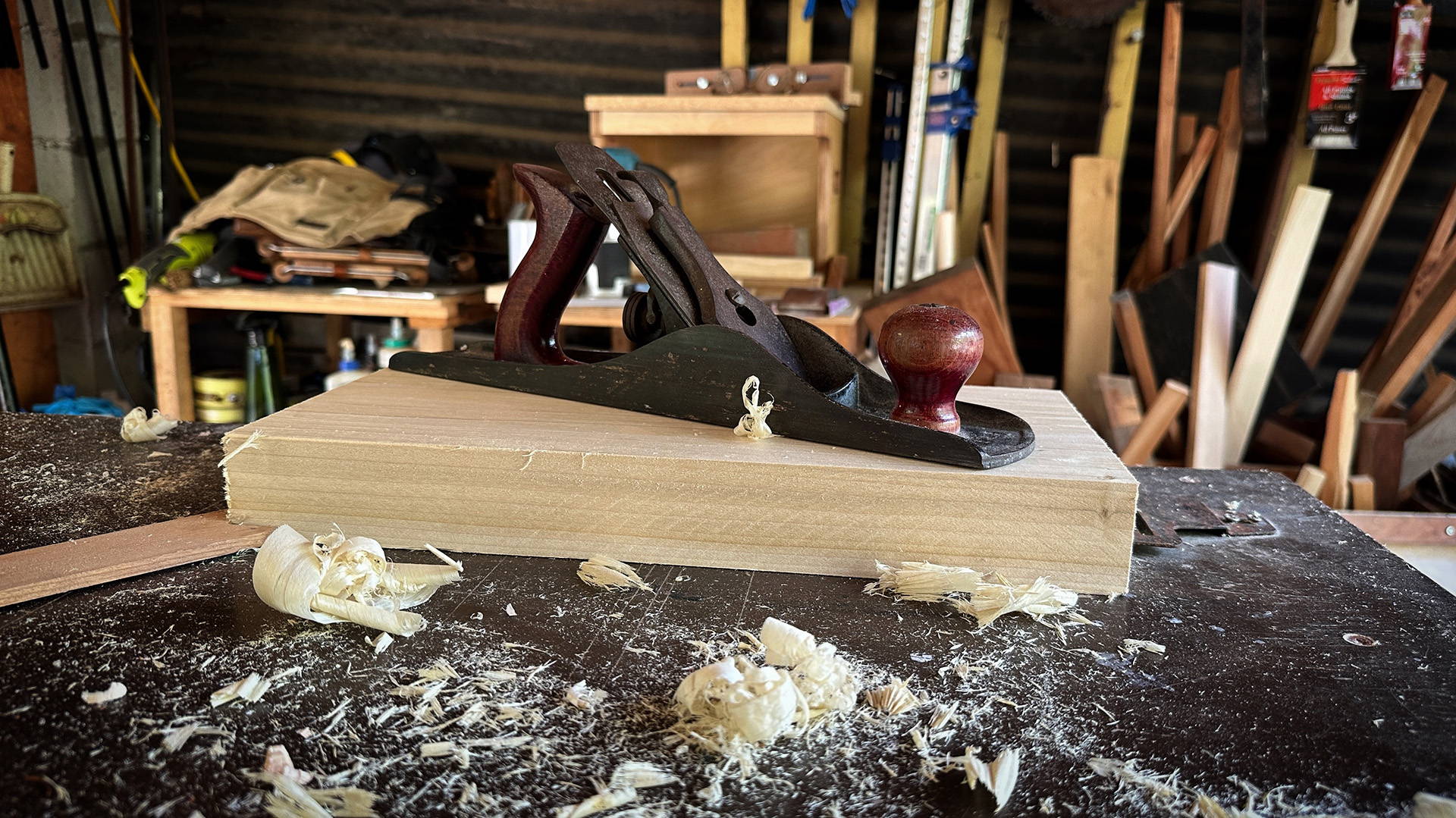 Bump an end grain edge of your board against the plane stop. Now place the mouth of the doe's foot around a corner on the opposite side.
Angle the doe's foot so it reaches the opposite side of your workbench and clamp that end down.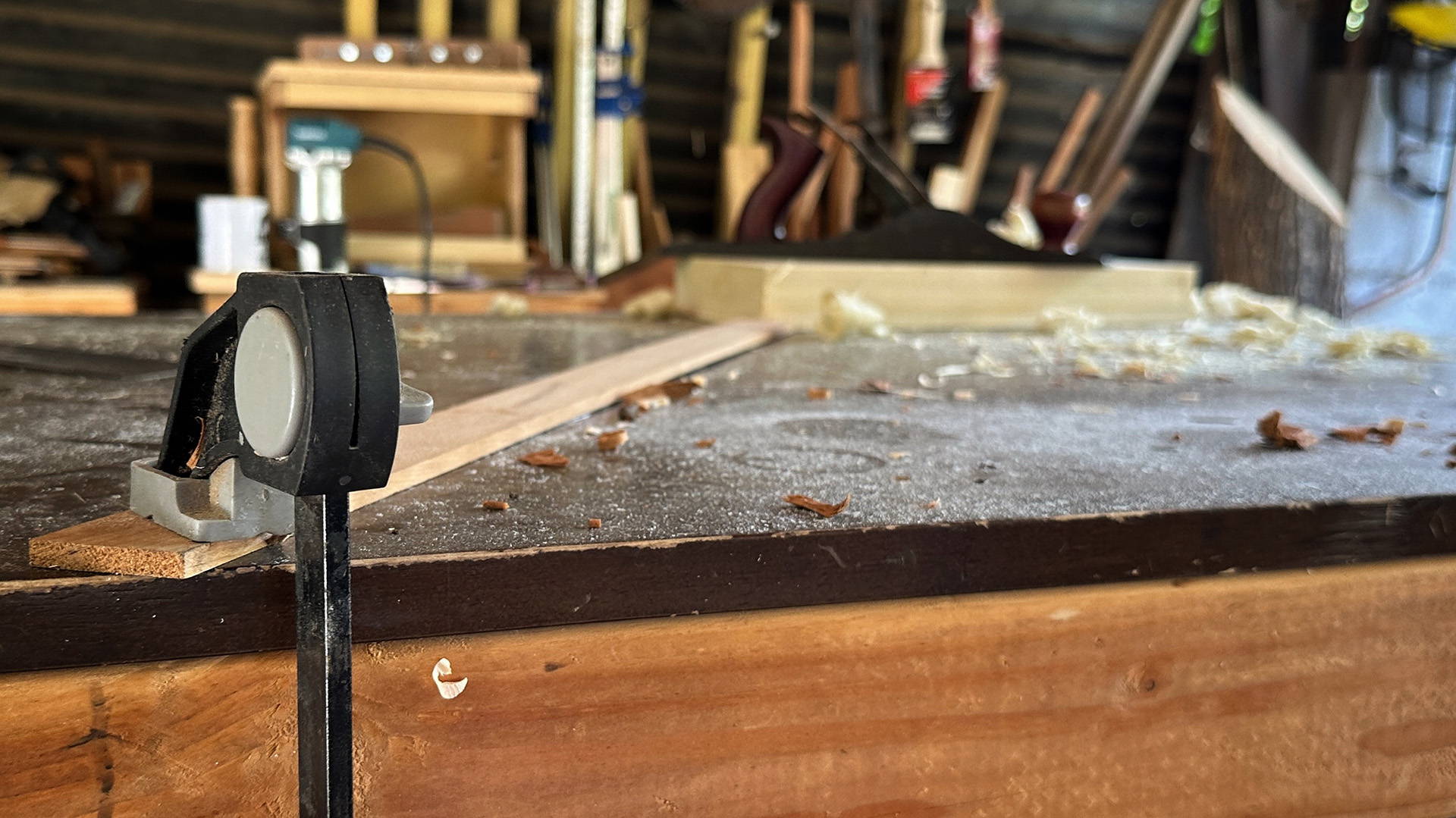 You should now be able to push against the board in two directions without it budging.
This technique can REALLY speed up your hand plane work — and there's no need to build a fancy vise for your bench.
Whether you're milling boards by hand or want to achieve a glassy-smooth surface, this is a workholding technique you need to add to your bag of tricks.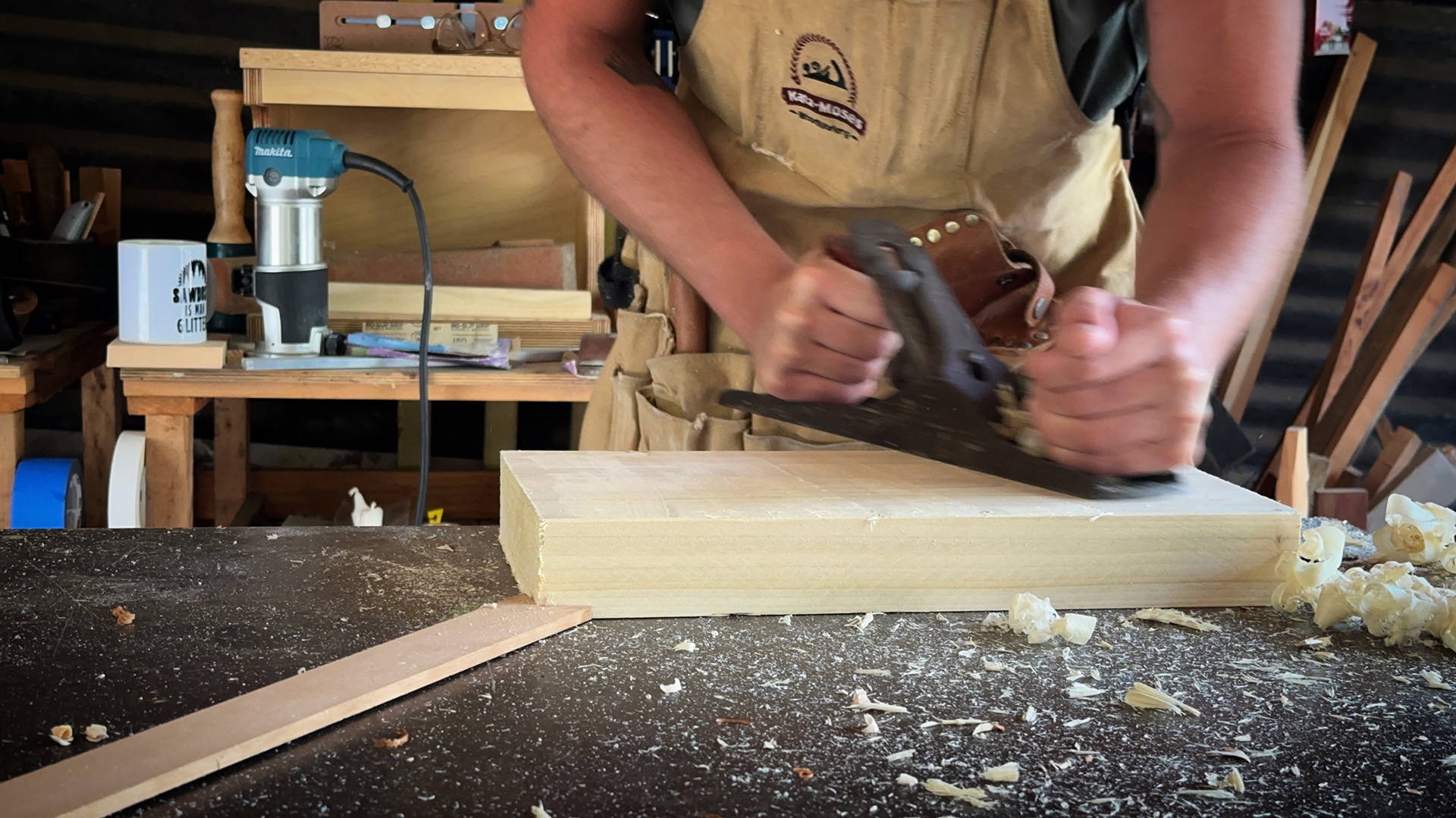 Want to make a plane stop without drilling into your workbench? Read this.
What's your favorite way to hold board's steady while hand planing? Let us know in the comments below!
Follow us on Instagram @katzmosestools, on TikTok @katzmoseswoodworking, and check out my YouTube channel for more great woodworking content...
And as always, STAY SAFE IN THE SHOP!