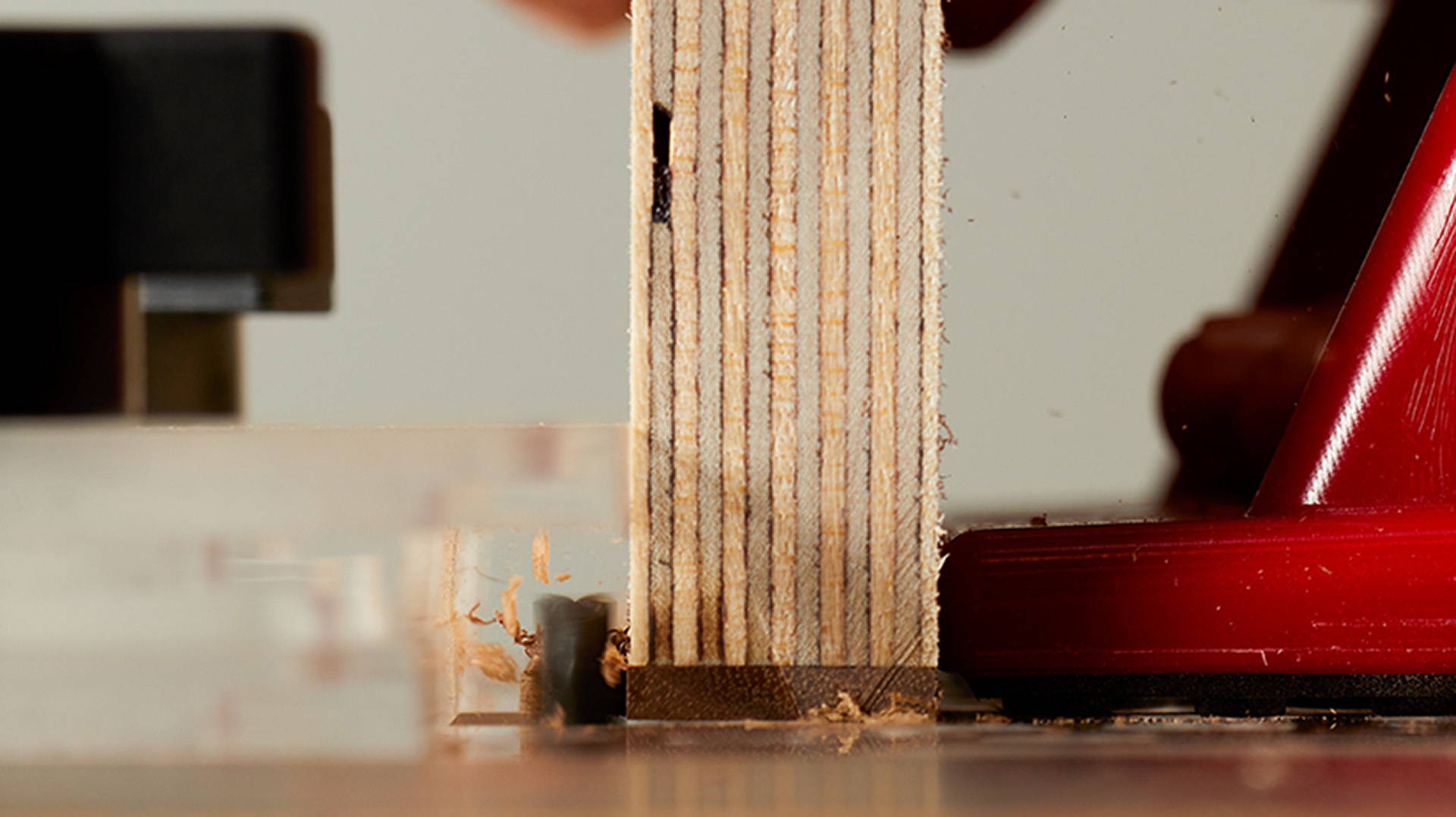 If you make a lot of plywood furniture, you're familiar with edge banding — where you hide the edges of plywood with a strip of hardwood.
Done right, edge banding looks seamless.
People will even think a primarily plywood piece of furniture is all hardwood (muahahaha).
But to fool the casual observer, you need to flush trim perfectly. And with the KMT Benchtop Router Table, you don't even need a flush trim bit.
Start by mounting the 3 extension feet that come with the 3x3 Custom Trim Router Jig onto the baseplate.
The top foot should extend over the top of the bit while the two below stay clear.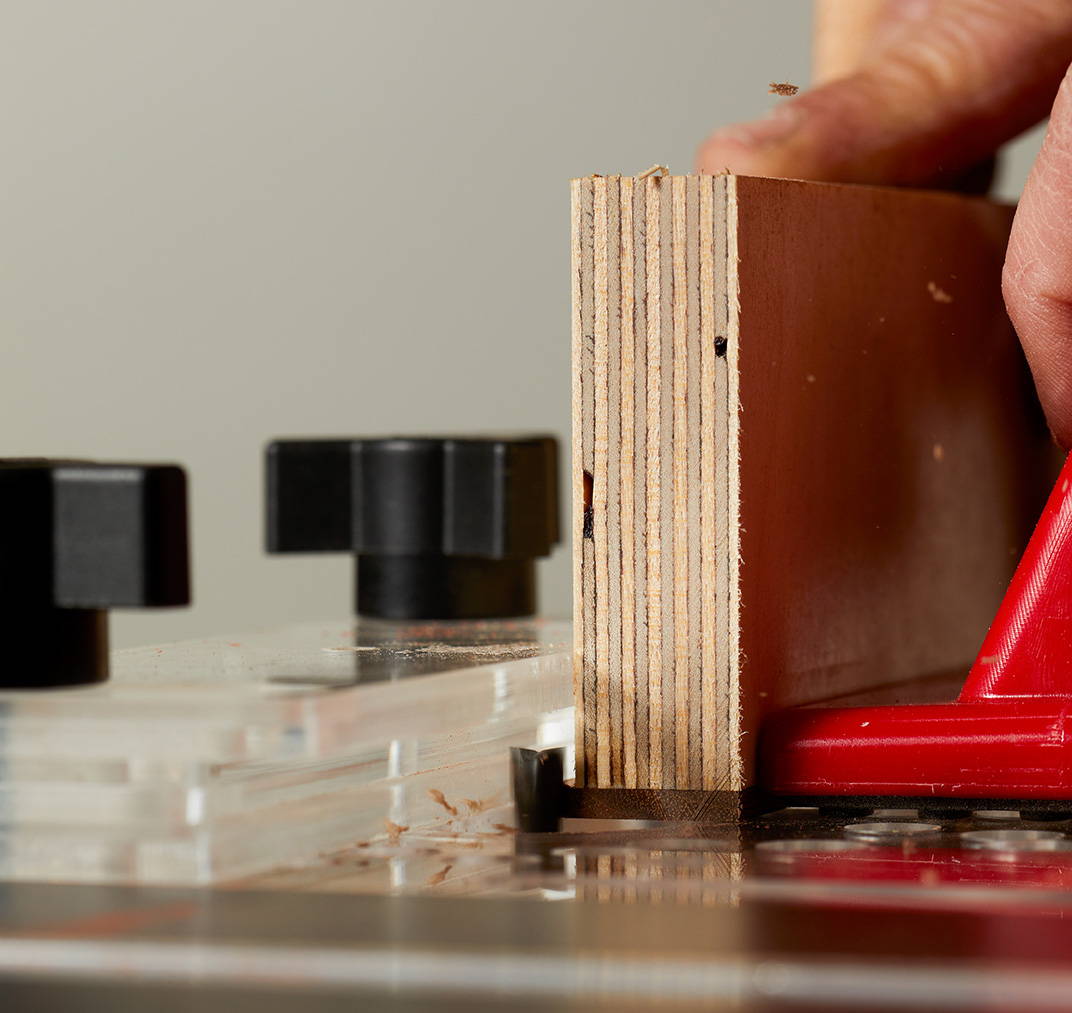 Use the board you're cutting (or a square) to set the edge of the top extension foot so it's perfectly flush with the outside edge of the bit below. Lock the extension feet in place.
Place your workpiece with the edge banding flat on the table, then slide it through the bit while the face of the plywood board is pushed up against the top extension foot.
The key is to keep the workpiece at 90° as you push it through. You can use a push block or even another block of wood to help support the opposite side.
It works just like a flush trim bit — with no bearings required.
---
---
Looking for a versatile, compact, and affordable router table? The KM Tools Benchtop Router Table checks off all those boxes and more.
Built to work with the 3x3 Custom Universal Trim Router Jig, it comes with a fence, sacrificial sliding fence faces, storage for up to 10 router bits, and a sleek melamine table top.
This sucker makes your trim router so much quicker and more convenient to use for a wide range of cuts — and it's now on presale in our store!
---
What's your usual approach for flush trimming edge banding? Let us know in the comments below!
Follow us on Instagram @katzmosestools, on TikTok @katzmoseswoodworking, and check out my YouTube channel for more great woodworking content...
And as always, STAY SAFE IN THE SHOP!